Generational Talent' Evan Mobley Will Join His Brother and Dad on USC's Basketball Team
Fans are still wondering whether the full college basketball season will take place this year. No matter what, they can still be on the lookout for the stars of the future at the prep level. One of America's top prospects, Evan Mobley, has signed on with USC. He won't be alone there, however. The Trojans' basketball program is officially a Mobley family affair. 
The Mobley family's basketball careers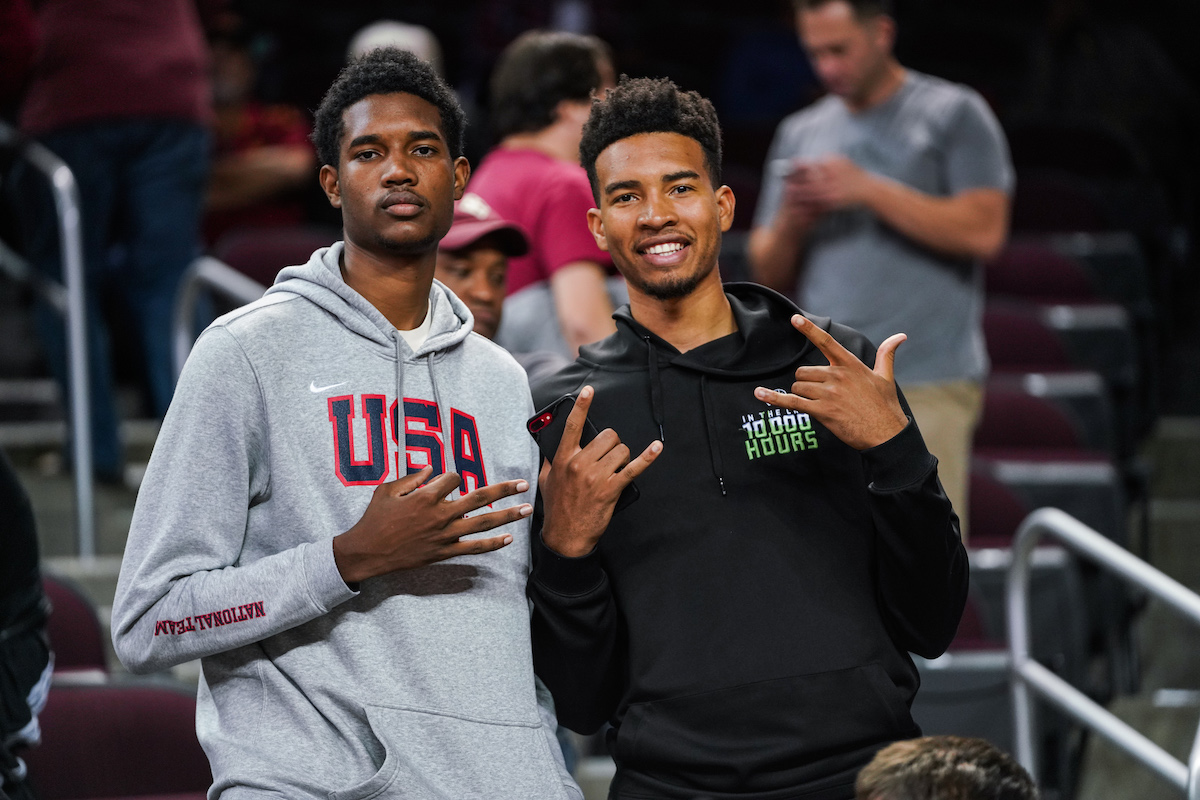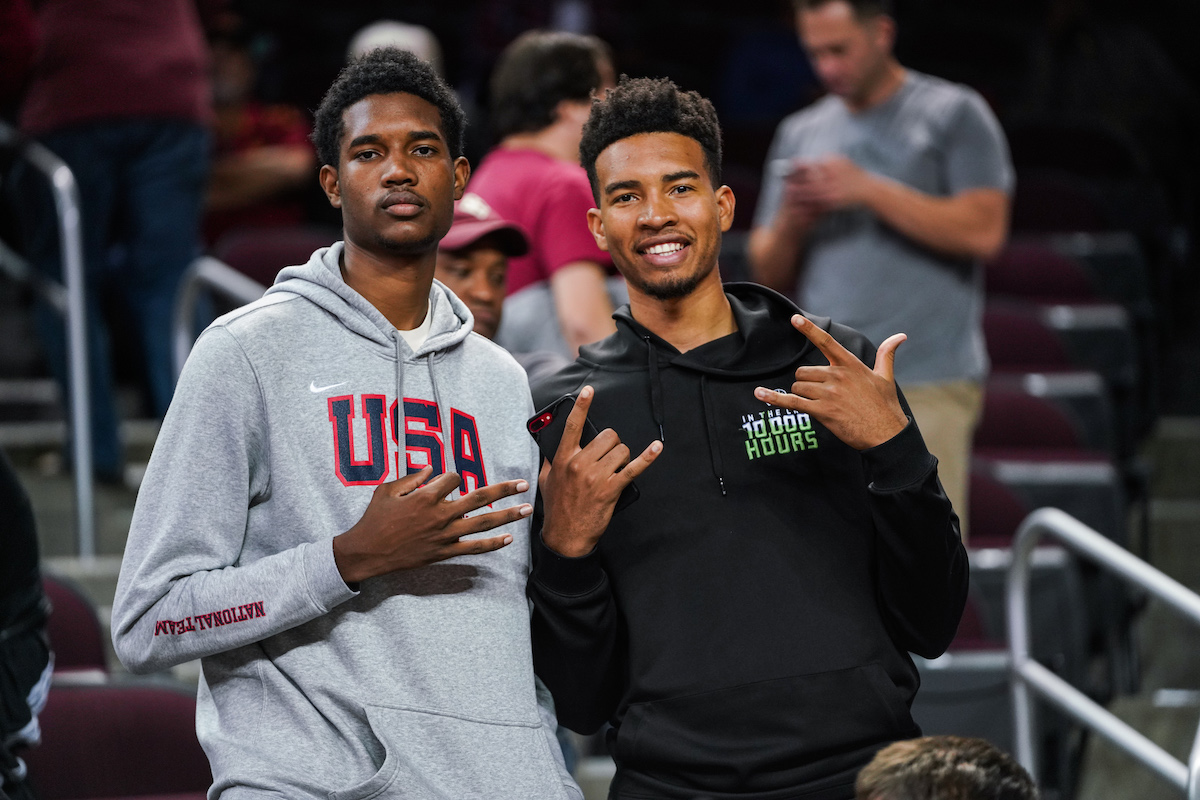 Eric Mobley is in his second season as an assistant coach for the USC Trojans. According to his bio on the USC website, most of Eric's coaching experience prior to joining Andy Enfield in Southern Cal was at the AAU level for over a decade. He also coached girls' high school basketball in California as well. His areas of expertise include mentoring, player development, and working specifically with "big men" on developing their skillsets. 
Eric's son, Isaiah, is also part of the USC Trojan family. The 6'10" forward played in 31 games according to his USC bio, starting eight. He averaged 6.2 points per game and 5.3 rebounds per game. His 164 rebounds overall on the season qualified him for 11th all-time among USC freshmen. His season-high for scoring came in the Trojans' opener when he scored 17 against FAMU. 
Eric is a valued member of the Trojan staff and Isaiah was a solid contributor underneath the basket in his first season. But there's reason to believe that a third Mobley family member will make an even bigger wave starting next year. 
Evan Mobley's ascent to the USC basketball squad
 Eric and Isaiah won't be alone at USC this year, however. Isaiah's brother Evan will also join them staring next season (provided the Pac-12 plays basketball next season, of course).  The Undefeated did a story on Evan, and they outlined why he's such a hot commodity in NCAA circles. He's got a 7'5″ wingspan. He's matched up against some of the best centers and power forwards in prep basketball and has handled them all with relative ease. He even led his high school team to a victory over the highly touted Sierra Canyon team that boasts multiple sons of former and current NBA players. It was Sierra Canyon's first loss of the year. 
Evan did more than just upset great teams, however. He was also recognized as the top player in the country. USC reported that he was named the Morgan Wootten Player of the Year. He averaged 18.9 points per game before receiving the honor. He committed to USC on August 5 — it likely wasn't a hard decision, as he's got so much family there that it will make his transition to college hoops much easier. But what's the ceiling for this talented young player? 
Evan Mobley's future in basketball
It's entirely possible that Evan could be one of the game's next great superstars. Evan's AAU coach, Etop Udo-Ema, pointed out why he thinks Evan is so special: 
"I've called him a generational talent, and here's why … He's got a mixture of Giannis Antetokounmpo and Kevin Durant in his game, and he's a great defensive player who can change the course of any game. I've been coaching for 30 years and I've seen pretty much every top player that has been through Southern California, and if he develops, he can be better than any of them."
If Evan is a true "generational talent," he won't likely be at USC for long. Most top NBA prospects are "one and done" in this day and age. If Evan has a standout season and draws significant attention from scouts, expect him to depart the Trojans quickly.