George Foreman Grew Up Poor and Angry But a TV Ad Changed His Life
George Foreman isn't just one of the greatest boxers ever; he's also an accomplished author, public speaker, boxing commentator, and businessman. His deal to get his name on his own line of George Foreman grills remains one of the savviest licensing deals of all time. 

Foreman's story didn't start so positively, however. He actually came from humble beginnings. At one point, his life looked like it'd go in a different direction until one TV ad set him on a new course that would lead to fame and fortune. 
George Foreman's boxing career
Foreman's success transcended eras. He fought with all-time greats such as Joe Frazier and Muhammad Ali. But due to his own longevity (and the brutal power of his punching ability), he was able to box well into his forties.
Foreman's most famous fights include a win for the title over Frazier in 1973; his famous loss to Ali in the "Rumble in the Jungle" in Zaire in 1974; and a late-career victory over then-heavyweight champion Michael Moorer to give him his final world title at age 46. Foreman retired with an overall record of 76-5. Only one of those losses came via knockout, the loss to Ali. 
Foreman's life before boxing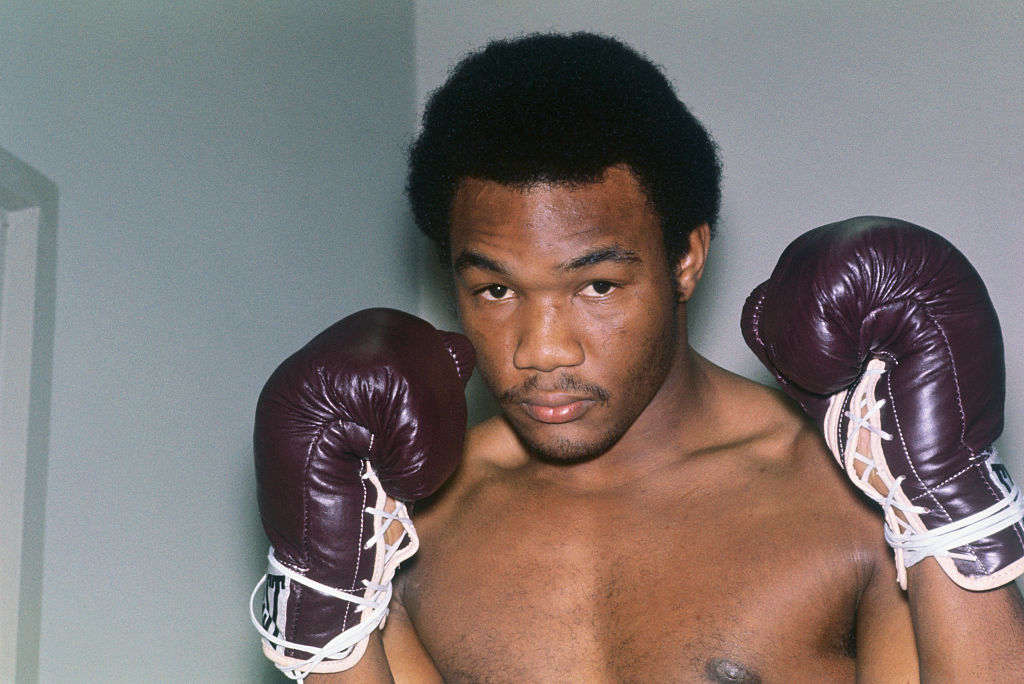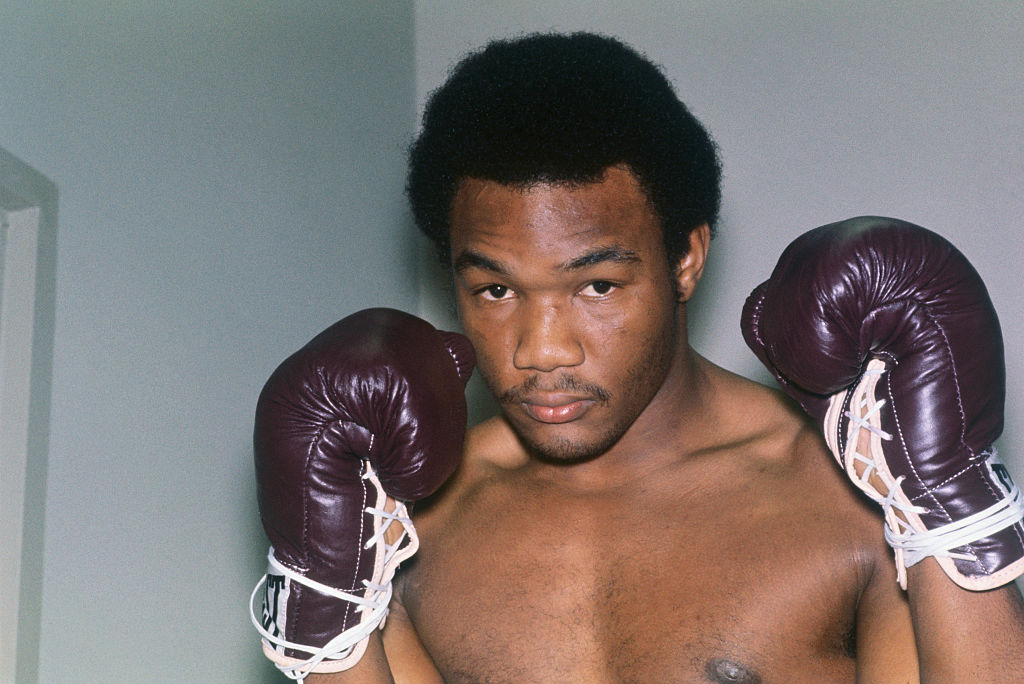 Looking back, Foreman's ferocity made it seem as if a career as one of boxing's greats was a foregone conclusion. But this wasn't always the case. In Foreman's younger years, he got into trouble.
Born in 1949 in Marshall, Texas, the Foreman family struggled to make ends meet. Growing up in Houston's Fifth Ward — a dangerous part of town at the time — Foreman got involved with petty crimes as a young man, working as a low-level enforcer.
At the age of 16, Foreman already towered over his peers at 6-foot-1 and 185 pounds. It seemed like Foreman's life was heading down an unsavory and dangerous path. That's when he saw the ad that changed his life irrevocably and set him on the course to become a champion one day.
The ad that changed George Foreman's life
Foreman's life changed for the better the day he saw an ad for Job Corps on TV. President Lyndon B. Johnson established the organization in 1964 when he signed the Economic Opportunity Act. The goal of the law was to give job opportunities to everyone regardless of race or economic standing. 
According to National Job Corps Association CEO Lonnie P. Taylor: "Over the past 50 years, Job Corps has helped almost 3 million young people transform their lives by teaching them the skills critical to find and sustain employment."
Foreman signed up for Job Corps, heading to Oregon and then California for work. He received small monthly stipends and regular meals. While Foreman kept getting in fights for a time, one of his supervisors took notice of his penchant for pugilism. He got Foreman involved in boxing as a more positive way to channel his anger. The rest, as they say, was history.
Job Corps selected Foreman out of 50 nominees to become one of its 10 Graduate Heroes as part of its 50th anniversary. In his biography, Foreman reflected on his experience with the program by saying, "I felt myself changed and changing daily … I had been reborn."
Who knows what could've happened to Foreman had he not seen the ad? Based on his athletic achievements, business savvy, and philanthropic endeavors, Foreman is proof positive that sometimes those who are disenfranchised just need an assist to point them in the right direction.