Georges St-Pierre Hints at a Possible Return to the UFC: 'You Never Say Never'
Georges St-Pierre, or GSP, has been one of the most successful and popular UFC fighters in history. For many fans and analysts, St-Pierre is the GOAT, or greatest of all time. Here's a look at his UFC career and what he's said about returning to fight Khabib Nurmagomedov.
Georges St-Pierre's UFC career
RELATED: Fight Island Beats McGregor and Tyson Fury Fights to Become a 'Massive' Sports Hit
GSP has had a long and successful career, and he started fighting in 2002. But, unlike Nurmagomedov, St-Pierre isn't undefeated. That said, he's only lost two fights, and those happened early in his career. Furthermore, St-Pierre avenged those losses as he beat those opponents in the rematch. 
In 2004, GSP suffered his first loss when he got submitted by Matt Hughes. Despite this setback, he went on a tear and he racked up a record of 12-1, including a win over B.J. Penn, before he rematched with Hughes. This time, GSP beat Hughes and won himself the title. 
That said, in his first title defense, which was against Matt Serra, St-Pierre got knocked out in the first round. After this setback, GSP rebuilt himself and, a year later, he knocked Serra out to reclaim his belt. After winning back the belt in 2008, GSP fought and defended his title nine times, and he never lost once. Some of his most famous title defenses were against the likes of Nick Diaz, Josh Koscheck, and Johny Hendricks.
Why St-Pierre retired twice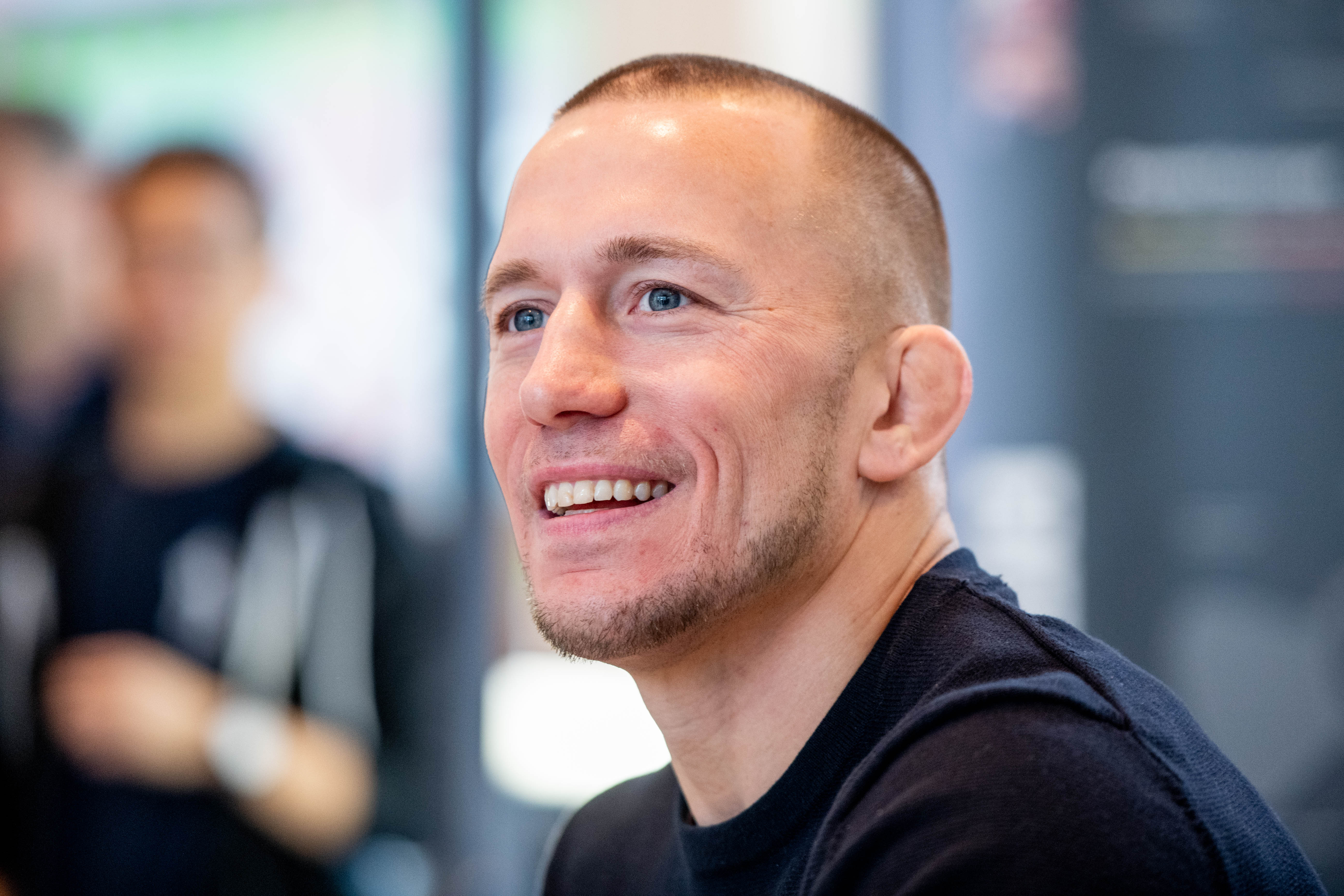 After narrowly beating Hendricks in 2013, GSP vacated the belt and went on a hiatus. Despite being in his early 30s, South China Morning Post wrote that St-Pierre left the sport largely for health reasons. He suffered from ulcerative colitis, but eventually, he felt well enough to make a return to the UFC in 2017.
At UFC 217, he fought Michael Bisping for the middleweight belt. GSP was the welterweight champ, so this was a new step for him. Despite the new weight class, GSP managed to beat Bisping and win the middleweight belt. However, after his Here's What UFC Fighters Eat on a Daily Basis again, he decided to retire not long after. 
But, since St-Pierre retired once and then came back a few years later, many people think he will return again. In fact, South China Morning Post reported that GSP said, "You never say never." That said, GSP also said that he will only return for a fight that he "really wants." That fight may just be one against Nurmagomedov. 
A potential fight between GSP and Khabib 
While this super fight may not make sense since Nurmagomedov fights in the 155-pound lightweight division while GSP most recently fought in the 185-pound middleweight division, there is some merit to this showdown. Both men are great wrestlers, and both are potentially the GOATs of the UFC.
Unsurprisingly, both men have talked on and off about fighting each other in the past. In fact, some fans and analysts speculate that, if Nurmagomedov wins his next fight against Justin Gaethje, then he may want to fight GSP for his 30th professional fight. If he fights and beats GSP, then he can retire with a perfect record of 30-0.
And, like GSP said, he's open to making a return, so long as it's a fight that he wants, and clearly, he does want to fight Nurmagomedov. That said, there are a lot of unknowns about this fight.
For one, if it's at lightweight, then GSP will be at a disadvantage, since he's never fought at 155-pounds before. Additionally, GSP is 39, which makes him much older and rustier than Nurmagomedov is. These factors will probably give Nurmagomedov the edge in their fight, but, GSP may overcome them and give Nurmagomedov his first loss. Since both fighters are so good at what they do, anything can happen.