Georges St-Pierre's Reason for His 1st Retirement Is Way Darker Than We Thought: 'I Was Ashamed to Admit It'
Georges St-Pierre's exit from the MMA world was a shock to the sports world. Still in the prime of his career, he vacated the welterweight belt after his ninth consecutive title defense. Many wondered why St-Pierre would retire when he had more years of competitive fighting ahead of him. Let's look at why he retired and what the now-40-year-old is doing today.
How Georges St-Pierre got started in MMA
Georges St-Pierre has long been regarded as one of the greatest fighters in MMA history. The two-division UFC champion won titles in the welterweight and middleweight divisions.
During St-Pierre's long reign as UFC champion, the U.S. Anti-Doping Agency drug testing program had not been implemented by the organization. Due to being a strong advocate for drug testing, the Canadian professional mixed martial artist and actor said he requested that Johny Hendricks get tested prior to the fight.
When the UFC didn't grant his wish, St-Pierre expressed that he was no longer interested in competing; he wanted a guaranteed level playing field. This led to a long, uphill battle for the incredible athlete.
St-Pierre's 2013 retirement from MMA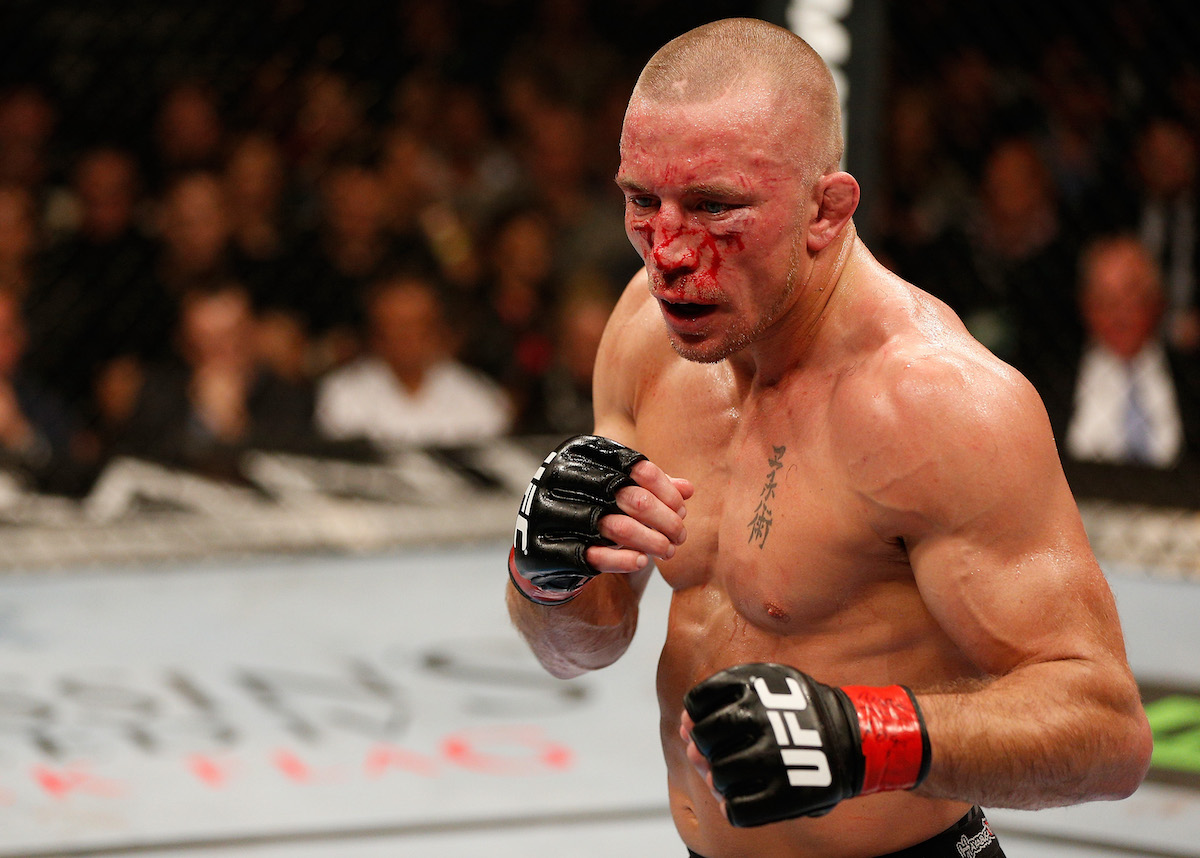 St-Pierre has stated that his exit was because he was tired of dealing with the rampant use of performance-enhancing drugs and the industry's decision to look the other way. "I had a lot of issues with the UFC because of performance-enhancing drugs," St-Pierre told Burt Watson in the latest Legend 2 Legend episode, reported by MMA Junkie.
The Canadian mixed martial artist explained that he knew the UFC knew they had a lot of their athletes using performance-enhancing drugs. "I'm not stupid," St-Pierre said. "I know how business works. They didn't want to test them because they know a lot of their champions would fall."
St-Pierre seemed willing to speak honestly. And he was transparent about the pressure he faced from himself and the organization. "I think I carried too much pressure for too long," he explained. "I was champion for a long time, and it's hard to become champion, but it's even harder to stay champion because you have a lot of pressure on yourself."
Georges St-Pierre's return to fighting
St-Pierre vacated his title in 2013 and rejoined the UFC in 2017. The contract stated he had four fights. However, he vacated the middleweight title after 34 days. He was suffering from ulcerative colitis and didn't want to hold up the division. In 2018, he recovered completely from the illness but had not yet decided if he would return to fighting. St-Pierre announced he'd be officially retiring on February 21, 2019, at a press conference in Montreal.
Since then, St-Pierre has other irons in the fire. He's appeared in a few films — his most famous being Captain America: Winter Soldier. His most recent appearance is as Batroc the Leaper in the Marvel Studios series The Falcon and the Winter Soldier on Disney+. For now, it looks like St-Pierre has his eyes set on the big screen.
St-Pierre is one of the most successful fighters the UFC has ever seen. His refusal to participate in a sport that legitimizes the use of performance-enhancing drugs is commendable. He could return to fighting at any time if he felt like it. However, he seems to be happy playing the villain in the Marvel universe.
For St-Pierre, the pivot to the film industry may be a smart move. It will be less wear and tear on his body and it could also be way more profitable in the long run.
RELATED: UFC Heavyweight Champ Francis Ngannou Punches So Hard He Generates the Same Horsepower as a Car