Gerrit Cole's Yankees Debut Featured an Accomplishment Not Seen Since 1940
The Gerrit Cole era in New York is off to a riveting, albeit wet, start.
Cole, the Yankees' $36 million per year man — although he'll make far less this season — threw five innings of one-hit ball on opening night. He picked up the win in a 5-1 Yankees victory.
The New York Yankees have to be pleased with Cole's debut, especially after he accomplished a feat not seen since 1940.
Gerrit Cole impressed in his New York Yankees debut
Gerrit Cole took the mound with a 2-0 lead after Giancarlo Stanton's two-run home run in the first inning. Cole, who grew up a Yankees fan, allowed a home run to his second hitter, veteran outfielder Adam Eaton.
From there, it was smooth sailing for Cole, the three-time All-Star who turns 30 in September. He allowed just two other baserunners, neither of whom reached by a hit, and struck out five Nationals hitters.
Cole threw 46 of his 75 pitches for strikes. The Yankees led 4-1 in the sixth inning when rain appeared. After a nearly two-hour-long rain delay, the game was called and Cole left the ballpark with a five-inning, complete-game victory.
In a postgame media session, Cole expressed how excited he was having finally made his Yankees debut.
"It was a lot of fun. No one could have envisioned the type of year we're having this year, but within those parameters, it exceeded every mark. I just had a blast."
The Yankees have won three straight opening day games.
Cole made New York Yankees history in the victory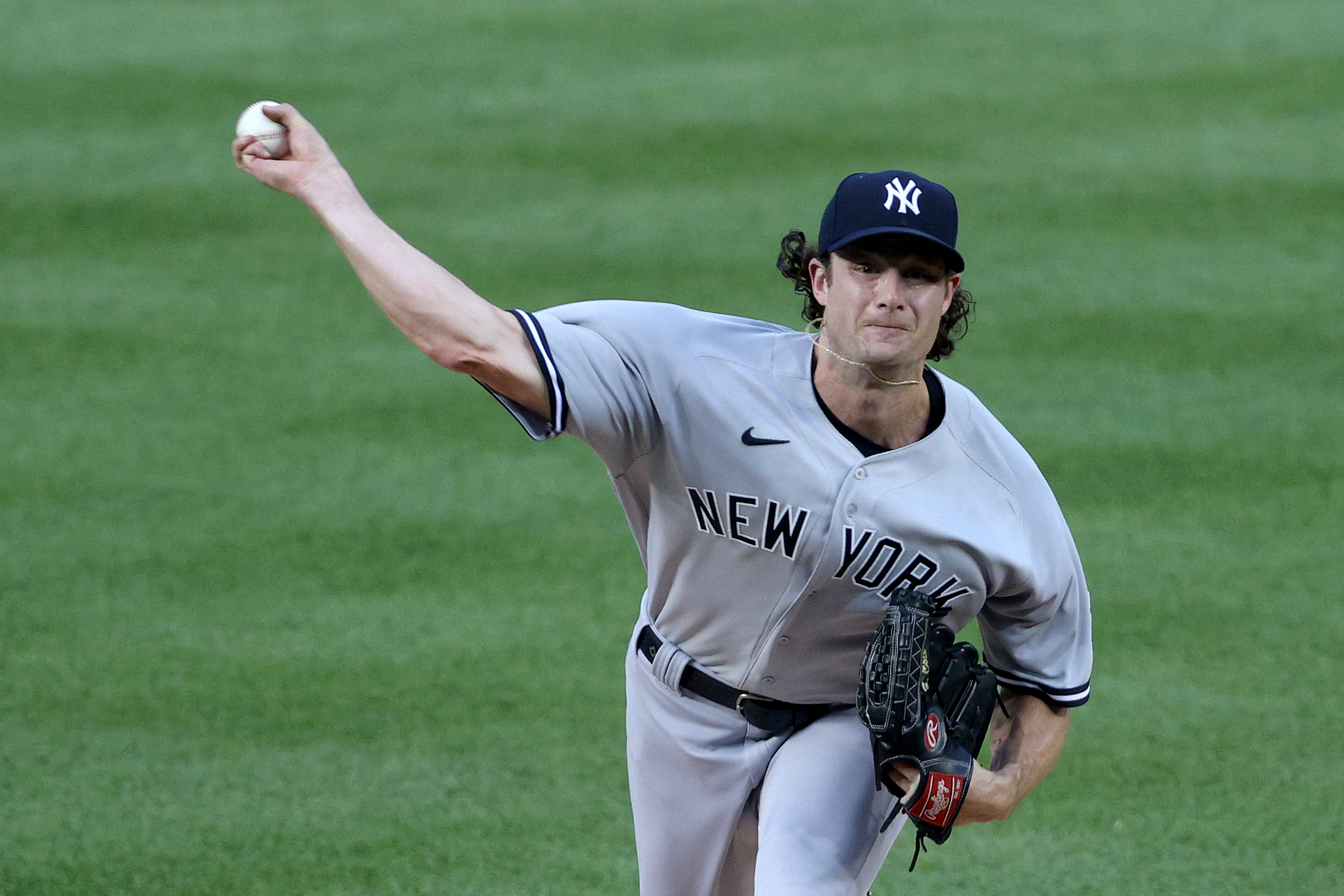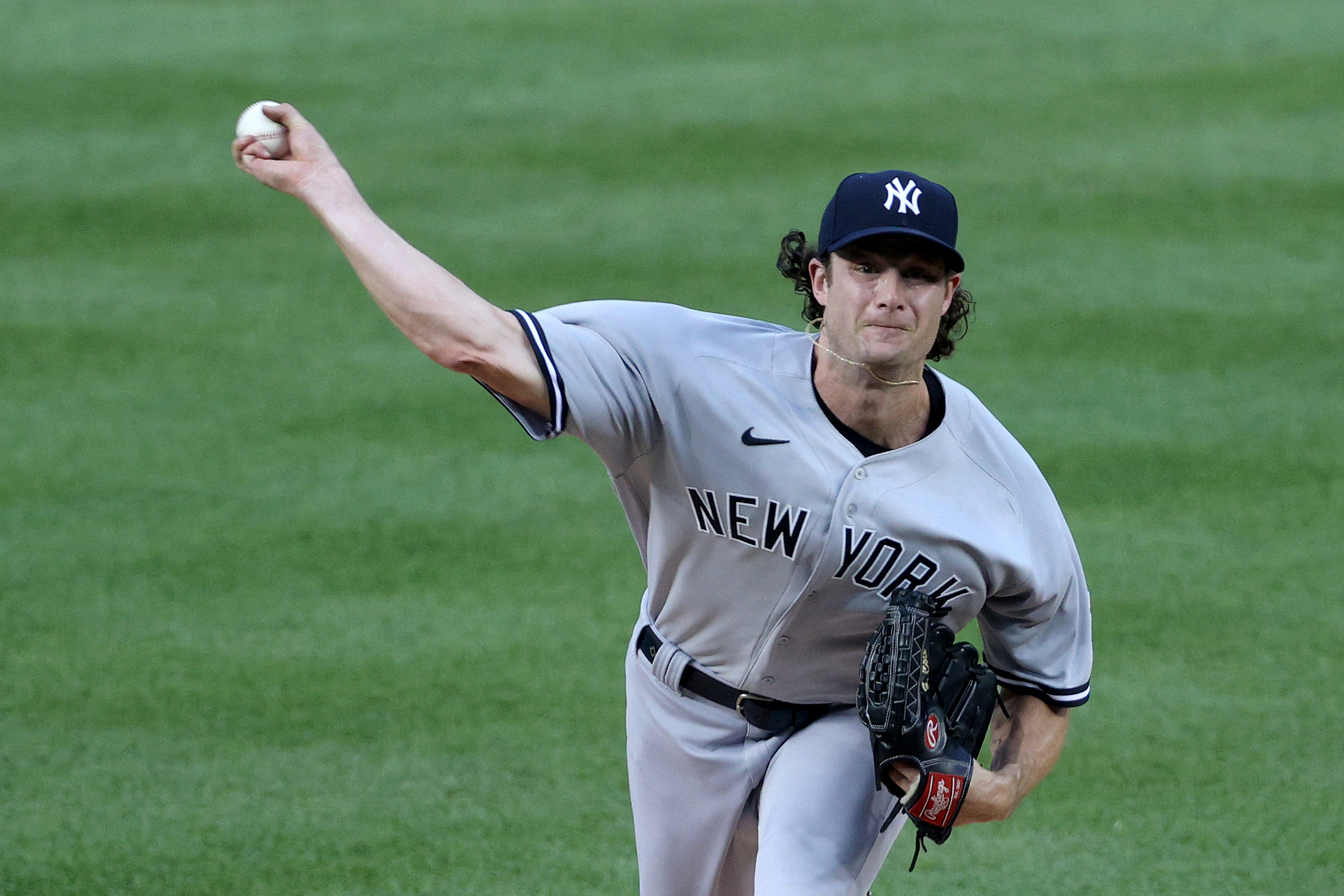 Gerrit Cole has been one of baseball's best pitchers the last few years. He showed just why the Yankees paid him the big bucks last offseason.
Cole became the seventh pitcher in Yankees history to make his team debut as the opening day starter. Unlike Roger Clemens or CC Sabathia, who performed the feat in 1999 and 2009, respectively, Cole picked up the win.
Randy Johnson, who made his Yankees debut on opening night in 2005, was the last Yankee to earn the win in those circumstances.
Cole became the first Yankees pitcher with a complete game, one-hitter since Ted Lilly in 2002. The Yankees haven't had a no-hitter since David Cone's perfect game in 1999.
Gerrit Cole accomplished a feat not seen since 1940
Gerrit Cole's one-hit, five-strikeout complete game put him in the same category as two of baseball's greatest pitchers.
Cole became the first pitcher since Indians legend Bob Feller to record both totals on opening day. Feller achieved the feat on April 16, 1940, when he pitched the only opening day no-hitter in MLB history.
Walter Johnson limited the Philadelphia Athletics to one hit and nine strikeouts in a 3-0 win on April 14, 1910.
If Gerrit Cole can provide the Yankees with a similar impact that Feller gave the Indians and Johnson gave the Washington Senators, the Yankees are in for a bright next few years.
It is not yet known when Cole's next start will be. Barring weather, he is expected to start sometime in the Yankees' July 27-30 series with the Philadelphia Phillies.
All stats and quotes via ESPN