Get to Know RB, Karlos Williams, the Next Budding NFL Star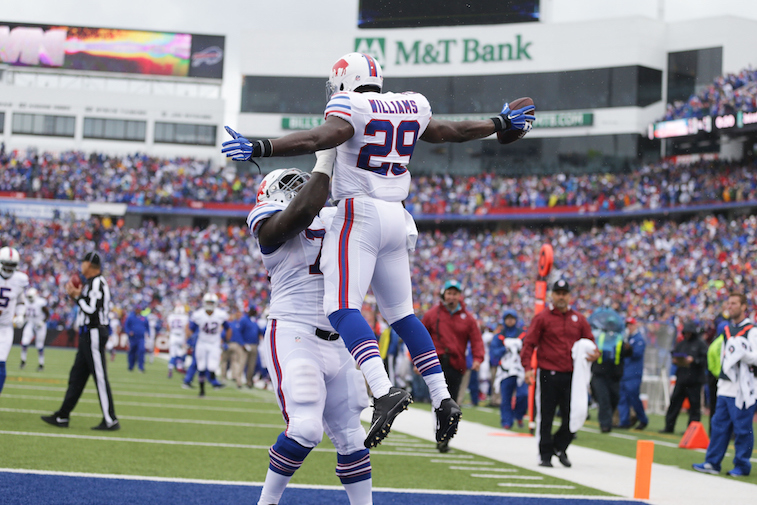 This off-season, the Buffalo Bills believed they had acquired their featured running back for years to come. Fortunately, they did. Unfortunately, it wasn't the player everyone assumed it would be. When the Bills traded with the Philadelphia Eagles and acquired LeSean McCoy, it seemed as though the man dubbed "Shady" McCoy would explode for his new team. He was playing under Rex Ryan, who loves running the football, and the team didn't know who would even be starting as quarterback in 2015.
Now three weeks into the season, McCoy has spent the bulk of the year dealing with a hamstring injury. This injury is one that will likely keep him out of the Week 4 action against the New York Giants, Ryan recently told NFL.com.
With McCoy likely to be sidelined, it means that the running game will be squarely placed on the shoulders of rookie Karlos Williams. Williams, who was drafted in the fifth round out of Florida State, has already proven that he's not only capable of leading the rushing attack in Buffalo, but that he's one of the rising stars in the NFL.
Williams is Strong, but Overlooked Play at FSU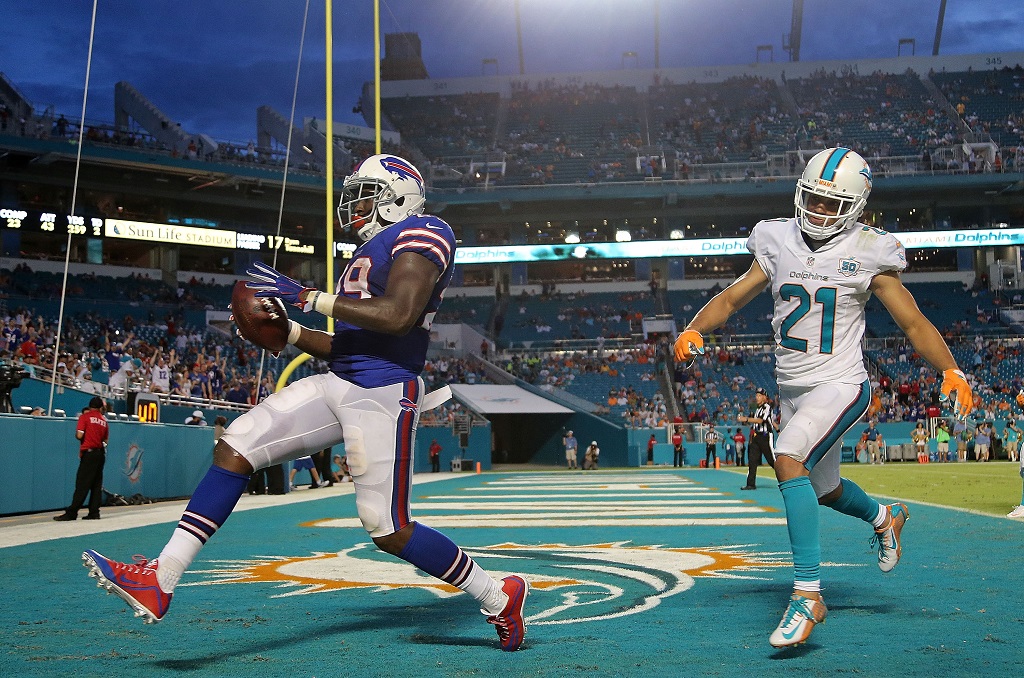 When you play alongside Jameis Winston in college, there's a good chance that your name will get overlooked. For Williams, that's exactly what happened. While Winston threw the ball around plenty during the 2013 and 2014 seasons with the Seminoles, Williams quietly went about his business. The talented back rushed for a combined 22 touchdowns between the two seasons, while adding on one receiving touchdown.
The issue with Williams and his role at Florida State was that they were either throwing the ball, or there was a player in the backfield who was taking carries away from him. In 2013, it was Devonta Freeman, who out-rushed Williams 173 to 91. Then in 2014, freshman Dalvin Cook exploded onto the scene, rushing 20 more times than Williams did.
Regardless of what happened, Williams simply put his head down and went about his business. He didn't top 730 yards in either of his two seasons on the ground, but his 1,419 total rushing yards in two seasons came with a 6.3-yard-per-carry average. Basically, Williams was an explosive, powerful back, but he wasn't getting the workhorse touches that he likely deserved.
While Williams deserved a ton of praise for his play, he went into the 2015 NFL Draft without much hype. This, in turn, is why a total of 14 running backs were drafted ahead of him, until the Bills decided to grab him with the No. 19 pick in the fifth round. That pick, well, it's going to wind up being golden.
Impressive Start to Williams' NFL Career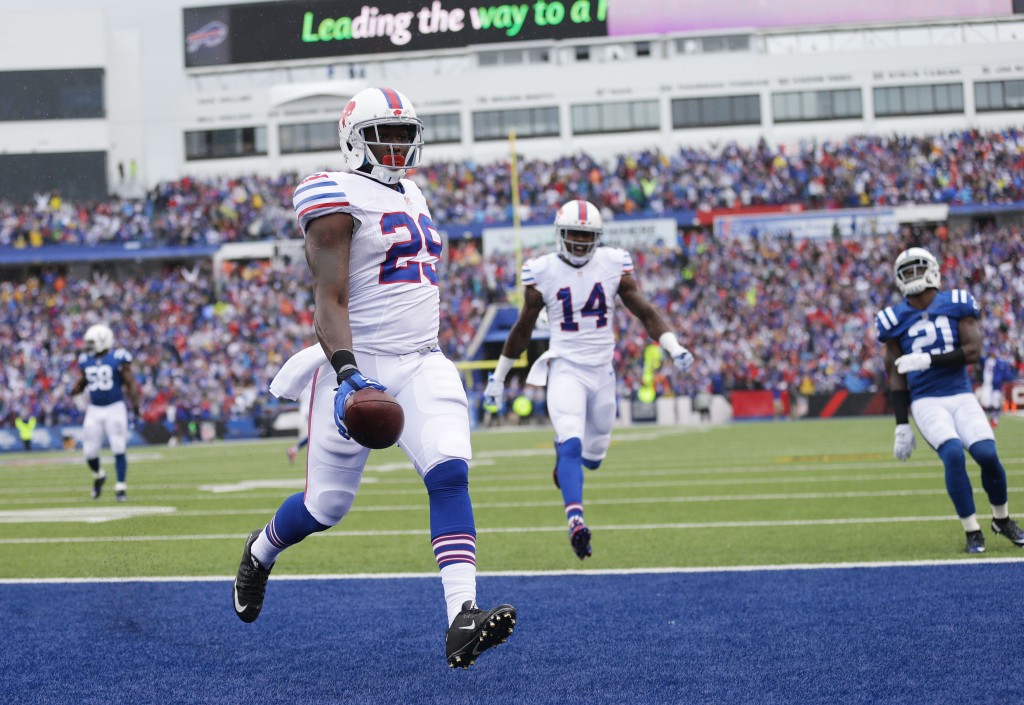 While many of the 14 running backs drafted ahead of Williams have hardly even seen the field, it's been a coming out party for the former FSU running back. While 31 teams chose to pass on Williams, he's making the Bills grateful that they gave him a shot.
How impressive has Williams been? He's actually been better than McCoy when factoring in running stats, while carrying the ball nearly half the amount of times (43 rushes for McCoy, 24 for Williams). Through the first three games, here's how the numbers have played out:
Williams: 24 rushes, 186 yards, 3 touchdowns (7.8 YPC)
McCoy: 43 rushes, 146 yards, 0 touchdowns (3.4 YPC)
McCoy gets the edge in terms of receiving though, as he's caught seven balls for 83 yards and one touchdown, while Williams has caught two passes for 16 yards. This is in no way saying that Williams is a better running back at this very moment than McCoy, but the potential is there, without question.
While Williams, and the Bills as a whole have put the NFL on notice that they're for real in 2015, there's no reason to believe the talented rookie will slow down this pace anytime soon. While he's given just 12 combined rushes between the first two games, the Bills chose to include Williams more in Week 3, handing him the ball 12 times against the Miami Dolphins. In turn, Williams paid back his head coach's generosity with 110 yards, a touchdown, and a 9.2 YPC average.
How Good Can Williams Be?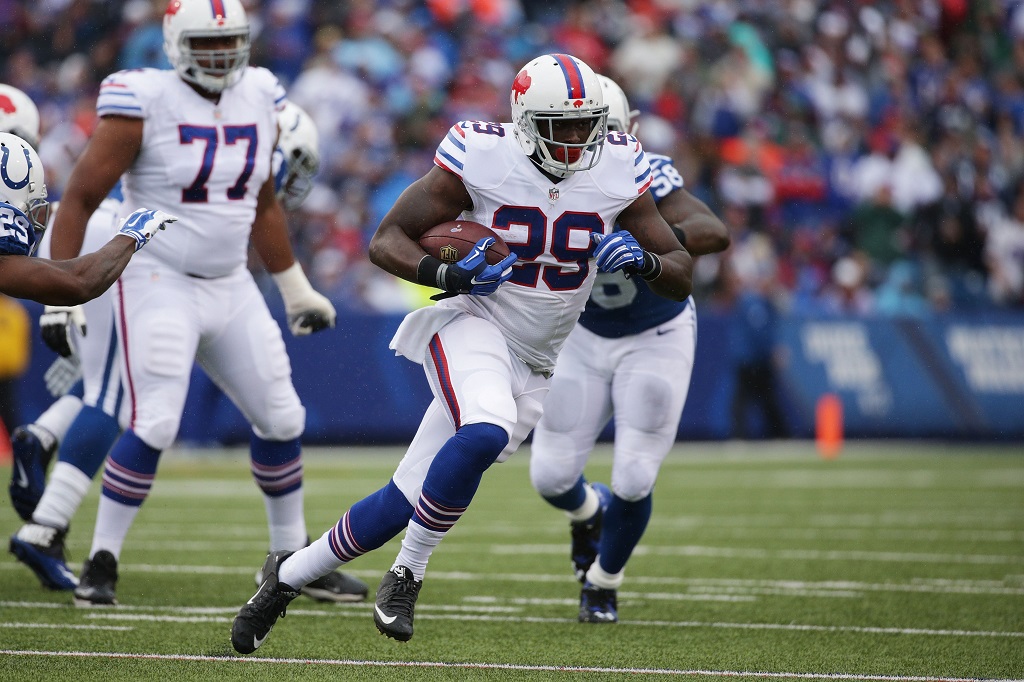 This is the question that all Bills fans are asking. While McCoy will remain their featured running back, as they just handed him a five-year, $40 million contract, Williams has the potential to push this situation into a 50-50 type of scenario.
Now, if and when Williams keeps this pace going throughout 2015, don't be surprised to see Ryan and the front office for the Bills staring at a tough decision. Do you keep paying McCoy while only giving him half the workload? Or do you attempt to send him off in a trade just one season after acquiring him?
Fortunately, that's not for us to figure out. One thing that's certain, though, is that Williams has just scratched the surface of his talent. Williams' time to shine is coming, and when he gets that opportunity in the NFL, there won't be any running back who'll be able to take his carries away from him.
Follow Jeff Smith on Twitter @JSM8ith