Can Giancarlo Stanton Really Break the Home Run Record?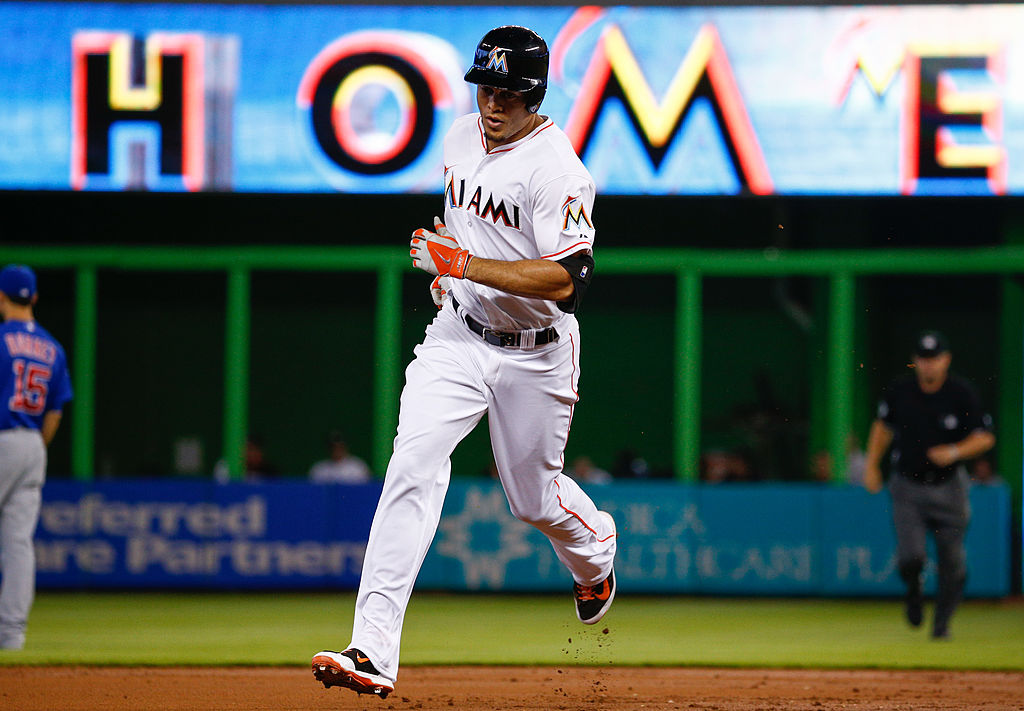 With just over 30 games left in the regular season, Miami Marlins slugger Giancarlo Stanton is just 22 home runs away from tying the all-time record for homers in a season. With 51 long-balls in 128 games played on the season, Stanton is having a historic year no matter how he finishes. Over his last 47 games played, dating back to early July, he has hit an absurd 29 homers.
Whether or not Stanton gets to 73 – most likely not – doesn't matter quite as much as the company he could be in by the time his year comes to an end. With Stanton getting as close to 60 homers as anyone has in over a decade, we looked at the players he is chasing on the single-season home run list.
8. Babe Ruth – 60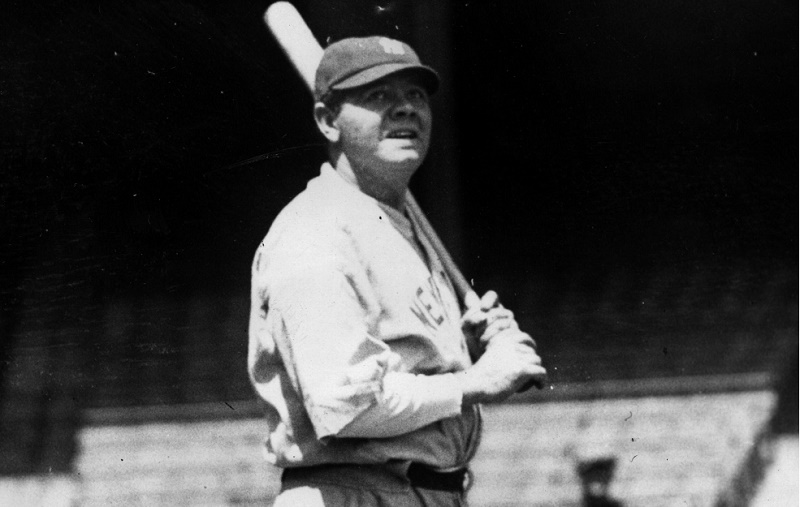 Back in 1927, George Herman "Babe" Ruth was the very first player to cross the 60-homer plateau. He had come close in 1921, becoming the first player to hit 59 home runs. Really, at his time Ruth was the only player putting up 50-plus home run seasons on the regular. He is a well-known name, to the point where the average human being could probably tell you who Babe Ruth is before they could point to Giancarlo Stanton in a lineup.
The Hall of Famer has 714 career home runs, which is extra impressive when you consider that he was overweight, had an alcohol problem, and was a pitcher early in his career. And for that fact, a good pitcher. Ruth led the league with a 1.75 ERA in 323 2/3 innings in 1916. Anyway, his 60 home runs in 1927 set the record and stood in a class of its own for 34 years.
7. Roger Maris – 61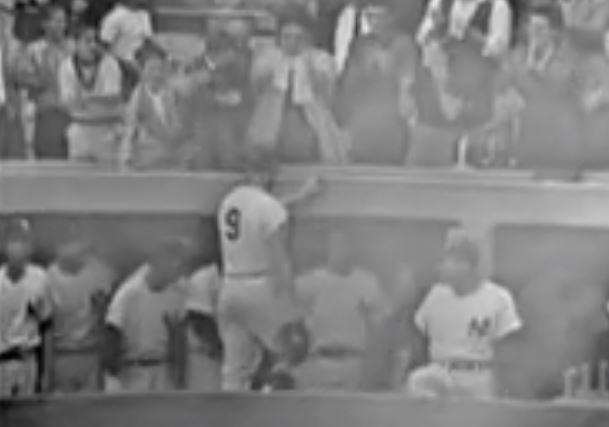 New York Yankees outfielder Roger Maris entered the 1961 season as a 26-year-old coming off a career year. He had won the American League MVP award in 1960, blasting a career-high 39 home runs. But in 1961, he would do something that nobody had done in decades: Cross the 60-home run barrier. Maris would finish with 61 home runs, setting a new record that would stand for another 37 years.
Interestingly enough, not only would Maris never hit 60 homers again, he would never get even close. He followed up his 1961 season with 33 home runs in 1962, and then never more than 26 in a single season. Maris played 12 years in Major League Baseball, totaling 275 regular season home runs. Although he won two MVP's and won three World Series championships, Maris never made it into the Hall of Fame as a player.
6. Sammy Sosa – 63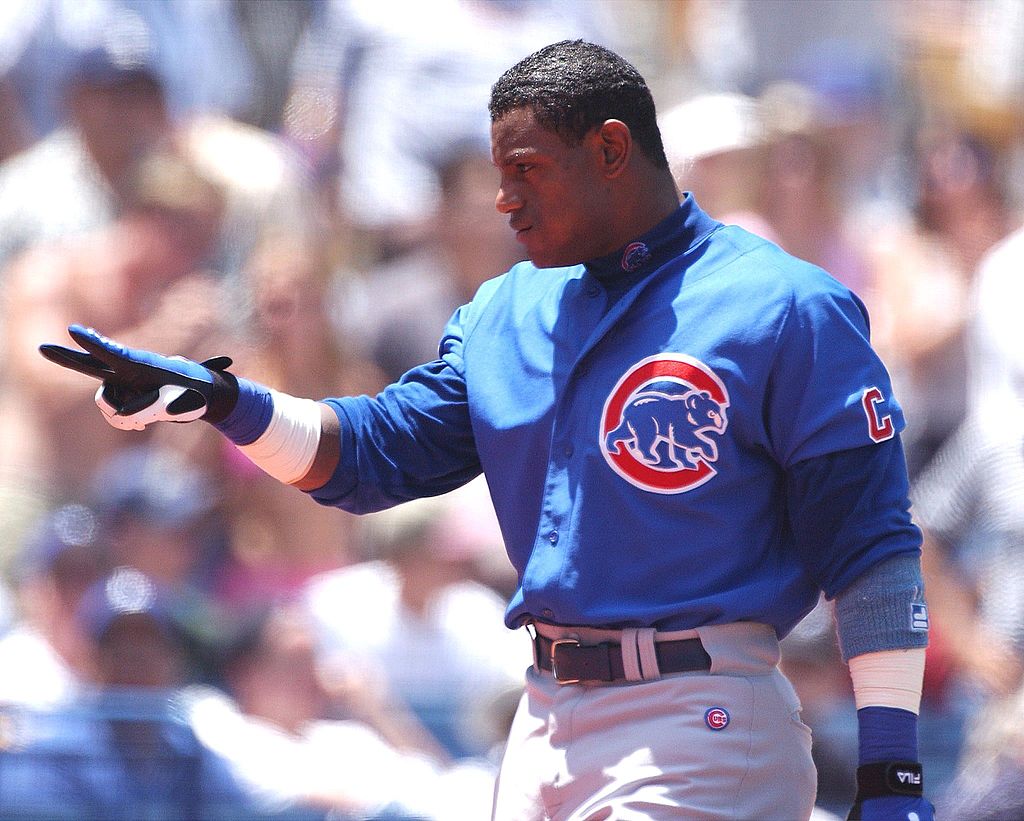 Chicago Cubs right fielder Sammy Sosa established himself as a serious home run hitter in the mid-1990s, but it wasn't until he was well into his prime that Sosa started cranking homers out of the park at absurd rates. In 1999, Sosa would finish the year with 63 home runs – but amazingly, not enough to lead the league in that category.
The 30-year-old Sosa played in all 162 games, leading the National League with 171 strikeouts but driving in 141 runs and posting a .288/.367/.635 slash line. Sosa's Cubs were awful that year, leaving it up to Slammin' Sammy to pack the crowds in at Wrigley Field with long home runs.
5. Sammy Sosa – 64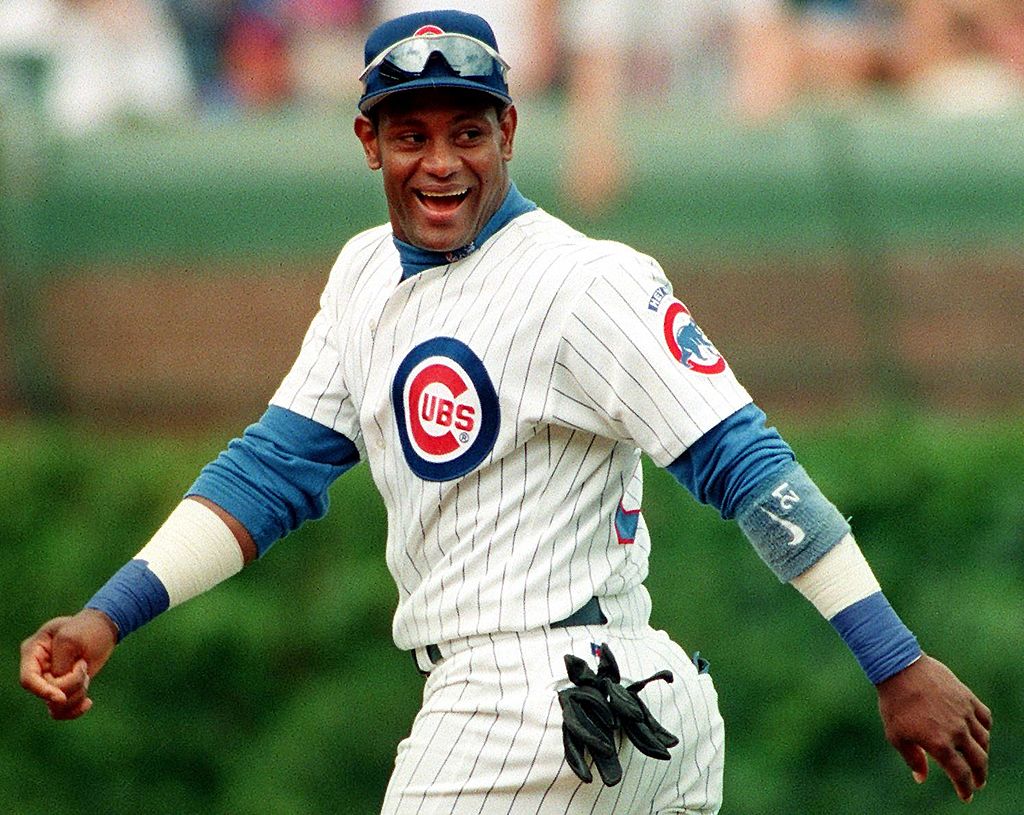 Sosa appears again on this list just two years later. In 2001, the Cubs outfielder had probably the best overall season of his career. Sosa drove in 160 runs with 64 homers, setting a career-high with 116 walks and posting a .328/.437/.737 slash line. Although Sosa was now 32 and coming to the end of his prime, the Cubs were improving on the field and were in playoff contention for most of the year – very much due to their best player.
But of course, Sosa's 64 home runs were once again not good enough to lead the league. With the ball absolutely jumping out of the ballpark back in the late 90s and early 2000s, Sammy is easily overlooked in the record books for the fact that he never led the league in home runs in any year that he hit over 60.
4. Mark McGwire – 65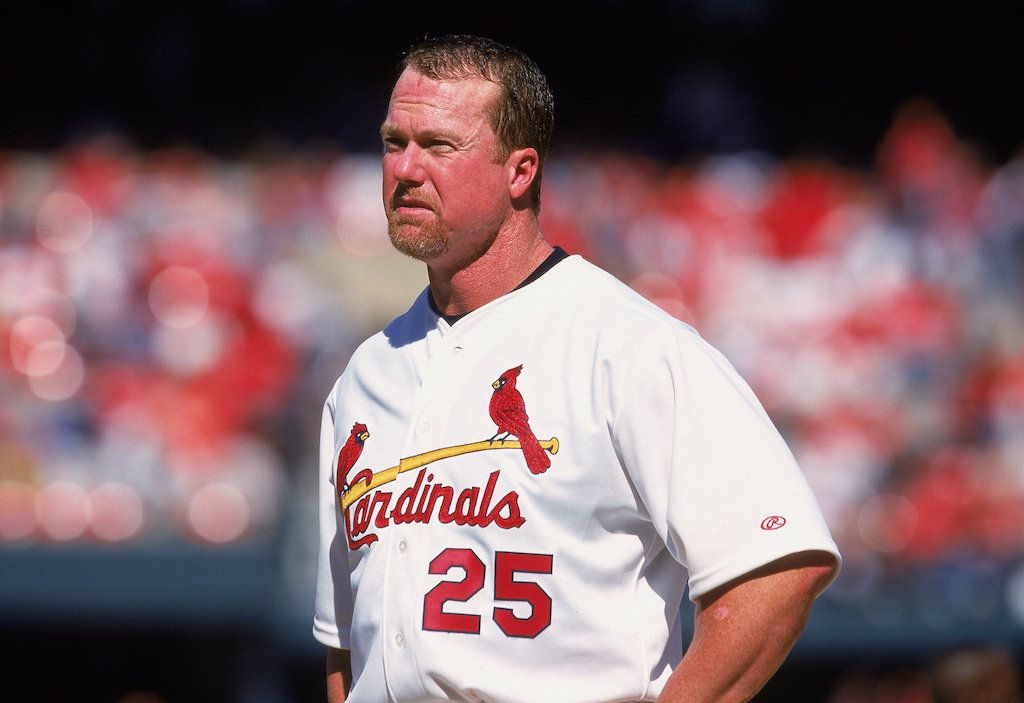 The player that Sosa finished behind in 1999 was St. Louis Cardinals first baseman, Mark McGwire. The Cardinals slugger finished the year with 65 home runs, leading the league and posting the second-best total of his career. McGwire spent the majority of his career with the Oakland A's, and he was well-known for his monster home runs throughout his career. He led the major-league's in homers four times in his career.
That includes coming close to Maris' record in 1997, clubbing 58 home runs playing for both the A's and the Cards. Like Sosa's Cubs, the Cardinals were a bad baseball team in 1999. But the promise that you might see or even catch a historic home run ball from McGwire was still enough to get people into the seats.
3. Sammy Sosa – 66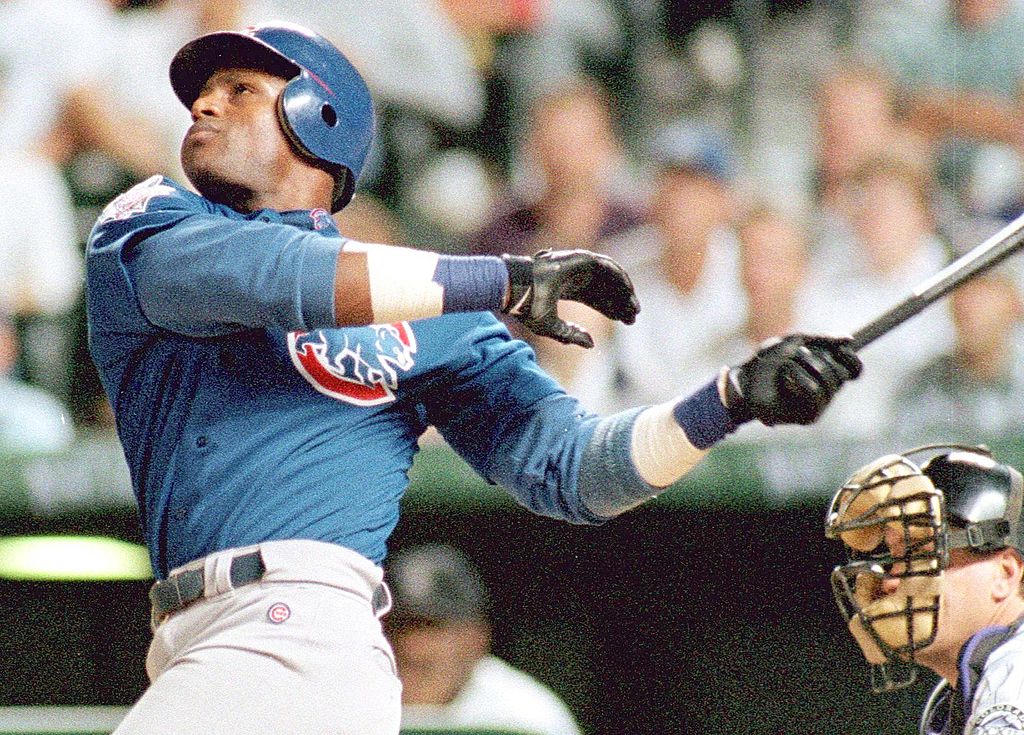 Sosa appears a third and final time in the 60-homer club, thanks to the 66 he drilled in 1998. This was the first time that he hit more than 60, and despite yet again not being quite good enough to lead Major League Baseball in the category, Sosa still can brag that he is the only player to accomplish the 60-home run feat in three separate seasons.
On the bright side, Sosa did manage to lead the league in home runs in 2000 and 2002, hitting 50 and 49 home runs in those years, respectively. He finished out with the Cubs in 2004 and then played two more seasons, for the Baltimore Orioles and Texas Rangers. He finished his 18-year career with 609 home runs and 58.4 WAR, but steroid rumors have left him outside the Hall of Fame.
2. Mark McGwire – 70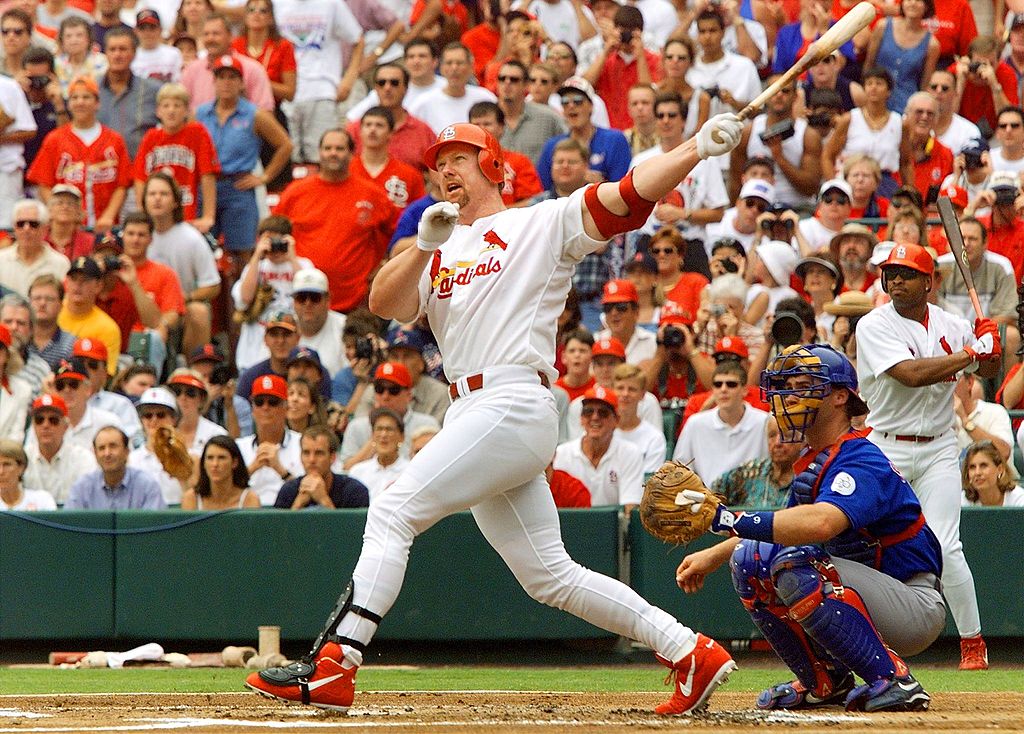 McGwire was the one that would upstage Sosa in the home run chase in '98. Not only would McGwire break Maris' record of 61, he would charge past it and set a new total with a clean 70 home runs. He had a four-year period where he led Major League Baseball in home runs each year, posting an average of 61 per season (and 67 per 162 games played).
Like Sosa, McGwire sits on the outside looking in as it relates to the Hall of Fame. He has admitted his steroid use, but his contrition hasn't swayed the voters. McGwire played 12 years for the A's and five with the Cardinals, hitting 583 home runs and compiling 62 WAR.
1. Barry Bonds – 73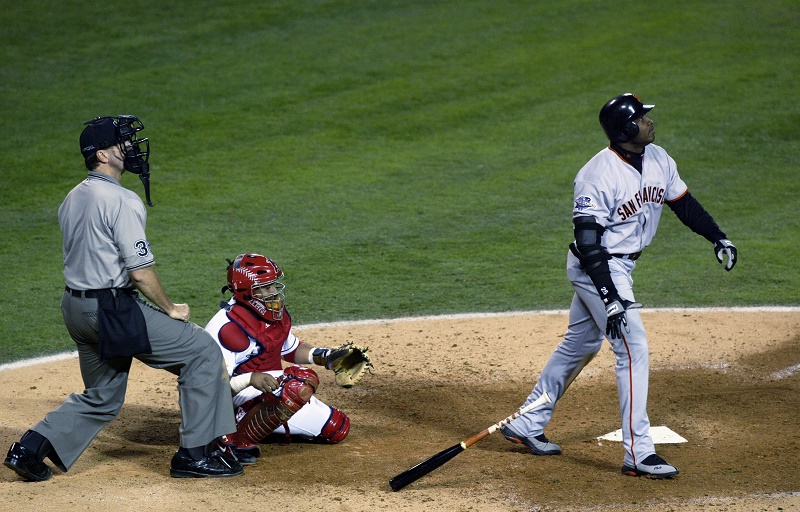 The current record holder is former San Francisco Giants left fielder Barry Bonds, with the 73 he hit in 2001. McGwire's record of 70, which many thought wouldn't ever be touched when both McGwire and Sosa failed to top it in the two seasons following, stood for just three years. After setting his career-high with 49 home runs in 2000, Bonds went sailing past that total in 2001 as a 36-year-old.
That, alone, was enough to arouse some suspicion as to how the slugger was seemingly getting better despite aging well beyond his prime. Bonds would never hit 70 home runs again in his career – in fact, he never topped 50 again – but that is likely due to how dominant he was. Bonds led the league in walks nearly every season because pitchers knew what he was capable of doing. At the age of 39, Bonds posted an insane .609 on-base percentage.
Thanks to the steroid rumors, never confirmed by Bonds himself, he also has yet to be inducted into the Hall of Fame.
Statistics courtesy of ESPN and Baseball -Reference.