Giannis Antetokounmpo Had a Humble Job Before Joining the NBA
Giannis Antetokounmpo became one of the biggest NBA stars coming off an MVP season where he led the Bucks to the Eastern Conference Semifinals. The 25-year-old "Greek Freak" doesn't need to work any other jobs now that he's making millions.
But before he made it to the pros, Antetokounmpo was a struggling immigrant trying to survive. Part of this involved him having a humble job when he was younger.
Giannis Antetokounmpo sold items on the street
Like most immigrants to Greece, Antetokounmpo's Nigerian parents struggled with money when he was a kid. He and his brothers wanted to help whenever they could. This meant going out on the street and selling items like watches, purses, and sunglasses, according to the New York Times.
Being out there meant missing basketball practices and jeopardizing roster spots on basketball teams. But the Antetokounmpo brothers had to do it because, as the Bucks star recalls, "Sometimes, [their] fridge was empty."
If they didn't sell stuff each day, they wouldn't have enough money to feed themselves. On good days, Antetokounmpo says, they made "just enough" to pay the rent or an electric bill or to buy food.
Antetokounmpo's upbringing in Greece
Far-right nationalists frustrated with Greece's economic problems would make immigrants, targets of abuse. This made life dangerous for Antetokounmpo and his family. Because of his basketball abilities, his coaches sometimes helped his family with money so he could practice and play in games.
Antetokounmpo's Filathlitikos team helped his mother find work while Spiros Velliniatis, the coach who persuaded the brothers to play basketball, chipped in — along with others — on occasion to help the family financially. Otherwise, the boys would go without meals sometimes.
As Velliniatis said, "You're in front of Mozart and he has no food, what do you give him? You have a dilemma. The answer is not a violin. The answer is a loaf of bread." The coach knew Antetokounmpo had basketball skills, so he helped provide food for his family to keep the star player healthy and nourished.
Basketball helped pull the Antetokounmpo family out of poverty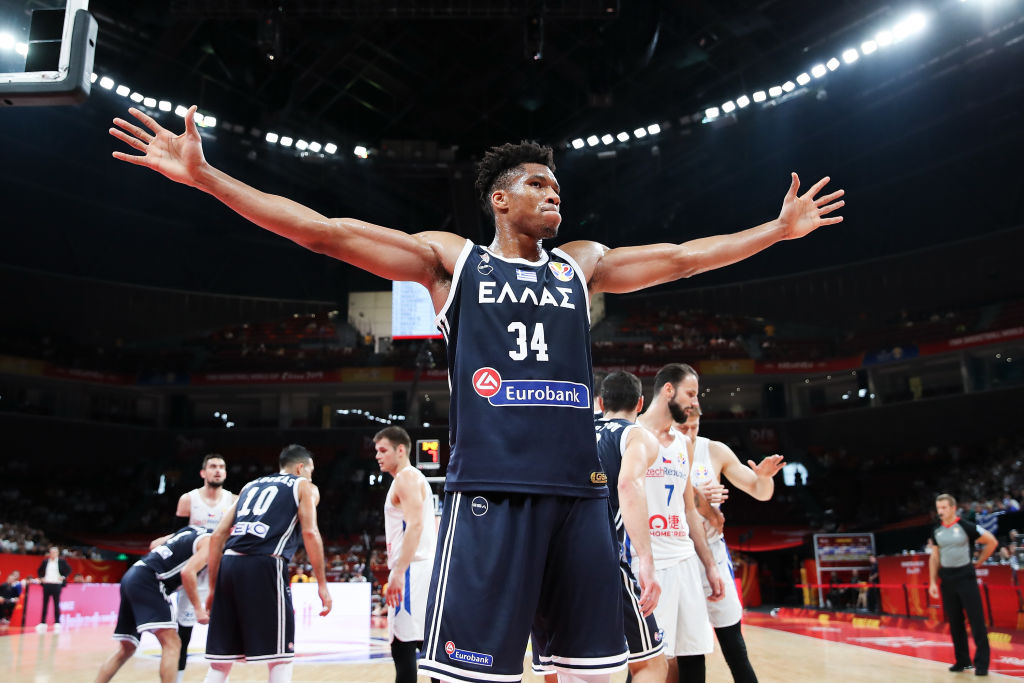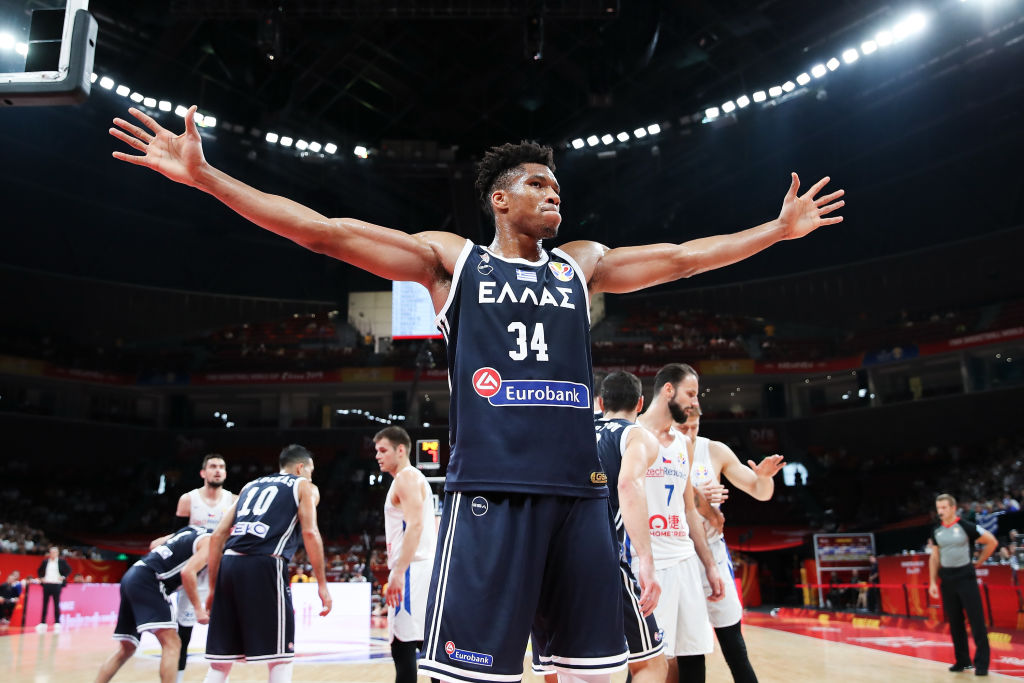 Antetokounmpo became known around the basketball world as a teen. NBA scouts even traveled to Greece to watch him play. Everyone was talking about his court vision, ball-handling, and decision-making. Team executives, including general managers, also visited Greece to see Antetokounmpo compete in person.
Celtics President of Operations Danny Ainge was there on March 30, 2013, and saw Antetokounmpo score 19 points, grab nine rebounds, and get two blocks as his Filathlitikos team beat Volos. The Thunder and Rockets general managers also traveled overseas to see Antetokounmpo's skills.
The future NBA star was projected to go in the 2013 NBA draft, potentially in the first round. But Antetokounmpo needed a backup plan, so he signed with Spain's Zaragoza. The team gave him a three-year contract totaling $325,000, with a fourth-year option. The contract included buyouts if an NBA team or a Euroleague team wanted to sign him.
Antetokounmpo didn't need Plan B as he became a first-round draft pick in 2013. The Bucks took him No. 15 overall with an initial two-year contract worth $3.67 million. Now, Antetokounmpo is in the middle of a four-year, $100 million deal that ensures he and his family will be set financially for the rest of their lives.
Follow more updates from Sportscasting on our Facebook page.