Giannis Antetokounmpo Isn't Convinced That LeBron James Is Human
Giannis Antetokounmpo knows a thing or two about playing basketball at a near super-human level. The reigning NBA MVP has been even better in 2019-20 than he was last season, averaging a career-high 31.7 points and 12.8 rebounds per game while shooting 32.1% from three-point range, his best percentage from behind the line since 2013-14. But for as incredible as Antetokounmpo has been this season, the 'Greek Freak' is still in awe of the level that LeBron James is playing at this season.
Giannis Antetokounmpo calls LeBron James an alien
It's one thing to play basketball at an elite level. It's another to do so for such a long period of time, as LeBron James has done. And for Antetokounmpo, it is inspiring.
"It's crazy," Giannis Antetokounmpo said after Milwaukee's practice on Wednesday. "Obviously, for me, that's one of my goals to be able to play at a high level for the next 10 years, but [LeBron James is] about to turn 35 this month and he's moving like that, playing like that, and just playing smart."
"It's insane to see what he's able to do, but he's LeBron James, he's different," Antetokounmpo continued. "He's an alien. So you expect it from him, but yeah, it's crazy."
When you stop to think about it, it is crazy. James is playing in his 17th season in the NBA, and he's also played in 239 career postseason games. That's 1,464 games worth of tread on LeBron James's tires, but you'd never know it; the veteran superstar just keeps playing at such a high level.
James is always re-inventing himself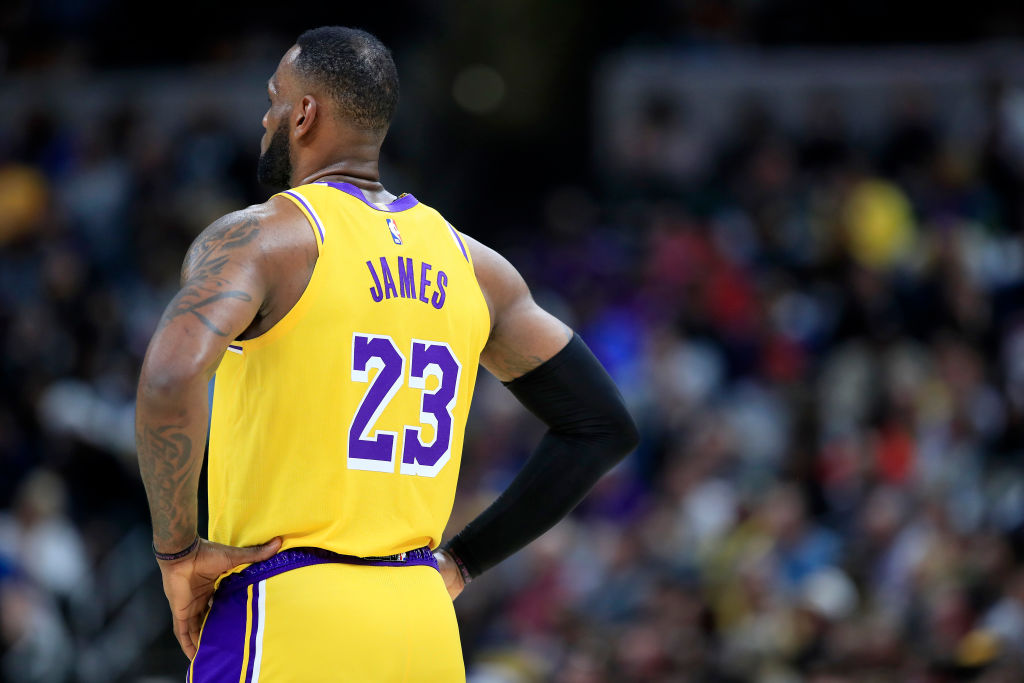 LeBron James has always been a dominant player in the post. During his first seven seasons in the NBA with the Cleveland Cavaliers, the offense ran almost exclusively through him. When he joined Dwayne Wade and Chris Bosh with the Miami Heat, James learned to adjust to an offense that would spread the ball around more.
James also made it a point of focus to improve his three-point shooting during his time in Miami, realizing that this would be an important part of his evolution as a player. He shot a career-high 36.2% from three-point range in 2011-12 and followed that up with the best three-point shooting season of his career hitting 40.6% from behind the arc in 2012-13.
This season, LeBron James is utilizing having an offensive powerhouse like Anthony Davis as a teammate by slipping into the facilitator role. While he is still averaging 25.9 points per game, James is also leading the NBA in assists with 10.6 per game, over three assists more than his career average of 7.3 per game.
As Giannis Antetokonmpo said, you just expect greatness from him. But he deserves credit for using his basketball IQ to consistently adapt into whatever role his team needs him in.
Lakers vs. Bucks is going to be quite the showdown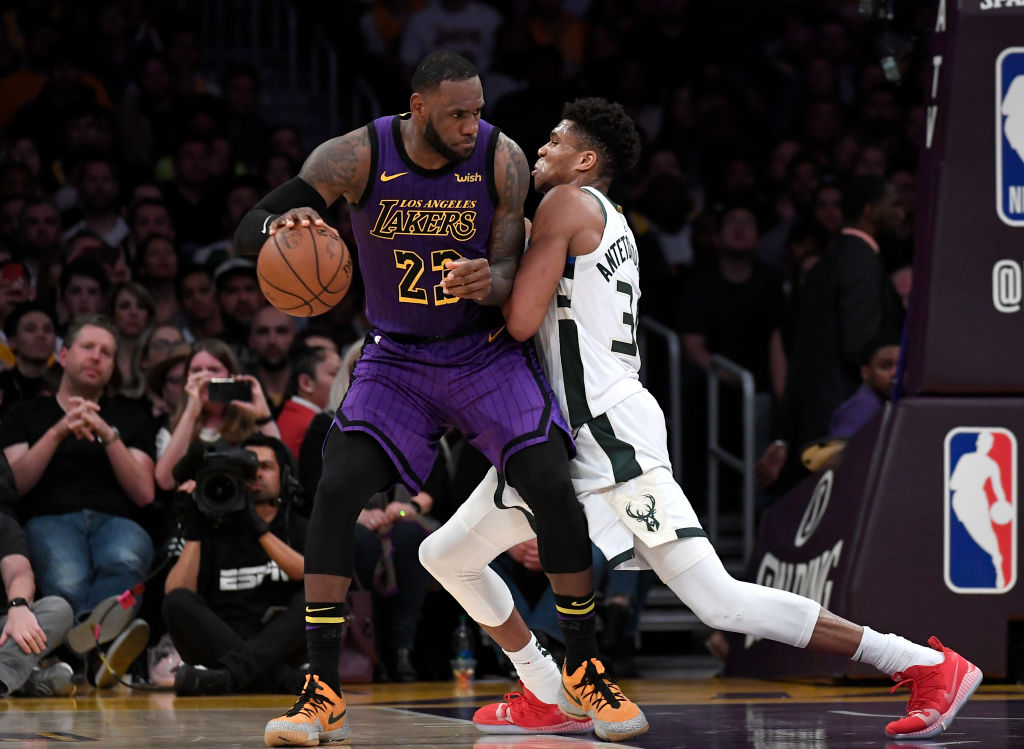 The Los Angeles Lakers and the Milwaukee Bucks are currently tied for the best record in basketball at 24-4. The winner of their matchup on Thursday night in Milwaukee will emerge as the top team in the NBA.
Three of the top five best players in the world will be on the court in Anthony Davis, Giannis Antetokounmpo, and LeBron James. NBA fans will soon find out who wins in a battle between a 'Greek Freak' and an 'alien'.