Giants RB Devonta Freeman Used to Work at a Mortuary: 'I Thought I Was Just Going to See a Lot of Dead Bodies'
Many pro athletes made it to the top of their sports after experiencing a rough childhood. New York Giants running back Devonta Freeman overcame these types of obstacles to make it to the NFL. He confronted death often living in a housing project in Miami, but it wasn't all on the streets. Part of that came from working at a mortuary as a young man.
Freeman thought it was just going to be another job — and a gruesome one — but he ended up learning some life lessons during his time there.
Devonta Freeman's early life in Liberty City
The Miami Herald profiled Freeman when the then-Falcon was on the verge of playing in Super Bowl LI. He grew up in a small house in the so-called "Pork N' Beans" housing project in Miami's Liberty City neighborhood.
Freeman recalled that when he lived there, it was "natural for somebody to just get shot." Shootings and gang violence were a regular part of life in one of the country's first government-funded housing projects.  He says seeing a shooting victim was such a regular occurrence that a typical reaction would be, "Dang, that's such and such on the ground. He dead." Living that sort of life gave Freeman the motivation he needed to get out of the projects.
Learning lessons at the mortuary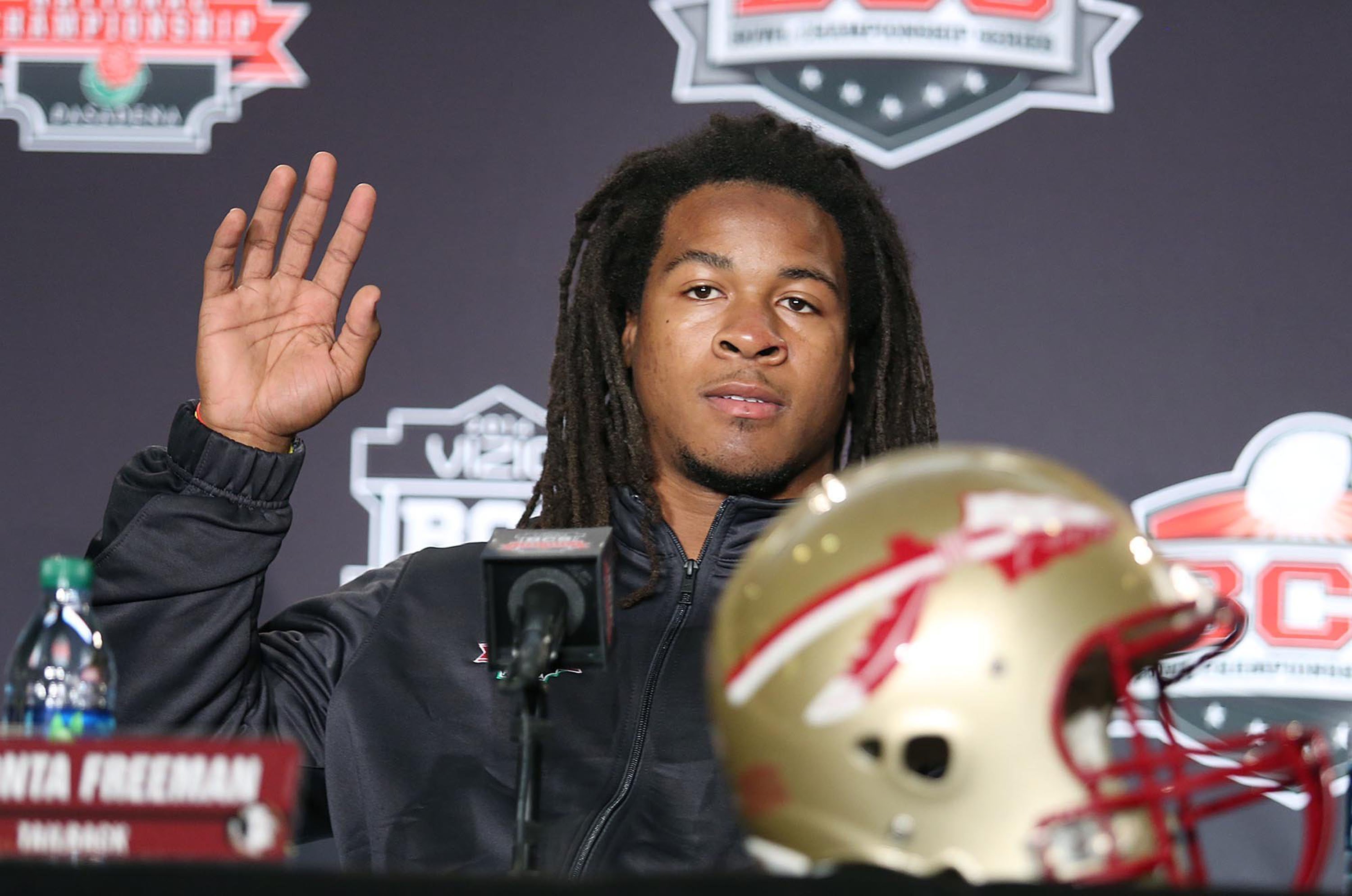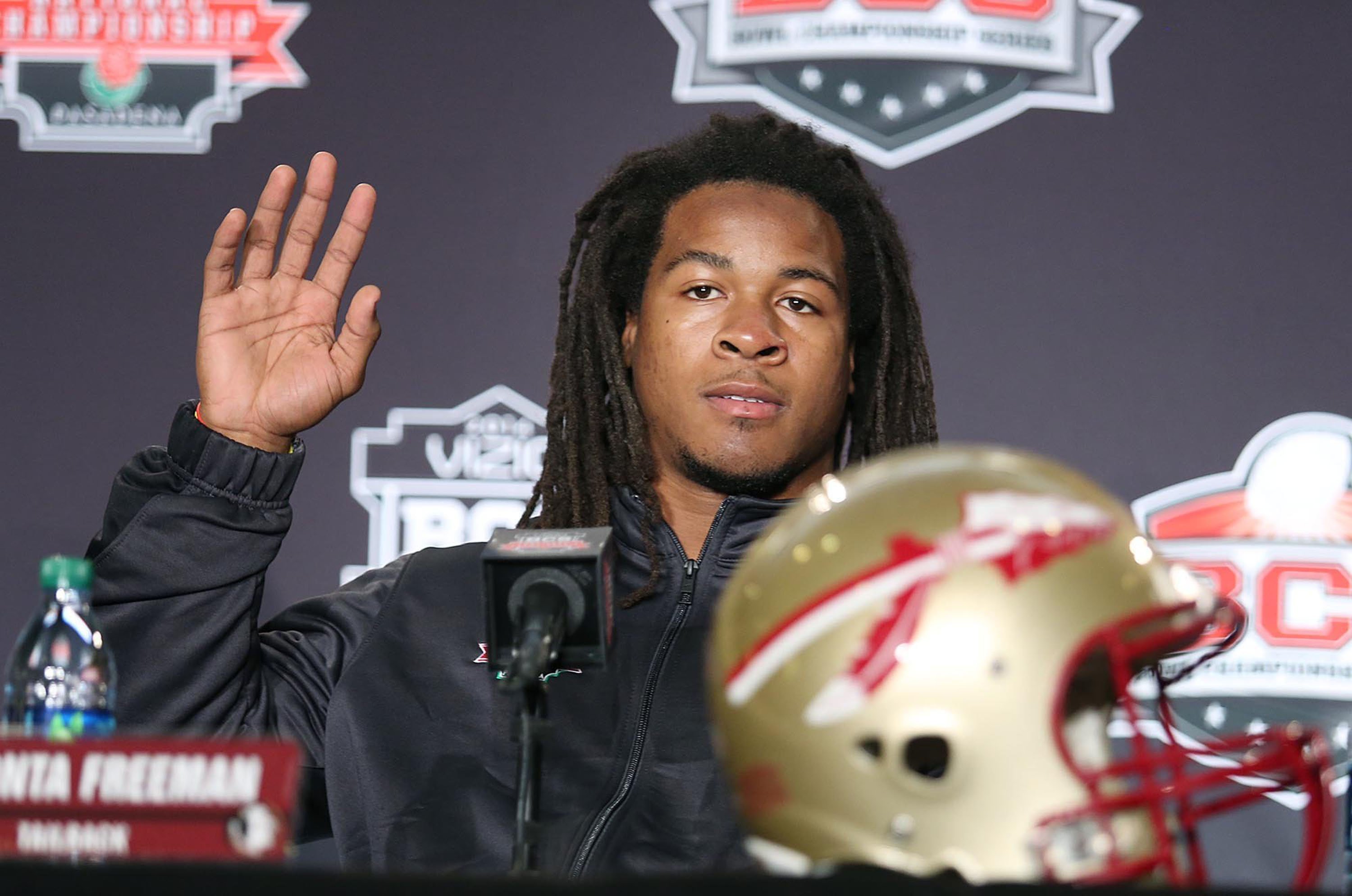 Freeman took a job at Richardson Mortuary because he wanted to make some money. He recalls thinking he "was just going to see a lot of dead bodies," but instead he learned some important lessons while working there. Funeral director Dwight Jackson used tough love to try to encourage Freeman to not become just another statistic and end up on the mortuary's "back table."
Jackson remembers telling Freeman that if he wants to make a positive impact, he had to try to keep himself "off this table as a young person and try to do something positive," which was the motivation Freeman needed to get himself out of the "Pork N' Beans" and do something positive in his life. Even as an adult he still goes to the mortuary to see the dead people to remind himself to remain on the right track.
Devonta Freeman makes it in the NFL
Despite his rough upbringing, Freeman managed to make it to Florida State, where he played his college football before the Falcons took him in the fourth round (No. 103 overall) of the 2014 NFL draft.
He spent the first six seasons of his career in Atlanta, serving as the team's starting running back for much of that time. Freeman played 77 games with the Falcons, starting 59 of them, and ran for 3,972 yards and 32 touchdowns on 951 carries. He also had 11 receiving touchdowns off of 257 catches with Atlanta.
The Falcons released Freeman in March, clearing $3.5 million in cap space. Freeman was unsigned going into the regular season. But he signed a one-year contract with the Giants on September 22 after the team's starting RB Saquon Barkley suffered a torn ACL in Week 2, ending his season. Freeman has played five games — four starts — with the Giants to date and has carried the ball 54 times for 171 yards and a touchdown, also adding seven receptions for 58 yards in the passing game.
Freeman has never had the breakout season people once thought he might have, but at 28 there's still hope for him. If he wants to further his career, he needs to stay healthy — he missed all but two games in 2018 and last played in all 16 in 2016 — and get back the explosiveness he had earlier in his career.