Gil Hodges' Sudden Death Changed New York Baseball Forever
Gil Hodges may be the most underrated yet beloved New York baseball figure — and that's not hyperbole.
First, Hodges was an All-Star teammate of Jackie Robinson on the Brooklyn and Los Angeles Dodgers for nearly 20 years. Later, Hodges returned to New York as a member of the Mets, both as a player and manager.
Hodges became the first World Series-winning manager in New York Mets history. If not for his tragic and sudden death, Hodges may have won even more titles in New York.
Gil Hodges is a New York baseball hero
Gil Hodges isn't in the Baseball Hall of Fame. The Dodgers still haven't retired his number nearly 60 years after his final game in blue and white.
Don't let those confounding facts take away from Gil Hodges' greatness. After he returned from military service in World War II, Hodges became one of baseball's best first baseman.
From 1949-57, Hodges hit .284 with 286 home runs, 972 RBIs, and nearly 1,500 hits. Those averages come out to 32 home runs, 108 RBIs, 25 doubles, and 169 hits per year, which is why Hodges made all eight of his All-Star Games across that span.
Using Baseball-Reference's Wins Above Replacement system, Hodges was worth 30.3 WAR in those nine seasons.
After a few more years with the Dodgers in Los Angeles, Hodges returned to New York with the expansion Mets in 1962. He hit nine home runs that year and, after a trade to the Washington Senators in 1963, immediately retired to become Washington's manager.
A few years later, Hodges was back in New York as the Mets' manager. Hodges famously led the Miracle Mets to 100 wins and a World Series title in 1969.
The Mets won 83 games in each of the next two seasons and, with the crosstown Yankees struggling, officially looked poised to take over the New York baseball scene.
Hodges passed away days before the Mets' 1972 season started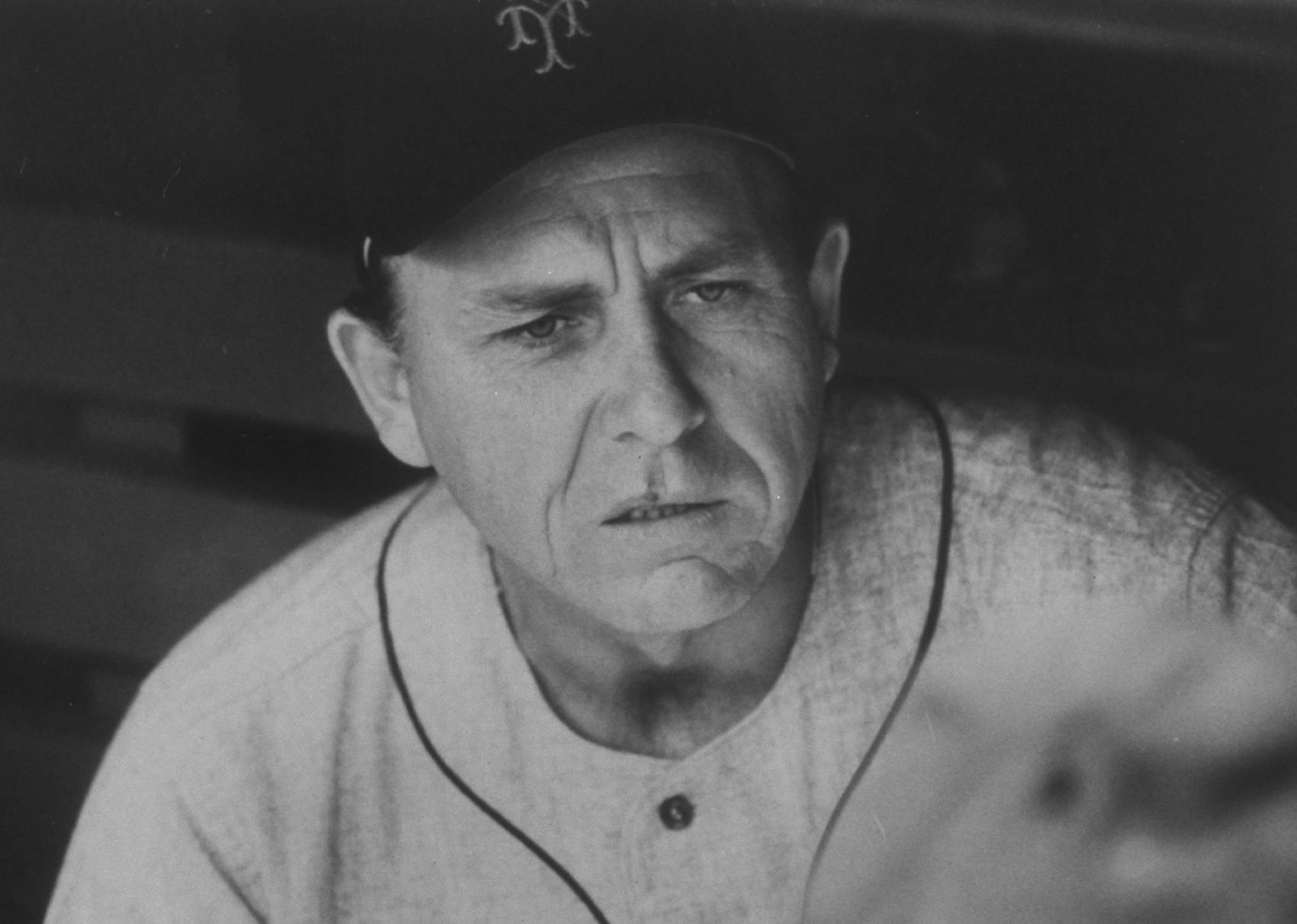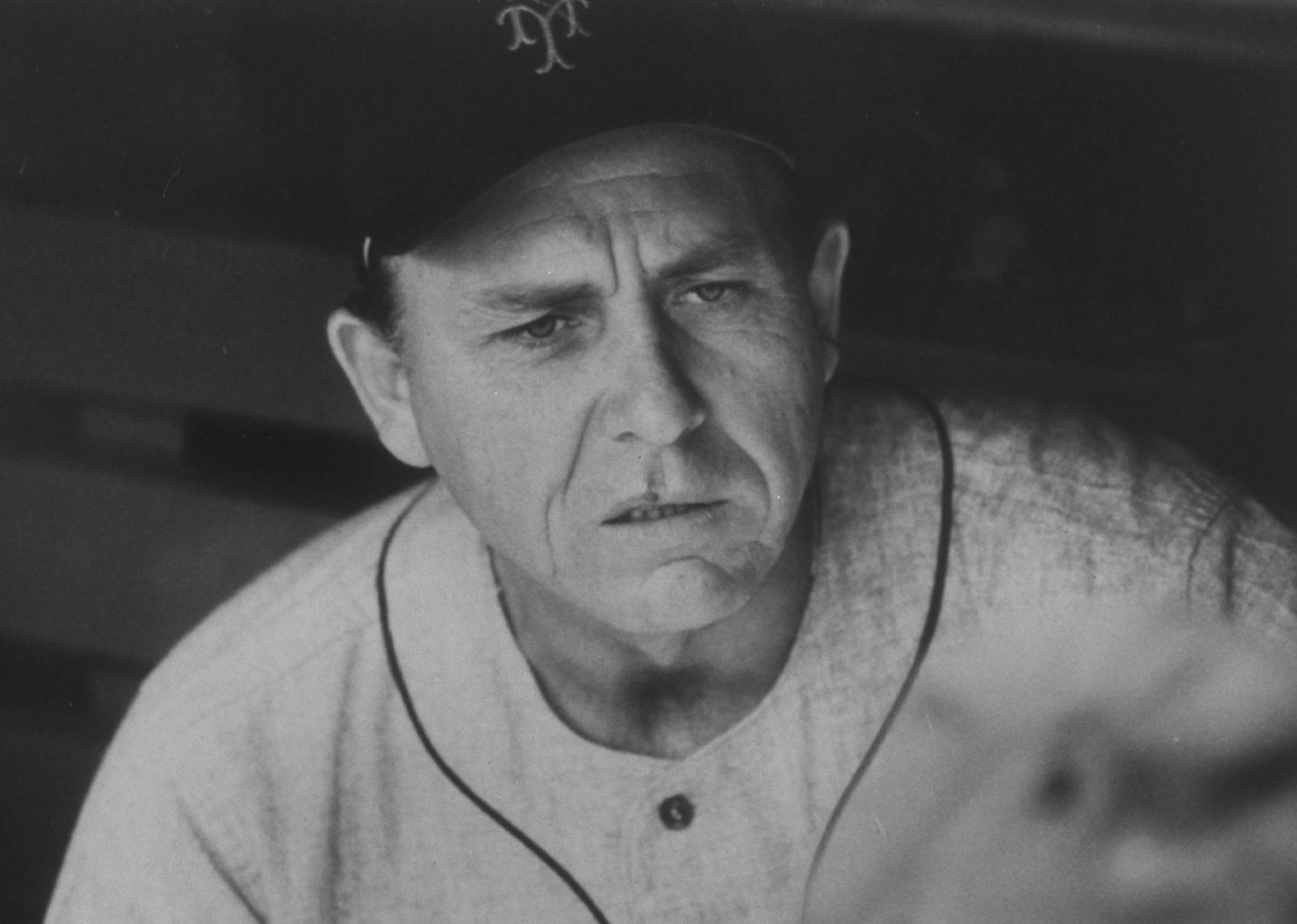 Days before the 1972 season began, Gil Hodges participated in a round of golf with several Mets assistant coaches.
Hodges had a heart attack in West Palm Beach, Fla., and died within 20 minutes of arrival, according to the New York Times. He was only 47 years old and two days shy of his birthday.
Hodges previously had a minor heart attack four years earlier.
The Mets immediately promoted Yankees legend Yogi Berra to the managerial role. Berra and the Mets dedicated the 1972 season to their fallen manager.
Hodges is eligible for the Hall of Fame later this year. A special committee will consider candidates from the "Golden Days" era, which took place from 1950-69.
Gil Hodges' death changed New York baseball forever
Gil Hodges' death had a lasting impact on New York baseball, starting with Yogi Berra's promotion.
Berra's time as Mets manager wasn't a complete disaster. Far from it, in fact, as the Mets had another miraculous comeback in 1973 and reached the World Series.
New York lost to Reggie Jackson and the Oakland Athletics, though. Berra went 292-296 in four seasons with the Mets and was fired midway through the 1975 season.
Still, the sight of Berra — a Yankee great — managing the Mets was a strange one. Berra rejoined the Yankees as an assistant coach under Billy Martin in 1976.
There are plenty of what-ifs involving both New York teams if Hodges hadn't died so early. Would the Mets have remained a contender beyond 1973 under Hodges?
At the same time, would the Yankees have hired Berra away? The Yankees fired Ralph Houk after the 1973 season and replaced him with Bill Virdon, who didn't fit in well with the team's young players.
Yankees owner George Steinbrenner fired Virdon midway through 1975 and replaced him with Martin. Steinbrenner openly spoke of wanting to restore the Yankees' tradition and Berra, had he been available, may have filled that hole before Martin.
Baseball fans didn't experience a Subway Series World Series until 2000. Perhaps in another world, Hodges' Mets and Berra's Yankees would have faced off in the World Series during the 1970s.
And, of course, the Yankees called Shea Stadium home in 1974 and 1975. That would have made for a fascinating Subway Series.