Glen 'Big Baby' Davis Could End Up in Jail if He Attends 1 More Celtics Playoff Game
Glen "Big Baby" Davis is one slip-up away from being sent to jail.
It's not abnormal for retired NBA players to support their former teams by showing up to watch playoff games from the stands. Glen "Big Baby" Davis, who played with the Boston Celtics for four seasons and was a part of the 2008 championship squad, did just that this week when he attended Game 4 of the Eastern Conference Finals between the Celtics and the Miami Heat.
Nothing wrong with that, right?
Well, not so fast.
Apparently, Davis violated his bail by attending the game in Boston. It isn't the first time he's done so, either. Davis' courtside cameo unfortunately went viral online, which caught the attention of a Manhattan federal judge. The next day, that same judge warned Davis that if he slips up one more time he'll be sent straight to jail.
He might want to watch the rest of the playoffs from his couch.
Glen "Big Baby" Davis violated his bail by attending a Celtics playoff game
In October of 2021, Davis and 17 other former NBA players were arrested and charged for attempting to defraud the NBA's Health and Welfare Benefit Plan out of nearly $4 million, according to NBC News.
Davis is currently out on a $200,000 bail package that restricts his travel to New York and California prior to trial. That's where we have a problem.
On Monday night, Davis was spotted sitting courtside for Game 4 of the ECF between the Celtics and Heat. He was even shown on the ABC broadcast during the game, so he wasn't exactly doing a good job of hiding his tracks.
Because the game was being played in Boston, Davis was clearly in violation of his bail. This isn't the first time, either. Davis attended a Celtics game against the Brooklyn Nets a few months ago and went viral for jawing with Kevin Durant.
In baseball terms, Davis is now down to his last strike.
Big Baby could end up in jail if he attends one more Celtics game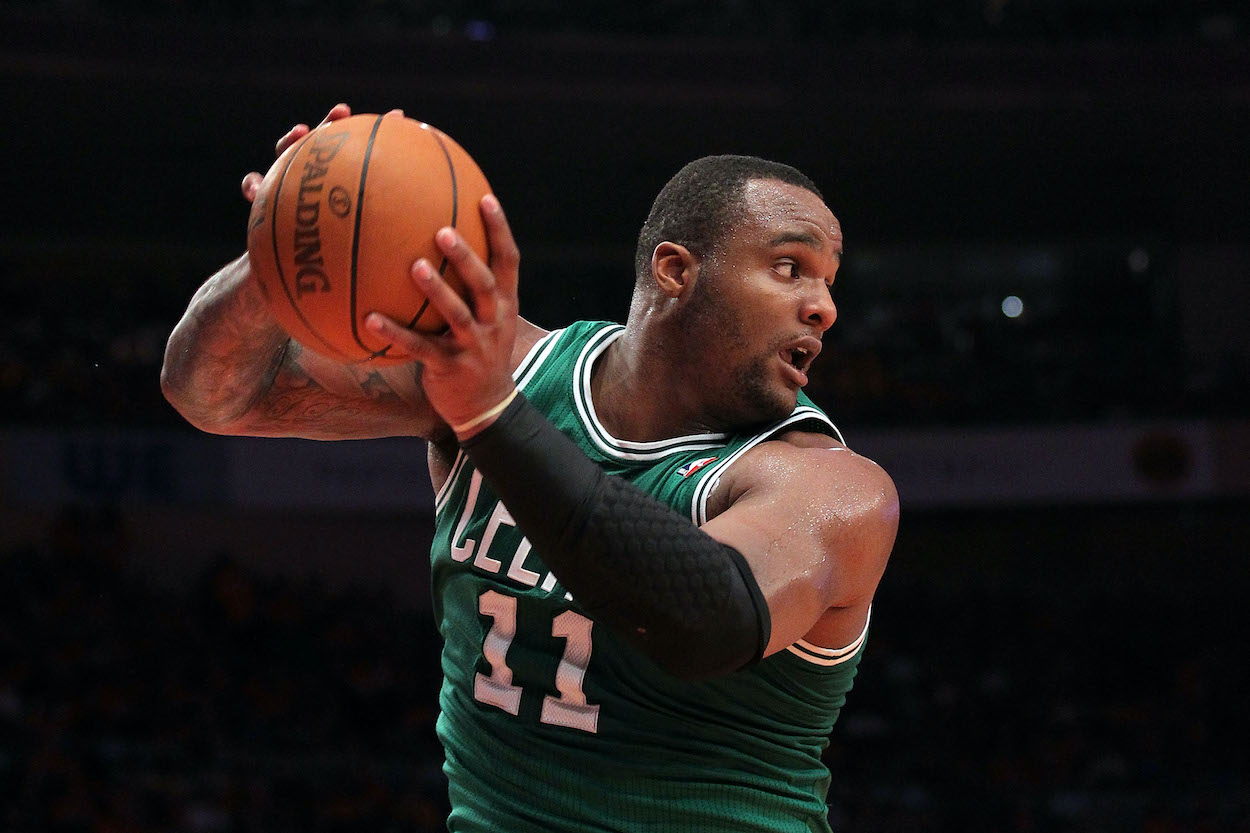 The news of Davis' public appearance in Boston Monday night didn't take long to reach the justice system. According to Law360, Davis was scolded by a Manhattan federal judge on Tuesday for continuing to violate his bail. The conversation ended with a final warning.
"You have fouled out, in basketball terms," U.S. district judge Valerie Caproni reportedly told Davis. "If there's another foul, you're going straight from here to the MDC [Manhattan Detention Complex] … You're going to get caught because you're all over social media, so you've got to comply with these rules."
It's one thing to support your former team during an NBA playoff run, but it's another to risk jail time to do so. If Davis was smart, he would stay away from TD Garden and root the Celtics on from home for the remainder of the postseason.
Like Sportscasting on Facebook. Follow us on Twitter @sportscasting19.