MLB: 6 Slowest Home Run Trots in Baseball History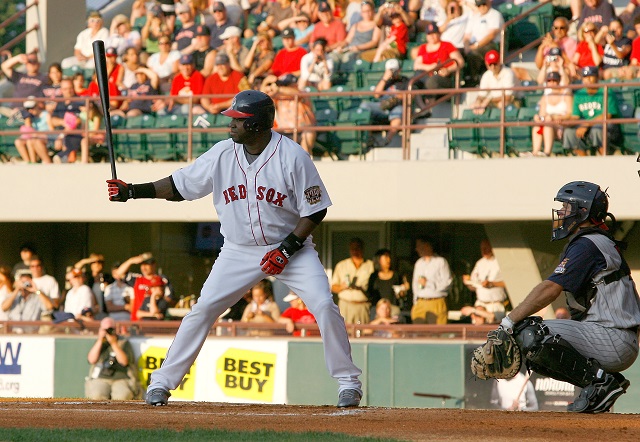 Pitchers don't like being shown up at home plate. Over the course of Major League Baseball history, batters would often find a pitch buzzing past their heads if a pitcher thought he took his time watching a home run leave the park. In other instances, a confrontation might erupt before the batter even makes it around the bases. The game's best hitters fail about 70 percent of the time, so pitchers certainly have a point.
Take the home run trot, for example. The sort of slow jog around the bases that used to clear benches barely gets a few bats of the eye in today's game. In the past, a leisurely home run trot similar to the one Philadelphia's Rhys Hoskins had against the Mets on April 24, 2019, would be an affront to the game. Instead, Hoskins' stroll hardly registered.
Judging by the Wezen-Ball Tater Trot Tracker — a brilliant service that times home run (or "tater") trot times —  it's getting worse. Here are the six slowest home run trots in recorded history, or what metric creator Larry Granillo describes as the "Tater Trot Tracker era."
6. Hanley Ramirez (30.3 seconds)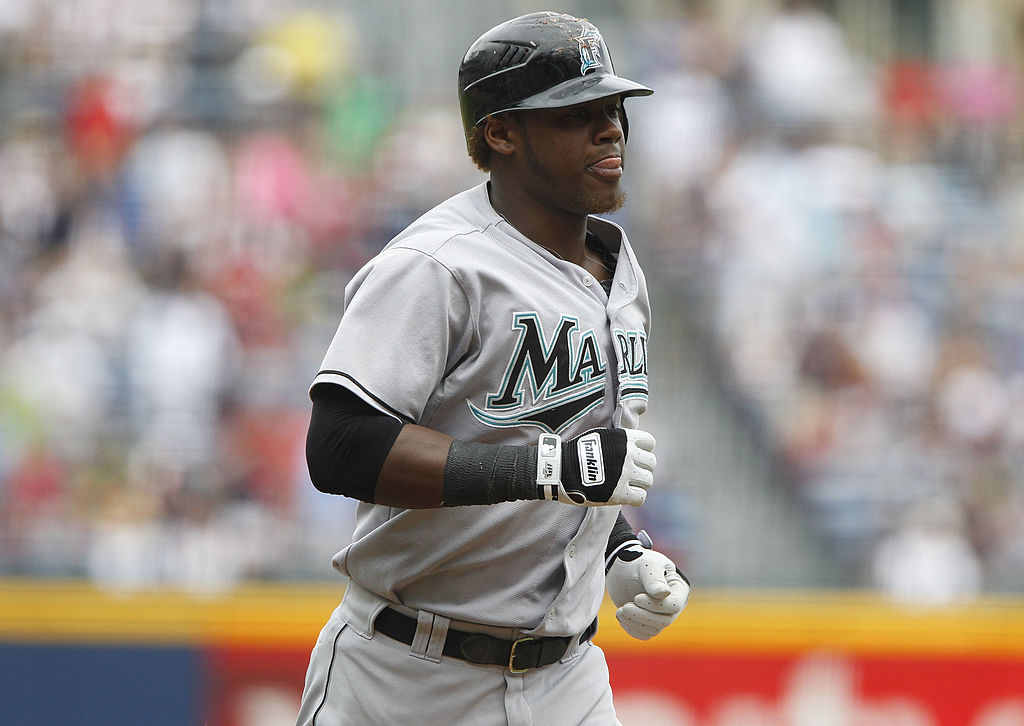 Hanley Ramirez always had a slow home run trot. | Mike Zarrilli/Getty Images
The date was July 1, 2012. At the plate was Hanley Ramirez, then a member of the Florida Marlins. Han-Ram connected on a curveball from Philly's Antonio Bastardo and sent it flying over the left-field fence. Ramirez's shot amounted to little more than insurance runs for the Marlins, but the extended home run trot was the second longest of 2012, according to Tater Trot Tracker.
Clocking in at 30.3 seconds, Ramirez puts on a textbook display of how to make a home run trot last long. He starts with a prolonged hold of the bat while watching the ball take flight before breaking into a very slow jog around the horn. To put himself in the running for the all-time record, Hanley actually stops jogging and walks the last few steps before touching home plate.
5. David Ortiz (30.59 seconds)
Pitchers are quite familiar with the home run protocol of David Ortiz. Known for both his extended watching of well-struck balls as well as general slowness in rounding the bases, Ortiz is a perennial leader on the Tater Trot Tracker board. Even for him, Ortiz's performance in 2013 was over-the-top: the Tater Trot Tracker clocked the Red Sox DH with seven of the year's 10 slowest trots.
This 30.59-second trot from May 25, 2010, put Ortiz in elite company. For starters, it was the first time a non-injured player had broken the mark of 30 seconds in the era of recorded times. It was also a Tater Trot record that held for nearly three full seasons. More on that later.
4. Miguel Cabrera (30.94 seconds)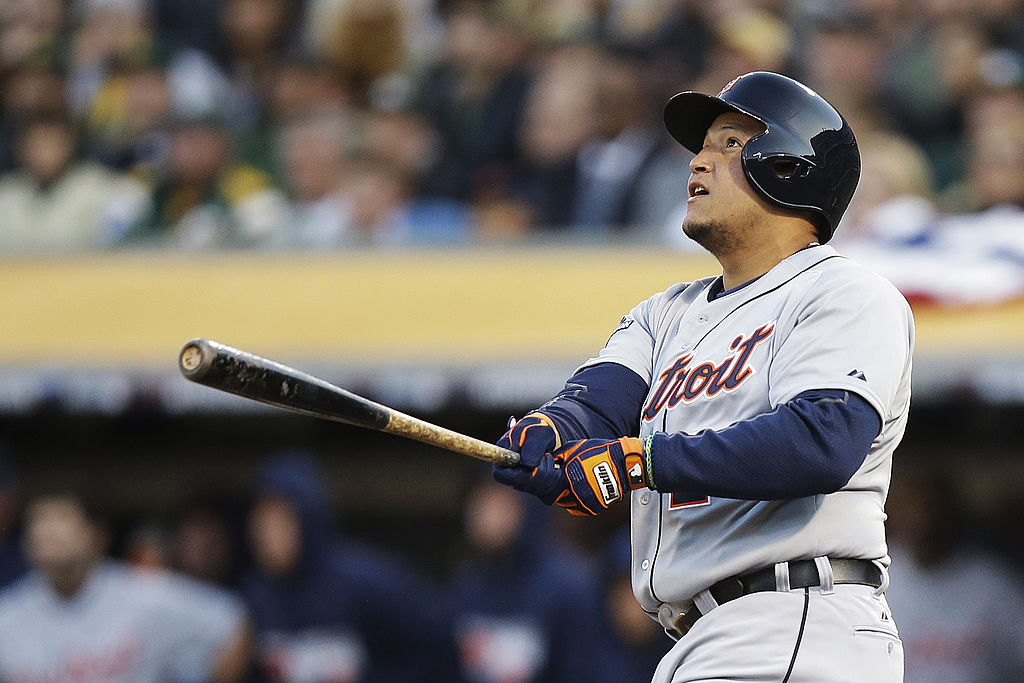 Miguel Cabrera is known for a slow home run trot. | Ezra Shaw/Getty Images
On the night of August 23, 2013, Tigers slugger Miguel Cabrera unloaded on a pitch from the Mets' Daisuke Matsuzaka at Citi Field. The path of the ball headed toward the left-field foul pole, causing Miggy to watch while he began his slow home run trot.
By the time it had ended, he had spent 30.94 seconds on the base paths for one of the longest trots in recorded history, though it was only second on the list of 2013?s most time-consuming trots. In defense of Cabrera's trot, the slugger was suffering from injuries that forced him to jog at a slow pace, even on balls in play. Cabrera doesn't top many MLB showboat lists. He doesn't have to — at his elite level, his gaudy stats speak for themselves.
3. Todd Helton (31.54 seconds)
The Colorado Rockies legend takes third place here, which marks Helton as the only U.S.-born player on the list. After driving a Matt Cain pitch toward the right-field foul pole on May 16, 2013, it took Helton 31.54 seconds to round the bases and cross home plate. Tate Trot Tracker celebrated the occasion by welcoming Helton to the 30-second club. 
In all fairness, the hit joined a few others on the list as a shot that could have gone foul. Helton was also slowed by nagging injuries that forced him to run at a snail's pace. Notably, he keeps his head down as a symbol of respect until he crosses home plate. Since he wasn't placed on the disabled list for an injury suffered during or after the home run swing, he's forced to land at third place for longest trot in the era of tracking.
2. Bobby Abreu (31.56 seconds)
On September 29, 2012, at Dodger Stadium, Bobby Abreu had a pitch buzz past him, nearly drilling the veteran hitter in what appeared to be his last hurrah in the Major Leagues. Abreu cracked a pitch later in an at-bat that headed toward the right-field foul pole. Was it the last home run Abreu would ever hit? Considering the fact he didn't play in 2013 and was cut by the Phillies in 2014 Spring Training, it may very well have been Abreu's last tater.
"Bobby's gonna enjoy the ride," Vin Scully noted sweetly as Abreu trotted around the bases. At a recorded time of 31.56 seconds, it represented a record that stood for the entire 2013 season among players not injured on the swing.
1. David Ortiz (32.94 seconds)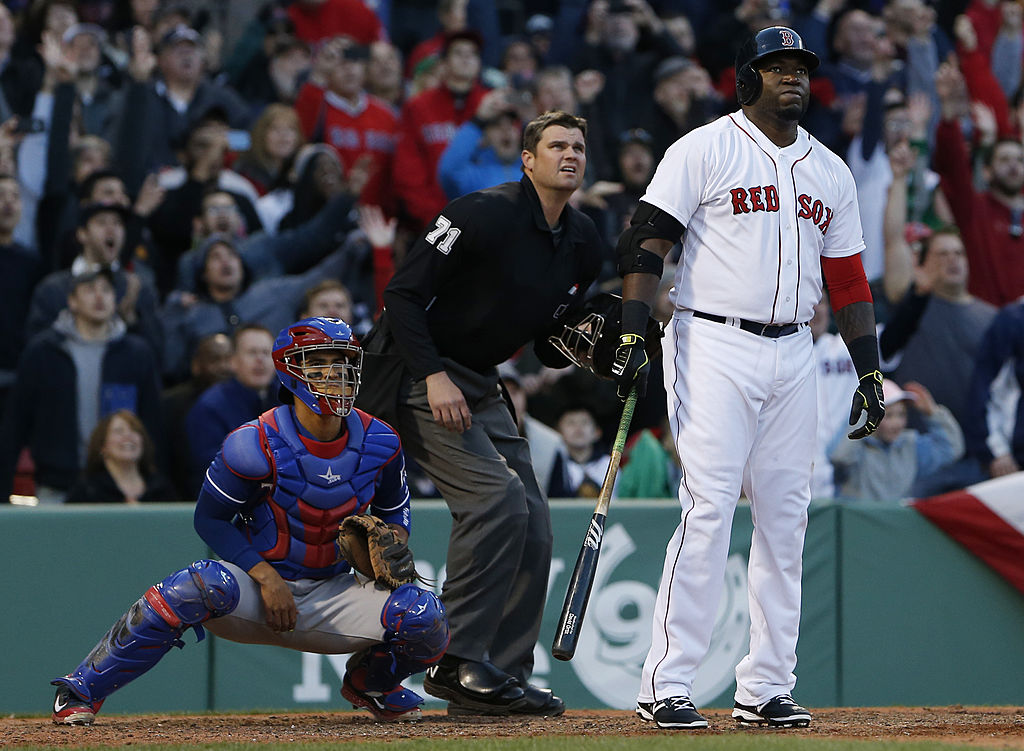 David Ortiz watches home run clear the fence, then he starts a slow home run trot. | Jessica Rinaldi for The Boston Globe via Getty Images
Then there was the home run trot slow enough that it seemed like it went 'round the world. Ortiz claimed the all-time Tater Trot record on April 9, 2014, with a shot that cleared Fenway's Pesky Pole for a go-ahead home run. When it was all said and done, Ortiz not only broke 32 seconds but came close to reaching the once-farcical mark of 33 seconds in setting this record.
It's unsurprising to find Ortiz claiming two of top six spots in the list of longest recorded home run trots. In 2013, he held seven of the top 10 spots, according to the Tater Trot Tracker. Pitchers certainly notice the designated hitter's snail pace around the bases. During the 2013 MLB playoffs, Rays ace David Price called out Ortiz for his slow trot following an ALDS home run: "[Ortiz] stares at it to see if it's fair or foul, I'm sure that's what he would say, but as soon as he hit it and I saw it I knew it was fair. Run."
Though Price was criticized by the media and later apologized for his comments, there were probably dozens of pitchers screaming "Amen!" from their respective locations around the world. In a game where Bob Gibson used to throw at batters for taking too big a swing, it seems pitchers have lost their right to remind hitters of the rules, let alone enforce them.
Who will be the first hitter to break 33 seconds on a home run trot? A betting man might wager it will happen in 2015.