NBA
All the Ways the Golden State Warriors Missed Kevin Durant in the NBA Finals
The end of the Golden State Warriors dynasty is here. After winning three championships in the last four seasons, they lost Game 6 of the 2019 NBA Finals to the Toronto Raptors by a score of 114-110. The end result wasn't surprising — Toronto was the better team throughout the series. The one key piece of the Warriors lineup that was not available for more than 12 minutes of the series was superstar small forward Kevin Durant.

Before playing in Game Five against Toronto, Durant had missed over a month of basketball action dealing with a calf injury. Let's look at all the ways the Warriors missed Durant in this NBA Finals matchup.

Late fourth-quarter buckets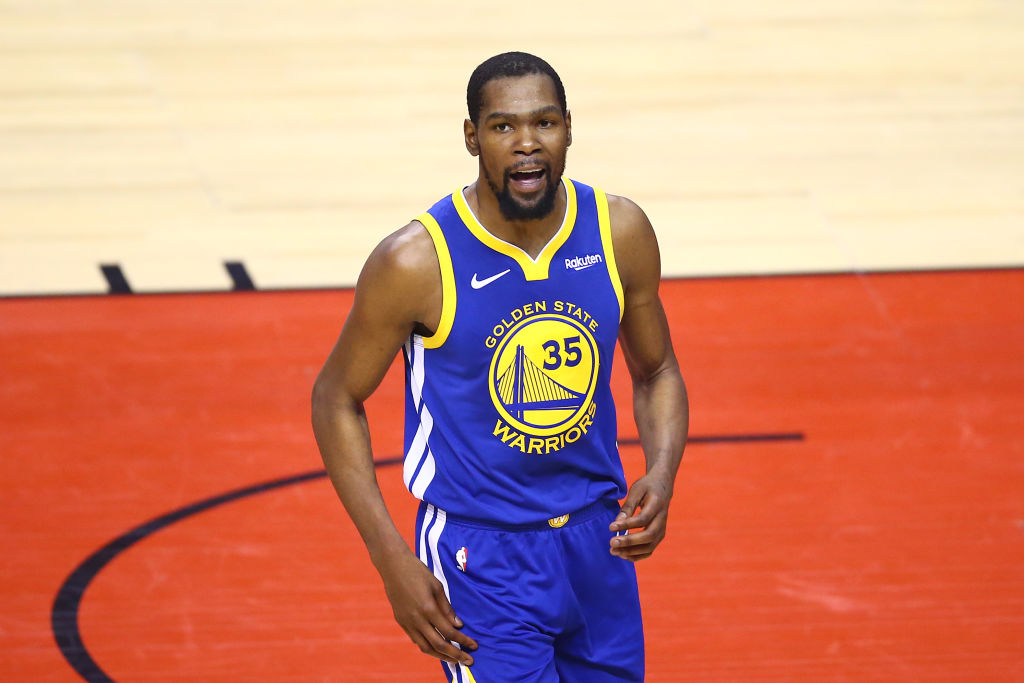 Before he went down with his calf injury, Durant looked well on his way to racking up his third straight NBA Finals MVP award at the start of the playoffs. Although the Warriors offense is predicated on screens and switches to get open for easy 3-point attempts, the offense changes in the fourth quarter when they need a bucket.

In those situations, the plan is to simply give Kevin Durant the ball and watch him perform his magic. Fans can say that the team has a better record without Durant in the lineup, but you can't take anyone seriously if they're trying to prove that point. If Golden State had Durant, he likely would have Kawhi Leonard matching up with him one-on-one. That, in turn, would open up more outside shots for Stephen Curry and Klay Thompson.

Length and the death lineup
Earlier this year we talked about the chink in the armor for the Warriors' famous death lineup. However, the lineup was still very effective when Durant played the center position. A seven footer that plays like a shooting guard causes matchup problems, and we don't think Toronto's Marc Gasol or Pascal Siakam would have been able to stay with Durant in one-on-one scenarios. That would have forced Toronto to either play with a small lineup or let Durant score 10 to 12 points at a time.

Durant's presence would have also helped on the defensive end. His length would have allowed Draymond Green to focus on slowing down Kawhi Leonard and give Klay Thompson the opportunity to shut down Kyle Lowry.

Easier shots for the splash brothers
It is without question that Curry and Thompson both had to work really hard to get their shots off this series. Without Durant being the focus of the defense, Toronto threw zone defenses at the Warriors sharpshooters, and both struggled at times to get things done.

As we mentioned above, having Kevin Durant on the floor would have completely changed Toronto's defensive approach. With him, Curry and Thompson likely would have had much more room to operate on the perimeter. At the very least, Toronto wouldn't have been able to effectively use zone defense to slow down the Warriors.

Someone to go toe to toe with Kawhi Leonard
The one glaring thing about the last two NBA Finals has been Kevin Durant's dominance over LeBron James. Durant routinely put up 30 and 10 against arguably the greatest player to ever play the game, and he cemented his status as the alpha dog in the league.

In Durant's absence, Kawhi Leonard entered the conversation as the best player in the NBA. It would have been great to see a matchup between two top-five players in the league in their prime, and we strongly believe Durant would have been able to slow Leonard's game down on both ends of the floor.

What's next for the Warriors?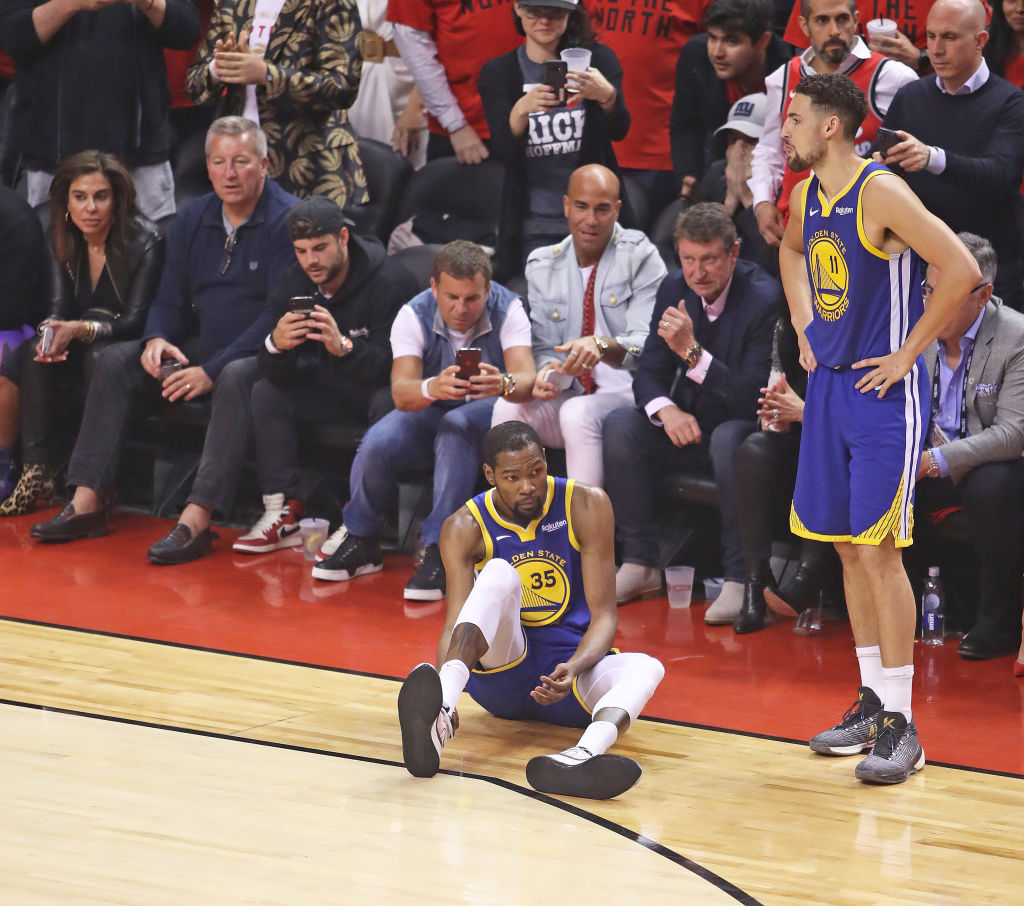 Durant's ruptured Achilles tendon will have sweeping changes across the entire NBA. While we have speculated that he may end up signing with a new team anyway, it is highly unlikely he will play at all next season. We feel he will pick up his player option and stay with the Warriors for $31.5 million in 2019-20 before targeting free agency in 2020.

Klay Thompson suffered a torn ACL in Game 6 of the finals, but if he rehabs the way NFL running back Adrian Peterson did, he could be back for a late playoff run next season.