Why the Golden State Warriors Are NBA Title Contenders in 2016–17
Making the argument that the Golden State Warriors are not title contenders would probably be much tougher than stating that they are. We're going to look at a few of the biggest 2016–17 contenders and break down their strengths, weaknesses, and what exactly makes them so dangerous this upcoming year.
The Warriors may have a massive amount of talent on their roster. However, as we've seen in previous years, big names don't necessarily equate to a championship at the end of the season. With Stephen Curry, Klay Thompson, and Draymond Green now paired with Kevin Durant, some NBA fans think they could actually win more than 73 games. Before we make that bold statement, let's instead discuss what makes the Golden State Warriors so dangerous and why they will be NBA title contenders next season.
Strengths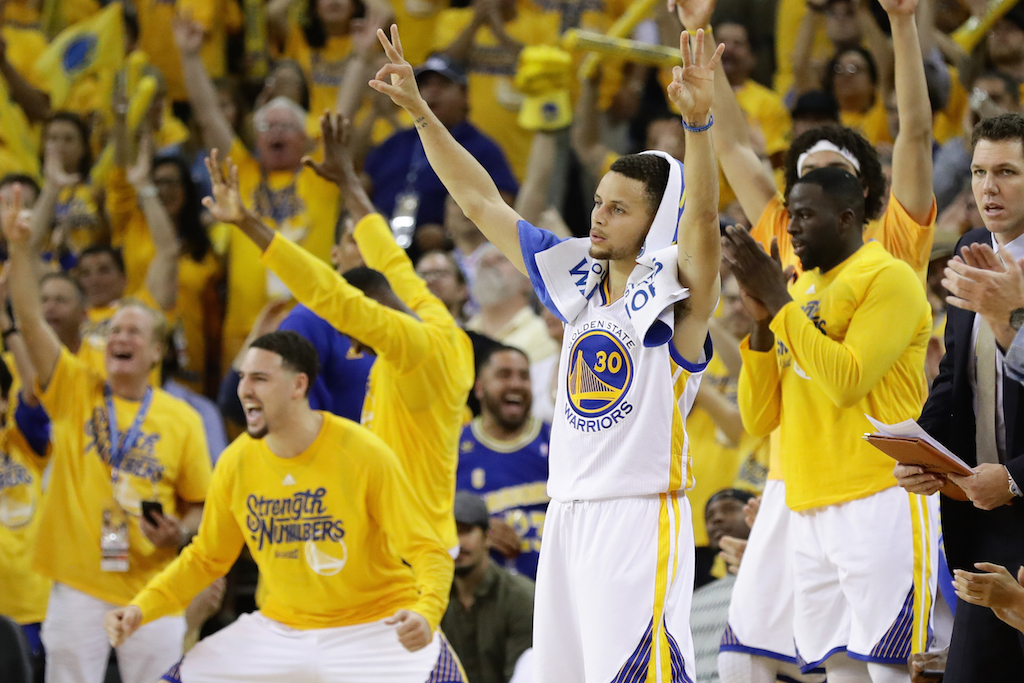 When you have the four-headed monster we mentioned (Curry, Thompson, Green, and Durant), it's obviously a huge strength. Simply put, the Warriors have the best starting five in the NBA. Whether it's Zaza Pachulia, David West, or someone completely random starting at center, it doesn't matter. This is the best offensive unit in the league. This alone should make them one of the most dangerous teams in the NBA next season. It obviously helps them become one of the odds-on favorites to win it all.
The fact is that Curry, Durant, Thompson, and even Green can stretch the floor and make life pretty miserable for opponents. Those four players are all capable of getting inside, though, making the Warriors incredibly well-rounded. A few other strengths: coaching and their ability to hit outside shots.
As for coaching, it's hard to argue that Steve Kerr hasn't already become one of the strongest coaches in the NBA. The players respect him, the fans love him, and most importantly, he gets the job done. Kerr will make sure his team is focused. If any NBA coach can manage enough shot for four stars on the same roster, it's Kerr.
Weaknesses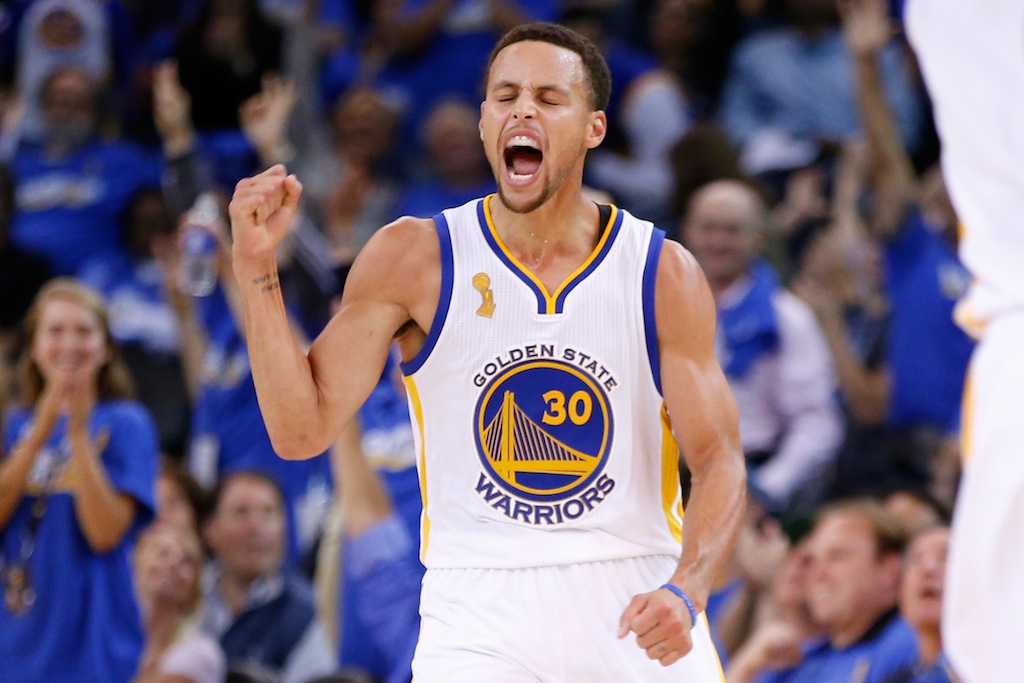 Oh yes, even the dreaded Golden State Warriors will have weaknesses in 2016–17. The thing is, those weaknesses are far outweighed by their strengths. Golden State has so many big names that we often overlook their big men (specifically Pachulia and West), who will be able to help offensively. However, neither are defensive juggernauts. To top it off, both of them are getting older (West, specifically, is almost 36 years old), and they won't be able to dominate the glass.
While both Durant and Green can rebound, they'll have trouble against teams with multiple bigs, such as the San Antonio Spurs, who have Pau Gasol and LaMarcus Aldridge. Not only will they struggle rebounding against those teams, but they'll struggle to defend opposing big men in general. On the Warriors' current roster, who will face off against Aldridge and Gasol when the team faces the Spurs?
The other big question mark: their lack of experience playing together. The good news for the Warriors is that they should be able to work this out before the halfway point of the season. But, when you have four players all vying for serious attempts, it will make things complicated, especially with two massive superstars who can shoot it from wherever, whenever, in Curry and Durant.
Consensus
It's nearly impossible to argue that the Warriors aren't a top contender in 2016–17, and we're not going to do it here. This team has an offense that will feature players who can score from pretty much anywhere on the court, making a double-team of either Curry or Durant tough on opponents.
Their offense is dangerous, they'll still be able to play some defense, and while they do have concerns about their inside game, they're still the favorites to represent the Western Conference in the Finals, and of course, win another championship.
Statistics courtesy of ESPN.com and Basketball-Reference.com.