Golden State Warriors Riding High Atop NBA Power Rankings After 5 Weeks
With the Golden State Warriors leading the way, the top four in the NBA Power Rankings remained unchanged after Week 5. That's despite introducing some new data points since they've played enough basketball to get a feel for valuing the wins (or win, in the case of the Houston Rockets) accumulated thus far. The one new member of the top five is the hottest team in the NBA, so a shoutout to the Phoenix Suns, as well as a reminder that writing teams off after four games is ill-advised.
As mentioned previously, these rankings are data-based. It relies on studying what teams are doing, how they're doing it, and balancing expectations and brand names with results. This week, we've incorporated a winning factor into the equation. With more than a month of the NBA schedule gone, we can better gauge the value of a win based on the opponent. Yes, beating the Warriors means more than topping the Rockets; the formula indicates by how much.
Playing for ping-pong balls in the NBA Draft Lottery
30. Houston Rockets (1–15, 27th last week)
29. Detroit Pistons (4–11, 29th)
28. Oklahoma City Thunder (6–10, 26th)
27. Orlando Magic (4–13, 30th)
26. Los Angeles Lakers (8-9, 25th)
Say hello to the Lakers, who can't defend, finish defensive possessions on the rare occasions they do get a stop, and foul far too often. Their talent level should have them much higher; the results say differently. This team profiles as one that should have two fewer victories than it has. As for the rest of the crowd, there are few surprises. The Thunder continue to surprise some people, but they have zero wins over quality opposition.
Looking for lottery luck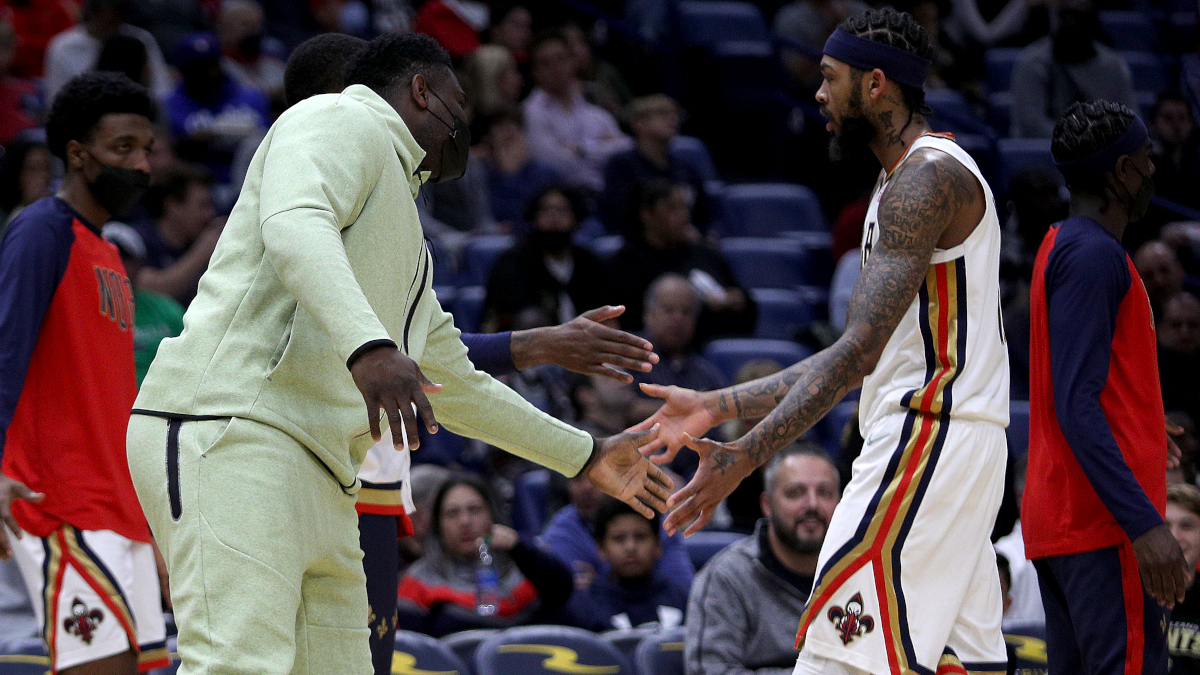 25. New Orleans Pelicans (3­–15, 28th last week)
24. San Antonio Spurs (4–11, 18th)
23. Sacramento Kings (6–11, 21st)
22. Dallas Mavericks (9–6, 17th)
21. Milwaukee Bucks (9–8, 20th)
Talk about an extraordinarily odd group. The defending champions in Milwaukee, as well as the Mavericks, look like misfits here. Even with Giannis Antetokounmpo Giannis-ing (a new verb!), the Bucks are not a good rebounding team at either end. They also don't force many turnovers. Except for taking care of the ball, there is nothing to indicate Dallas is a good team. Poor shooting and allowing good shooting is not a sustainable winning trend.
Livin' on a play-in
20. Minnesota Timberwolves (7–9, 24th last week)
19. Memphis Grizzlies (8–8, 23rd)
18. Atlanta Hawks (8–9, 22nd)
17. Cleveland Cavaliers (9-8, 14th)
16. Charlotte Hornets (10–8, 19th)
The Cavaliers took a couple of brutal injury blows. Rookie of the Year contender Evan Mobley is out at least two weeks with a sprained elbow, and Collin Sexton is done for the season with a torn meniscus. It's not a surprise they've dropped three straight with that happening. The Hawks have won four in a row and might be figuring out some things. Memphis is the roller-coaster of the NBA, with huge upswings and gigantic downturns. When someone figures out the Timberwolves, let us know. Thanks.
Bottom of the NBA playoff bracket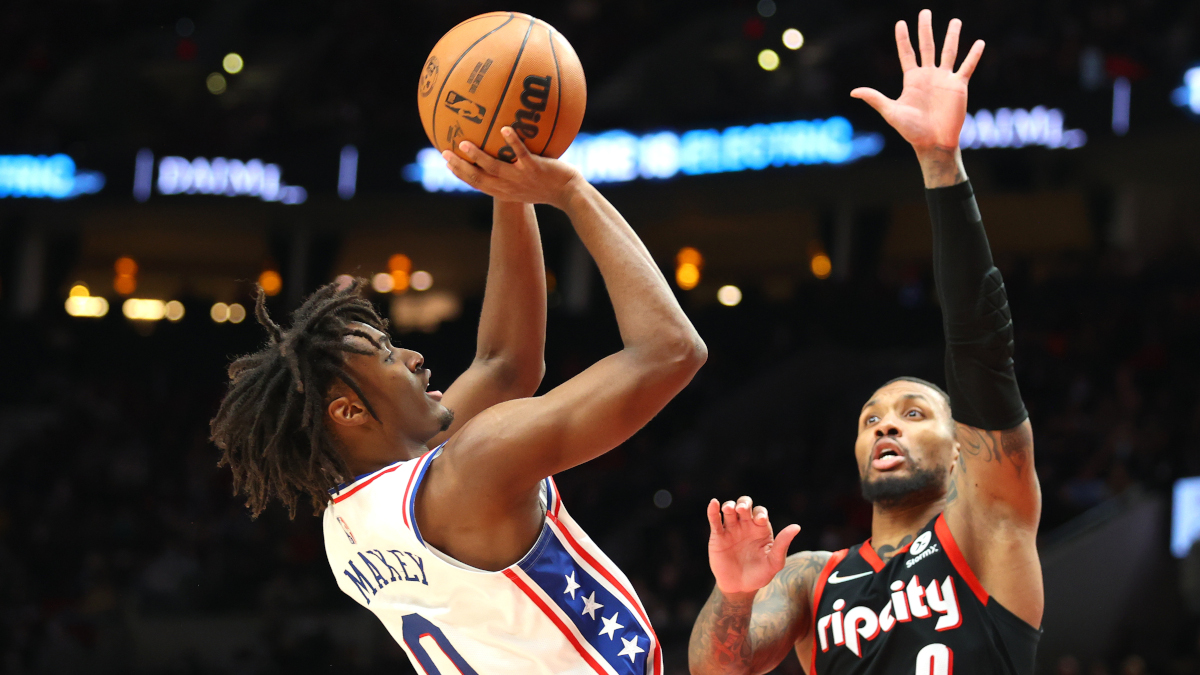 15. Philadelphia 76ers (9-8, 10th last week)
14. Brooklyn Nets (12-5, 12th)
13. Toronto Raptors (8-9, 15th)
12. New York Knicks (9-7, 11th)
11. Washington Wizards (11–5, 6th)
The further into the season we get, the more the Wizards' top-level defense seems real. But turnovers and the last of creating them is problematic. Otherwise, say hello to most of the Atlantic Division (not that divisions mean a lot anymore). The 76ers salvaged a win at Denver but have otherwise cratered without Joel Embiid. Hardly a surprise but still a harsh reality for Philadelphia. Brooklyn has the best record in the Eastern Conference. But the Nets have rarely looked great doing it.
Sneaky NBA title contenders
10. Boston Celtics (9-8, 13th last week)
9. Indiana Pacers (7-11, 16th)
8. Denver Nuggets (9–7, 9th)
7. Los Angeles Clippers (9–7, 5th)
6. Portland Trail Blazers (9–8, 7th)
The metrics continue to love Portland. It's the rebounding, folks. No one does a better job of finishing stops than the Trail Blazers. The Pacers? They have some good wins, shoot well, defend well, and consistently get on the offensive glass. If Indiana figures how to turn all of that into actual victories against teams they should beat? It could surprise some folks. Jayson Tatum is warming up. Good news for the Celtics, not so much for their opponents.
5. Phoenix Suns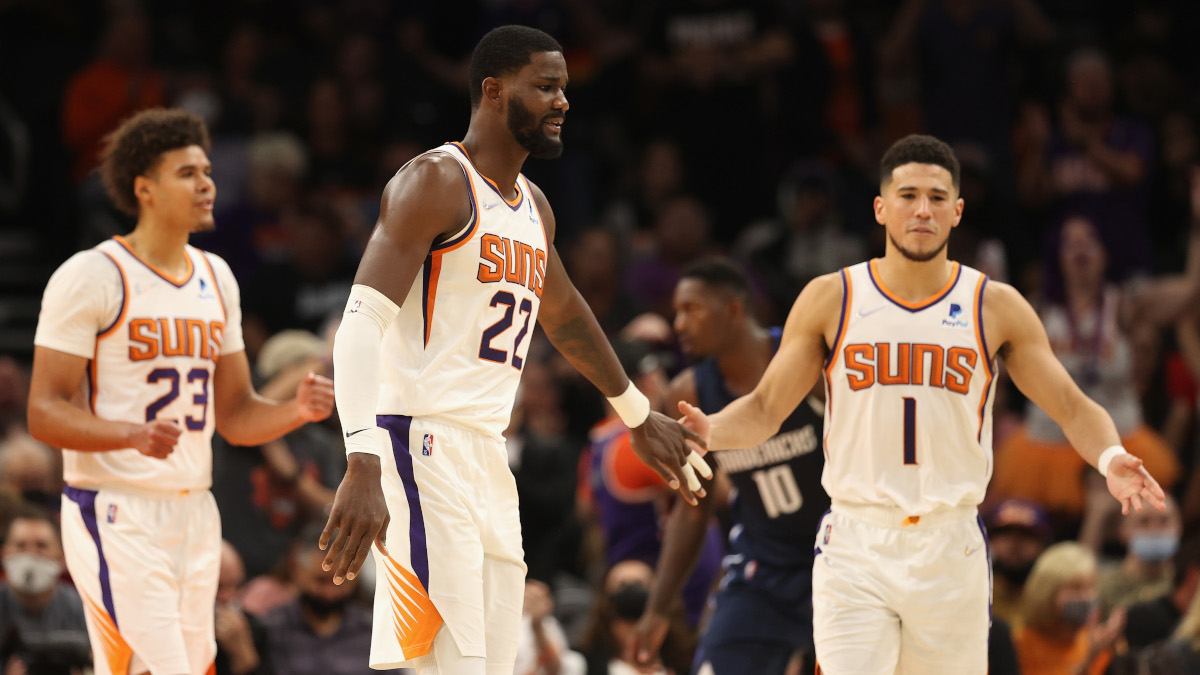 12-3, 8th last week
After a 1–3 start, many derided the Suns' NBA Finals appearance last season as a mirage. Eleven straight wins later, the reality is that Phoenix is still good. The winning streak happened despite Deandre Ayton missing six games, but JaFrank KaminGee performed well in his absence. For the record, Mikal Bridges was worth the extension, averaging 14.1 points on 55.1% shooting overall while canning a nifty 42.4% from deep.
4. Chicago Bulls
11-5, 4th last week
Were there questions about the DeMar DeRozan addition? Lots of them. But the Bulls force a ton of turnovers, are in the top 10 in both offensive and defensive rating, and if they can eliminate some silly fouls, they'd be even better than they already are. Their depth is getting a test with Patrick Williams already gone for the year and Nikola Vučević going through COVID-19 protocols. Oh, Zach LaVine is an All-Star again. Book the trip now.
3. Miami Heat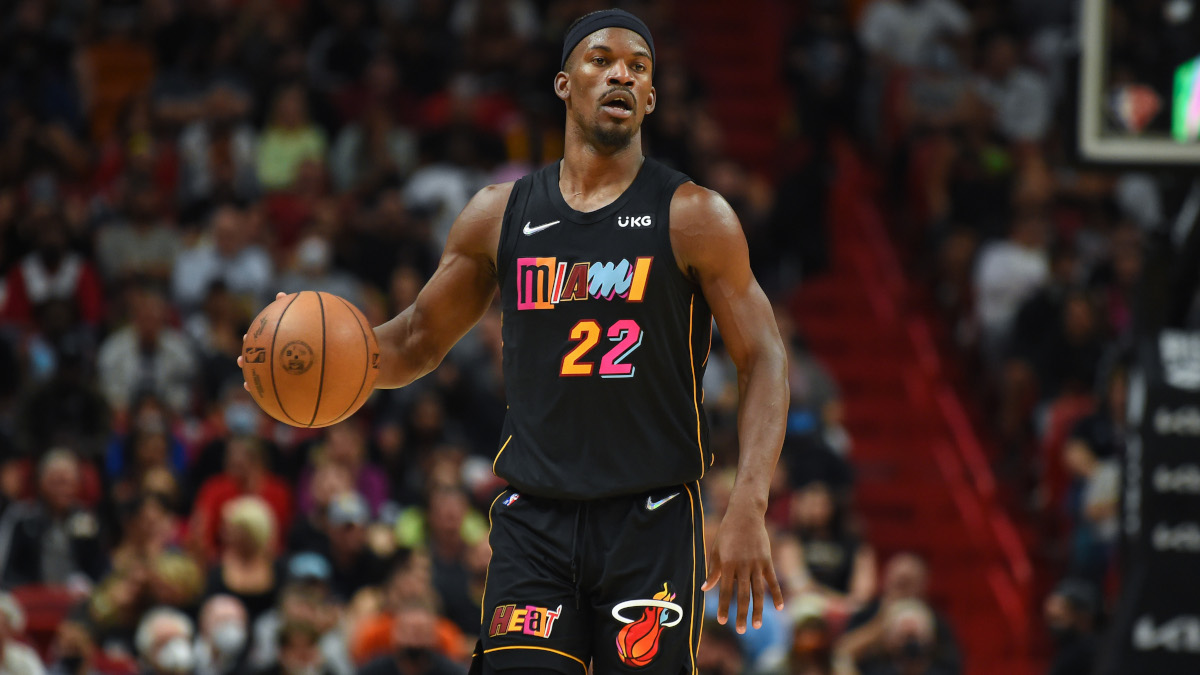 11-6, 3rd last week
The Heat have been a little up and down. They're 4–4 in their last eight games, with a three-game losing streak and a four-game winning string included. Tyler Herro is a strong Sixth Man of the Year contender in the early going. If any one of Duncan Robinson, Jimmy Butler, or Kyle Lowry starts hitting 3s with consistency, this team is primed to erupt. Put your money on Robinson as the guy.
2. Utah Jazz
11-5, 2nd last week
The regular-season Utah team is excellent. We saw that last season and again in the early going of 2021–22. Unfortunately for the Jazz, there will be a great deal of skepticism about them until they can put together a playoff run. The sting of losing to the Kawhi Leonard-less Clippers last season is still tempering the national view of the team.
1. Golden State Warriors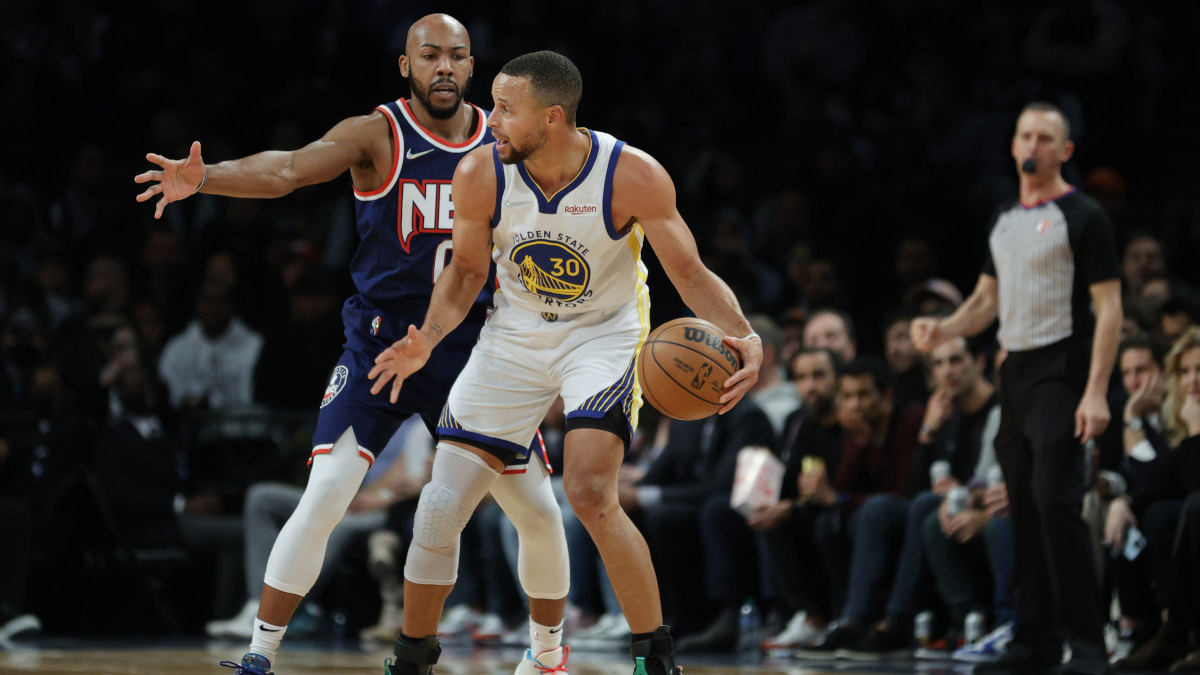 14–2, 1st last week
A week ago, Charlotte ended the Warriors' seven-game losing streak. They finished the road trip with three straight wins, including blowing out Brooklyn and surviving Detroit without Stephen Curry, Andre Iguodala, and Otto Porter. Throw in some good Klay Thompson news (he's cleared for full-contact 5-on-5 and should be back before Christmas, per The Athletic), and the NBA has reason to be fearful of Golden State's return to elite status.
It's still a long way to April 10, and lots can happen along the way. But the Warriors and Jazz have set themselves apart from the rest of the NBA. Said rest of the league might need some luck to break into that tier.
Statistics courtesy of Basketball Reference and Cleaning the Glass.