The Golden State Warriors Keep Getting Unexpected Contributions From the 'Young Glove:' 'I'm So Proud of What He's Doing'
Whereas Gary Payton had a more conventional route to the NBA, Gary Payton II's path has been anything but. Still, the "Young Glove" is bursting onto the scene as a key reserve for the Golden State Warriors.
Payton went undrafted after coming out of Oregon State in 2016. Despite following in the footsteps of his more famous father as a relentless on-ball defender, Payton struggled to stick in the NBA. However, his early contributions to the Dubs make him a significant asset for Golden State as it continues to await Klay Thompson's return.
The Warriors signed Gary Payton II to fill their final roster spot
Gary Payton II very nearly entered the 2021-22 NBA season without a job.
The Warriors waived Payton at the end of the preseason, only to announce they signed him to a contract to fill their 15th and final roster spot. It must have come as a big sigh of relief to Payton.
The 28-year-old bounced around the NBA quite a bit in the past several years, playing with five separate franchises and spending most of his time in the G League. His longest run came during the 2019-20 campaign, when he played 29 games with the Washington Wizards. Payton suited up for the Warriors in 10 games last season, but he averaged just 4.0 minutes.
Payton's role with this Warriors team appeared every bit as complicated even after getting the last roster spot. But his defensive playmaking and surprising off-ball skills are making him an invaluable reserve for the Dubs.
Payton galvanizes the Dubs and earns props from his Hall of Fame father
The plus-minus numbers show the kind of impact Gary Payton II has on this Warriors team.
Golden State outscored its last three opponents by 68 points with Payton on the floor, which is the highest plus-minus of any Warriors player during that span. He averaged 13.7 points, 4.7 rebounds, 2.7 assists, and 2.7 steals in the last three games despite playing just over 18 minutes per contest. Those numbers equate to about 27.4 points, 9.4 rebounds, 5.4 assists, and 5.4 steals per 36 minutes. Pretty astonishing, right?
It's remarkable to see Payton balling out for the team currently in possession of the NBA's best record. His dad told NBC Sports Bay Area that he is proud to see his son's journey lead to this point.
"I'm so proud of what he's doing. "It's been six years."

–Gary Payton Sr., via NBC Sports Bay Area
The original "Glove" added that he felt his son needed the right opportunity to excel. Payton II appears to have found it in Golden State.
The Seattle native's strengths perfectly suit the Warriors. He hounds the ball and uses his length to make plays in the passing lanes. Though Payton isn't much of a shooter or creator offensively, he moves well off the ball and can act as a baseline cutter or an outlet man in transition. He's even surprised his own teammates with sneaky athleticism.
Payton's tremendous run is vital for the Dubs, who are likely to rely on him even more with rookies Moses Moody and Jonathan Kuminga being sent to the G League for seasoning.
The question could eventually become how the Warriors will keep Payton involved once Thompson returns from injury.
Will Payton still get minutes once Klay Thompson returns to the rotation?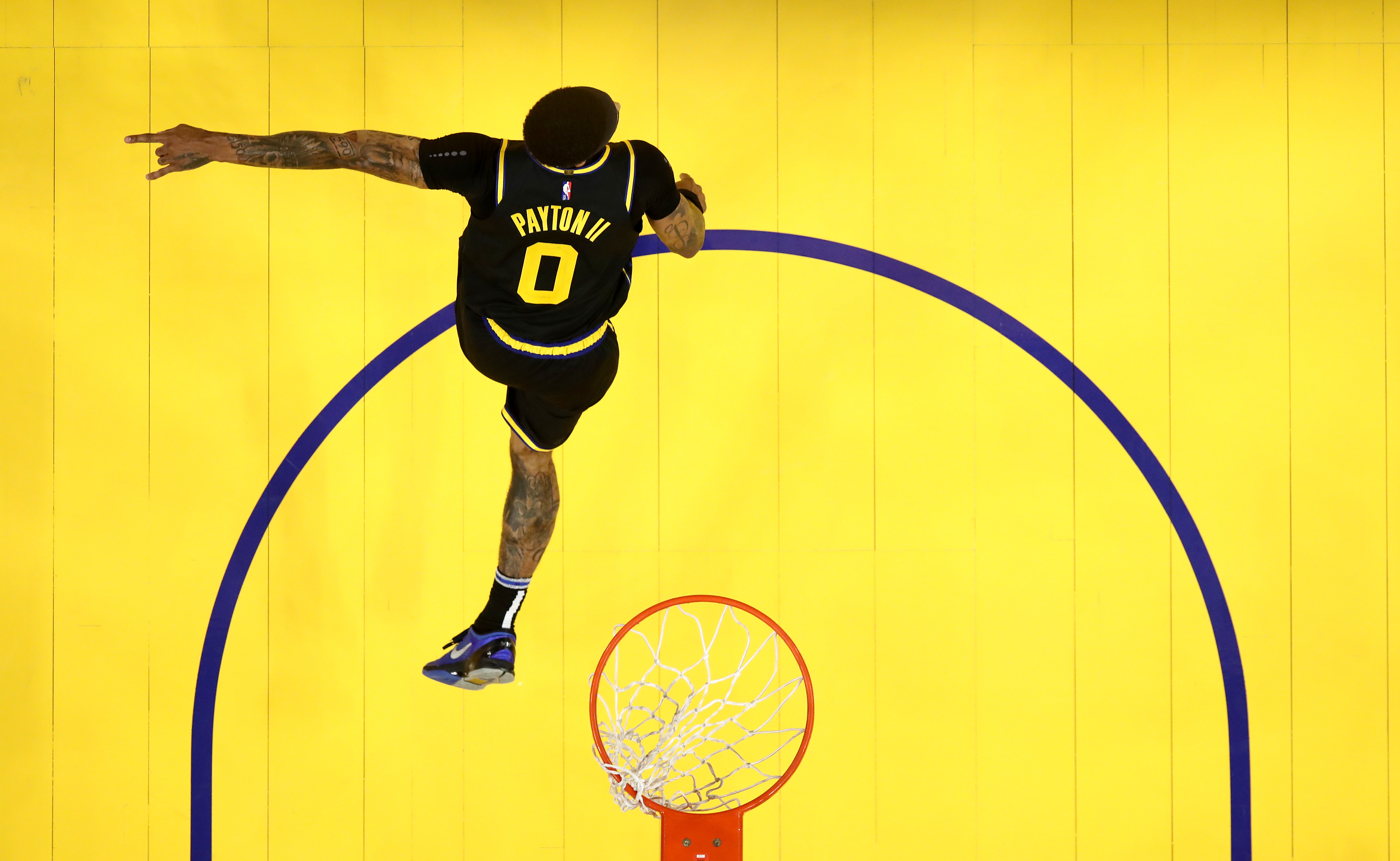 For now, GP2 is thriving. However, it remains to be seen what his role might be when Klay Thompson returns.
Firstly, Thompson's eventual return takes up a roster spot. The same can be said of second-year big man James Wiseman whenever he gets back on the floor. Additionally, the Dubs have a bit of a crowded backcourt.
Jordan Poole and Damion Lee are getting significant minutes in Thompson's absence. Both should continue to see time when Thompson returns. Where does that leave Payton?
The good news for Payton is that his ability to defend either guard spot might allow the Dubs to play smaller and give Klay some run at the 3-spot. That points to a spot in the rotation, which might be necessary given Payton's defensive acumen.
If anything, these will be good problems for head coach Steve Kerr. In the meantime, Payton is a crucial contributor for a surging Warriors club.
Stats courtesy of Basketball Reference.
RELATED: Michael Jordan Secretly Practiced With the Warriors Before Returning to the Bulls in 1995: 'Once Michael Got Warmed Up, You Could Tell His Objective Was to Basically Kick Spree and Tim's Behind'