UFC Fighters, Staff, and Journalists Couldn't Help But Love Fight Island
To restart during the coronavirus pandemic, the UFC created Fight Island, a private island where the organization hosted a few events. Fight Island is on Yas Island, a private island in Abu Dhabi. Since this city is one of the wealthiest places in the world, it had plenty of amenities for those visiting. The UFC fighters, staff, and media reportedly loved it. Here are the details.
The bubble on Fight Island 
The UAE is playing it safe when it comes to Fight Island. While it's allowed the UFC to host events there, it's also helped the UFC create a bubble, according to Insider. This is meant to protect UAE citizens, but also the UFC's staff and fighters from COVID-19. 
As the MLB realized recently, athletes, like regular people, get bored in quarantine. In the case of MLB, some athletes decided to go party. They, unfortunately, got the virus, but Fight Island solves this problem. On Fight Island, not only are strict safety measures in place to ensure nobody has the virus. But there are also a lot of fun things to do.
The many things to do on Fight Island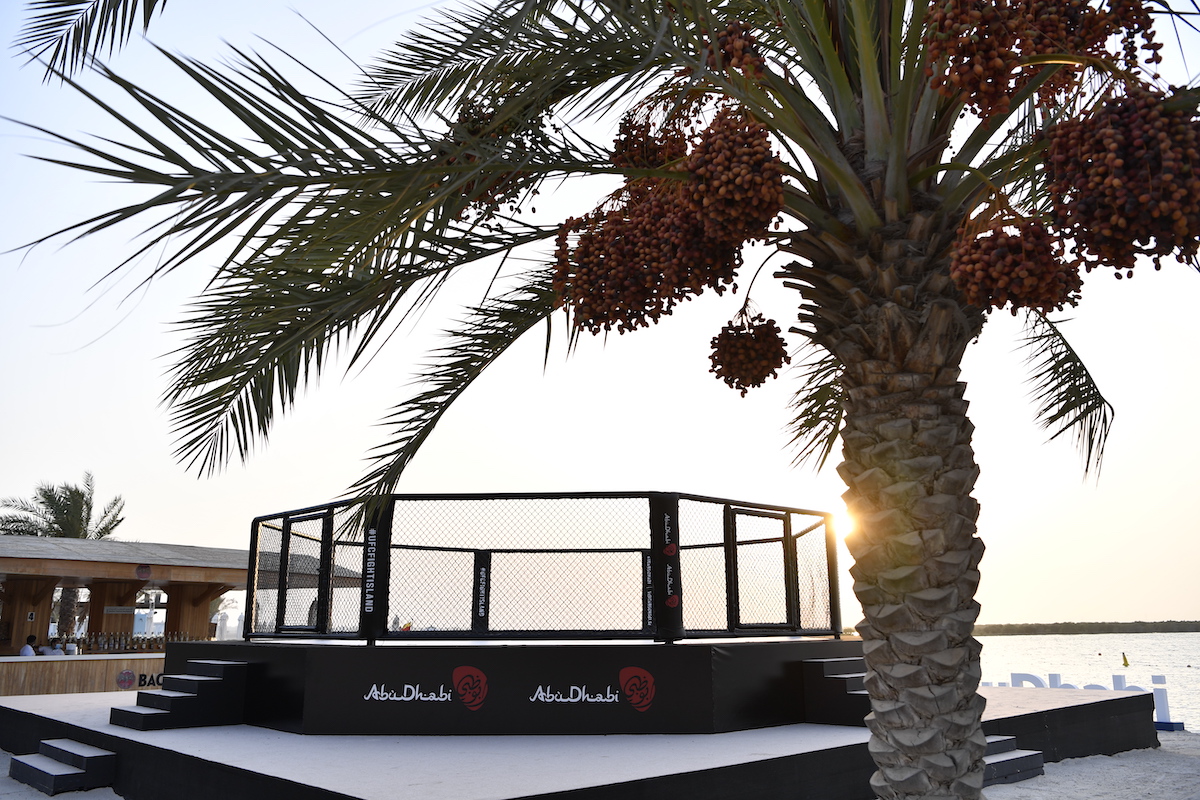 Even before the pandemic, the UAE has tried to make itself a tourism hub. As a result, Fight Island has many amenities that will entertain visitors during their stay. Insider wrote that it gets extremely hot on Fight Island. The temperature reportedly hovered in the 115-degrees range. But, as it's an island, visitors could access plenty of beaches. 
Of course, if the heat became too much, then there are also several luxury hotels on Fight Island. Many are five-star resorts. So, fighters and staff have plenty of space to rest and relax. While this sounds like a normal vacation for many people, Fight Island has far more to offer than just that. 
Insider wrote that there's also a $1.3 billion racetrack nearby that's usually used by Formula 1. Insider reports that many guests chose to go on the track to do joyrides at night. Of course, golf is a popular pastime for many on Fight Island. There's plenty of golfing to do when the racing and food aren't enough. 
Social distancing on Fight Island
Furthermore, since Fight Island is a bubble where pretty much every visitor is routinely tested, social distancing isn't common. For a "normal" UFC event, everybody, including fighters, staff, and journalists, stays in nearby hotels. Since Fight Island is a bubble, everyone on the island is residing closer to each other. 
Like Insider reported, one journalist said, "We're living on top of each other, bump into one another at breakfast, and top up our sun tans on nearby recliners at the pool or at the beach."
What's also unusual about Fight Island is that many of the people behind the scenes, like UFC President Dana White, relocated to Fight Island for the better part of a month, since the UFC was going to host four events there back-to-back.
This built up momentum to the events. As a result, and probably due to the island idea's novelty, the Fight Island events were a huge triumph. White told Insider, "It was a very successful event. This thing killed it across the board. It was awesome." So, in all likelihood, the UFC will return to Fight Island soon enough.