Golfer Angel Cabrera Has Fallen a Long Way From His Masters Victory
Former Masters champion Angel Cabrera has been arrested by Brazilian authorities for crimes dating back to 2016. Cabrera now faces extradition to his homeland of Argentina to stand trial for assault, theft, and intimidation, among other offenses. It's the culmination of a long fall from grace for Argentina's most successful golfer.
How did Angel Cabrera get here?
According to police, Cabrera was arrested in an upper-class part of Rio De Janeiro. Initially, Brazilian authorities did not explicitly identify the arrested man. However, two anonymous police officers confirmed that the person was Cabrera. According to the Associated Press, INTERPOL placed a "red notice" on Cabrera, which is roughly the equivalent of an international arrest warrant.
Two former partners have filed charges against Cabrera. One, Cecilia Torres, has claimed that he punched her and attempted to run her over with his car back in 2016. Another former partner, Silva Rivadero, filed two charges against Cabrera earlier this month.
Cabrera will most likely stay in captivity in Brazil until his extradition to his homeland of Argentina, where he will stand trial for assault, theft, and illegal intimidation.
Who even is Angel Cabrera?
Angel Cabrera is one of the most accomplished golfers from the Latin America region, and perhaps the most accomplished from Argentina. Throughout his career, he has won three PGA Tour events and five European Tour events. He has stood as high as ninth-best in the world golf rankings, with that personal best coming in 2005.
In 2007, 18 years after turning professional, he finally captured his first major win at the U.S. Open. That year at Oakmont, he held off Jim Furyk and Tiger Woods by one stroke. This made him the first Argentine golfer to win a major in 40 years, and the first golfer from South America ever to win the U.S. Open.
Two years later, he cemented his place in history by winning the Masters in a three-way playoff. His victory over Chad Campbell and Kenny Perry was especially remarkable, as he came into the tournament the 69th-ranked golfer in the world. He came close to taking a second green jacket in 2013, but lost a sudden-death playoff to Adam Scott.
Most recently, Cabrera has appeared on the senior golf circuit. He did not take part in the rescheduled 2020 Masters.
Cabrera is not alone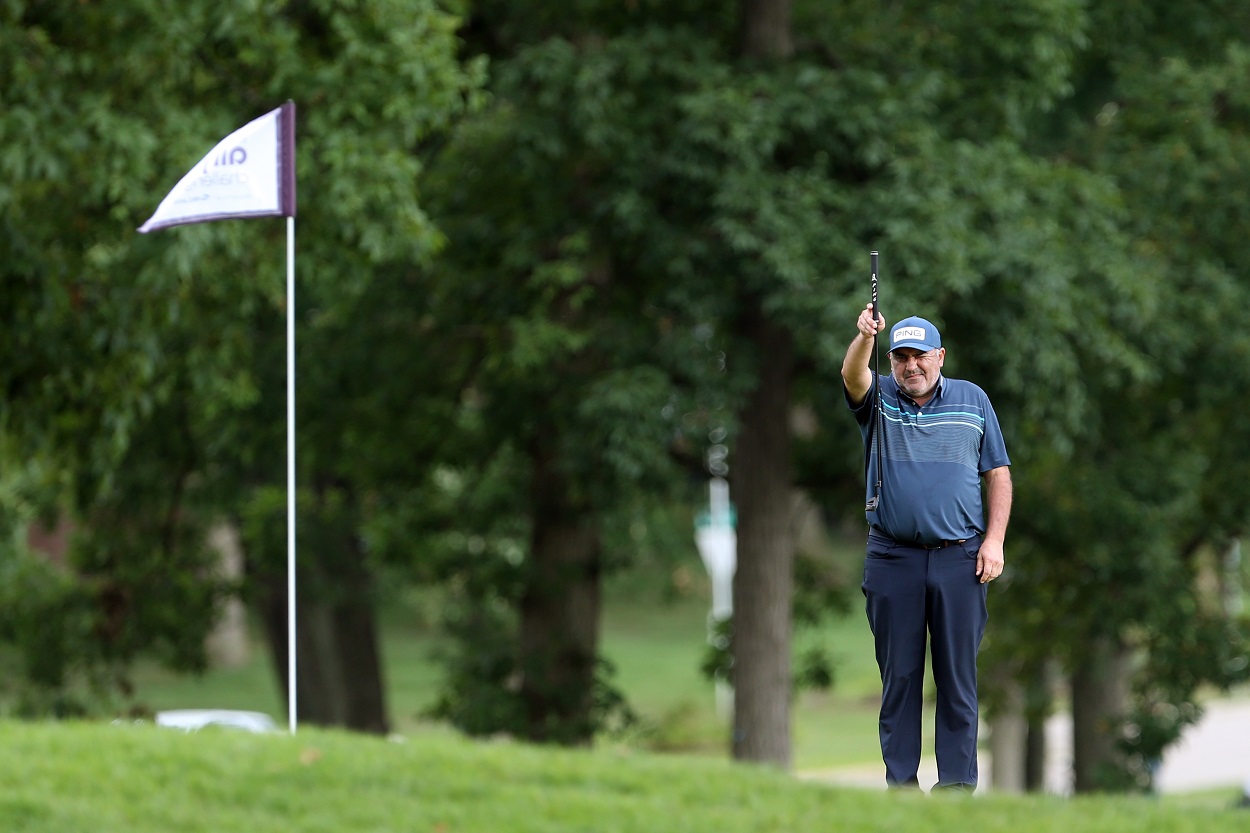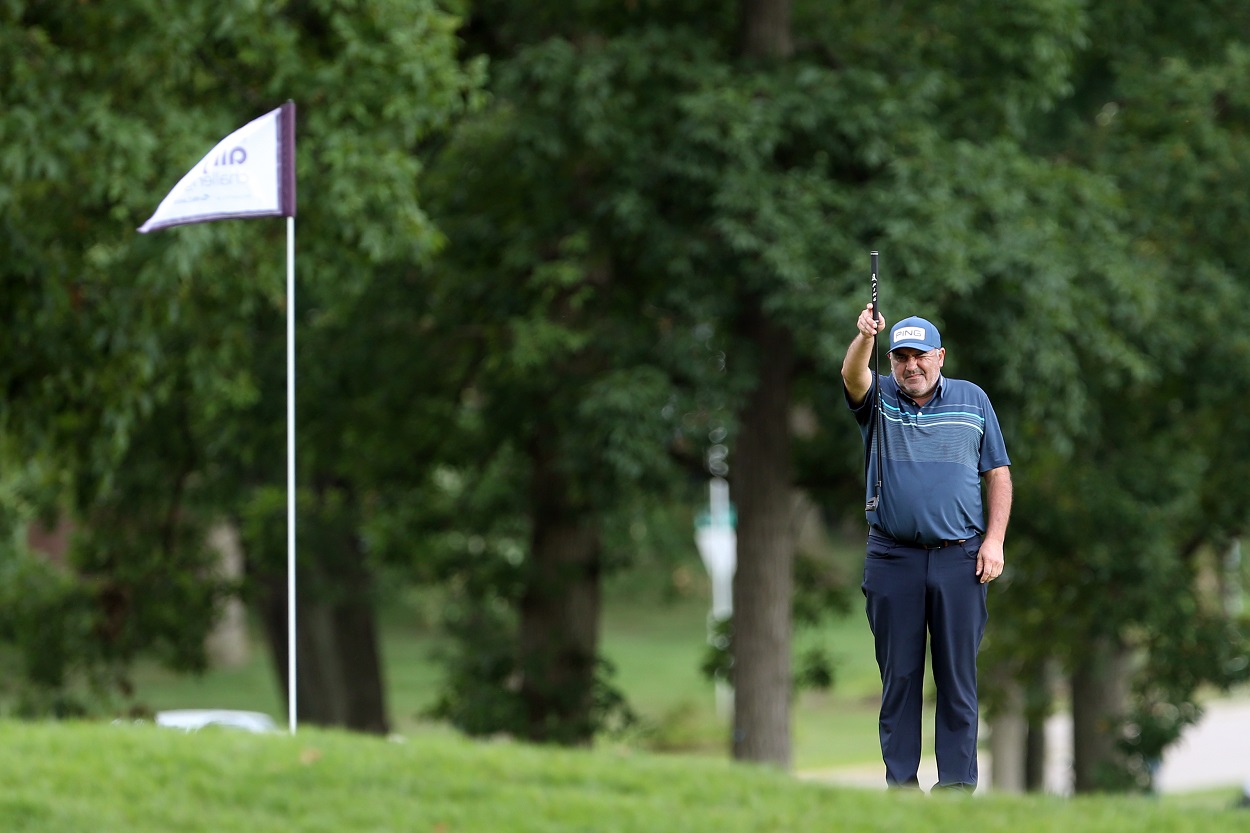 Angel Cabrera is far from the only professional golfer to fall afoul of the law.
For all of his success, John Daly has famously been unable to stay out of trouble off of the course. In addition to his frequent on-and-off alcoholism and gambling addiction, his marital life has not been the smoothest. In 1992, Daly was charged with third-degree assault for throwing his then-wife, Bettye, into a wall — a charge Daly denies to this day.
Notah Begay III had a promising golf career in front of him before his DUI arrest in 2000. It was his second offense, and he received a year's prison sentence. However, he served only seven of those days. Begay would go on to win two more PGA Tour events before settling into a career in broadcasting.
And of course, there's an entire documentary dedicated to Tiger Woods. It's new on HBO if you're interested.