Did Golfer John Daly's 4th Wife Really Attack Him With a Steak Knife?
When John Daly comes up in a conversation, you can expect things to go south quickly. The golfer is as famous for his partying and four divorces as swinging a club out on the green. The golfer's fourth divorce, in particular, was an incredibly toxic moment in his life.
One specific event, in which his wife allegedly attacked him with a steak knife, has people wondering if it happened. 
 John Daly's marriages 
According to Heavy, Daly's first wife was a hand model named Dale Crafton. Crafton came from a wealthy family and met Daly when he was still an up-and-comer in the college golf circuit. The couple wed in 1987 and divorced months later in 1990. It didn't take long for the golfer to rebound. 
Fresh off his divorce from Crafton, Daly met Bettye Fulford. This relationship coincided with his entrance into the PGA. On the flip side, it also coincided with one of his bouts with alcoholism. Fulford remained by her fiancee's side as word of his alcoholism started making the rounds.
The engagement nearly ended when Fulford admitted she was older than she claimed, had a 13-year-old son, and was expecting one with Daly. The couple made amends, but after getting married and having a child, their relationship crumbled in a heated exchange ending with assault allegations. 
Daly met his third wife, Paulette Dean, while he was on a break from his prior relationship. The pair had a child and married within a year. But after Daly's struggles came forth again, he met Sherrie Miller. What ensued may have been his most toxic relationship to date. 
John Daly's fourth marriage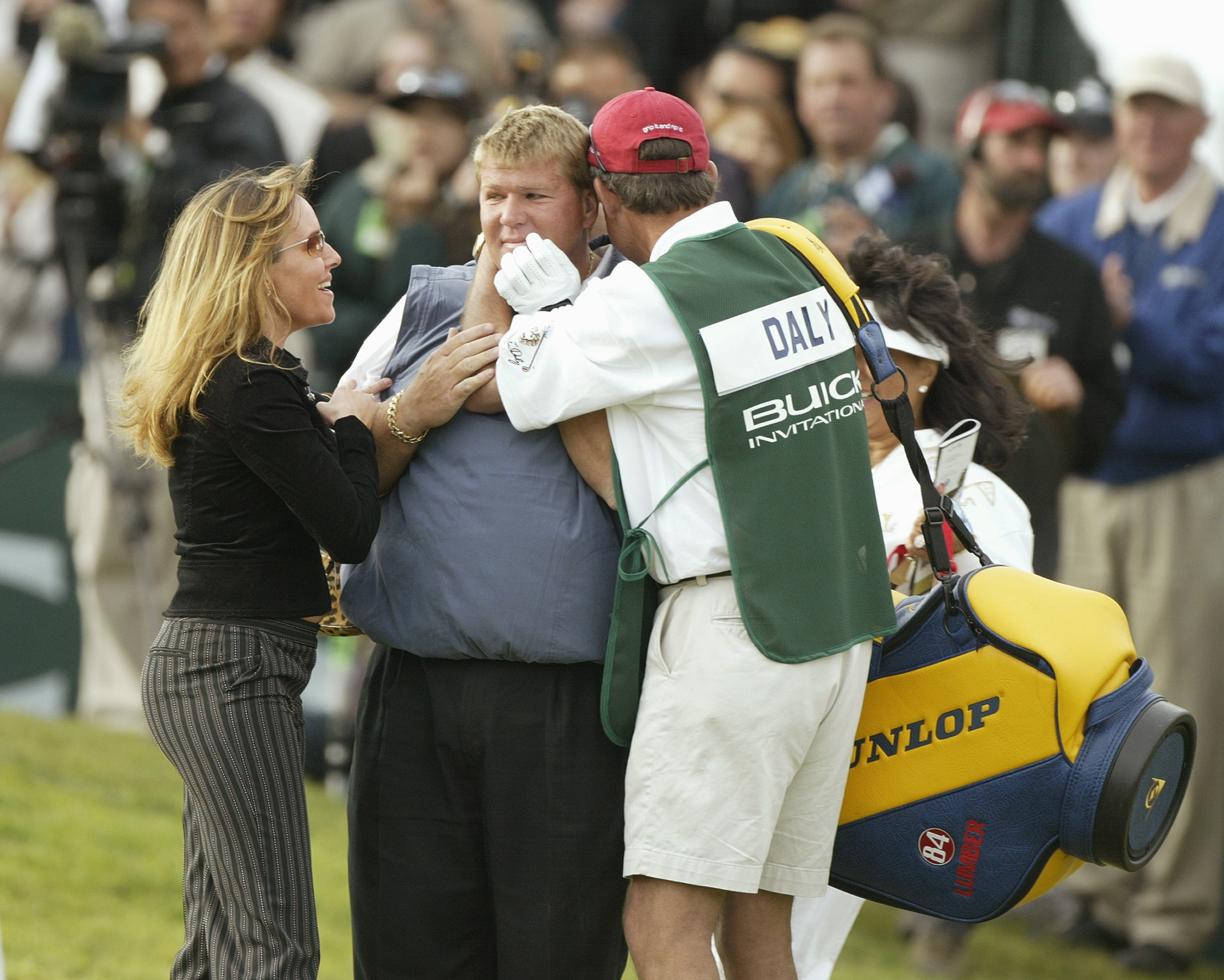 Daly met Shane Chandler, a fellow recovering alcoholic, and hit it off immediately. Within two months, the couple was engaged. However, their fights became a regular occurrence, and they broke off the marriage when he met Sherrie Miller. Within a year, Miller gave birth to their son.
Around this time, Miller's family was indicted in an illegal gambling operation. After a tumultuous marriage, Daly accused Sherrie of coming at him with a steak knife in 2007. In a statement via ESPN, Daly said:
I filed a complaint with the Shelby County Sheriff's Office. They are investigating, and I'll have no further comment on the matter while they pursue their investigation. My only concern at this point is for the safety of my children and myself.

John Daly's statement about his dispute with Sherrie Miller
Daly never substantiated his claims, but his prior encounters left some wondering if there were two sides. The pro golfer purportedly had a red mark on his cheek after the incident, although the allegations never seemed to go anywhere. The couple filed for divorce not long after. The Commercial Appeal reports that Miller's legal woes continue to this day.
However, despite trying and failing to find the love of his life four other times, Daly remained on the prowl. Now, he's engaged to be married for a fifth time, although he appears to be in no rush to the ceremony. 
Daly's fiancée
Daly met his fiancee, Anna Cladakis, in 2007 after separating from Miller. The pair took things slowly and got engaged in 2014. At the time, Daly was getting healthier and more reflective. However, the couple remains together despite not yet tying the knot.
Daly credits Cladakis for turning his life around. In a 2009 quote published by the Sydney Morning Herald, he beamed about her positive impact on him. "She's probably the most positive human being I've ever been around," he said.
Whether this becomes marriage number five or not remains to be seen. However, Daly's personal life has shown a man who has a hard time settling down. Hopefully, this can change this time around.