5 Golfers With the Most PGA Tour Wins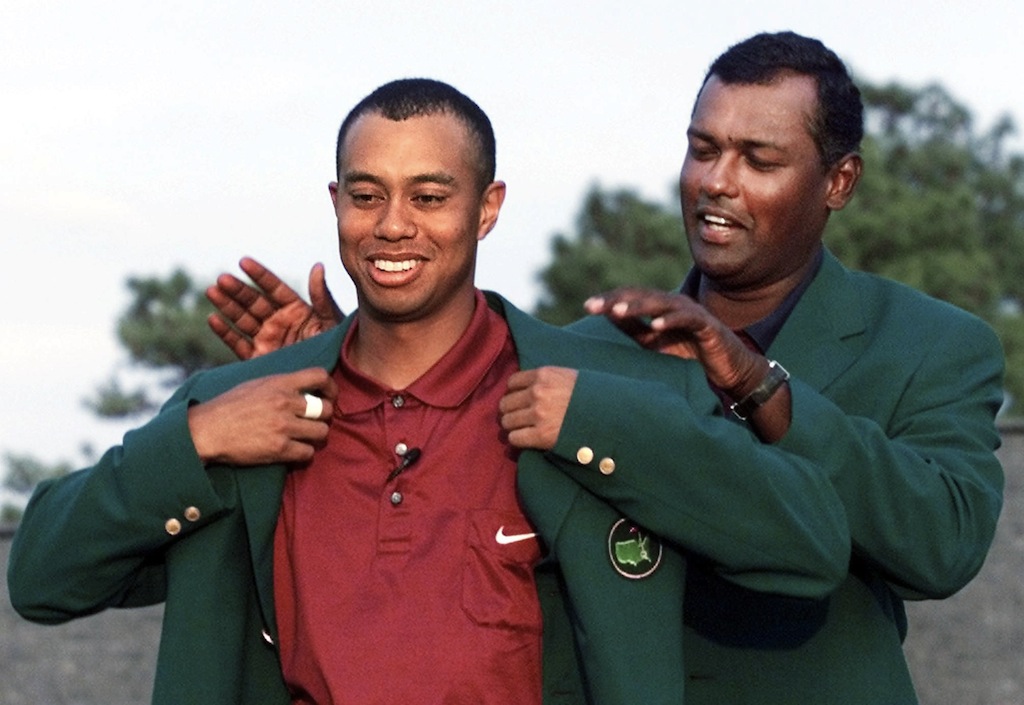 It feels like forever ago since we last spoke about Tiger Woods and his quest to be the greatest golfer in history. And yet, the crazy thing is that it's only been a few years since Tiger was taking it to the rest of the tour, playing as if he could easily win each and every Sunday afternoon. Then again, in the sports world, perhaps 2013 was in fact a lifetime ago. Here's a recap.
Another turbulent year has come to a close for Tiger Woods, and the golfer finished his 2013 season with a loss to Zach Johnson, failing to add what would have been a sixth overall victory to an otherwise strong year. Sunday marked the end of his 17th full year as a pro, but Woods made it clear following the tournament that his work is far from over and that he still wants to beat two of the best records in golf: Jack Nicklaus' 18 major titles and Sam Snead's total of 82 career wins on the PGA Tour.
2013 was another dramatic year for Woods, but it will likely go down as the one in which the golfer finally returned to dominant play. While Woods didn't add to his major championship tally of 14 this season — the fifth year in a row he missed the mark — but he did win the Players Championship, two World Golf Championships, and two regular tournaments at Torrey Pines and Bay Hill.
Woods still has his sights set on Nicklaus and Snead's titles; he stands four majors behind Nicklaus and three wins behind Snead. Woods, now 38, is already strategizing how he can come closer to claiming record victory next year. Like he told Sky Sports:
The easier goal is going to be getting to Sam's record — you could get to there basically by playing the first three events of the year and win three in a row. But the major championships are a bit more spread out in April, June, and July, so it's certainly much harder to get to Jack's number than it will be to get to Sam's number. But both of them I think are significant numbers, significant milestones and hopefully one day in my career I'll be able to surpass both of them.
So we know Woods is No. 2 on the PGA Tour wins list and Snead is No.1, but we can't forget about the others. Here are the five golfers with the most PGA Tour victories.
5. Arnold Palmer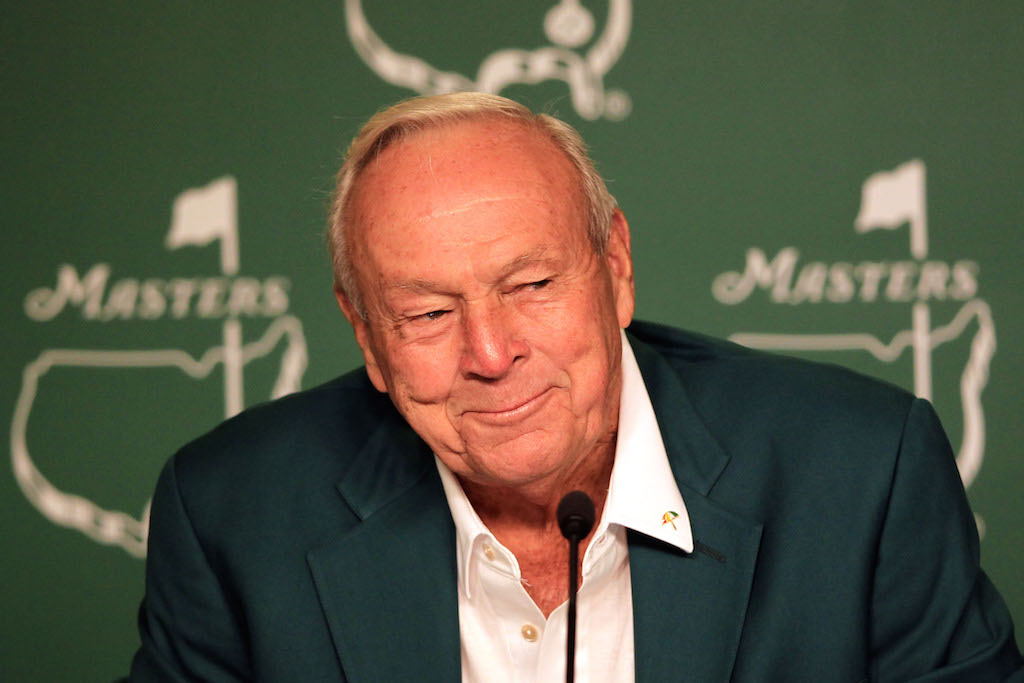 PGA Tour wins: 62
First on our list is the late Arnold Palmer, a man who not only lays claim to the No. 5 rank on the PGA Tour wins list but also his very own beverage. Palmer comes in at fifth thanks to the 62 PGA Tour wins he notched from 1955 to 1973. Nicknamed "The King," Palmer gained popularity early in his career thanks to his debut on TV in the 1950s, and he went on to play for 19 years, racking up 62 tour wins and seven majors wins. Palmer is now regarded as part of "The Big Three" in golf, credited with popularizing the sport, and he has enjoyed channeling his fame into naming a drink after himself — a beverage consisting of iced tea and lemonade. He was inducted into the World Golf Hall of Fame in 1974.
4. Ben Hogan
PGA Tour wins: 64
Before there was Arnold Palmer, there was Ben Hogan. Hogan holds the No. 4 spot for most PGA Tour wins — he maintains his fourth-place position with 64 career PGA Tour wins, just two more than Palmer. Palmer and Hogan played the game together for four years: Hogan retired in 1959, just four years after Palmer went pro, but before that, Hogan got in a solid 22 years with the game after beginning his career in 1938. Just as Hogan surpassed Palmer's tour wins by two, he also beat Palmer's majors win by the same number, ultimately recording nine. Hogan died in 1997, regarded as one of the greatest players in the history of the game.
3. Jack Nicklaus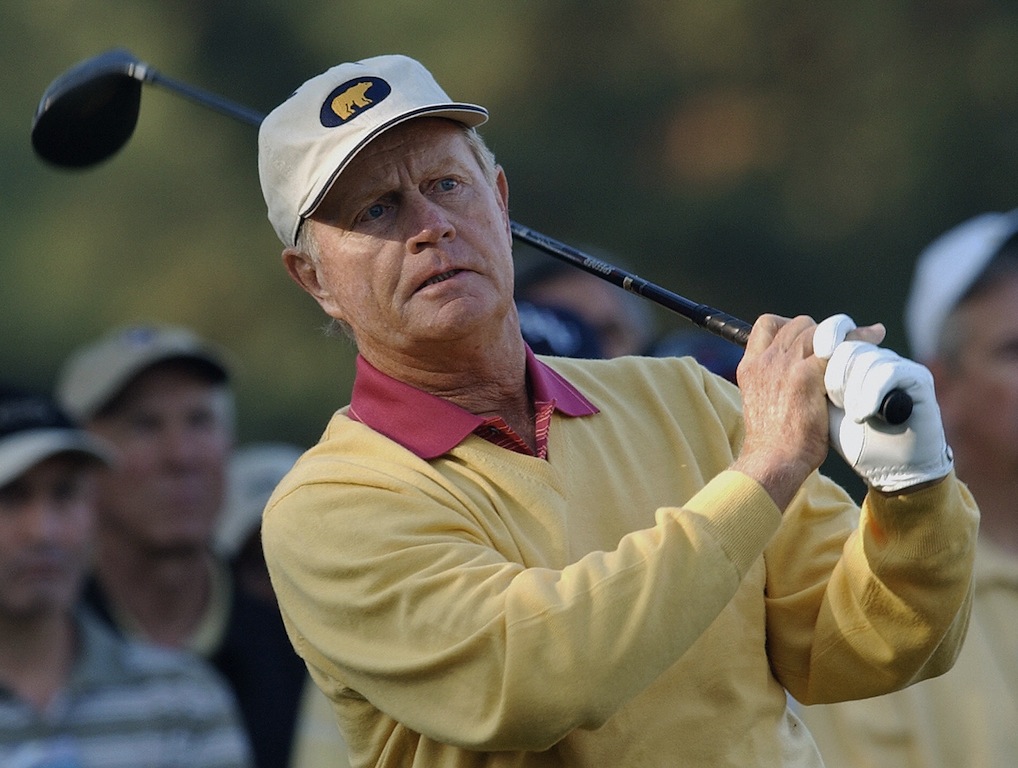 PGA Tour wins: 73
Next up is one man that Woods has his eye on, but for a different record. Woods has already surpassed Nicklaus' PGA Tour wins mark, but he still needs to reach his majors goal. Nonetheless, Nicklaus still boasts an impressive 73 PGA Tour wins during his 25 years as a player, when he starred on the green from 1962 to 1986. The Golden Bear is now considered one of the most accomplished professional golfers of all time, and that's thanks to his 18 career major championships and 73 PGA Tour victories, third on the all-time list. Along with Palmer, Nicklaus is part of The Big Three with Gary Player, and the professional has been credited with popularizing and commercializing golf around the world. He now runs his own tournament on the PGA Tour and has taken up book writing.
2. Tiger Woods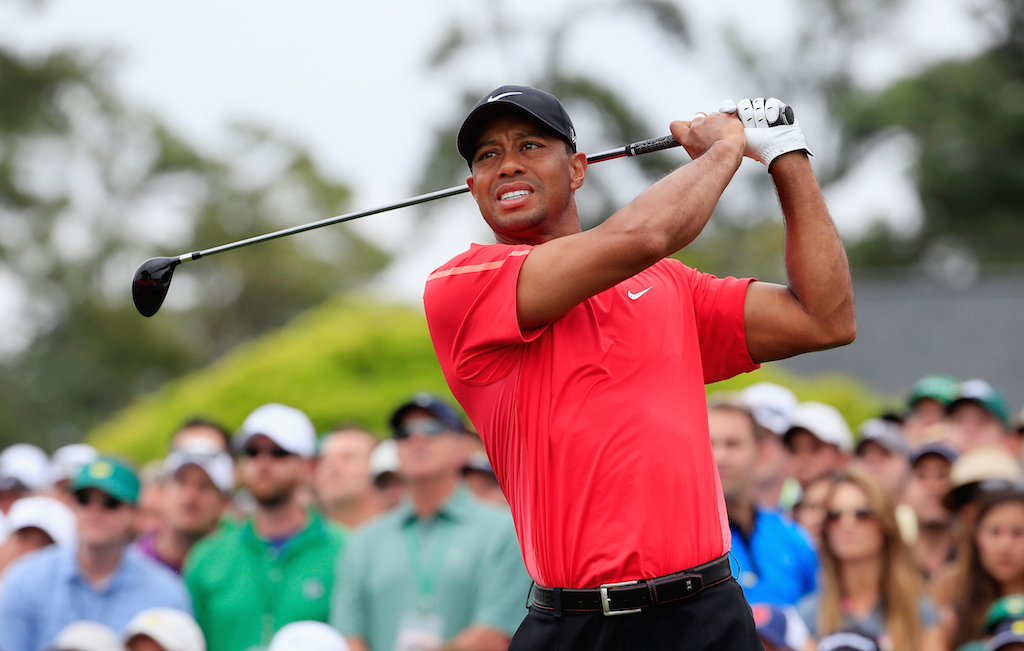 PGA Tour wins: 79
Coming at No. 2 is the only golfer on the list still playing (sort of). Woods takes the second spot thanks to his 79 PGA Tour victories from 1996 to 2016. Born in 1975, Woods, despite big-time setbacks over the last few seasons, still has 14 major championship wins under his belt. The golfer is looking to take Snead's No. 1 distinction on this list, but with 79 wins, he is still three victories back. Nonetheless, the pro golfer thinks beating Snead's tally will be a much easier task than taking Nicklaus' majors record.
1. Sam Snead
PGA Tour wins: 82
Holding down the fort at No. 1 is Sam Snead, the man who holds the record for most PGA Tour wins. Snead racked up 82 PGA wins during his 30 years as a player, and he also has seven majors to be proud of, won between 1936 and 1965. Slammin' Sammy is now remembered for his "perfect swing" and unpretentious image, and he is regarded as one of golf's top players, inducted into the World Golf Hall of Fame in 1974 and receiving the PGA Tour Lifetime Achievement Award in 1998.
Statistics courtesy of PGA Tour.