12 Golfers Vegas Thinks Will Make Serious Bank in 2017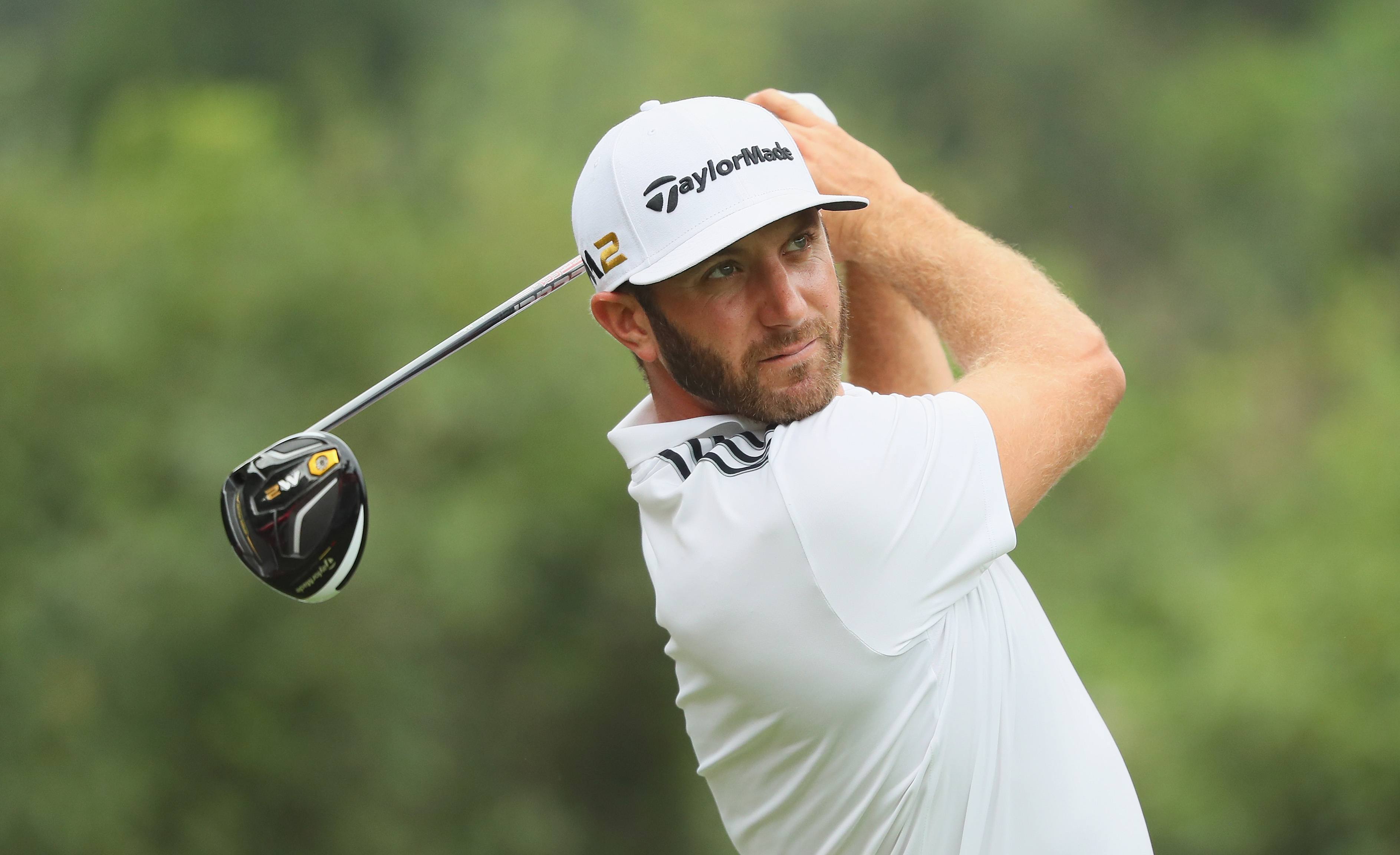 The game of golf is not for everyone. It requires patience, focus, and an incredibly short memory. Even if a person has all these qualities, that doesn't necessarily mean they have what it takes to succeed at this sport. In fact, that's what makes the life of a caddy so appealing — having the knowledge of the game, making quality bank, and not feeling the pressure of shanking a shot in front of a national audience. Sign us up.
Of course, when push comes to shove, let's be real, every golf fan wishes they could be the person swinging the club. That's where the real money is.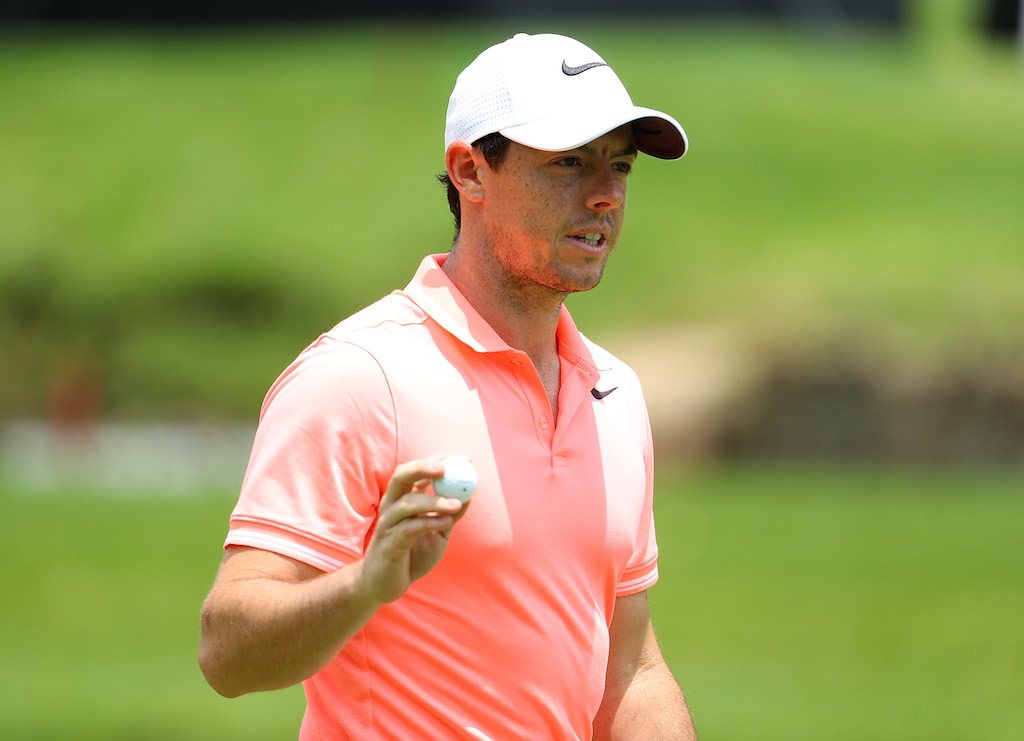 Aside from endorsement deals, golfers make their money by consistently performing well in tournaments. We're likely not saying anything you don't already know, but we'd rather be safe than sorry. In the end, of course, only one player can finish at the top of the tour's list as the wealthiest golfer. While plenty of individuals have the talent to do so, the oddsmakers in Vegas have opinions of their own. With that in mind, here's a look at the 12 golfers Vegas currently puts its money on.
12. Adam Scott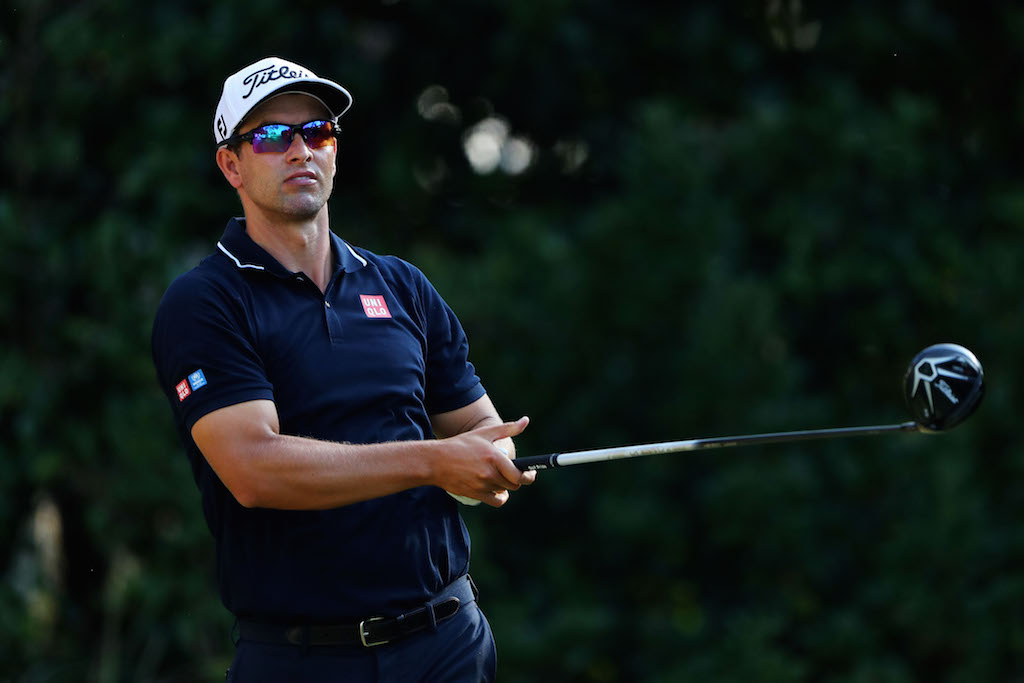 Odds: +10000
Last year, Adam Scott had himself a solid season. He won two tournaments, had nine top-10 finishes, and collected $6,473,090 in total prize money. Unfortunately, 2017 hasn't been as kind, as Scott got off to a fairly slow start. Still, if the current World No. 8 gets in a groove, it's only a matter of time before the money starts flowing. Trust us, you don't want to bet against Scott.
11. Henrik Stenson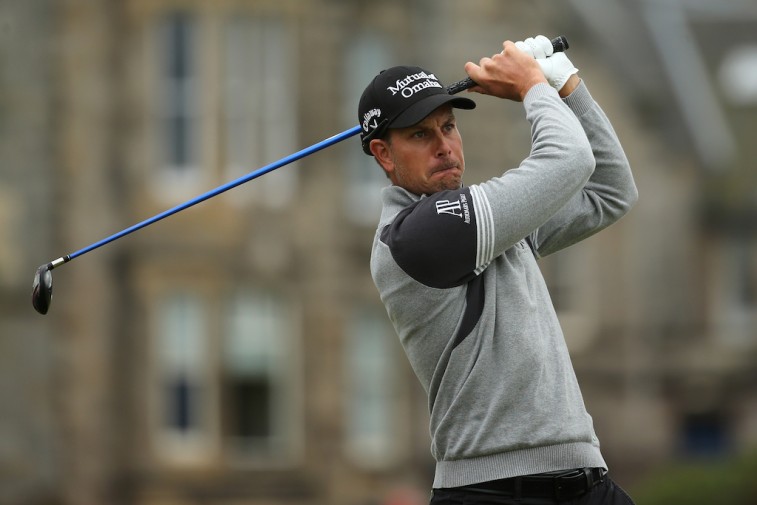 Odds: +8000
Henrik Stenson had a solid season in 2016. In 14 events played, he finished in the top 10 four times, had one victory (The Open Championship), and netted himself $3,397,373 in total prize money. Now ranking as the No. 6 player in the world, the expectations for Stenson have never been higher. However, with the way he's been swinging the club, we think he's more than capable of handling the pressure.
10. Gary Woodland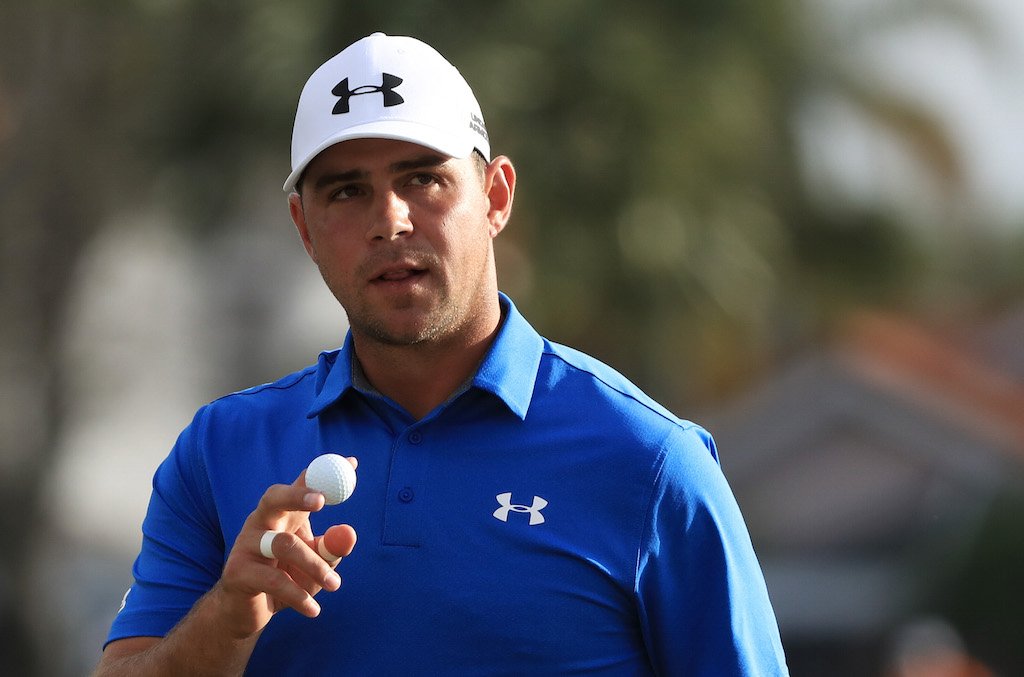 Odds: +6600
You don't usually expect to see a player ranked No. 34 in the world on this list, but Gary Woodland has stepped up his game this season. He has two second-place finishes, four top-10 finishes, and already earned $1,992,837 in total prize money. 2017 could be Woodland's year.
9. Justin Rose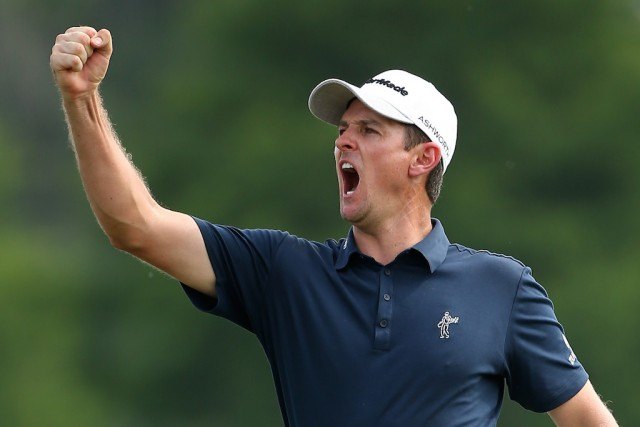 Odds: +3500
Justin Rose is the 13th-ranked player on the planet and he's not to be taken lightly. In five events this season, Rose has three top-10 finishes and raked in $1,266,855 in total prize money. If Rose starts winning tournaments, the rest of the tour better watch out.
8. Jason Day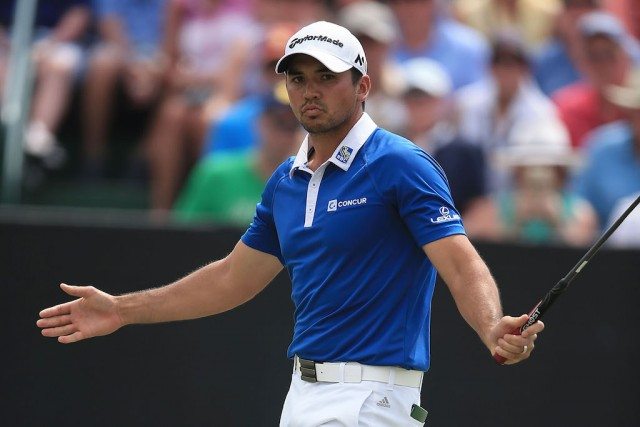 Odds: +2800
Last season, Jason Day solidified his standing as arguably the best golfer on the planet. The World No. 2 had 10 top-10 finishes, three victories, and raked in a respectable $8,045,112 in total prize money. When Day's playing his best golf, only a handful of people can keep up with him. We can't wait to see if he comes through.
7. Rickie Fowler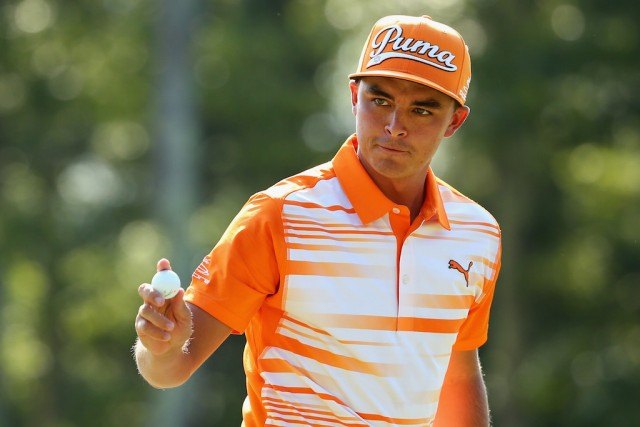 Odds: +2000
We hate to insult purists, but Rickie Fowler is easily among the most stylish golfers in the game. His gear is always fresh. But make no mistake, the guy also has serious skills. In five events this season, the World No. 9 has one victory and three top-10 finishes, earning himself a cool $1,787,258 in prize money. By the end of the year, don't be shocked if "green" becomes Fowler's color of choice.
5. (tie) Jon Rahm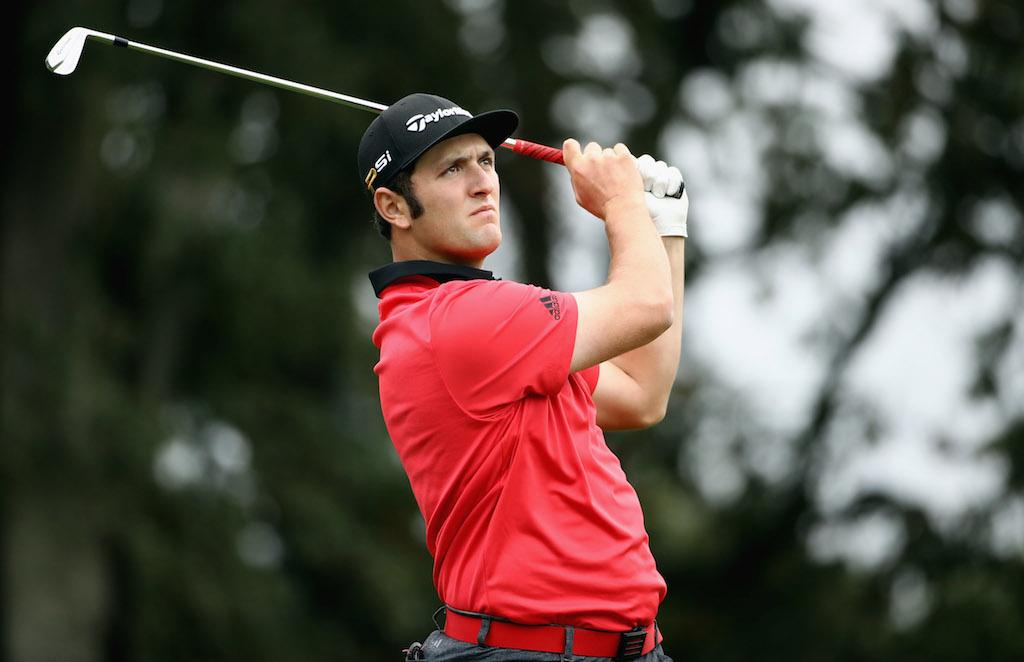 Odds: +1800
Jon Rahm might not be a known commodity, but the guy clearly knows how to swing the golf club. In eight events in 2017, the No. 25-ranked player in the world has one win, three top-10 finishes, and earned $2,291,145 in prize money. He probably won't end the season at the top of this list, but Rahm is doing what's necessary to make people remember his name.
5. (tie) Rory McIlroy
Odds: +1800
It's not surprising to see Rory McIlroy on this list. Last season, in 18 tournaments, the World No. 3 earned $5,790,585 in prize money, finishing in the top 10 eight times and coming home victorious twice. This year, the 27-year-old will look to build off that momentum and regain his spot as the best golfer in the game.
4. Jordan Spieth
Odds: +700
After a historic 2015 campaign, Jordan Spieth came back down to Earth — by his standards — in 2016. He won two tournaments, finished in the top 10 eight times, and earned $5,538,470 in prize money. Unfortunately, none of those victories came in major championships. Still, given how talented Spieth is, we fully expect him to bounce back this season. Of course, even if he doesn't wind up topping the tour's money list, he'll still roll in benjamins.
3. Justin Thomas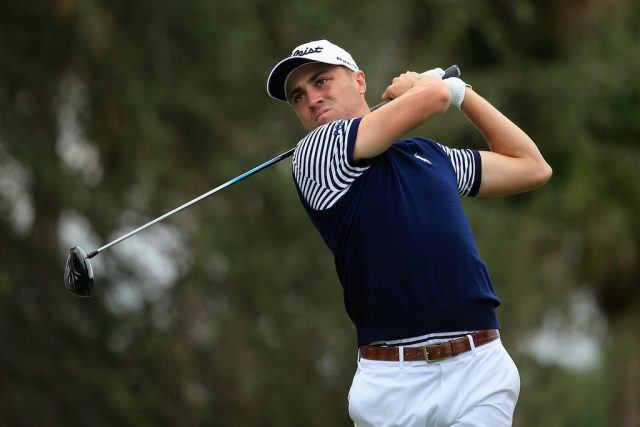 Odds: +400
Justin Thomas isn't exactly a household name, but that could all change this season. Last year, the 23-year-old from Kentucky had one win and seven top-1o finishes in 28 events, earning $4,126,366 in the process. So far in 2017, in just nine events, the World No. 7 already has three wins and five top-1o finishes, earning himself $4,139,895 in prize money. Thomas is certainly a golfer worth paying attention to.
2. Hideki Matsuyama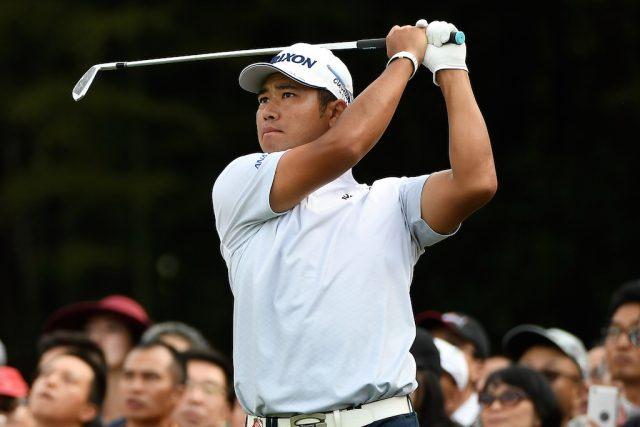 Odds: +325
In 23 events last season, Hideki Matsuyama had one victory, eight top-1o finishes, and pulled in $4,193,954 in total prize money. This year, in just eight tournaments, Matsuyama already has two wins, four top-10 finishes, and earned $4,449,498. Talk about a hot start for the No. 4 player in the world. Let's see if he can keep it up for the rest of the season.
1. Dustin Johnson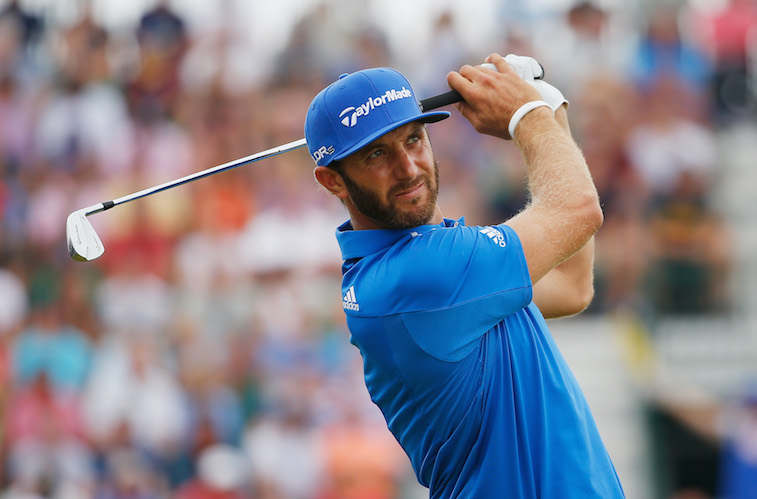 Odds: +135
Dustin Johnson was the most dominant golfer on tour last season. He had 15 top-10 finishes, won three tournaments — including the U.S. Open — and finished atop the money list, pulling in a ridiculous $9,365,185 in total winnings. So far in 2017, the current World No. 1 has two victories and four top-10 finishes. Given his recent play, it's no surprise Vegas sees Johnson as the man to beat.
Statistics courtesy of PGA Tour.