The Good, Bad, and Ugly: 3 Picks By the MLB Hall of Fame Committees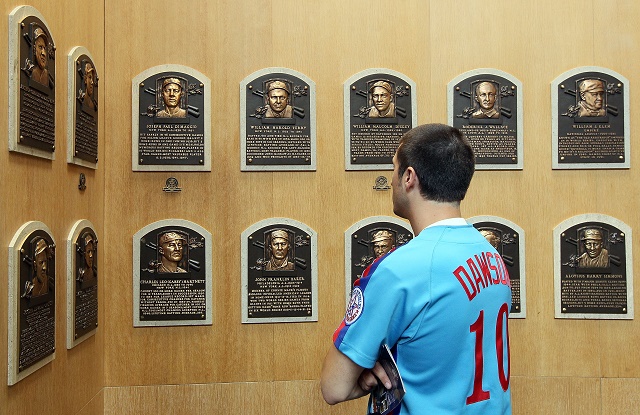 Don't call it the Veterans Committee. That moniker went out of style in the late-Bud Selig era. Since 2010, the crew consisting of enshrined MLB players, "veteran media members," and baseball executives who vote on the Hall of Fame worthiness of those ignored by the Baseball Writers Association of America (BBWAA) are divided into three categories: Expansion Era Committee, Golden Era Committee, and Pre-Integration Era Committee.
Whatever you call them, they are the clubs that have voted the vast majority of Hall of Fame members into Cooperstown. Seeing the BBWAA's refusal to send some legendary players to the Hall, the committees will be forced to weigh in on numerous players in the coming years.
Here are some examples of good, bad, and ugly calls the Veterans Committee has made in prior decades.
Good: Richie Ashburn (1995)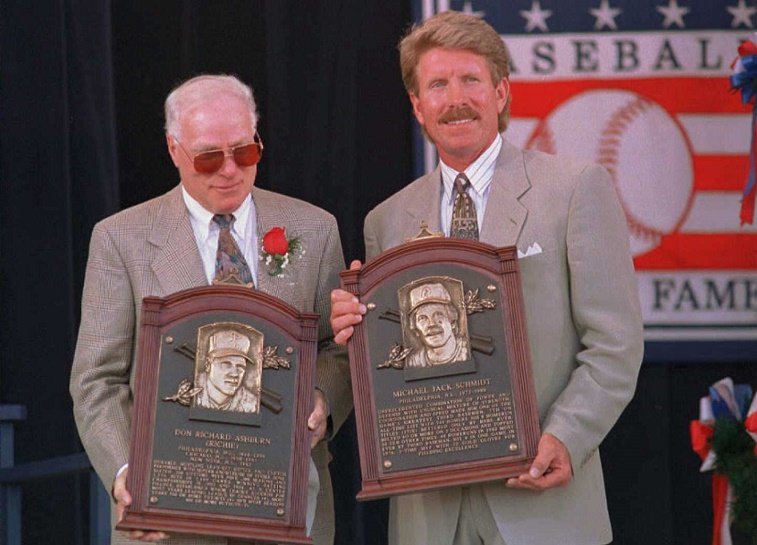 "They didn't exactly carry me in here in a sedan chair with blazing and blaring trumpets," Ashburn told the Cooperstown crowd during his 1995 Hall of Fame induction. Ashburn's acceptance by the Veterans Committee may smack of sentimentalism, but by the time he was immortalized he had been a beloved Phillies broadcaster (alongside Harry Kalas) for decades.
One could make a strong case for Ashburn's enshrinement based solely on his numbers as a player. He posted 2,574 hits with a .308 BA and .397 OBP in his 15-year career. He finished in the top 20 in MVP voting six times, was an All Star five times, won two batting titles, led the league in OBP four times, and finished third in Rookie of the Year voting. His durability and range as a center fielder were also elite. He missed fewer than 20 games in the span of a decade and led the league in outfield putouts seven times.
On this selection, we salute the Veterans Committee. Bonus points for inducting Ashburn the same year as Mike Schmidt, whose entire career featured Ashburn in the announcer's booth.
Bad: Tony Lazzeri (1991)
Who doesn't love a 1927 Yankee? You've got your Babe, your Iron Horse, and a number of other mashers who constituted "Murderers' Row." That club was probably the greatest team ever assembled, and Tony Lazzeri was a key player with his .309 BA and 102 RBIs. In a career that lasted 11 full seasons, Lazzeri amassed 1,840 hits and and hit 178 home runs while compiling a career .292 with a gaudy .380 OBP.
Is that Hall-worthy? The Veterans Committee thought so, and in 1992 (53 years after his retirement) the body sent Lazzeri to Cooperstown. Maybe it was the five World Series rings, but if you go by that logic, I've got a Bernie Williams (.297 BA, 287 HR, 2336 RBIs) I'd like you to send to the Hall. In Lazzeri's defense, he was one hell of a wisecracker.
Here's one of his zingers quoted in Baseball Almanac: "They [Babe Ruth and Lou Gehrig] didn't get along," Lazzeri said. "Gehrig thought Ruth was a big-mouth and Ruth thought Gehrig was cheap. They were both right."
Ugly: Freddie Lindstrom
To find one of the worst calls ever made by the Veterans Committee, we have to take readers back to a player who roamed the Polo Grounds before most of you were born. Freddie Lindstrom ended his quiet career in 1936, and his story in professional baseball probably should have ended there. As a third baseman and outfielder, Lindstrom amassed 1,747 hits over eight full seasons and five years of fewer than 100 games.
Lindstrom wasn't imposing in the box despite his position. He hit 103 home runs in his career and led the league in a statistic only once in his life, when he posted 231 hits to pace the National League in 1928.
Cute story, right? It gets better. In 1976, the Veterans Committee inducted Lindstrom to the Baseball Hall of Fame in Cooperstown. Next time you are angry about the BBWAA or some committee's snubs, just remember it will probably never get as bad as the crew that immortalized Lindstrom.