Goose Gossage Could Boycott David Ortiz's Hall of Fame Induction
Article Highlights:
New York Yankees great Goose Gossage is considering boycotting David Ortiz's National Baseball Hall of Fame ceremony this summer
The nine-time All-Star is disappointed voters elected Ortiz, who allegedly tested positive for performance-enhancing drugs in 2003
Gossage also made it clear he doesn't want to see the likes of Barry Bonds and Roger Clemens in the Hall of Fame, either
The Goose is Loose, and New York Yankees great Rich Gossage is complaining about modern baseball once again.
Gossage, the nine-time All-Star reliever and 1978 World Series champion, has long expressed his frustration with the game's current players, strategies, and instances of violating the unwritten rules. However, those who attend the 2022 National Baseball Hall of Fame induction ceremonies this summer, including Boston Red Sox legend David Ortiz, might not need to hear the 2008 inductee's next in-person rant.
Yankees great Goose Gossage could boycott David Ortiz's Hall of Fame ceremony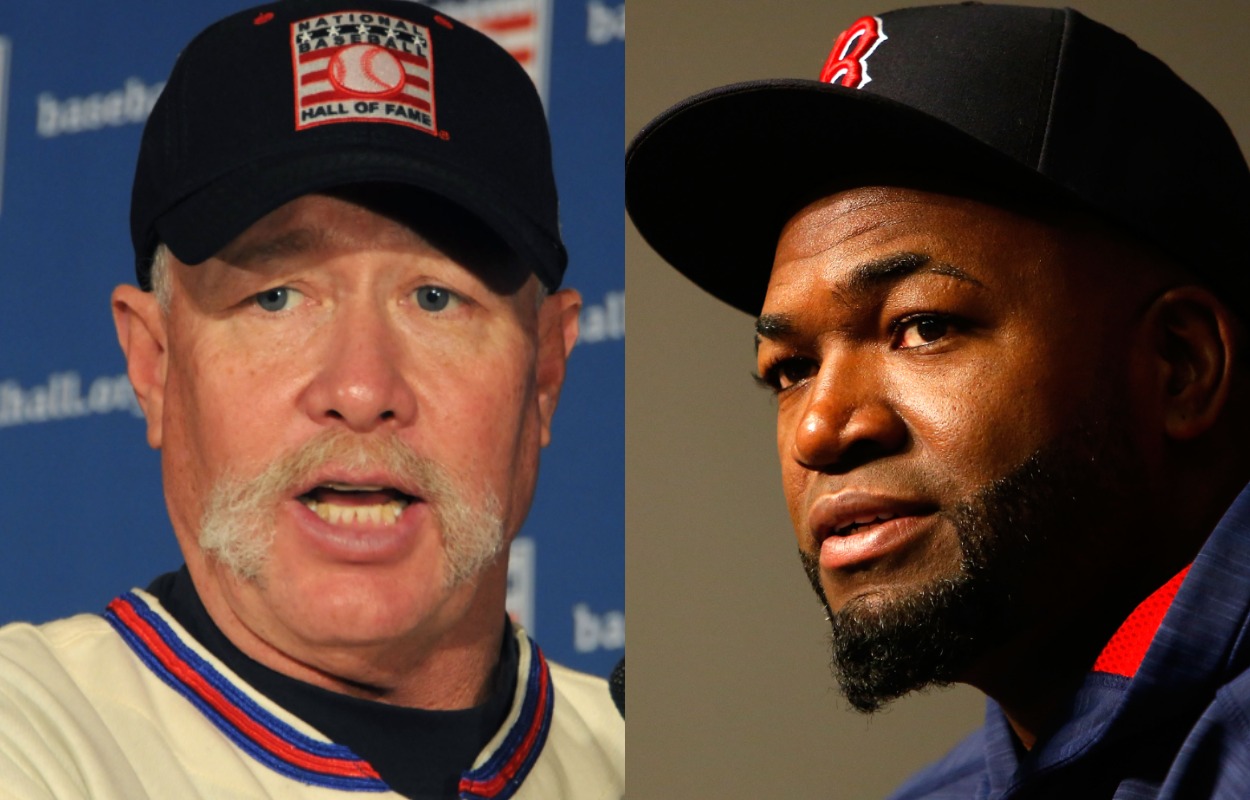 As a living Hall of Famer, Gossage has regularly made the trip to Cooperstown, New York, over the last decade-plus. The retired pitcher has put on his best suit, donned his Hall of Fame cap, and posed with the other baseball legends who have earned a bronze bust.
That yearly tradition might end later this year. In a Feb. 22 interview with USA Today's Bob Nightengale, Gossage shared his frustration about Ortiz's induction — the three-time World Series champion earned 77.9% of the vote this most recent cycle — because of the Red Sox legend's reported ties to performance-enhancing drugs. Although Ortiz allegedly failed a drug test in 2003, Major League Baseball has disavowed those testing results; the 10-time All-Star never tested positive after the league introduced a modern drug policy in 2004.
That isn't enough for Gossage, who has repeatedly said he does not believe those who tested positive for performance-enhancing drugs should be inducted into the Hall of Fame.
"I probably won't go," Gossage admitted.
As of publication, Ortiz had not publicly addressed Gossage's comments. Interestingly, the former shutdown reliever attended the 2016 ceremonies when ex-New York Mets catcher Mike Piazza, who was linked to PEDs throughout his career but never tested positive, entered the hall.
Gossage also doesn't want to see Barry Bonds, Roger Clemens, or any players tied to steroids in Cooperstown
Although Gossage said he "probably" won't attend the 2016 ceremonies given Ortiz's presence, those affiliated with the Hall of Fame at least know not to save a place for the nine-time All-Star if or when Barry Bonds and Roger Clemens also earn induction.
Although the league never punished Bonds and Clemens, both were nonetheless among the steroid era's most recognizable faces. As with Ortiz, their mere connection to steroids is enough for Gossage to write them off as undeserving.
Gossage remains especially frustrated with Bonds, who became the all-time home run king in 2007.
"These guys have already been rewarded monetarily. They're laughing all the way to the bank on something that enhanced their performance. Come on, you don't break the greatest record of all time [Hank Aaron's home-run record], having the best years of your career when you're in your 40s. They're all phonies to me.''

Goose Gossage
Bonds, Clemens, and ex-Chicago Cubs star Sammy Sosa, another suspected PED user, all fell off the ballot following the most recent cycle. Those three will join former Red Sox pitcher Curt Schilling, who several voters admitted they refused to vote for because of "character issues," could earn induction at a later point via the Veterans Committee.
The Today's Game Committee, which studies eligible Hall of Fame candidates whose most significant contributions came from 1988-2016, will meet later this year. All four are eligible to appear on the ballot.
Don't expect Gossage ever to change course about steroid users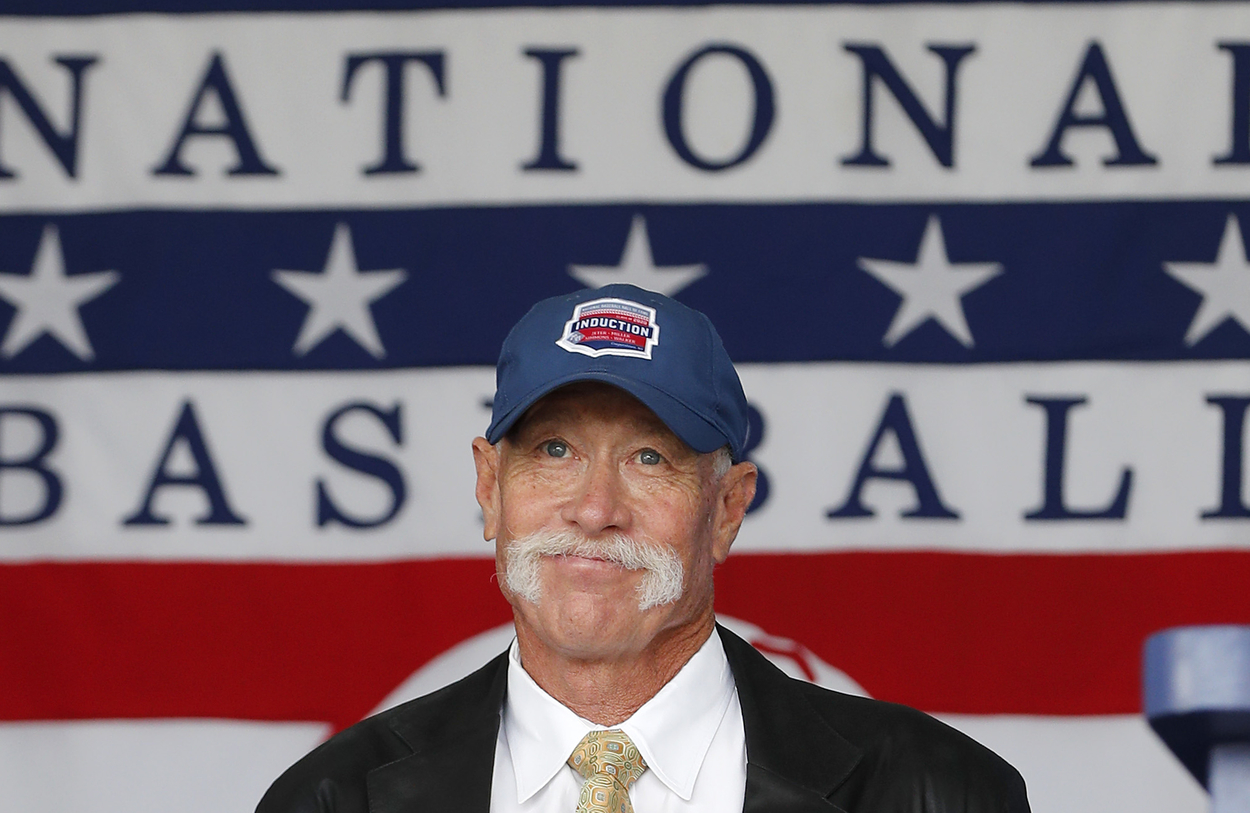 Gossage, who turns 71 later this year, remains critical of baseball's modern state. The retired reliever told Nightingale he wants to punch MLB Commissioner Rob Manfred and stick Yankees general manager Brian Cashman in a trash can. Gossage has also railed against analytics and players who punctuate a home run with a bat flip.
Some of Gossage's comments are outright silly, and that doesn't even factor in his tired remarks about playing the game the right way. Never mind the fact he won a World Series ring alongside Reggie Jackson, who didn't have the most extensive history of giving 110% effort every night.
With that said, Gossage deserves credit for sticking to his guns about steroid users and the Hall of Fame. Whether or not he's right isn't the point. Gossage has made it clear for nearly a decade he doesn't believe Bonds, Clemens, Clemens, and other PED users — both proven and suspected — deserve a bronze plaque.
Social media loves targeting Gossage as the old man who yells at clouds, a deserved title at times. But as a Hall of Fame pitcher, his thoughts on who belongs in Cooperstown carry significantly more merit than a random Twitter user with 20 followers.
Gossage is unrepentantly himself, and most of the time, that's perfectly fine. If he chooses to watch the 2022 Hall of Fame ceremonies, at least he might get to do so from an air-conditioned room instead of the blistering heat in Cooperstown.
Like Sportscasting on Facebook. Follow us on Twitter @sportscasting19.
RELATED: MLB Legend Billy Wagner Is Honored Players Used Steroids to Try Hitting Him: 'That Is a Credit to What I Brought'