Goran Dragic Rumors: Here Are Likely Destinations for the Free Agent
Goran Dragic appeared in just five games for the Toronto Raptors this season before the team and Dragic agreed he would part ways with the team.
Dragic — moved to Toronto from the Miami Heat as a part of the Kyle Lowry sign-and-trade this offseason — was traded to the San Antonio Spurs last week. The Spurs quickly agreed to a buyout with Dragic, which will make him eligible to sign freely as a free agent.
Here's the latest on the newly-free-to-sign Dragic:
Goran Dragic rumors suggest Mavericks not making a push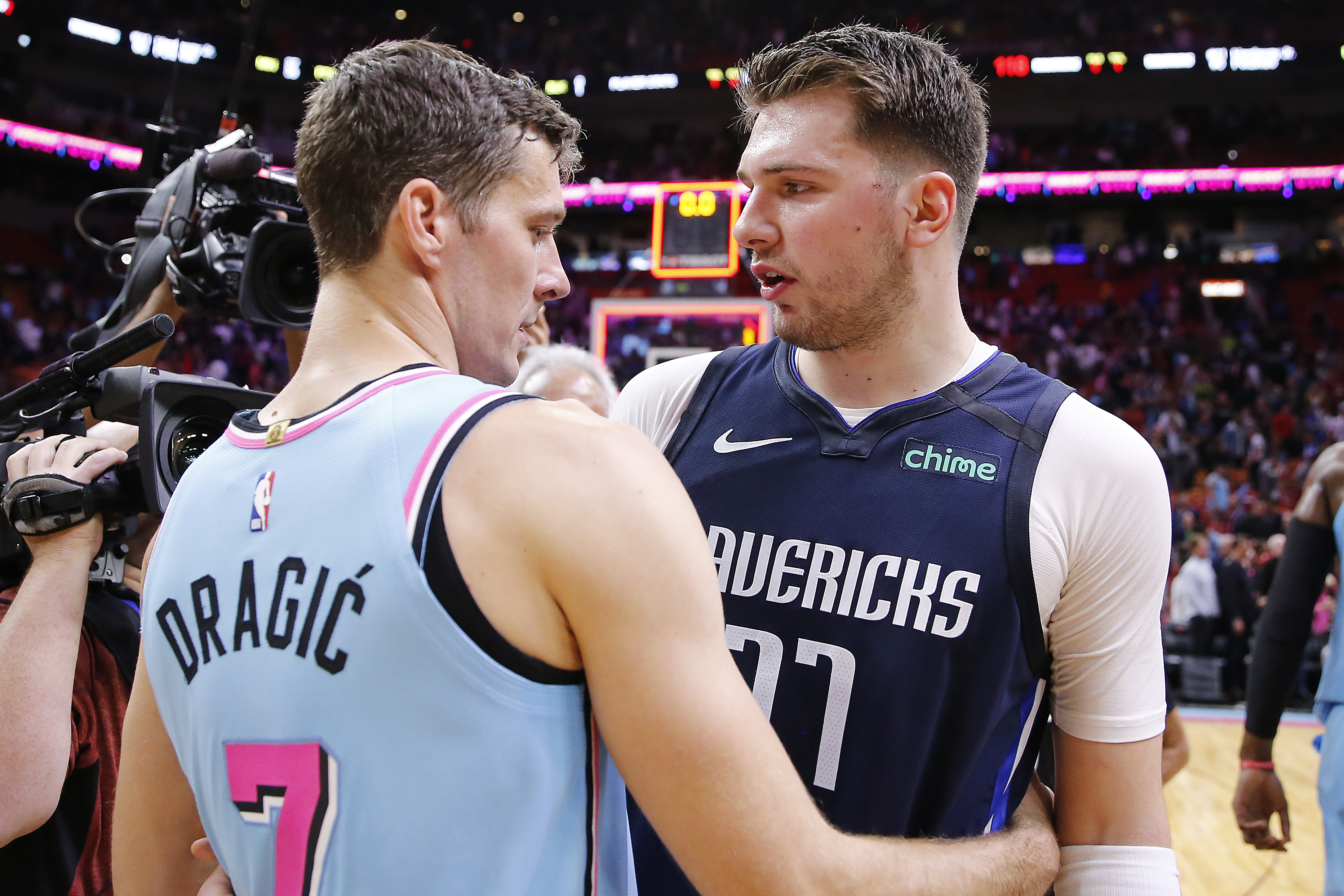 Somewhat surprisingly, the Mavericks are not making a hard push to sign Goran Dragic. Early this season, Dallas was speculated as a likely destination for Dragic given his close relationship with fellow Slovenian Luka Doncic.
According to Doncic, he's approaching the situation passively:
"He's my guy… Everybody would want their guys on their team, so we'll see."

— Luka Doncic on Goran Dragic
General Manager Nico Harrison has suggested the team won't make any additional moves.
At the deadline, the Mavs traded Kristaps Porzingis to the Washington Wizards in return for Spencer Dinwiddie and Davis Bertans, so the team already has several new pieces to integrate.
Warriors, Bucks, Lakers heavily interested in signing Goran Dragic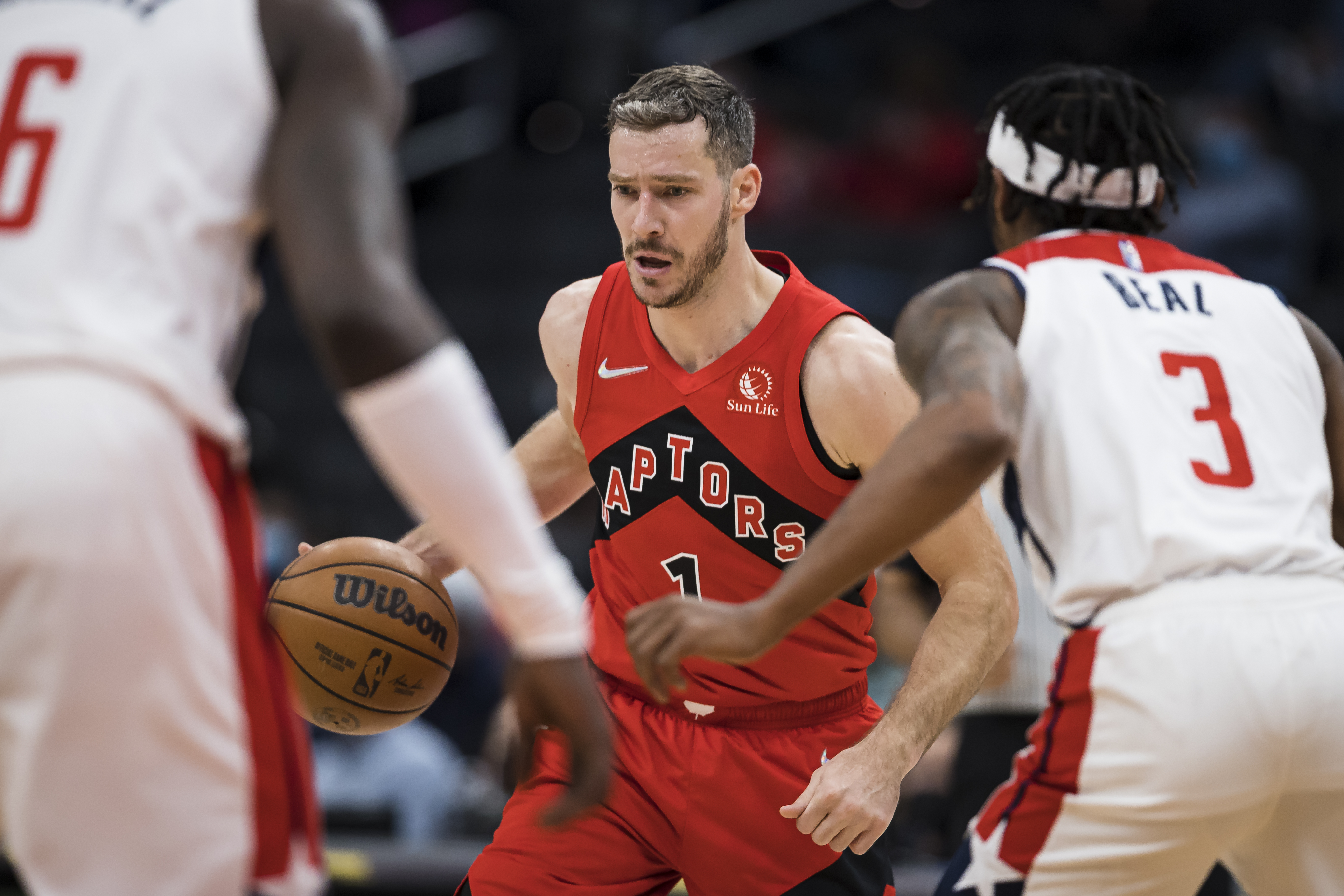 With the Mavs looking like an unlikely destination, the Warriors, Bucks, and Lakers have emerged as possible teams in pursuit of the veteran guard.
Marc Stein reported the Warriors were in play.
ESPN's Adrian Wojnarowski reported that in light of Pat Connaughton's injury, the team will look to see if Dragic is a fit. Though he might be a good plug-in for Milwaukee, he's likely not perfect.
Earlier, Wojnarowski also confirmed that the Warriors were in play and named the Lakers as well.
Miami Heat reunion unlikely for Goran Dragic
Ethan Skolnick of Five Reasons Sports Network reported he was told there is a "zero percent" chance Dragic ends up back on the Heat. Skolnick went on to mention that Gabe Vincent's development is important to the team and they feel adding Dragic would stunt momentum there.
Vincent, in his third season, is averaging 9.2m points, 2.0 rebounds, and 3.4 assists per game. His points and assists have both increased on a per-minute basis this season and he's shooting nearly 7 percent better from beyond the arc this season (37.4 percent).
What can Goran Dragic bring to a new team?
Goran Dragic averaged 13.4 points, 3.4 rebounds, and 4.4 assists last season with the Miami Heat. He was a trusted member of Miami's core, but as an aging player on a hefty contract, Miami had to make a move to upgrade, and he was the logical return for Toronto to make the Lowry signing work.
Dragic is a scrappy, hard-nosed player who can likely fill backup ball-handling needs for a team in need. Many players, especially older ones, struggle to make it in Miami's system where Dragic was well-respected and had plenty of success, including an All-Star appearance in 2018. He's likely capable of net-positive results on a small, team-friendly deal, which is typically what you expect out of buyout signings.
In the postseason when rotations shrink, it's unlikely that Dragic will get a major budget of playing time, but he's not as much of a defensive liability as other guards his size, which is always a plus for teams in the postseason.
RELATED: NBA Buyout Market Explained