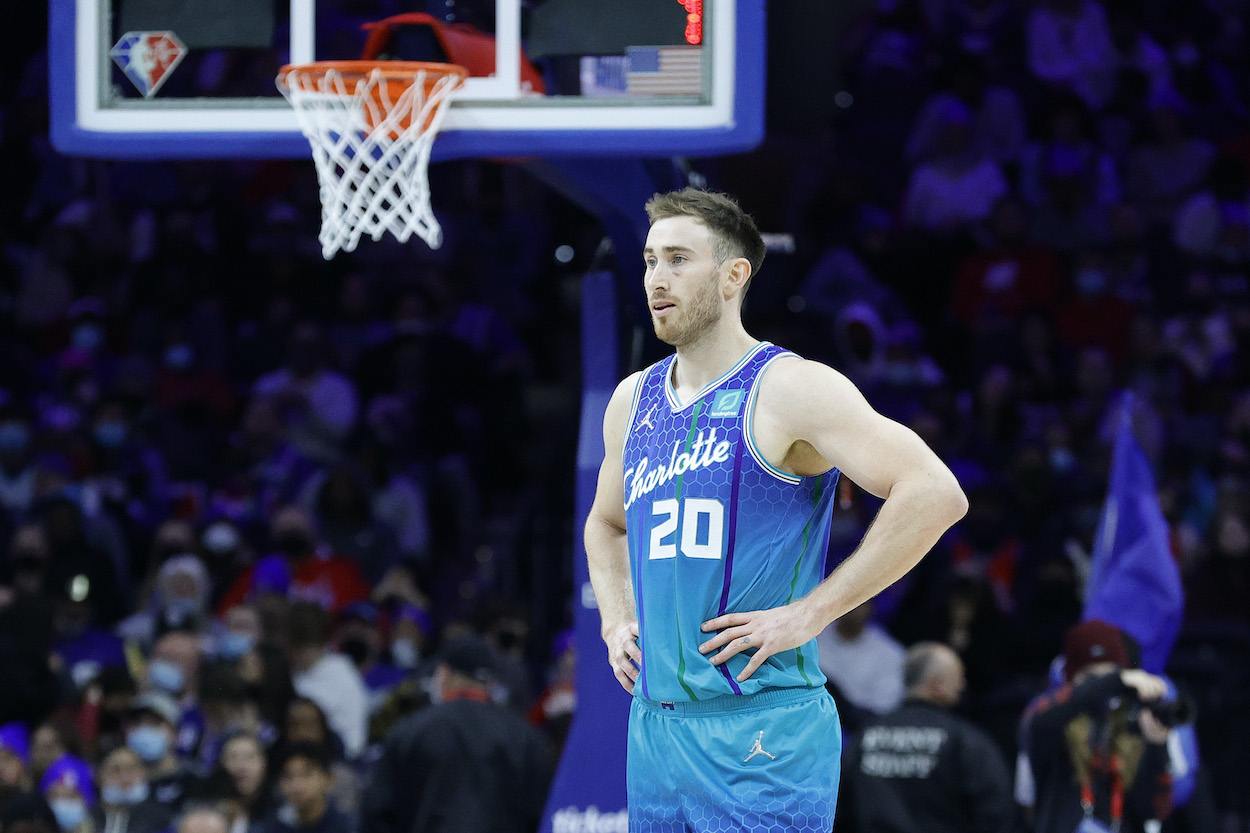 Gordon Hayward Candidly Reveals Why He Left the Celtics to Join the Hornets
Former Boston Celtics forward Gordon Hayward recently opened up about his decision to leave town for the Charlotte Hornets.
Boston seemed to be the perfect city for NBA veteran Gordon Hayward. His college coach, Brad Stevens, was the man in charge when Hayward signed with a Celtics, and the team was a legitimate title contender during his time there.
However, after just three years in Boston, Hayward decided to ditch the Celtics and sign with the Charlotte Hornets. Ahead of his return to the TD Garden on Wednesday, the former All-Star opened up about that decision and what he misses most about the Celtics.
Gordon Hayward looks back fondly at his time with the Celtics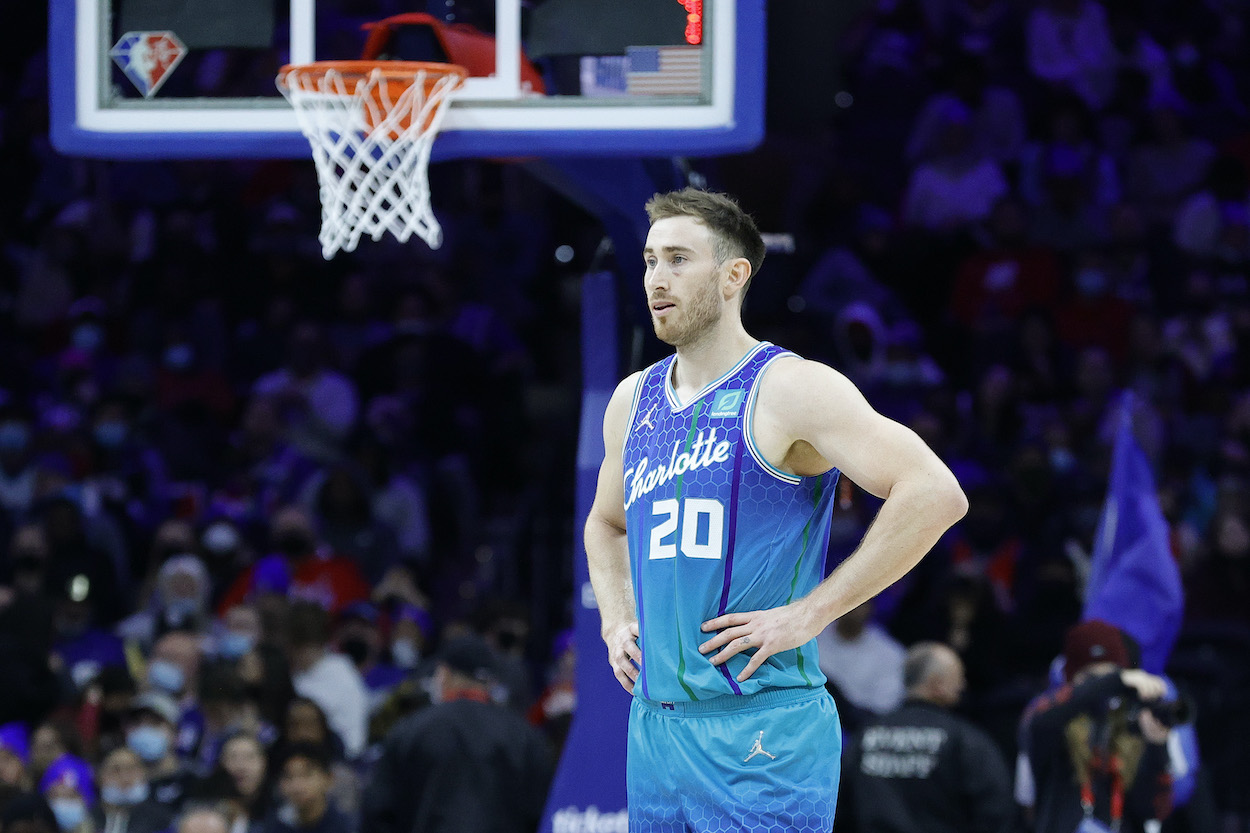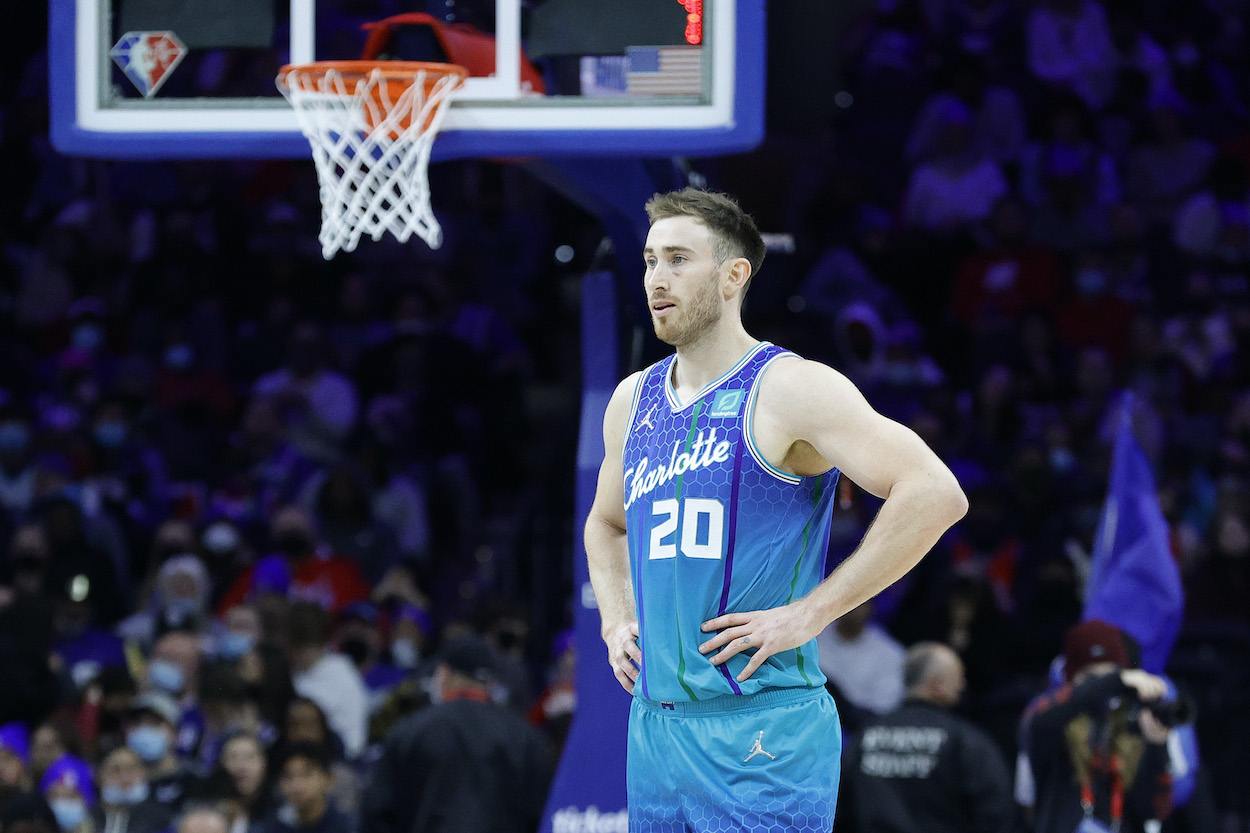 Hayward's three seasons with the Celtics were some of the toughest years of his career. After being named an All-Star for the first time in 2017 and signing a four-year, $128 million contract with Boston, Hayward fractured his ankle five minutes into his Celtics debut and missed the entire season.
The forward came off the bench for much of the 2018-19 season and struggled coming off of his ankle injury. Then, in his third season with the team, he suffered another ankle injury in the playoffs and missed the Eastern Conference Finals.
Despite three frustrating years in Boston, Hayward only has good things to say about his time with the Celtics.
"I think that I built a lot of great relationships in Boston," Hayward told Chris Mannix of Sports Illustrated this week. "With the staff, with the coaches, training staff, the players. Those are the things that you remember more than anything. I know a lot of retired players always talk about it, but that's just the truth."
Hayward reveals why he left the Celtics for the Hornets
Hayward had the opportunity to return to Boston in the 2020 offseason, but he instead decided to abandon ship and sign with the Hornets on a four-year, $120 million deal.
He explained the reasoning behind that decision to SI.
"The money was relatively similar at all the places that I was looking at," Hayward said. "It was more just the place where I felt like I could maximize who I was as a basketball player. Charlotte kind of blew me away with their presentation and having the chance to take a team to that next level.
"Just talking with [Hornets coach] James Borrego, just me playing against those guys. I kind of had seen their talent level and seen what they were about and the way they wanted to play basketball, and that fit how I wanted to play. I felt confident in myself too, that I could bring something to the team. It just felt right."
Two seasons into his stint with Charlotte, Hayward has the Hornets on pace to play in a playoff series for the first time since 2016. And he's loving every second of it.
"I'm extremely happy." he said. "I love the city of Charlotte. I think our family loves the city of Charlotte. We certainly have room to improve and a lot of work before we can say that we're going to contend for a championship, but we're trying to do that every day and we're trying to get better and I'm doing whatever I can to help us do that."
Returning to Boston for the first time since his departure
Hayward is set to make his return to Boston this Wednesday for the first time since his departure in 2020, and there's a good chance he'll see his old friend, Stevens, before or after the game. When asked about the memories from his time playing for his old head coach, Hayward said they're only positive.
"I think I'll choose to remember all the good moments that we had together," he said. "Getting a chance to play for somebody when you're 18 and then play for somebody when you're 30, I think that's pretty cool and pretty special. He certainly helped me become the player that I am today. I owe him a lot. It's pretty amazing that I got a chance and the opportunity to do that. It's definitely going to feel some sort of way walking in [to TD Garden]. I'm looking forward to it."
Like Sportscasting on Facebook. Follow us on Twitter @sportscasting19.