Hall of Famer Grant Hill Ready to Become Face of USA Men's Basketball After 2020 Tokyo Olympics
Jerry Colangelo has long been the foremost figurehead for Team USA Basketball, but that will change soon after the 2020 Tokyo Olympics.
Colangelo has been managing director of USA Basketball since 2005. He has brought Team USA back to the top of the international basketball world after the Americans disappointed by winning a bronze medal in the 2004 Athens Olympics. Team USA has won gold in three straight Olympics and will be vying for a fourth in Tokyo.
The 2020 Tokyo Olympics will be Colangelo's last major tournament as managing director, however, as he prepares to pass the torch to an NBA legend in Grant Hill.
Grant Hill has already done quite a bit in the game of basketball
There isn't a whole lot Grant Hill hasn't accomplished both on and off the basketball court.
Hill was an All-American at Duke University. He was a seven-time All-Star and five-time All-NBA talent whose career might have rivaled some of the very best players in league history had he not been hampered by knee injuries. Even with those injuries, Hill remodeled his game and became an elite defender while being a consummate professional.
The Dallas native has been very active since his retirement in 2013. He is on the board of trustees at Duke and is a co-owner and vice chairman for the Atlanta Hawks. Hill is on the board of directors at the NCAA and has been a broadcaster with TNT for several years.
Hill's interests and dealings are varied, giving him the kind of portfolio to take charge of Team USA men's basketball.
Hill will replace Colangelo as managing director after the 2020 Tokyo Olympics
Hill will not be in Tokyo as Team USA men's basketball tries to win a fourth straight gold medal. Nevertheless, the work will begin shortly thereafter with qualifying for the 2023 Basketball World Cup.
The 48-year-old said he embraces the opportunity and understands the significance of representing the stars and stripes.
"Another opportunity to represent your country, to serve your country in this capacity, that was the reason for me," Hill said, per Tim Reynolds of the Associated Press. "I think also understanding how important, how significant the Olympic experience was for me back in 1996 and wanting to help recreate for young men who are coming through the NBA and want to be a part of this. It's almost a calling in a lot of ways."
Colangelo said Hill had been very engaged in recent years and made a point of picking both his and Mike Krzyzewski's brains. Colangelo also explained Hill's interpersonal skills made him the ideal candidate for the job.
"Grant has been around us over the years and our training camps, because of relationships with myself, with of course Coach K, his coach in college," Colangelo said, per Reynolds. "He's very aware. There's been a lot of conversation. There'll be plenty more conversation. And it's not rocket science. It really isn't. It's all about relationships, and he's very good at relationships so I feel very confident in passing this on to Grant Hill."
Hill said the opportunity was a "calling," but it practically sounds as though Krzyzewski and Colangelo have been grooming him for the role for some time now.
How will men's basketball fare at the Olympics?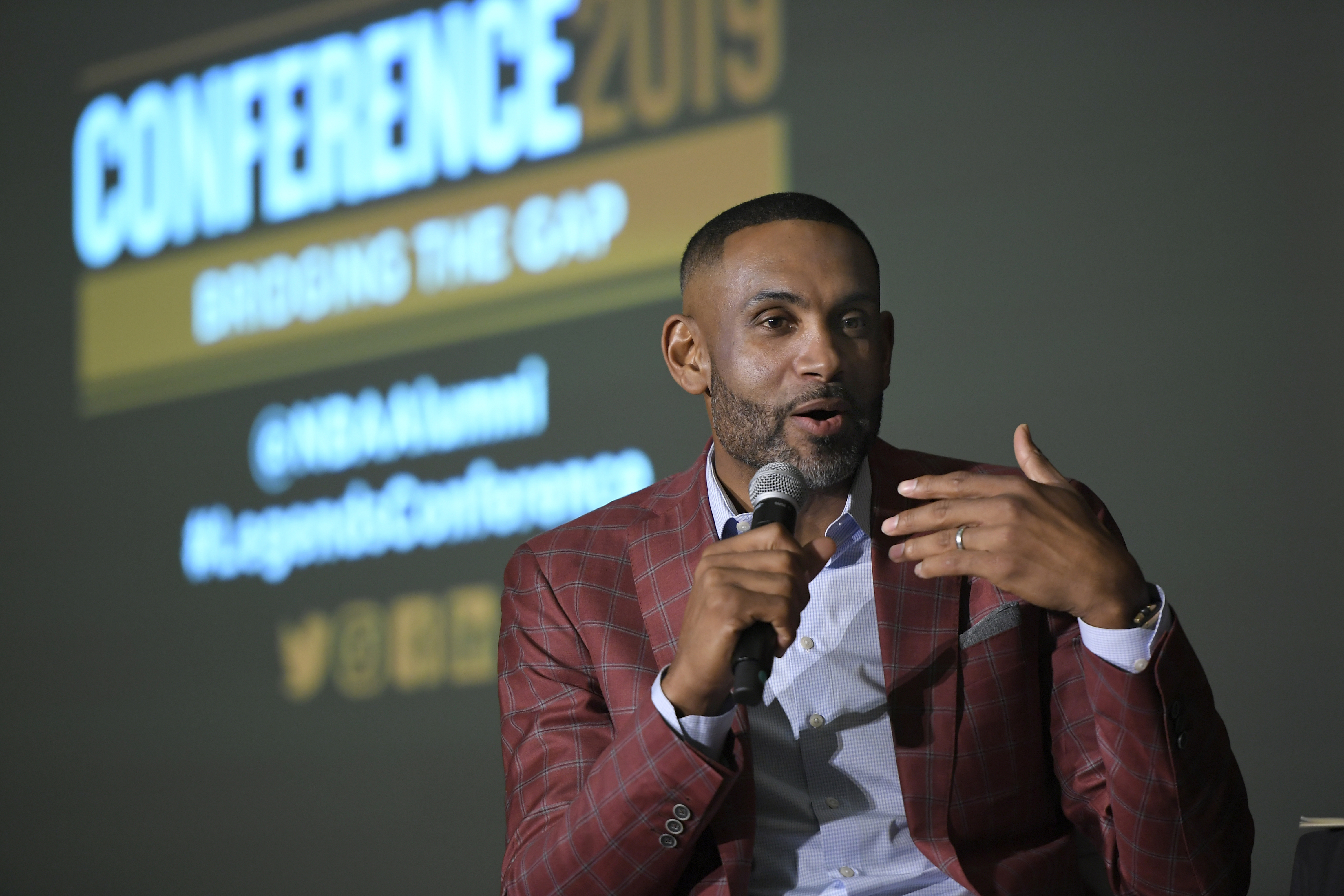 Team USA men's basketball has had a bumpy road to Tokyo in recent weeks, one filled with surprising exhibition losses (to Nigeria and Australia) and many health hurdles because of COVID-19. Still, it would be a surprise for head coach Gregg Popovich and Co. to come back with anything less than gold.
The roster is loaded with some of the best talents in the NBA, including Kevin Durant and Damian Lillard. No other country can really match the United States for star power. Then again, the exhibition losses showed Team USA is far from infallible.
Hill might not be in Tokyo, but he will likely be cheering Team USA on before officially assuming Colangelo's duties.
RELATED: Grant Hill's Stunning Net Worth Helped Him Buy an NBA Team