The 5 Greatest College Football Teams of All Time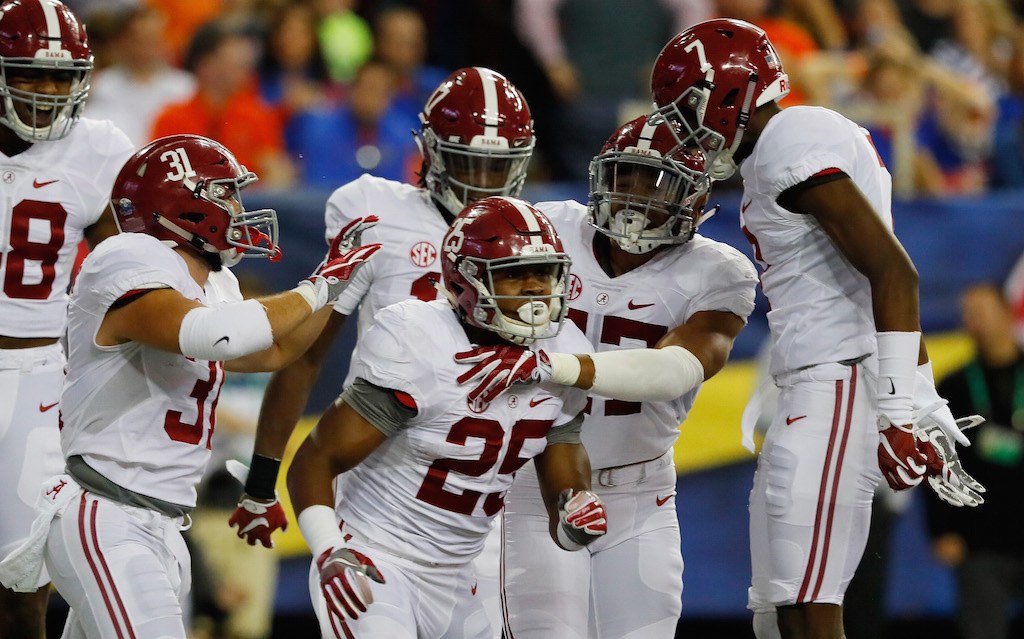 Coming into this college football season, we had high expectations. Luckily for us, the season delivered. Marquee matchups lived up to the hype; individual players put up record-breaking numbers; and the College Football Playoff is officially set, consisting of four teams destined to leave a lasting impression. In fact, if the CFP plays out how many predict, we could be on the cusp of witnessing history.
The good folks at FiveThirtyEight are all about using statistics to try and determine the greatest teams of all time. Using a specific metric, the Elo rating system — where "the ratings update after each game depending on who won, by how much and where the game was played, and before each season, the ratings from the year before are carried over after being reverted slightly toward the mean" — they've calculated that this year's Alabama Crimson Tide is already among the best groups college football has ever seen.
If Alabama is unable to win this year's College Football Playoff, it'll most certainly fall in FiveThirtyEight's final rankings. However, as things currently stand, here's a look at the five greatest college football teams of all time.
5. 1988 Miami (FL)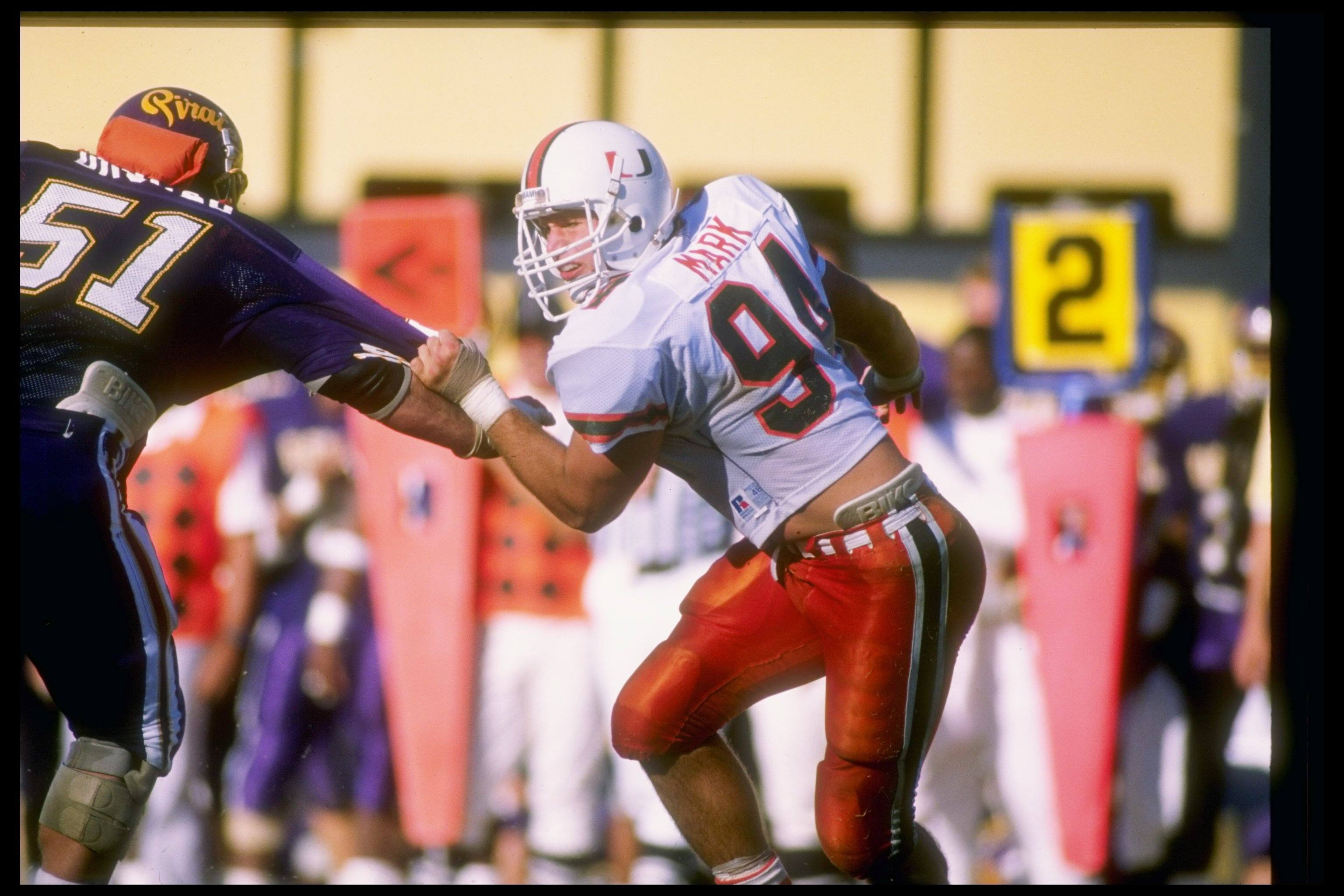 Peak Elo rating: +32.2
The 1988 Miami Hurricanes may have finished the season No. 2 in the final AP poll, but Jimmy Johnson's crew was still a force to be reckoned with. This group put up 34.8 points per game (ninth of 105), limited the opposition to just 9.7 points per contest (second of 105), and ended the year with a decisive 23-3 win over the Nebraska Cornhuskers in the Orange Bowl. With an 11-1 record and a handful of lopsided victories over quality opponents, The U more than earned its place among college football's best teams ever.
4. 1974 Oklahoma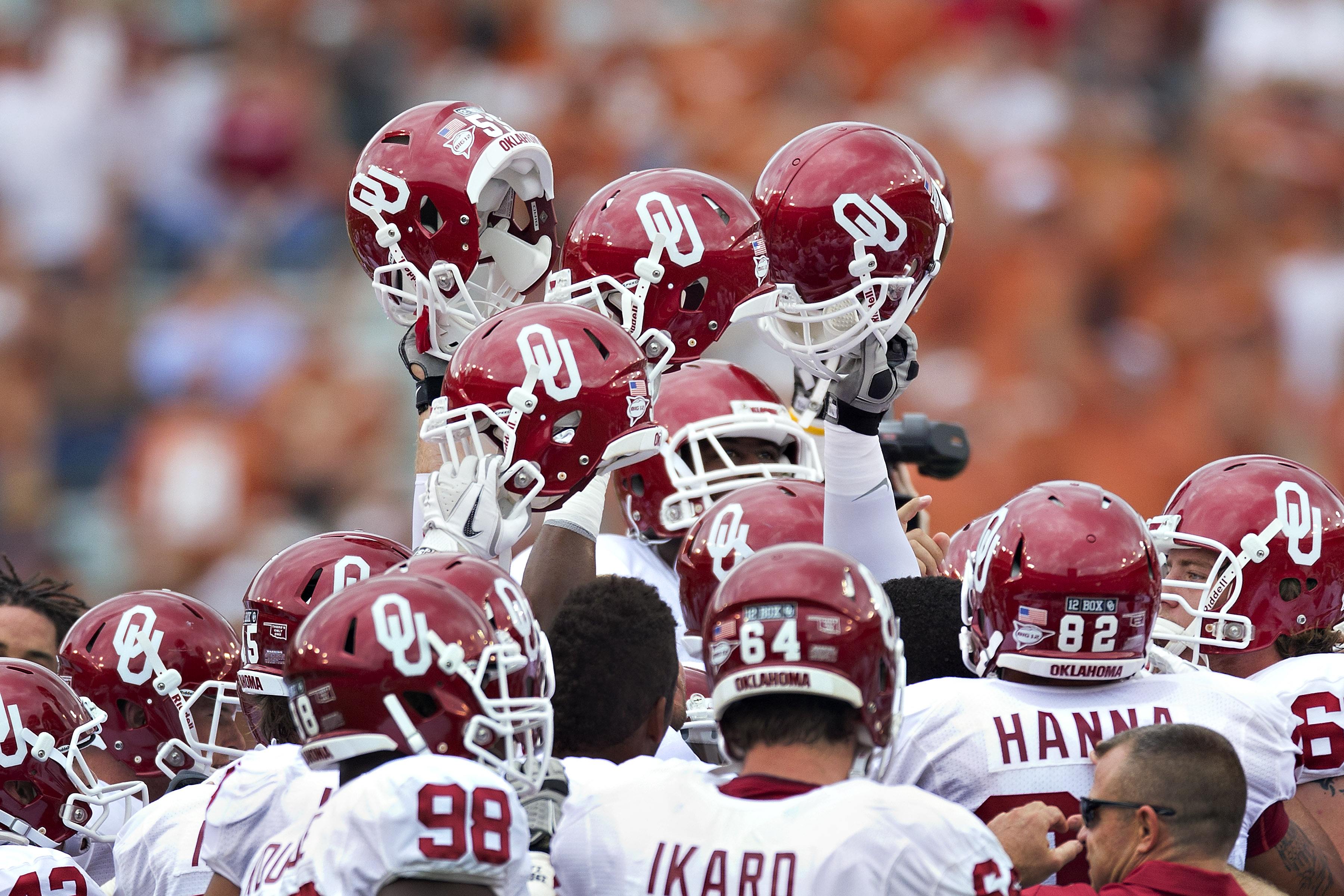 Peak Elo rating: +32.3
In 1974, there was Oklahoma and then there was everyone else. Barry Switzer's Sooners dominated on both sides of the ball, scoring a nation's best 43 points per game while holding their opponents to just 8.4 points a contest (fifth of 129). On top of that, the Sooners finished 7-0 in conference play, a perfect 11-0 on the year, and No. 1 in the final AP standings. This group's place among the best of the best is firmly secured.
3. 2015 Alabama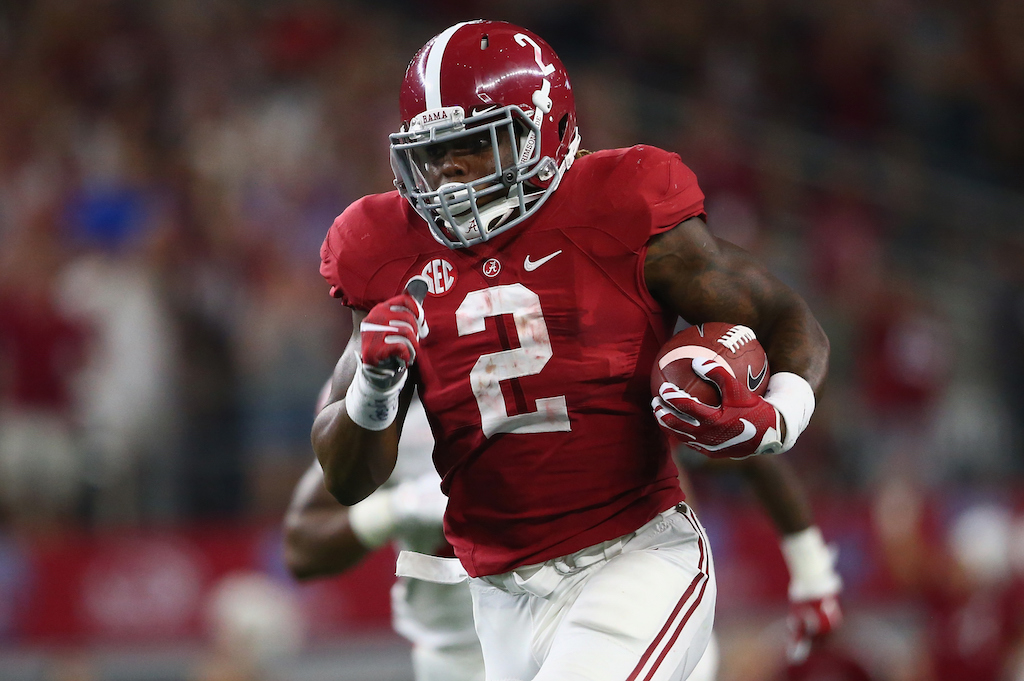 Peak Elo rating: +32.8
Led by Heisman Trophy winner Derrick Henry, the 2015 Alabama Crimson Tide rolled over the rest of college football. Nick Saban's crew went 14-1 on the season, held opponents to just 15.1 points per game (third of 128), and took care of business in College Football Playoff, defeating Michigan State in the Cotton Bowl and Clemson in the title game. What's even more impressive is the fact that this might not even be Saban's best team. No wonder folks think he would be crazy to ever bolt Tuscaloosa.
2. 1995 Nebraska

Peak Elo rating: +33.9
If we were going off of "final" Elo ratings, the 1995 Nebraska Cornhuskers would be the greatest team in college football history. Tom Osborne's crew was absolutely unstoppable. Behind quarterback Tommie Frazier, the Cornhuskers amassed a ridiculous 53.2 points per game (first of 108), annihilated the No. 2 Florida Gators 62-24 in that year's Fiesta Bowl, and cruised to a perfect 12-0 mark on the season. Whether or not this particular team winds up finishing atop FiveThirtyEight's standings is irrelevant. The '95 Cornhuskers could hang with anyone.
1. 2016 Alabama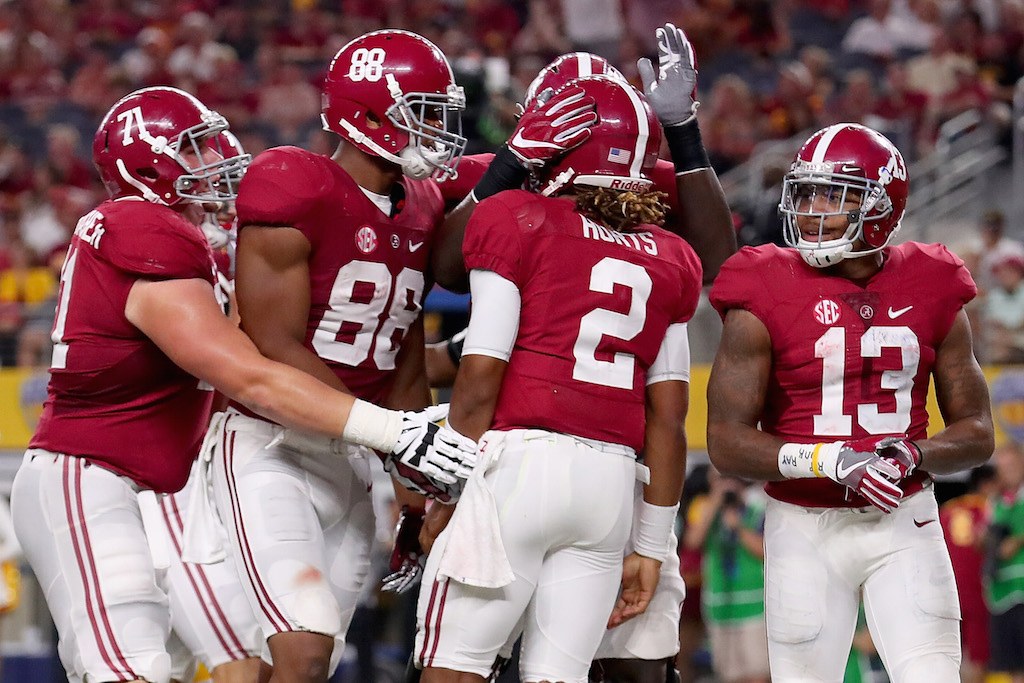 Peak Elo rating: +34.2
The Alabama Crimson Tide have been the country's top team throughout the entire 2016 regular season. The offensive, led by a freshman quarterback (crazy, right?), is putting up 40.5 points per contest (13th of 128), while a veteran defense is limiting opponents to just 11.8 points a game (first of 128). As long as the Tide — currently 12-0 on the year — run the table in the College Football Playoff, their place among the greatest college football teams ever is secure. Just another reason why Saban earns the big bucks.
Statistics courtesy of FiveThirtyEight and SR/College Football.