10 Greatest First Basemen to Ever Play the Game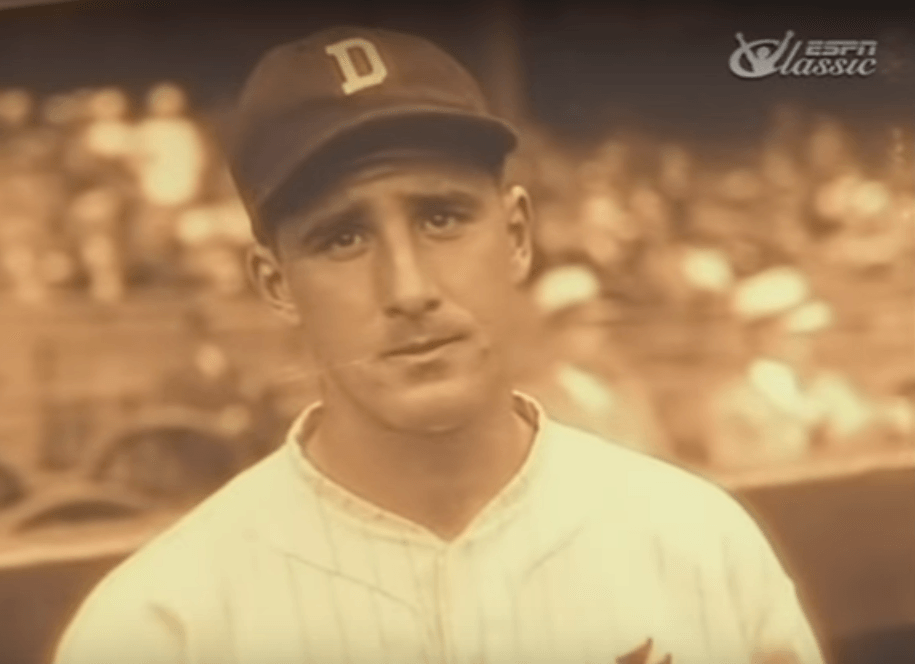 Who's on first?
For as long as most remember, a slugging player not known for his defensive range has been on first base. The tradition continues in the modern era with mashers like Anthony Rizzo, Edwin Encarnacion, and Chris Davis. Because defense is secondary (if not unwelcome), the best first basemen put up huge power numbers and typically hit third or fourth in the lineup.
The greatest to ever play at the position turned offensive menace into an art form. Whether via a home run, triple, double, single, walk, sacrifice fly, or RBI ground-out, they could beat pitchers in every conceivable way.
To narrow down our list of the greatest first basemen, we chose ballplayers with a special gift for hitting and some competence fielding the position. Because there's only space for 10, we squeezed out the great Johnny Mize for his lower-counting stat totals because of time he spent fighting in World War II. (We acknowledge the injustice.)
Let's take a quick look at the 10 greatest first basemen in baseball history. Number one on our list is a man who was as feared as Babe Ruth.
10. Hank Greenberg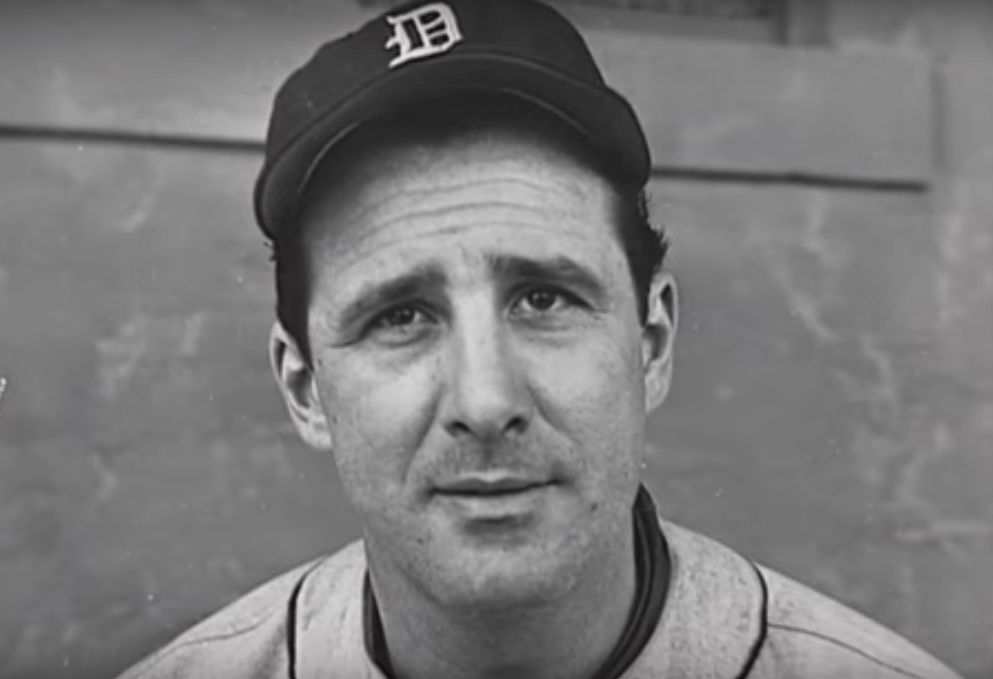 Because of his lower home-run and RBI totals, the case for Hank Greenberg is slightly tougher. Like many of his contemporaries, the slugging Detroit Tigers first baseman missed more than three years of his peak playing years serving in the U.S. Air Force during World War II. He managed to pack his 339 HR and 1,274 RBI into just nine full seasons (13 overall).
However, during his prime, there was no power hitter on his level. Greenberg led the league in home runs four times (including 58 in 1938), RBI four times (including 184 in 1937), and earned himself two MVP awards. In the 1945 World Series (his second title with Detroit), his 2 HR and 7 RBI (1.162 OPS) paced the Tigers against the Cubs. The following year (at 35), he led the league with 44 HR and 127 RBI.
Next: No one ever swung as hard as this Cleveland Indians batter
9. Jim Thome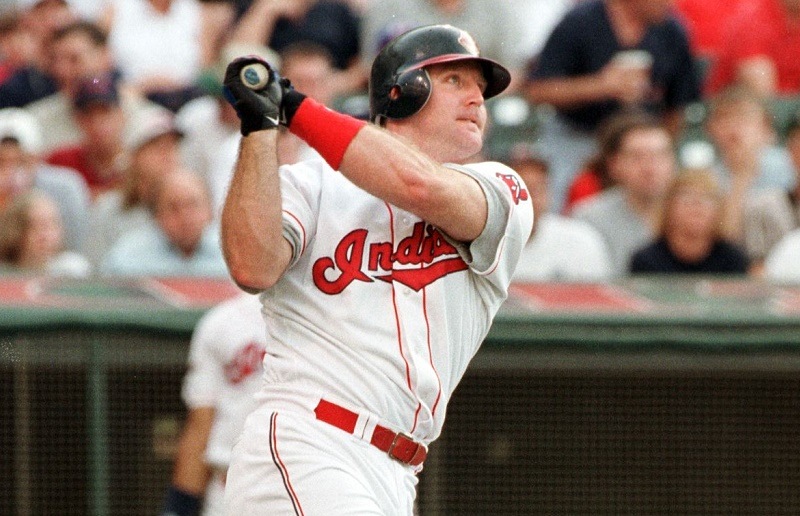 If they had today's advanced measuring technology in Jim Thome's prime, we might be able to tell whether or not anyone ever swung as hard as he did. Thome was a picture of power and patience.
Even though he struck out a ton, Thome put up great career numbers in batting average (.276), OBP (.402) and slugging (.554). Thome also made a huge impact on the postseason. His 17 HR ties with David Ortiz for seventh in playoff history. However, the percentage of homers per plate appearance is not close. Compared to Ortiz's 369 plate appearances (one HR per 21.7 PA), Thome needed far fewer (267) to reach the same milestone (one HR per 15.7 PA).
Next: He helped the Orioles win the 1983 World Series
8. Eddie Murray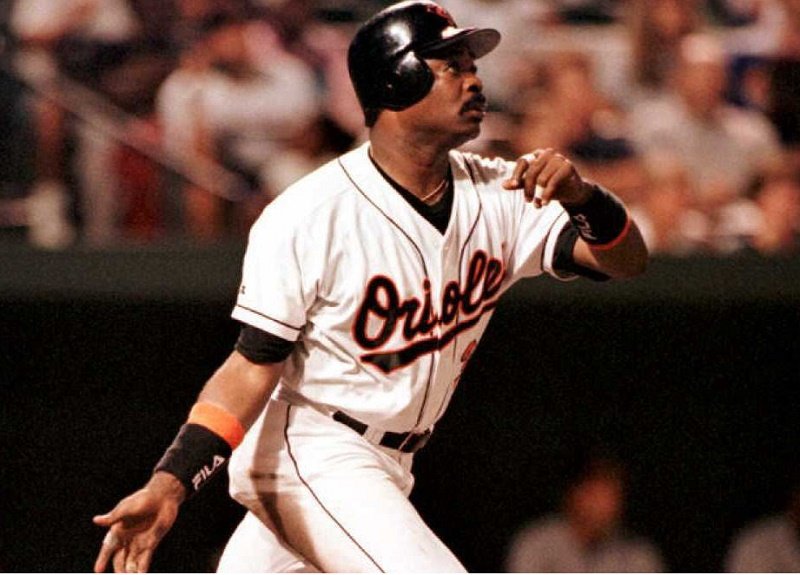 "Steady Eddie" hit for a high average (.287), power (504 HR, 560 2B), and was as good an RBI man (1,917) as he was an asset on defense. During his peak years in Baltimore, Murray won three Gold Gloves and is the all-time assist leader among first basemen with 1,895. Yet despite his solid glove work, Murray is known for his bat.
He's second only to Mickey Mantle for home runs as a switch-hitter, and his 3,255 hits rank him 13th all-time. If you needed a run knocked in, Murray was your man. He leads all MLB batters with 128 sacrifice flies and his RBI total places him 10th in the pantheon. This didn't change in the postseason, either. Murray had multiple RBI in eight of nine postseason series, including the Orioles' 1983 World Series win over Philadelphia.
Next: A Hall of Famer who had a 22-year career
7. Harmon Killebrew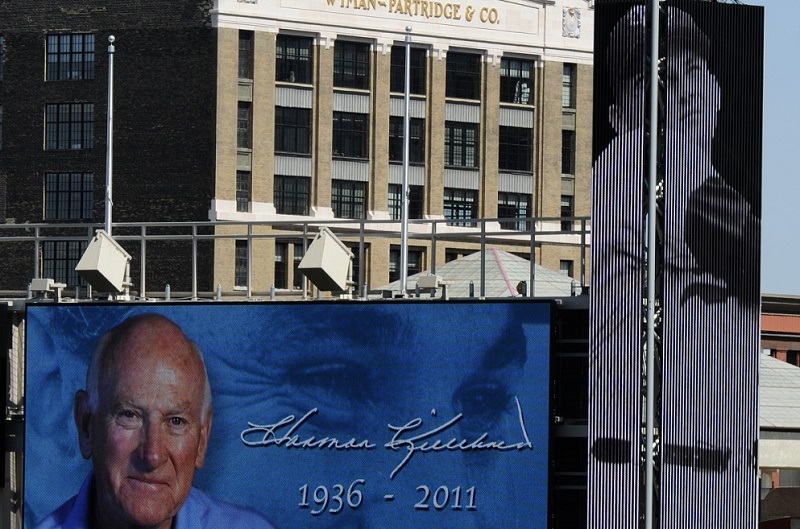 For those who expect a first baseman to slug home runs and worry about the rest later, Hall of Famer Harmon Killebrew is your man. "Killer" slugged 573 HR in his 22-year career, which is fourth among first basemen and 12th among all MLB players.
During his peak years playing mainly for Minnesota, he led the league in home runs six times, walks four times, and RBI three times. His MVP season in 1969 was one for the ages. At a time when pitchers had their way with batters, Killebrew posted a league-best 49 HR, 140 RBI, 145 BB, and .427 OBP. He finished in the top five of MVP voting six times altogether.
Next: The 1969 MVP
6. Willie McCovey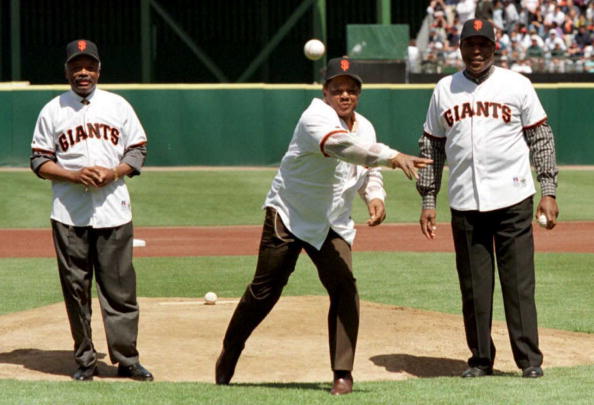 In 1968, widely known as the Year of the Pitcher in Major League Baseball, the game's best took the expanded strike zone and ran with it. Amid this severe power outage, San Francisco Giants first baseman Willie McCovey hit .293 with a league-best 36 HR, 105 RBI, and .923 OPS. The following year, he hit .320 and dominated the NL with a 45 HR, 126 RBI, and 1.108 OPS. At a time when pitchers chewed up and spat out hitters for fun, McCovey led MLB with 45 intentional walks. He won the 1969 MVP for that performance, and modern fans can only wonder what type of numbers "Stretch" would have put up in, say, 1998.
As his career stands, the six-time All-Star and 1959 Rookie of the Year still ranks among the best for those convincing peak years. He posted 521 HR, 1,555 RBI, and a .889 OPS over 22 seasons. Though he never got a World Series ring, McCovey hit .310 (1.101 OPS) with 3 HR and 7 RBI in eight postseason games.
Next: This White Sox first baseman inspired fear in pitchers.
5. Frank Thomas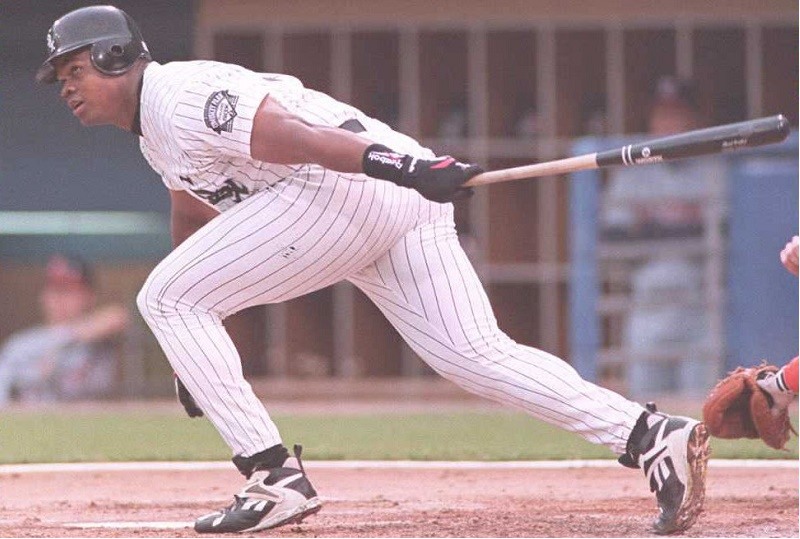 Beyond the obvious power — he ended with 521 HR, 495 doubles, and 1,704 RBI — Thomas was a master of taking walks when a pitcher avoided the issue. This explains how he led the league in free passes four times and on-base percentage four times.
He ended with a gaudy .419 OBP. Unlike many power hitters of today's game, Thomas balanced his total power attack with a high average, ending with a .301 mark. In his two MVP seasons for Chicago (1993 and 1994), the Big Hurt put up consecutive seven-win seasons and launched his Hall of Fame career in earnest. Despite the fear he inspired in pitchers, Thomas was one of the friendliest guys on the field. His trademark smile was nearly as powerful as his mighty swings.
Next: The greatest ballplayer of the 19th century.
4. Cap Anson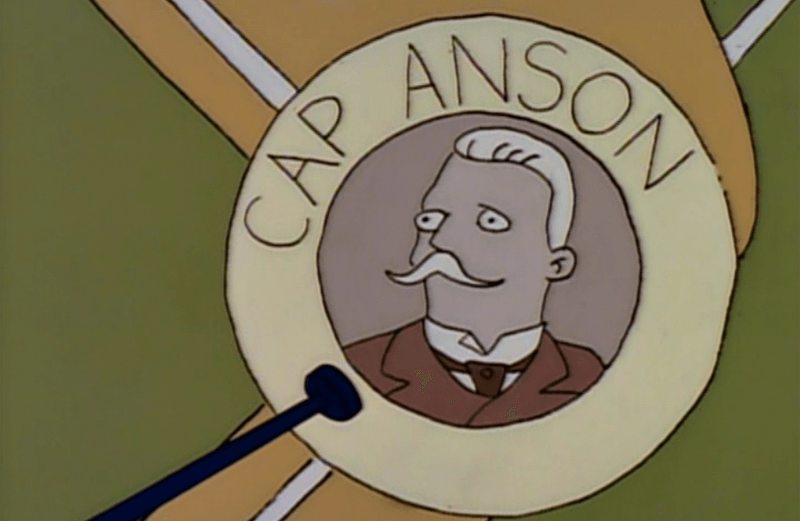 When The Simpsons tycoon Montgomery Burns wanted to draft a group of ringers for his nuclear power plant's softball team, he demanded Smithers get Cap Anson. (Smithers gently informed his boss Anson had been dead for the better part of a century.) Anson, who starred for the Chicago White Stockings in the 1880s, did some things on the baseball diamond that leap off the stat page.
As the greatest ballplayer of the 19th century, he struck out at a 2.8% rate for his entire career (302 total) across 2,523 games. Basically, Anson put the ball in play every at-bat, and his 3,418 hits (eighth in MLB history), 2,076 RBI (fourth), and 1,996 runs (ninth) are the most ever recorded by a first baseman. Playing in a pre-power era, Anson slugged enough (.447) to go with his elite average (.334) and OBP (.394). He led the league in RBI eight times and batting average four times. No wonder Mr. Burns coveted him.
Next: The hitter with two gold gloves.
3. Albert Pujols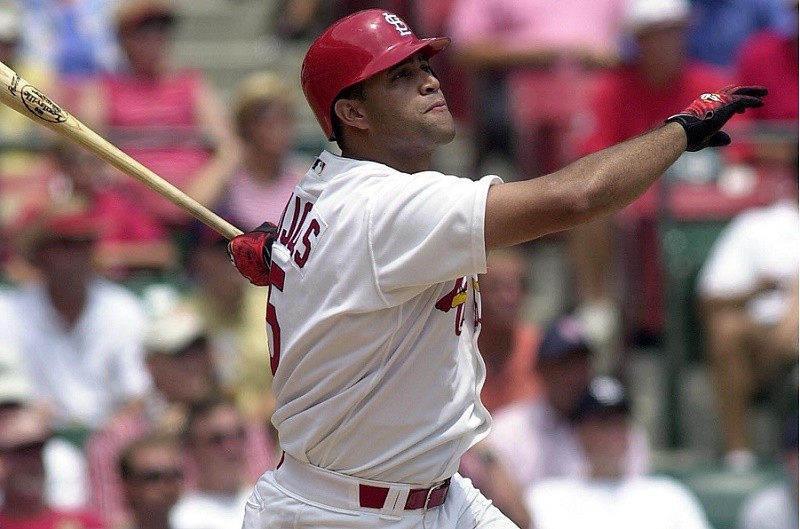 The certain Hall of Fame career of Albert Pujols is still going strong. After connecting for 31 homers in 2016, the big slugger reached a total of 591 HR (ninth all-time). He's led the league in runs five times, OPS four times, total bases four times, slugging three times, and homers twice in addition to his 2003 batting title (.359). He was 2001 Rookie of the Year, won three National League MVP awards for the Cardinals, and sports a .309 career average.
In 77 playoff games (roughly half a season), Pujols posted a .323 average with 19 HR (fourth in playoff history) and 54 RBI (sixth). He won two World Series rings with St. Louis. If there is any space left in the discussion of the greatest first basemen ever, we'll also mention his two Gold Gloves.
Next: The man known as "Double X"
2. Jimmie Foxx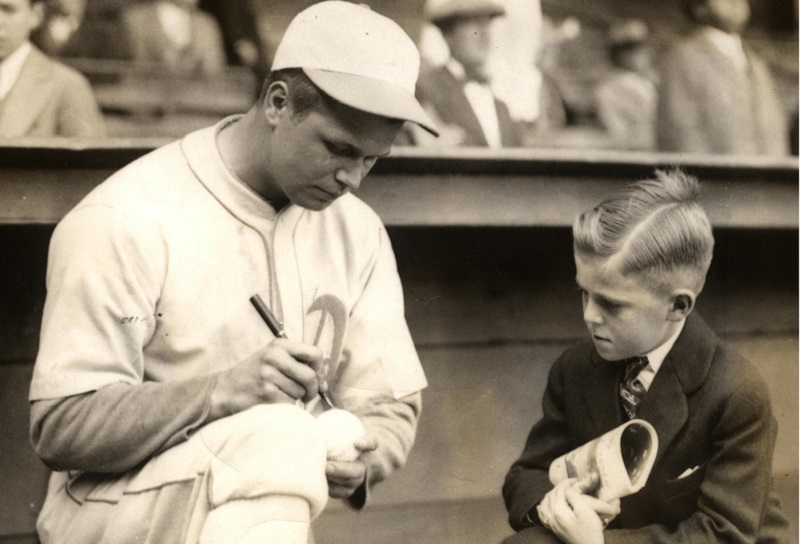 Playing 11 seasons for the Philadelphia Athletics and six for Boston, Jimmie Foxx laid waste to more pitchers than can be counted. Foxx entered the league at 17 years old and was a bona fide star by 22. Between 1929 and 1939, he had one of the great runs in Major League history, with three MVP awards and trips to every All-Star Game. "Double X" led the American League (the one with Lou Gehrig and Babe Ruth playing for New York) in home runs four times, RBI three times, slugging five times, and batting average twice.
When his career ended, he had 534 HR, 1,922 RBI, and a .325 average. Foxx also led the A's of Philly to three straight World Series from 1929 through 1931, winning two of them. There was no letdown for the Beast in the Fall Classic; in 18 Series games, he hit .344 with 4 HR and 11 RBI.
Next: A member of Murderers' Row
1. Lou Gehrig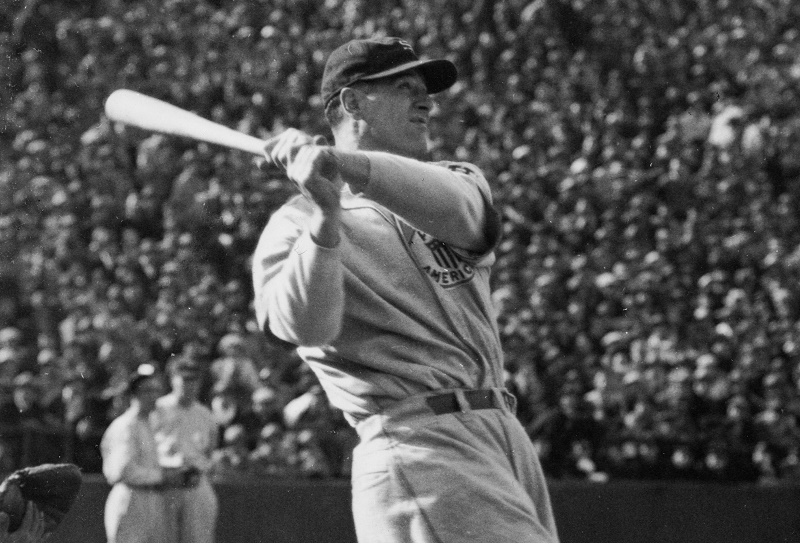 Lou Gehrig was the cleanup hitter on the 1927 Yankees. On the group known as Murderers' Row, he was as feared as Babe Ruth. (Hence the club's reputation as the greatest team of all time.) Among first basemen, Gehrig is the leader in WAR (112.4), slugging percentage (.632), on-base percentage (.447), and isolated power (.292), the stat that measures a batter's thump. Only Ruth (.690) and Ted Williams (.634) ever slugged at a higher clip than Gehrig. Matched up against contemporaries like Ruth and Foxx, Gehrig led the league in RBI five times, slugging five times, runs four times, total bases four times, home runs three times, walks three times, doubles twice, and triples once.He won two MVP awards and finished in the top five in MVP voting eight times.
How did Gehrig fare in the postseason? In 34 games, he hit .361 with 10 HR and 35 RBI. (His 2.433 OPS in the '28 Series remains a record.) Finally, we'll mention his consecutive games streak that stood for over half a century, earning him the nickname "Iron Horse." Only a disease that now bears his name could stop Lou Gehrig, the greatest first baseman of all time.
Read more: 15 Greatest Center Fielders in MLB History
Statistics courtesy of Fangraphs and Baseball-Reference.