MLB: 5 Greatest Games of Clayton Kershaw's Career
Sports fans love to argue about plenty of things. When it comes to the best position player in baseball, few will give you a name other than Los Angeles Angels outfielder Mike Trout. For the best pitcher in the game, most probably say Clayton Kershaw.
While he hasn't experienced the most postseason success in his career, the 28-year-old is there now and he dominated the Chicago Cubs in Game 2 of the last NLCS. History involves many pitchers who carried their team to a World Series championship — and Kershaw is capable of doing just that. Here are the five greatest games that "The Claw" has ever pitched.
1. June 20, 2011 vs. Detroit Tigers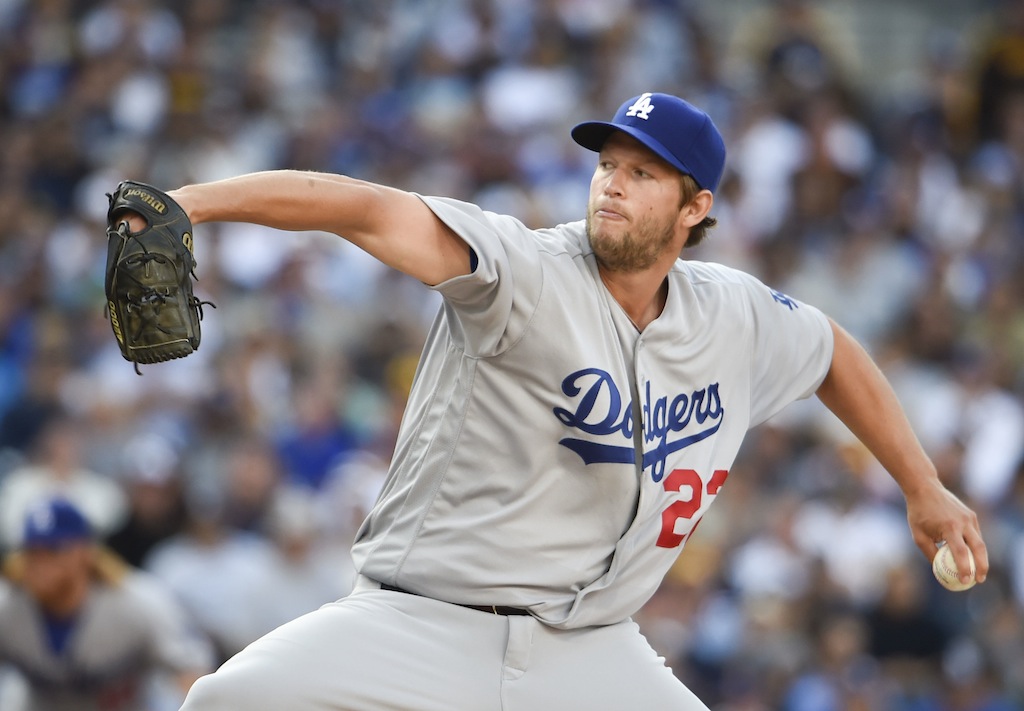 In 2011, the Los Angeles Dodgers sat in fourth place at 32-41 and prepared for a June meeting with the Detroit Tigers. They were in somewhat of a transition that year, with older players such as Ted Lilly, Hiroki Kuroda, Juan Uribe, and Vicente Padilla on their way out, and young guys like Kershaw, Matt Kemp, and Dee Gordon taking on significant roles with the team. Kemp experienced an especially good season, hitting .324 with a .986 OPS and finishing second to Ryan Braun in the National League MVP voting.
Kershaw was on from the start against the Tigers, allowing just three baserunners all game, including a single to Casper Wells, as well as a walk and double by Ryan Raburn. Striking out 11 batters in nine innings, Kershaw allowed zero runs and won the game 4-0. For the Dodgers offensively, Uribe had the big blow, hitting a home run off Tigers starter Brad Penny in the fourth inning. It didn't mean much in the standings for the Dodgers, who finished 82-79 that season, but it was an early glimpse of brilliance from young Kershaw.
2. May 12, 2016 vs. New York Mets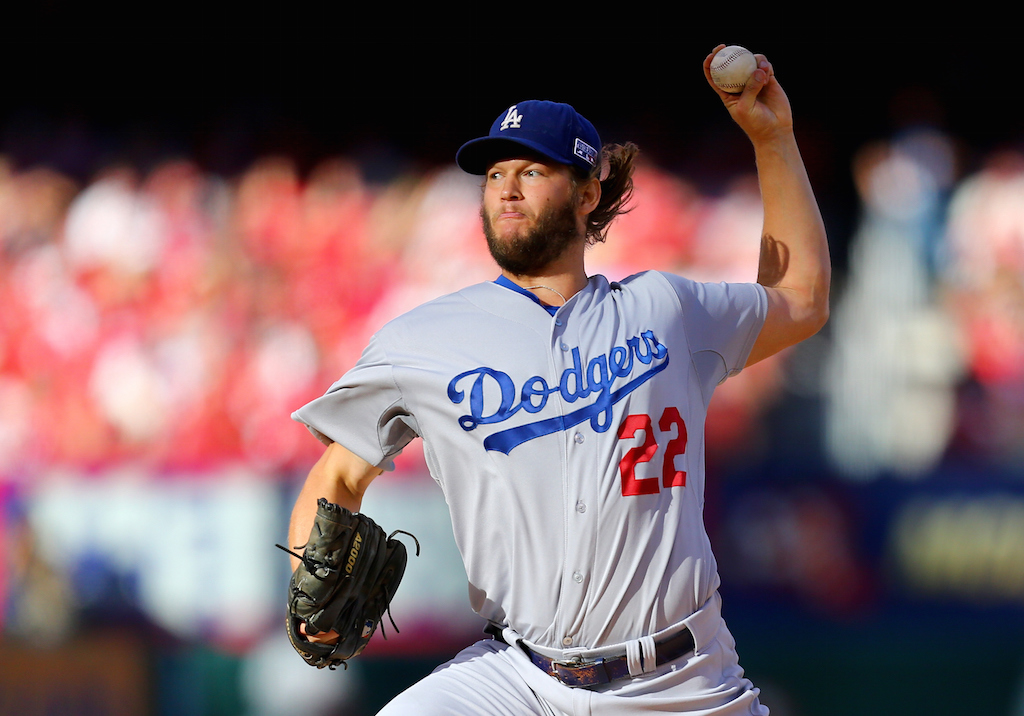 Outside of an extended stay on the disabled list with a herniated disc in his back, Kershaw was really on his game all season for the Dodgers this year. On May 12, he faced off against the New York Mets — who were in first place in the NL East at the time — and their ageless starting pitcher, Bartolo Colon. The Dodgers got to Colon pretty early, with catcher Yasmani Grandal hitting a three-run homer in the bottom of the first inning, and Chase Utley adding a solo homer in the second.
While Colon allowed five runs in five innings, Kershaw absolutely dominated the Mets. Once again, he threw nine shutout innings, allowing three hits, one walk, and striking out 13. Mets right fielder Curtis Granderson had the big hit of the game for New York, clubbing a double off Kershaw in the sixth inning. But by that time, the game was already pretty much decided and the Dodgers cruised to a victory behind their ace.
3. May 1, 2016 vs. San Diego Padres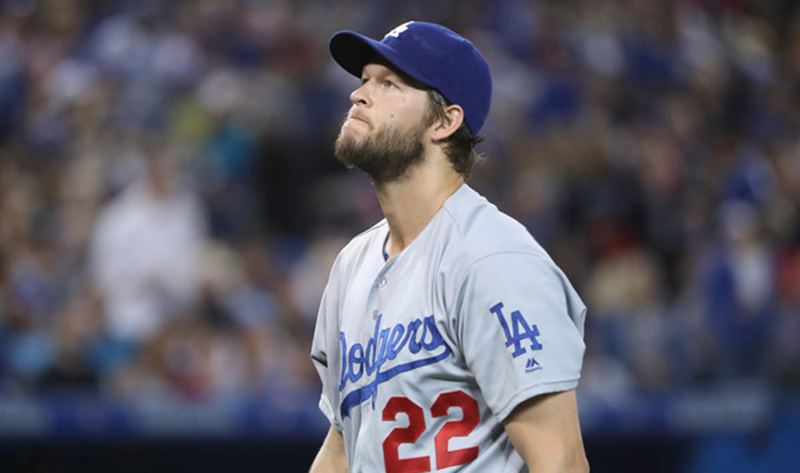 Believe it or not, this game against the Mets was two starts following an even better performance. On May 1, Kershaw took the mound against the San Diego Padres, and it was a pitcher's day on both sides. Fellow southpaw Drew Pomeranz went against him for the Padres; he threw seven innings, allowing three hits and one earned run with five strikeouts. That one earned run? It came across the plate in the bottom of the third when Kershaw singled to knock in catcher A.J. Ellis.
That's all Kershaw needed, too. He threw yet another complete game shutout, allowing three hits — all singles — to go along with zero walks and 14 strikeouts. In four plate appearances against Kershaw on the day, Padres center fielder Jon Jay got the Golden Sombrero — he struck out all four times. This game, as well as the Game 2 starts later against the Mets, was part of a five-game stretch when Kershaw tossed 42 innings, struck out 55 batters, allowed just 20 hits and two walks, and posted a 0.64 ERA.
4. September 29, 2015 at San Francisco Giants
When the San Francisco Giants matched up with the Dodgers on September 29, 2015, they still had hope — however slim — that they could win the division. With six games remaining on the schedule, San Francisco sat five games behind the NL West-leading Dodgers. All Los Angeles needed to do was win one of their three games against the Giants, and they'd crush their rival's hopes of making the postseason.
The game matched Kershaw against Giants ace Madison Bumgarner, and Los Angeles made this one a no-doubter. The Dodgers took an early 2-0 lead, and the Giants mounted their only real rally in the third inning. First baseman Kevin Frandsen hit a one-out single, and a walk to outfielder Angel Pagan put runners at first and second with two outs. But Kershaw got a groundout, and the Dodgers ended up scoring eight runs in total, eliminating the Giants from postseason contention. Kershaw's final line was a complete game shutout, just the one hit and walk allowed, as well as 13 strikeouts.
5. June 18, 2014 vs. Colorado Rockies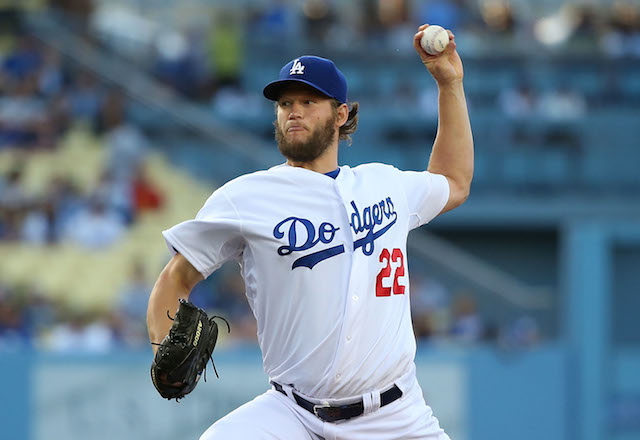 Kershaw's greatest game to date came back in 2014 against the Colorado Rockies. It also happens to be one of the best nine-inning masterpieces of modern baseball history. The fact that it came against Troy Tulowitzki's offensive-minded Rockies is even more impressive. The Dodgers went up early, scoring two runs in the bottom of the first off Rockies starter Jorge de la Rosa, and then five more in the bottom of the third. In total, the Dodger offense scored eight runs on the evening.
This made the game, itself, somewhat anticlimactic. But Kershaw certainly gave fans their money's worth. He threw a nearly-perfect game, pitching a no-hitter and striking out 15 batters in the process (the Rockies did get a player on base owing to an error by Hanley Ramirez, though). Using Baseball Reference's Game Score calculation, it comes in at 102, which is the third-highest Game Score for a nine inning game going all the way back to 1955. It was second at the time he threw it, but now trails Max Scherzer's 17-strikeout perfect game from 2015, as well as Kerry Wood's 1998 20 strikeout game. As great as this game was, the amazing thing about Kershaw is that there's always the possibility he could top it.
[uodate: this article originally stated that Kershaw's June 18 performance was a perfect game. It was not — it was a no-hitter. It has been updated to correct this error]
Statistics courtesy of Baseball-Reference.