The 10 Greatest Pittsburgh Steelers of All Time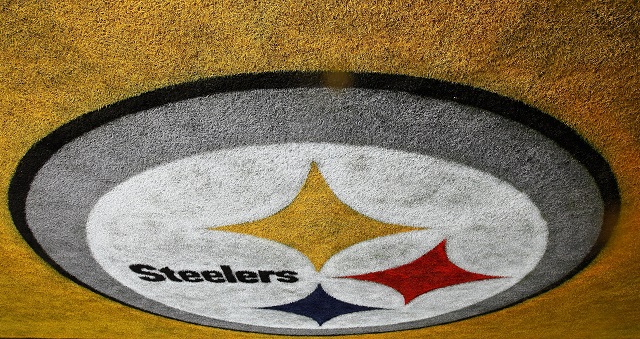 Founded in 1933, the Steelers have built their winning brand upon teamwork, gritty play, and above all, defense. It's no surprise, then, that the franchise has emerged as the perfect embodiment of a hardscrabble Western Pennsylvania region built upon blue-collar work — a bit of mythology reiterated by their (NFL record) six Super Bowl championships.
Therefore it's no surprise that a discussion on Steelers lore would reference the Steel Curtain defense, tough running, smart quarterback play, and postseason success above all else. In all, the Steelers have had 22 of its players, owners, and executives enshrined in the Pro Football Hall of Fame, something that makes breaking down this iconic franchise to 10 of its best players a test for any NFL historian.
Nevertheless, this is what we're proposing to do, and so, here are the 10 greatest Pittsburgh Steelers of all time.
1. Terry Bradshaw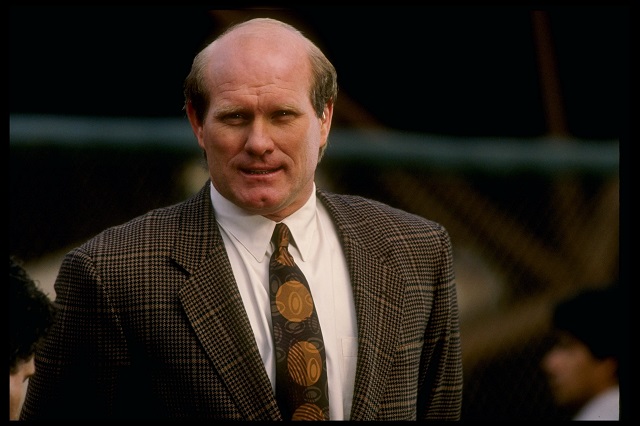 Terry Bradshaw was the greatest winner of his generation. At quarterback, Bradshaw led the Pittsburgh Steelers to four Lombardi trophies in six years (1974, 1975, 1978, 1979). Bradshaw was at his best in the postseason, as he passed for 932 yards and 9 touchdowns in his four Super Bowl appearances — two of which saw him claim back-to-back MVP honors in Super Bowls XIII and XIV, after lighting up both the Dallas Cowboys and L.A. Rams for more than 300 passing yards.
Ripped earlier in his career, for his poor decision-making and maddening proclivity to throw ill-timed interceptions, analysts began to dismiss Bradshaw as a game manager who merely rode upon the coattails of the Steel Curtain defense to victory. The Immaculate Reception, however, permanently altered the perception of Bradshaw and his offense.
The Steelers were trailing the Oakland Raiders 7-6 in the 1972 Divisional Playoff Round at Three Rivers. On fourth and 10, from his own 40-yard line, with 22 seconds left in the game, and no timeouts, Bradshaw shook off pressure from swarming Raider defensive linemen, before firing a bullet pass to halfback John Fuqua. Headhunting Raider safety Jack Tatum, however, met Fuqua at the football and forced a deflection. From there, the ball caromed backward, before being caught by Franco Harris, and ran in for the game-winning touchdown.
2. Rod Woodson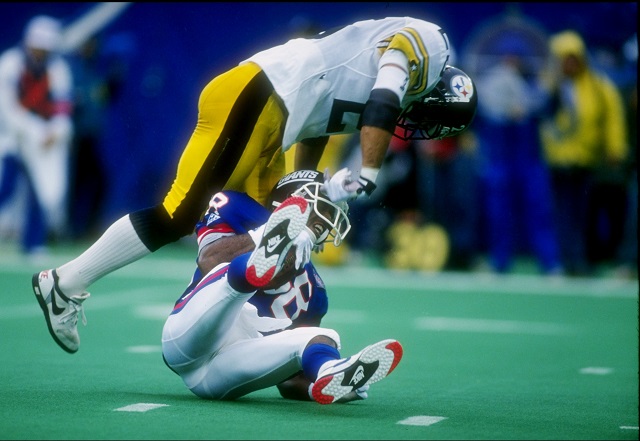 Rod Woodson was the greatest defensive back among a Steelers franchise that has also posted the likes of Mel Blount and Troy Polamalu at the back end. As a versatile athlete, Woodson was equally as great locking down the opposition's best wide receiver in man-to-man coverage, rotating into the soft zone to take on tight ends underneath, and stepping up to make perfectly executed form tackles on the edge in run support. He was also known to line up over the slot and blitz the quarterback out of defensive coordinator Dick LeBeau's madman scheme. After forcing a three-and-out, Woodson would remain on the field, as one of the most dangerous return men in the game.
For Woodson, a typical day at the office might have included 8 tackles, 3 pass deflections, 1 interception, 1 sack, and 1 return touchdown. A decade in Pittsburgh harassing the opposition saw him take seven trips to the Pro Bowl through this stretch. In the twilight of his career, Woodson ultimately slid over to safety and won a Super Bowl title with the Baltimore Ravens.
3. Franco Harris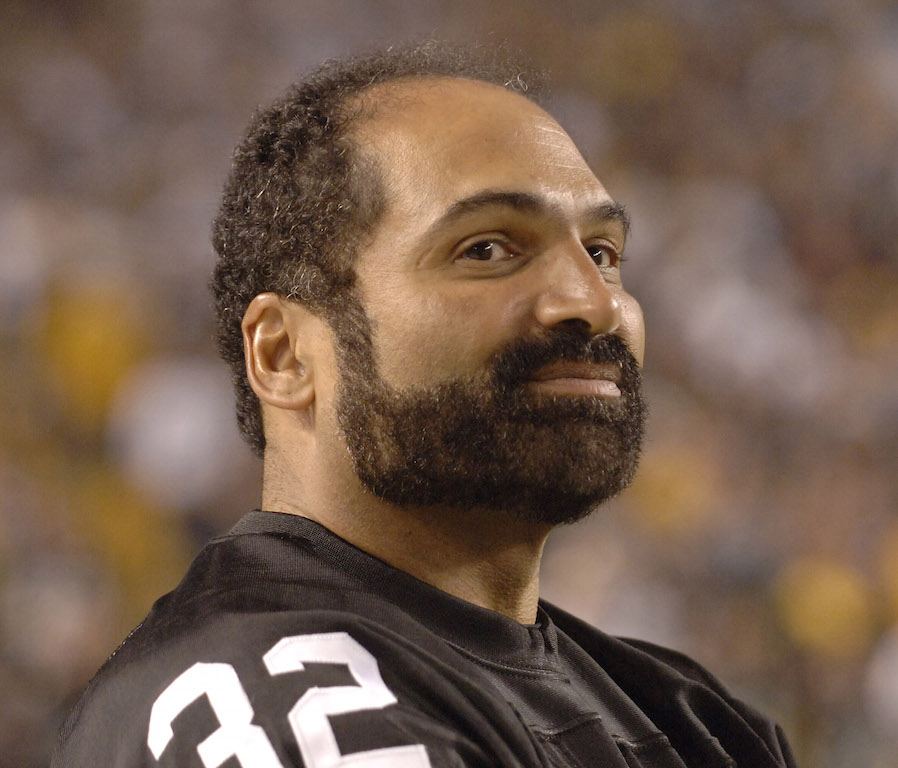 At 6-foot-2, Franco Harris was an upright runner capable of accelerating to top-line speed quickly and picking up large chunks of yardage. Breaking 1,000 rushing yards through eight separate seasons, he came in just behind the great Jim Brown in terms of all-time rushing yardage (12,120 to 12,312), but he will be forever immortalized for his role in the Immaculate Reception.
As a rookie, Harris caught a sharp ricochet off his shoelaces, before galloping down the sidelines. Before hitting paydirt, Harris kicked his speed into an extra gear, before leveling the final defender with a stiff-arm and tiptoeing into the end zone as time expired. All in all, Harris's career in Pittsburgh spanned between 1972 and 1983, and over time, he emerged as one of the most popular players on the team complete, with his own cheering section: Franco's Italian Army.
4. Jack Lambert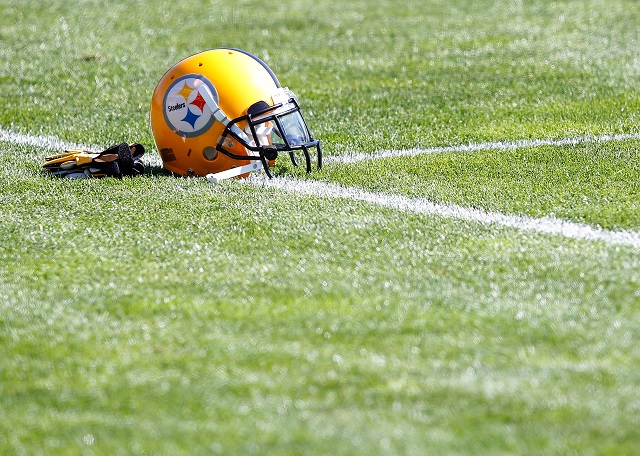 The face of the dominant '70s Pittsburgh defense, Jack Lambert spent eight years as the captain for a team that included Jack Ham, Mel Blount, L.C. Greenwood, and Mean Joe Greene. At a lanky 6-foot-3 and 220 pounds, Lambert made up for his apparent lack of size through sheer willpower, and at middle linebacker he was free to flow toward the football and blow up the ball carrier at the point of attack.
In run support, Lambert was a tackling machine who often finished off his hits by standing over a the tackled back, staring him down, and waving a menacing finger wag into his face. On drops, Lambert has been historically underrated, in terms of running stride-for-stride with half-backs and tight ends in pass coverage. Also of note: Over 11 years with the Steelers Lambert hauled in 28 interceptions.
5. Joe Greene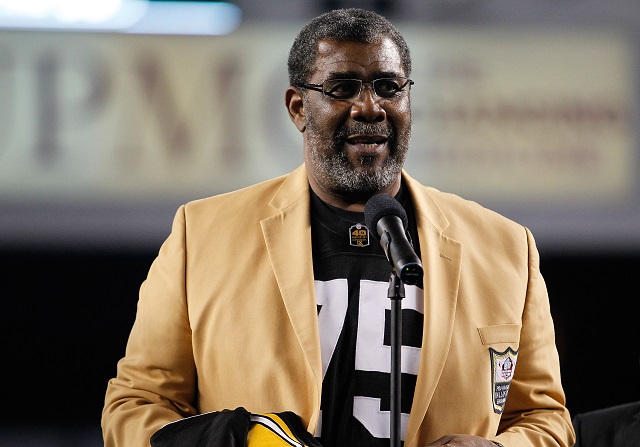 "Mean" Joe Greene was nothing less than the heart and soul for the Steel Curtain. At tackle, Greene popularized a pinch technique, where he would wedge his body between the guard-center A-gap. In doing so, Mean Joe Greene would take on two blockers, which would grant Hall-of-Fame linebackers Jack Ham and Jack Lambert space to clean up and make plays. As a pass rusher, Greene would often take his man and shove him back toward the quarterback. Certainly, this up-front pressure helped Mel Blount emerge as one of the all-time great bump-and-run cover corners.
In Super Bowl IX, Greene put it all together against the Minnesota Vikings, forcing one fumble, recovering another, and notching one reception. Like all gentle giants, however, this defensive tackle had a softer side. In a classic Coca-Cola advertisement, Mean Joe Greene offered up his game-worn jersey and a smile to an awestruck kid.
6. Kevin Greene
Kevin Greene wasn't drafted until the fifth round (No. 113 overall) of the 1985 draft, but his passion for the game, contagious intensity, and knack for getting to the quarterback, helped launch the sort of career that would eventually land him in the Pro Football Hall of Fame. The former Auburn Tiger amassed 160 sacks over the course of his 15 seasons in the league (collecting 10 or more sacks in 10 different seasons), and led the NFL in sacks during both the 1994 and 1996 seasons. He would retire from the game with five Pro Bowl selection and two First-Team All-Pro honors.
7. Hines Ward
Wide receiver Hines Ward is a Pittsburgh Steeler through and through. The team selected him with the 92nd pick in the 1998 draft, and he spent the entirety of his 14-year career donning the black and gold. In that span, Ward displayed an innate toughness, an unrivaled ability to block from the wideout position, and a tendency to make one big catch after another. A two-time Super Bowl champion, No. 86 walked away from the game with 1,000 career receptions, 12,083 career receiving yards, 85 touchdown catches, and four Pro Bowl selections.
8. Lynn Swann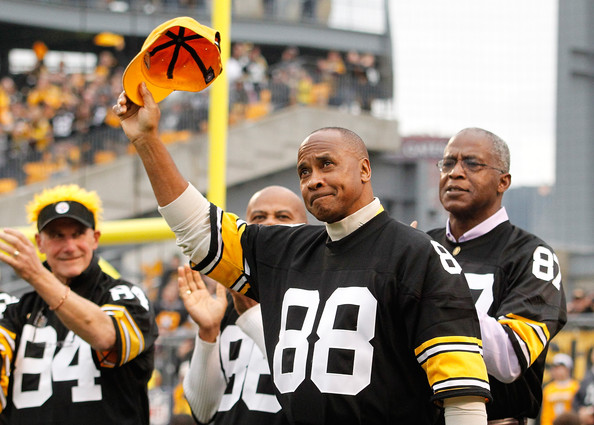 Lynn Swann is arguably the greatest wide receiver in Pittsburgh Steelers history. The former USC Trojans standout, taken with the No. 21 overall pick in the 1974 draft, was a big play waiting to happen and had a gift for making acrobatic catches. The three-time Pro Bowler retired from game in 1982 with 336 career receptions, 5,462 total receiving yards, and 51 touchdown catches. This Hall of Famer, and Super Bowl MVP in 1975, was a major reason why the Steelers hoisted four Lombardi Trophies in the 1970s.
9. Jerome Bettis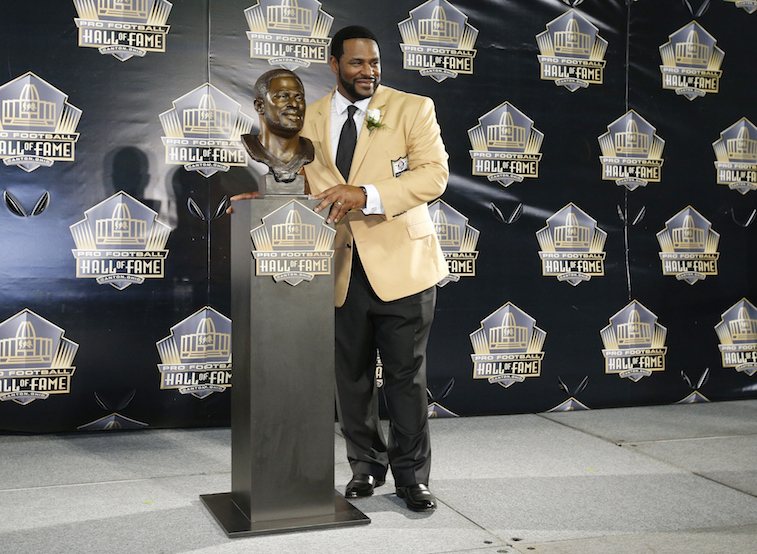 After spending the first three seasons of his career as a member of the Rams organization, running back Jerome Bettis came to the Steelers via trade in 1996. It's safe to say the Pittsburgh faithful are happy he did. During his 13-year career, six of which saw him reach the Pro Bowl, The Bus amassed 13,662 rushing yards (10,571 with the Steelers), rushed for 91 touchdowns (78 with the Steelers), and earned two First-Team All-Pro selections. Unlike many superstar athletes, this Hall of Famer was able to walk away from the game on top, winning the Super Bowl during the 1995 season.
10. Troy Polamalu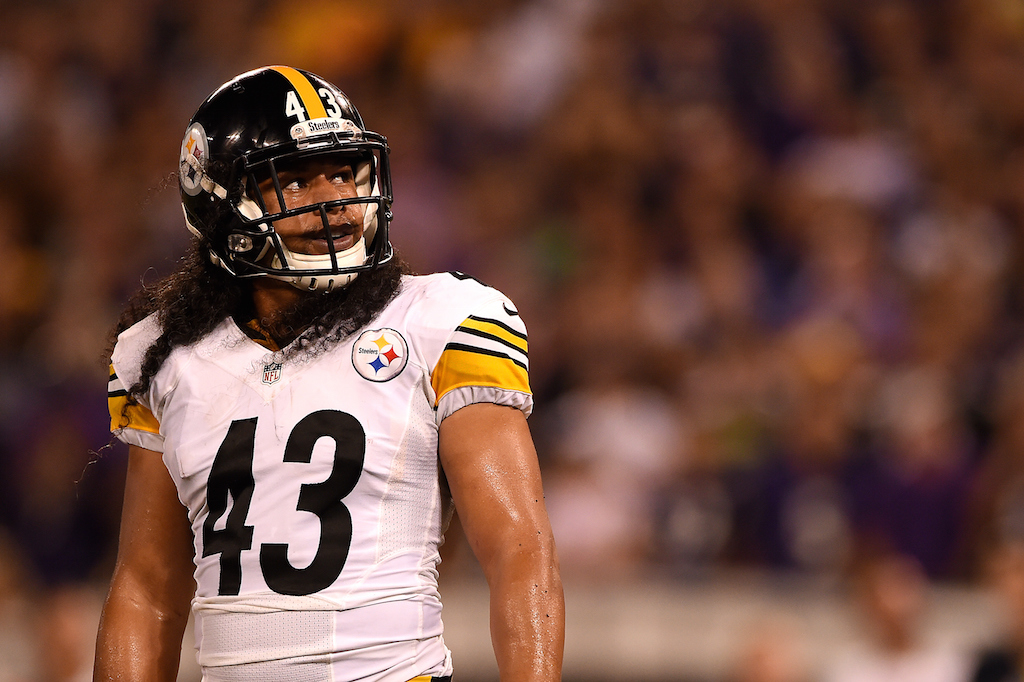 You can't talk about Pittsburgh Steelers greats and not include all-world safety Troy Polamalu in the discussion. Over the course of his 12-year career (all with the Steelers organization), the man with the glorious — and insured — locks made a habit out of decimating opposing offenses with his physicality and unrivaled ball-hawking skills. Polamalu would leave the game with two Super Bowls, eight Pro Bowl selections, four First-Team All-Pro honors, and the distinction as one of the greatest safeties in the history of the National Football League.
Statistics courtesy of ESPN and Pro-Football-Reference.