The 5 Best Michigan Wolverines of All Time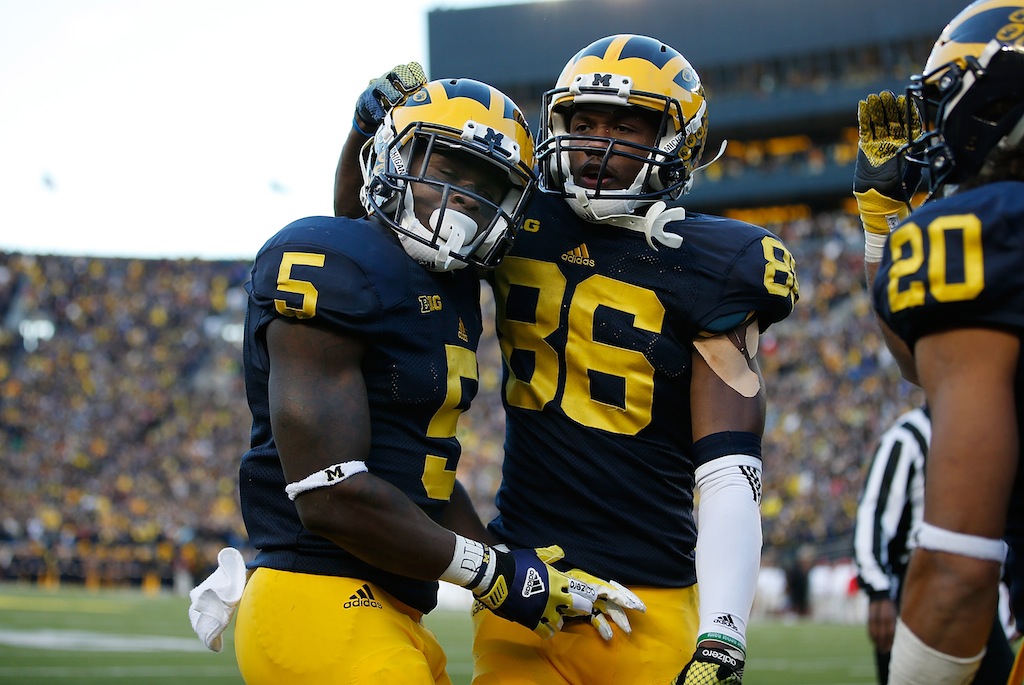 Although the 2015 Michigan Wolverines did not finish atop the Big Ten standing and will not compete in the College Football Playoff, this year's group did something special for a program that struggled to regain its standing among the elite teams in college football: It made Michigan football relevant again.
In his first season since returning to his alma mater, not only did head coach Jim Harbaugh lead the Wolverines to a 9-3 regular-season record (6-2 in conference play), he also brought a toughness and swagger that had not existed in Ann Arbor over the past couple of seasons. Despite the program's rich history and laundry list of accomplishments, Michigan football had lost its luster. But rest assured, Wolverines fans. That spark is back. And it's not going anywhere.
Considering what Harbaugh accomplished with this season's team, we can only imagine the success that will follow once his recruits make their way onto campus. Of course, before Michigan fans get too excited about the bright future of this program, it never hurts to pay tribute to the past players who helped make this team what it is today. Here's a look at the five best Michigan Wolverines of all time.
5. Braylon Edwards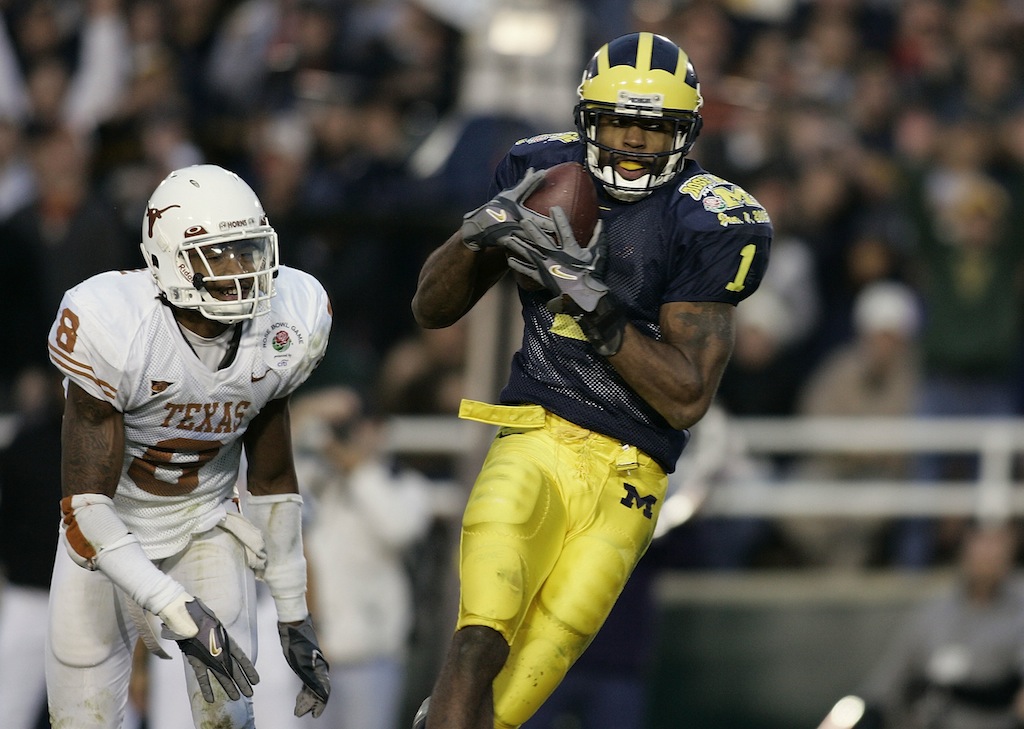 Suiting up for Michigan from 2001-04, Braylon Edwards became one of the most decorated wide receivers to ever don a Wolverines uniform. By the time his college career concluded, Edwards had 252 receptions (fifth in Big Ten history), 3,541 receiving yards (fifth in Big Ten history), and 39 receiving touchdowns (first in Big Ten history). On top of that, during the 2004 season, Edwards was named a Consensus All-American, earned Big Ten Offensive Player of the Year honors, and won the Biletnikoff Award as the nation's most outstanding receiver.
4. Tom Harmon
Prior to being selected first overall by the Chicago Bears in the 1941 NFL draft, Tom Harmon was dominating the world of college football. During his three years at Michigan (1938-40), Old 98 proved to be such a force at both running back and quarterback that he was named a Consensus All-American in his final two seasons at the university, while also taking home both the Heisman Trophy and Maxwell Award in 1940. He ended his college career with such a bang that even the Ohio State faithful couldn't help but cheer for him.
3. Anthony Carter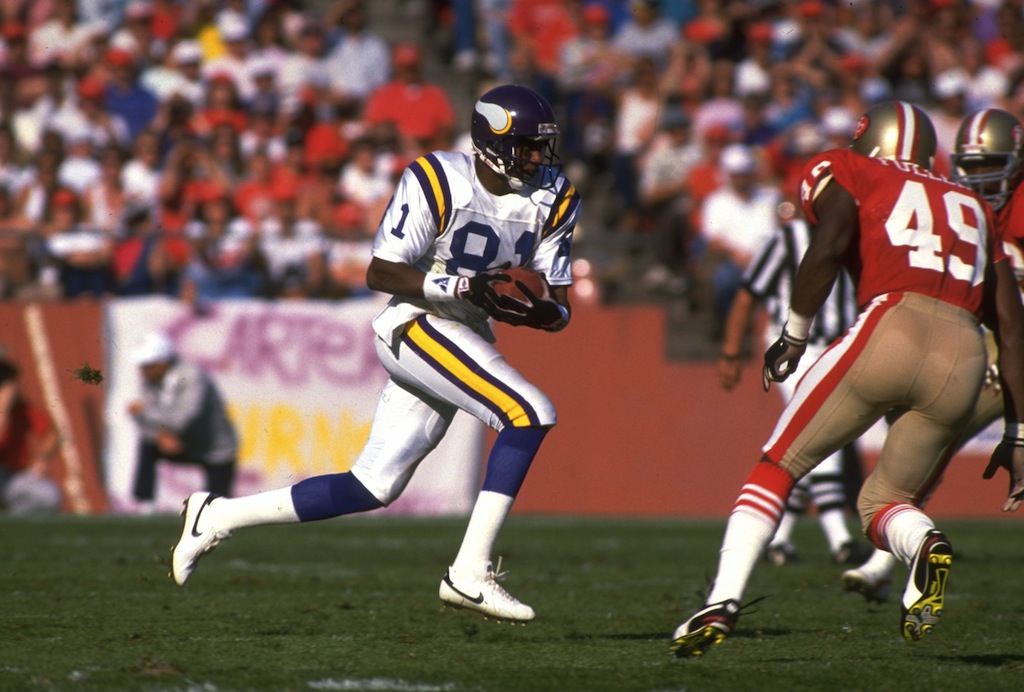 From 1979-82, wide receiver Anthony Carter gave Michigan one of the most lethal receiving threats in all of college football. Aside from finishing his career with the second most receiving touchdowns in Big Ten history (37), Carter would also become one of the only three-time All-Americans in Wolverines history. It's safe to say that he set the standard by which all Michigan wideouts were measured.
2. Desmond Howard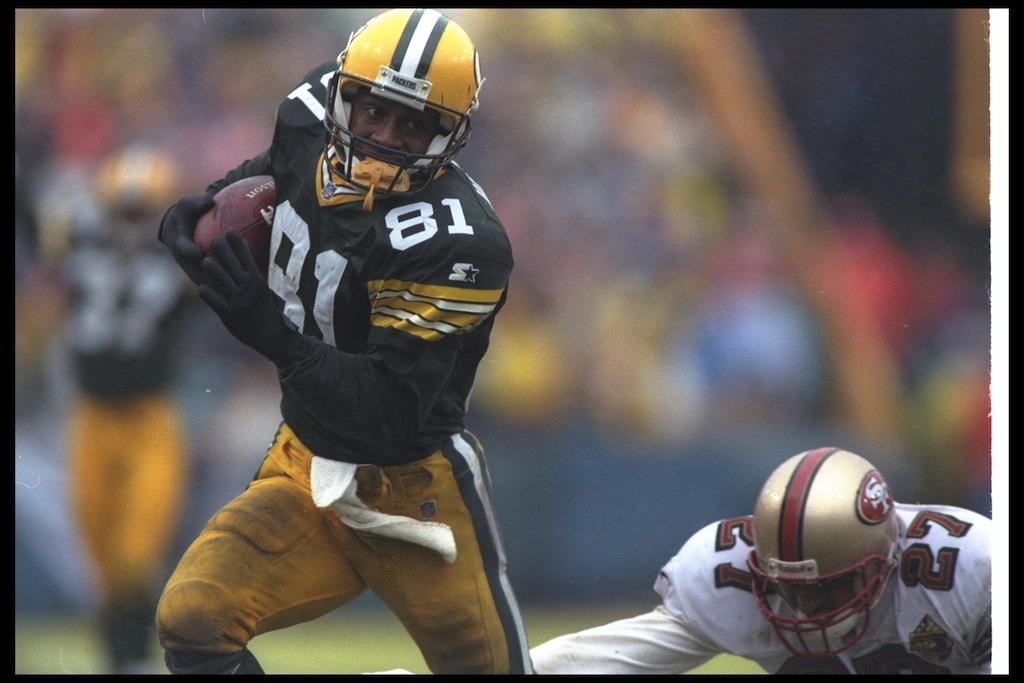 While Desmond Howard decimated the competition during much of his three years with the maize and blue, his play during the '91 season elevated him to an entirely different level of greatness. During that season, his last at Michigan, Howard finished with 1,165 yards from scrimmage, while leading the Big Ten in receiving yards (985) and the NCAA in receiving touchdowns (19). For his sensational work, Howard earned Consensus All-American honors, was named the Big Ten Offensive Player of the Year, and won the Maxwell Award, the Walter Camp Player of the Year Award, and the Heisman Trophy.
1. Charles Woodson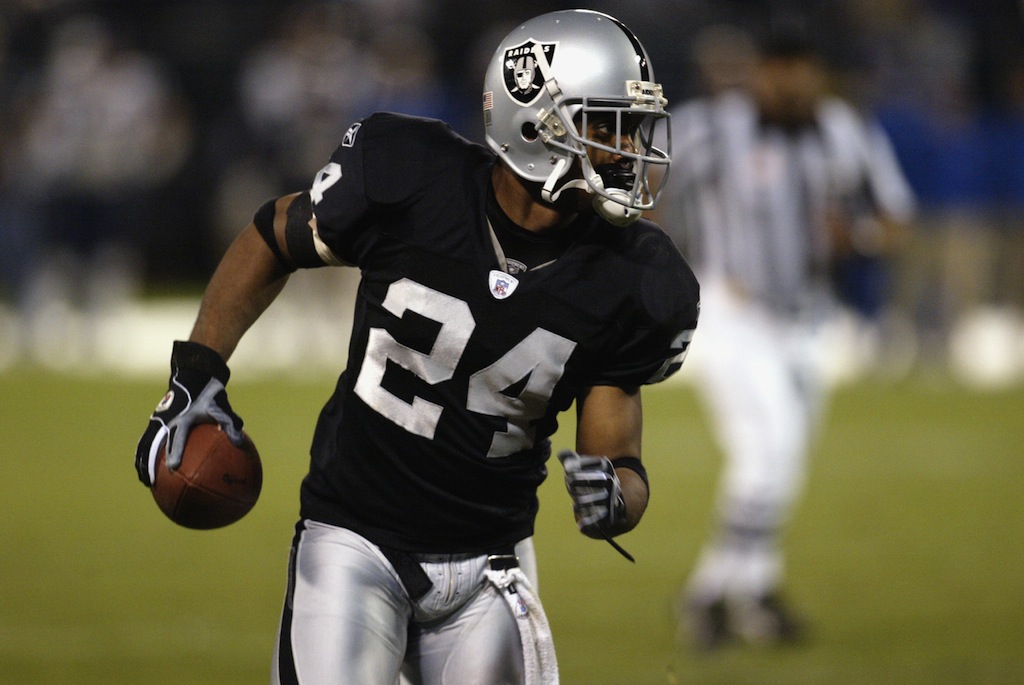 Many great football players have passed through the University of Michigan, but Charles Woodson stands out among the rest. While Woodson was always making things happen on the offensive side of the ball, it was his superior play at the cornerback position that continuously turned heads. Which is why, in 1997, aside from winning a handful of individual honors, Woodson became the first and only primarily defensive player to win the Heisman Trophy in college football history.
Statistics courtesy of SR/College Football.