The 10 Greatest Quarterbacks in College Football History
There are many memorable college quarterbacks, but who have earned their place among the top 10? In no particular order, here's our full list of the greatest quarterbacks in the history of college football.
10. Roger Staubach, Navy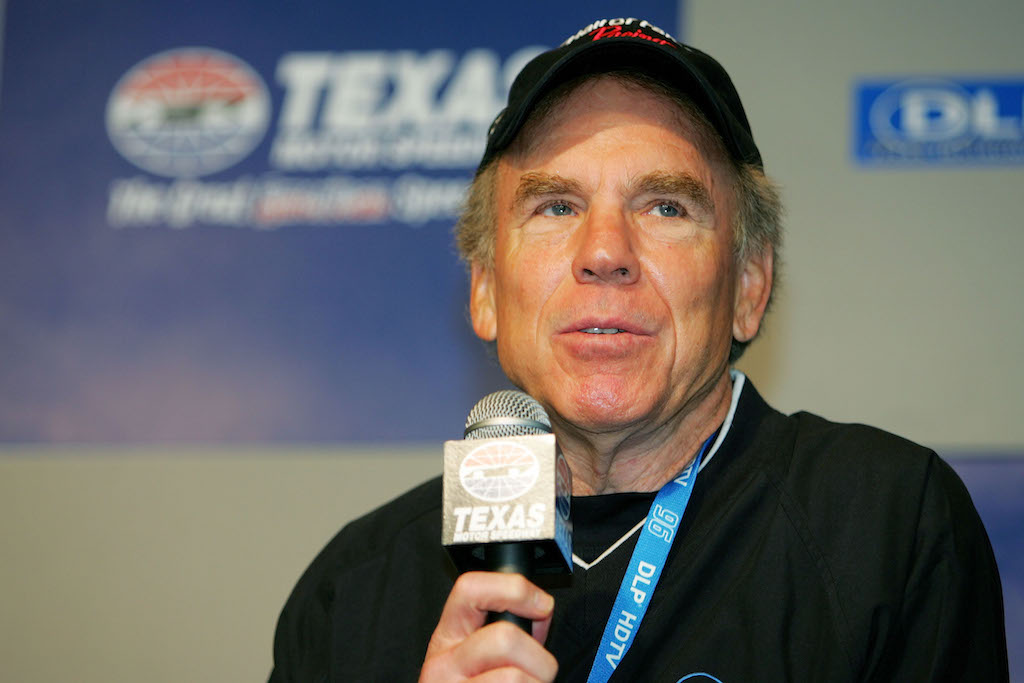 Career statistics: 3,799 passing yards, 18 TD, 20 interceptions
Don't let the tame numbers fool you; Roger Staubach completely changed college football at Navy. During his three seasons with the Midshipmen, the future real estate mogul completed 63.7% of his passes and led the program to a No. 2 finish in the AP poll in 1963. By the time his collegiate career ended, Staubach was handsomely rewarded for his individual greatness, earning All-American honors and winning both the Heisman and Maxwell Trophies.
Next: He had the heart of a champion.
9. Doug Flutie, Boston College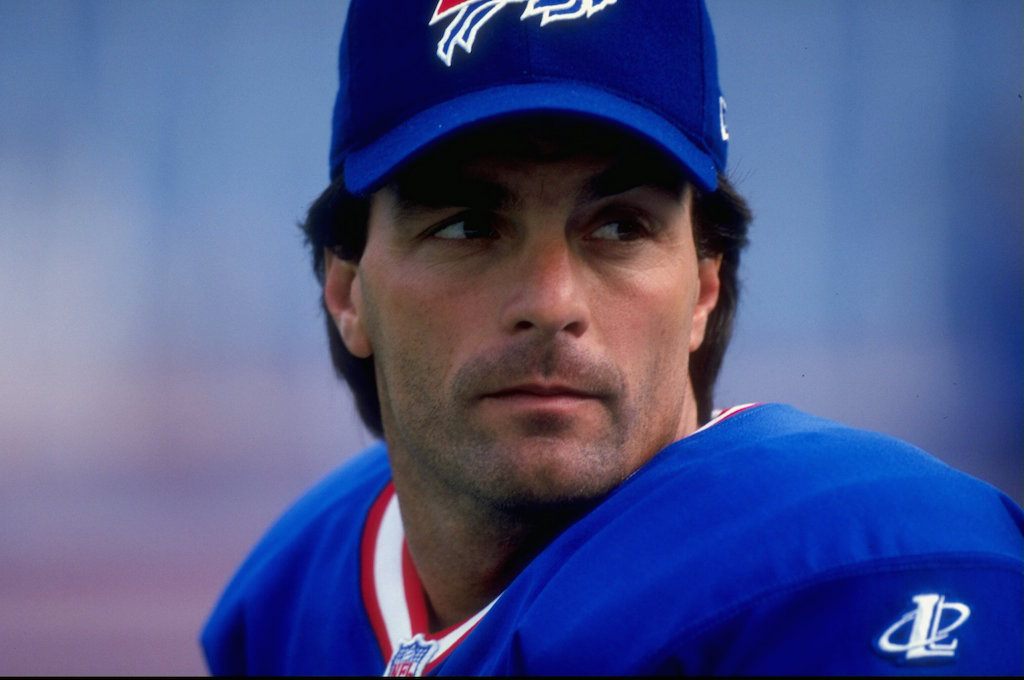 Career statistics: 10,759 passing yards, 70 TD, 56 interceptions; 969 rushing yards, 7 rushing TD
At 5-foot-10, Doug Flutie wasn't exactly a giant on the college football gridiron. Yet, thanks to his toughness, grit, and competitive spirit, the Boston College superstar emerged as one of the most magical players in college football history.
Flutie's career year came in 1984 when he threw for 3,364 yards, 30 touchdowns, and 13 interceptions; completed one of the most miraculous Hail Mary passes ever; and stocked his trophy case with everything from the Heisman Trophy to the Walter Camp Player of the Year Award. If there's anything to take away from Flutie's career, it's that one should never underestimate the heart of a champion.
Next: One memorable year is enough to call him one of the greats.
8. Cam Newton, Auburn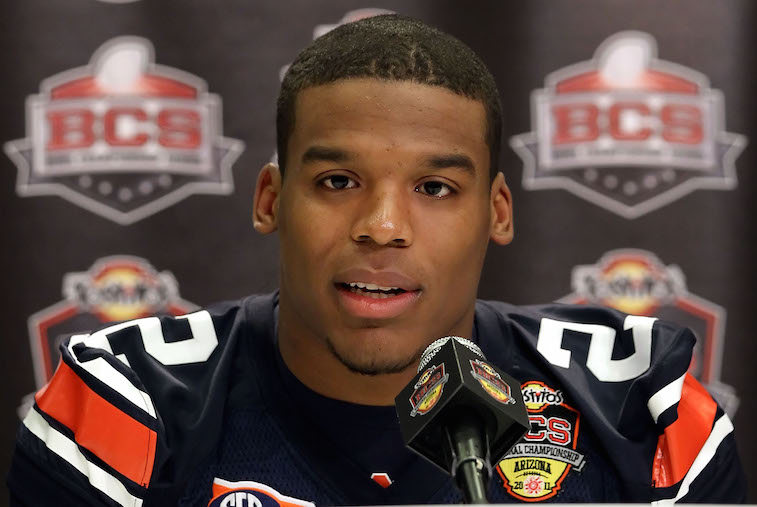 Career statistics: 2,908 passing yards, 30 TD, 7 interceptions; 1,586 rushing yards, 20 rushing TD
Although Cam Newton rarely got on the field during his time with the Florida Gators, his sensational 2010 campaign at Auburn was enough to secure his legacy as one of the greats. During that season, Newton completed 66.1% of his passes, scored 52 total touchdowns, and led the Tigers to an undefeated 14-0 record and a victory over Oregon in the BCS Championship Game.
As a result, the All-American QB received the Davey O'Brien Award, Maxwell Award, Walter Camp Player of the Year Award, SEC Offensive Player of the Year Award, and, of course, the Heisman Trophy.
Next: A national title cemented his NCAA legacy.
7. Vince Young, Texas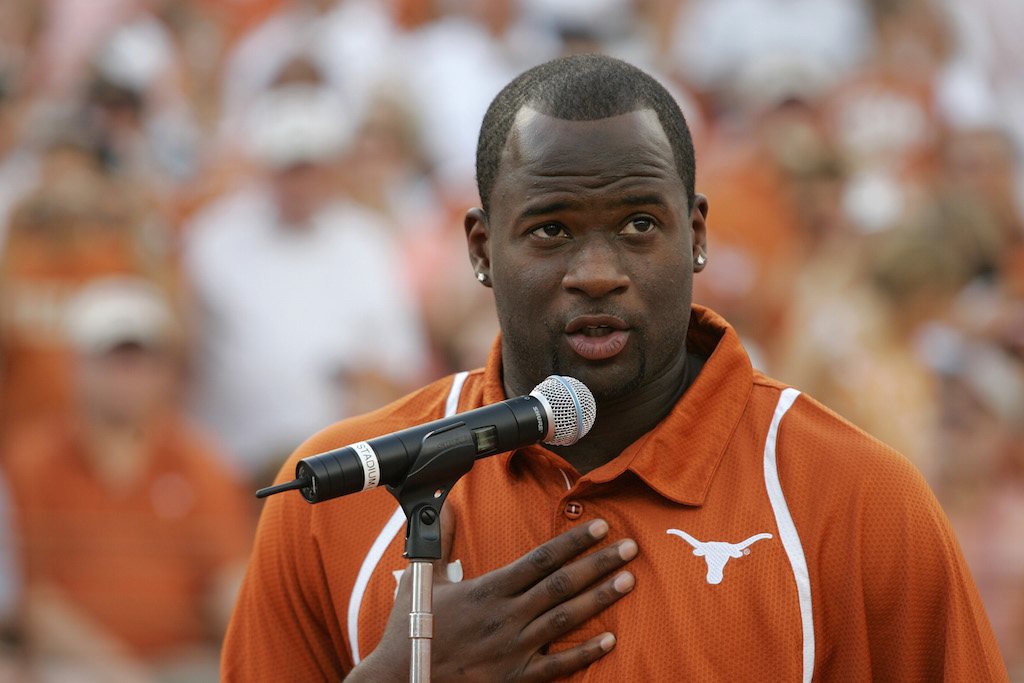 Career statistics: 6,040 passing yards, 44 TD, 28 interceptions; 3,127 rushing yards, 37 rushing TD
Like Newton, Texas's Vince Young needed just one astonishing college football season to earn a place among the all-time greats. In 2005, the Longhorns' dual-threat quarterback completed 65.2% of his passes, threw for 3,036 passing yards 26 touchdowns and 10 interceptions, and added another 1,050 yards and 12 scores on the ground. While he didn't come away with the Heisman that year, Young found himself on the winning end of something much more special — a national championship. For that, he will always be one of Texas's favorite sons.
Next: As it turns out, he was an elite passer in college, too.
6. Peyton Manning, Tennessee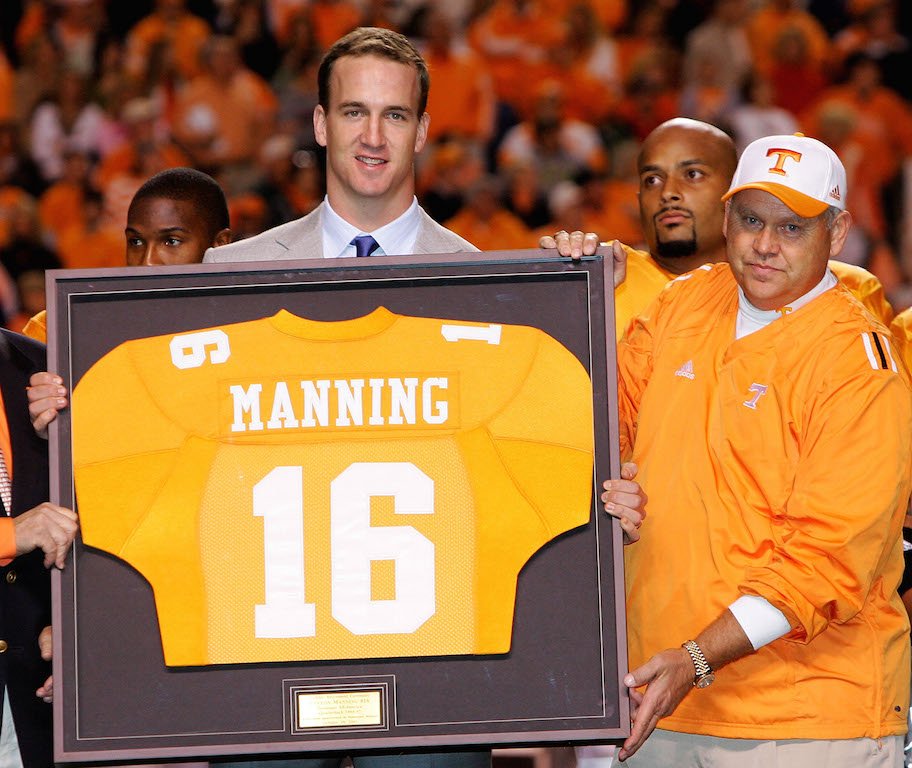 Career statistics: 11,201 passing yards, 89 TD, 33 interceptions
Unlike many of today's college quarterbacks, Peyton Manning stayed in school all four years. While he never won the Heisman Trophy, he certainly made the most of his time at Tennessee. In Manning's standout season of 1997, the All-American threw for 3,819 yards, 36 touchdowns, and 11 interceptions, and led the Volunteers to an 11-2 mark and the No. 7 ranking in the final AP poll.
To no one's surprise, he earned a ridiculous amount of individual college football hardware that year, including the Davey O'Brien Award, SEC Player of the Year, Johnny Unitas Golden Arm Award, and Maxwell Award.
Next: He stocked the trophy case in 2007.
5. Tim Tebow, Florida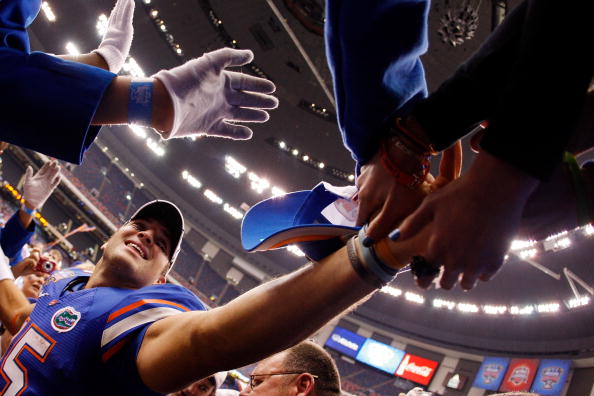 Career statistics: 9,285 passing yards, 88 TD, 16 interceptions; 2,947 rushing yards, 57 rushing TD
Say what you will about Tim Tebow's lackluster time in the NFL, but as the quarterback for the Florida Gators, he was a game-changer. Tebow was a minor contributor in the Gator's BCS Championship run in 2006, but he was the star on their title team in 2008. Besides winning two championships with the Gators, he also took home a slew of individual college football awards.
His main haul came in 2007, when he won the Davey O'Brien Award, Maxwell Award, AP Player of the Year Award, and Heisman Trophy. Today he is a cultural icon, as well as a social media phenomenon; to the Gators faithful, he will always be their All-American.
Next: One of the most dominant college football quarterbacks we've ever seen.
4. Matt Leinart, USC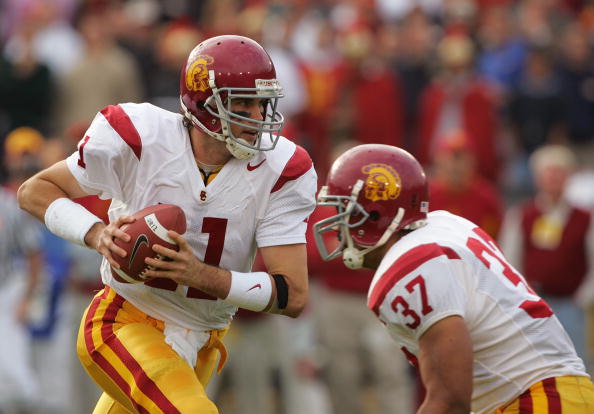 Career statistics: 10,693 passing yards, 99 TD, 23 interceptions
When Matt Leinart played under center for the USC Trojans, he put up sensational numbers. But, more importantly, he won. A lot.
Leinart was 37-2 in his career as a starter, helped the Trojans finish first in the AP poll in 2003, and won a BCS Championship the following year. That win may have been vacated due to the scandal of teammate Reggie Bush, but Leinart's dominant play at the quarterback position during his college football tenure cannot be denied. In 2004, he torched teams in the air with more than 3,300 passing yards and 33 touchdowns. As a result, he rightfully earned the Heisman Trophy (among other hardware).
Next: The player who led a powerhouse program to greatness.
3. Tommie Frazier, Nebraska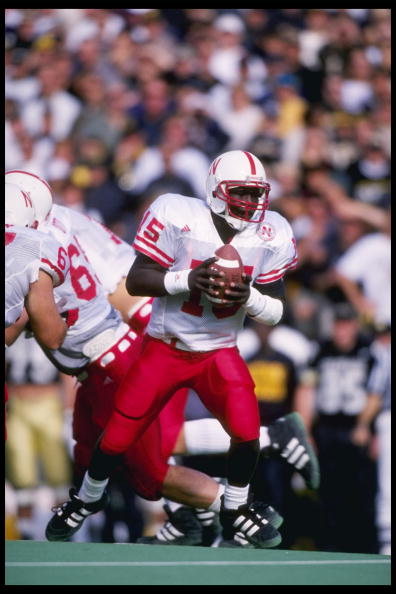 Career statistics: 3,521 passing yards, 43 TD, 11 interceptions; 1,955 rushing yards, 36 rushing TD
The Nebraska Cornhuskers teams of the early '90s are considered among the best to ever play the game. They won national championships in both 1994 and 1995, and finished both seasons undefeated. The leader of these powerhouses: Tommie Frazier. His numbers may seem particularly gaudy, but it's what he brought to the field that made him a special college football player.
Frazier was a leader, a dual-threat, and a fierce competitor. Those Cornhuskers teams were fantastic. But, it was Frazier who put them over the top. Ultimately, plays like this run secured his place in history and contributed to his incredible legacy.
Next: A two-sport star with a great gridiron legacy.
2. Charlie Ward, Florida State
Career statistics: 5,747 passing yards, 49 TD, 22 interceptions; 889 rushing yards, 10 rushing TD
Charlie Ward was such a gifted athlete at Florida State that he wasn't just the Seminoles star quarterback; he was also the point guard for the basketball team (he later played in the NBA). But, this is about the gridiron, and in 1993, Ward set the standard for the position. That season, Ward finished second in the nation in total touchdowns with 31; first in the country in pass completion percentage (69.5); and fourth in passing efficiency. The Seminoles also won the national championship that year, and Ward led the charge.
In terms of individual college football accolades, let's just say Ward's trophy case is plenty full from that season alone. He won the Heisman, Davey O'Brien Award, Johnny Unitas Golden Arm, Maxwell Award, and Walter Camp Player of the Year. The All-American is, most certainly, one of the greats.
Next: This player racked up mind-blowing passing statistics.
1. Danny Wuerffel, Florida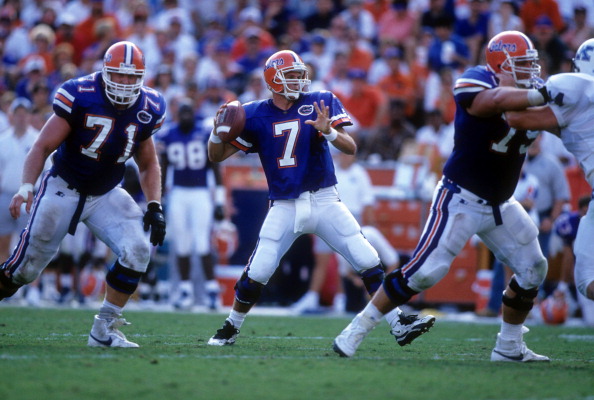 Career statistics: 10,875 passing yards, 114 TD, 42 interceptions
He never amounted to much at the pro level, but there aren't enough words to do Danny Wuerffel's college football career justice. His passing statistics are absolutely mind-blowing, and he led the SEC in total yards in back-to-back seasons (1995 and 1996). The Florida Gators were a national power with Wuerffel under center and won the national championship in 1996.
That year was also a distinguishing one, individually, for the gun-slinger. He threw for 3,625 yards and 39 touchdowns, while accumulating a passer rating of 170.6. In 1996, Wuerffel also took home the Heisman Trophy, Maxwell Award, Walter Camp, and Davey O'Brien. Plus, he earned All-American honors and the SEC Player of the Year Award. Now, that's how you get remembered.
Statistics courtesy of SR/College Football.