25 Greatest Starting Pitchers of All Time
One of the most unique athletes in all of sports is the pitcher. He's the only man on the field whose specific job is to hurl a baseball as hard as he can toward the man attempting to hit it with a bat. But the actual task of pitching tires a player out to the point where he can only do it, as a starting pitcher, once every few days.
The adage in Major League Baseball goes that great pitching will be great hitting, which means that having one of the greatest starting pitchers in the game is a great start toward having the ability to win the World Series. In fact, many of the best pitchers of all time are also World Series champions.
When looking at the post-war, modern era (from about 1950 until now), there are 25 hurlers who stand above the rest as the greatest starting pitchers in history. Here are those men, sorted by Wins Above Replacement (via Fangraphs).
25. Roy Halladay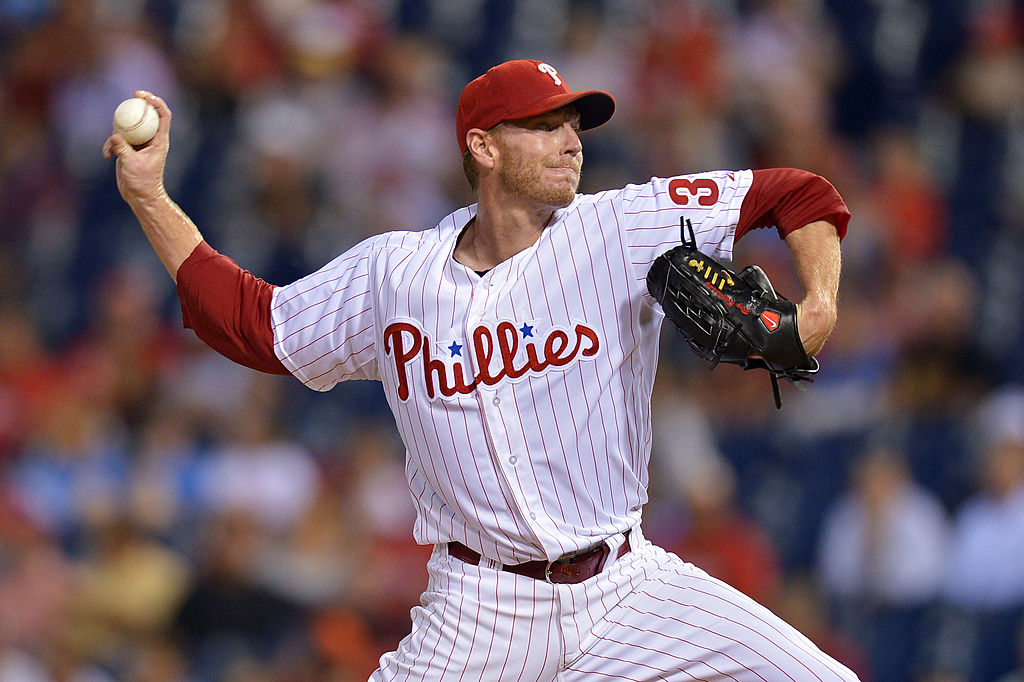 Career WAR: 65.2
A 6-foot-6 beast of a man, Roy Halladay was drafted out of high school in 1995 by the Toronto Blue Jays with the 17th pick in the first round. At the age of 21, he made it to the big leagues with Toronto in 1998, getting into two games and throwing the first of 67 career complete games. Halladay pitched 12 years for the Blue Jays, never making it to the postseason. Late in 2009, he was traded to the Philadelphia Phillies, which allowed for his first postseason appearance in 2010 (he threw a no-hitter against the Cincinnati Reds). Halladay won two Cy Young awards in his career, but no World Series rings.
Unfortunately, Halladay passed away in a plane crash late in 2017 at the age of 40.
24. Jim Bunning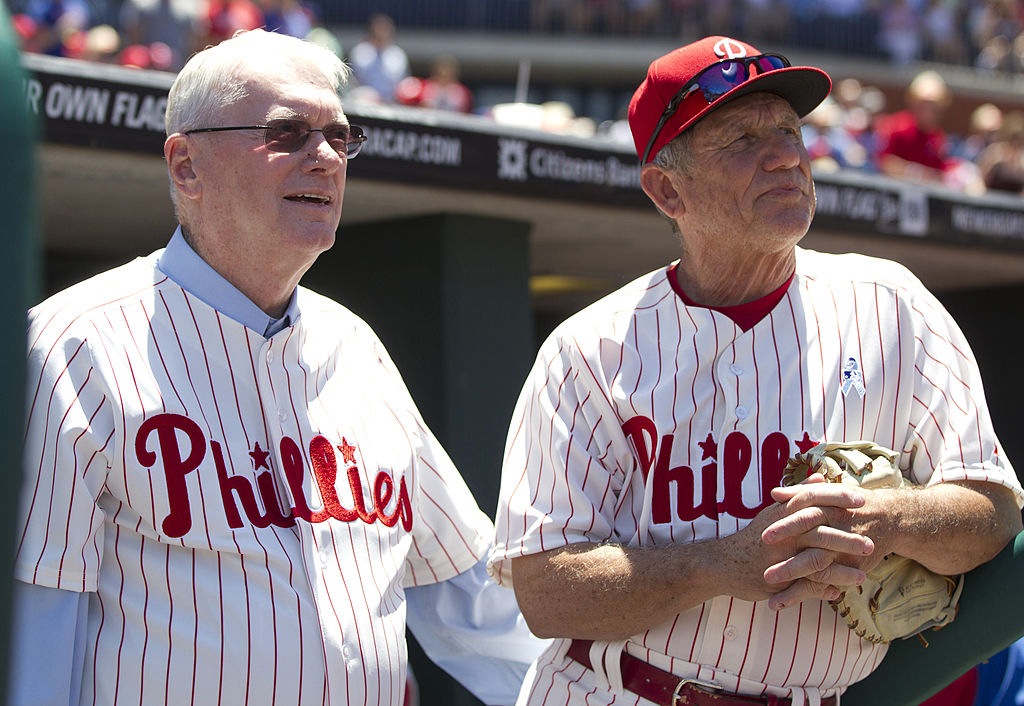 Career WAR: 66.9
In 1955, Jim Bunning made his big league debut at 23 years old with the Detroit Tigers. He ended up pitching for the franchise for nine seasons the Tigers dealt him to the Philadelphia Phillies. Bunning made nine All-Star appearances and finished second in the 1967 Cy Young voting at the age of 35. He was inducted into the Hall of Fame in 1996, cementing his spot as one of the greatest starting pitchers of all time.
23. Tom Glavine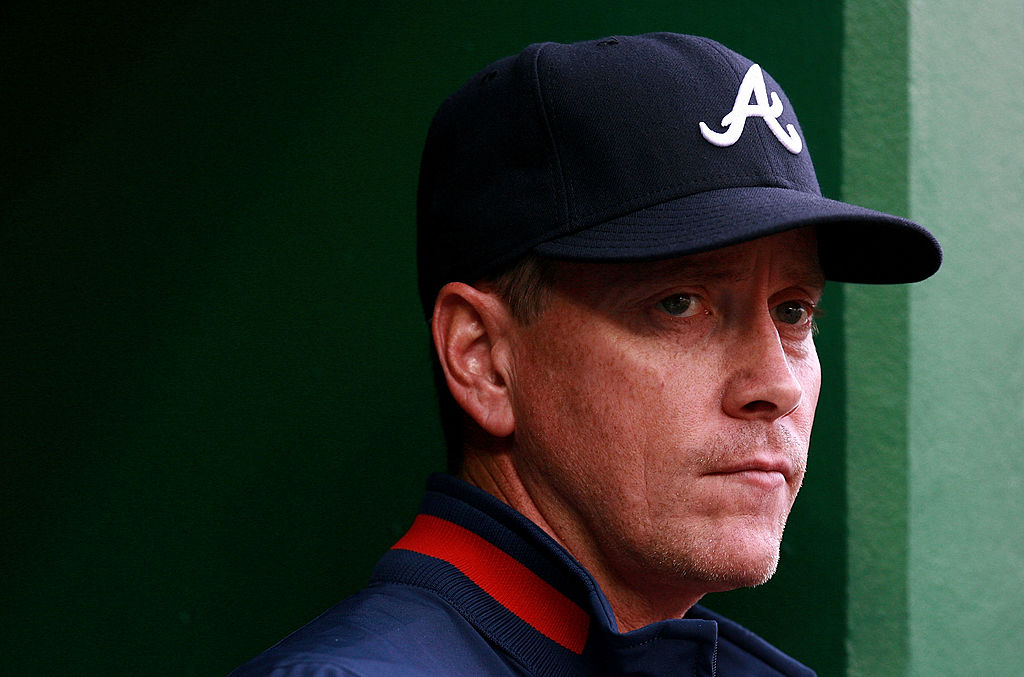 Career WAR: 66.9
The embodiment of the "soft-tossing lefty," Tom Glavine was drafted in the second round back in 1984. In 1987, he made it to the big leagues at the age of 21 and developed into an ace by 1991, winning the Cy Young award and helping lead the Atlanta Braves to the World Series. Over his career, Glavine finished in the top five in Cy Young voting six times and won it twice, tacking on a World Series victory in 1995. He finished his career with 4,413 1/3 innings and a 3.54 ERA.
22. Rick Reuschel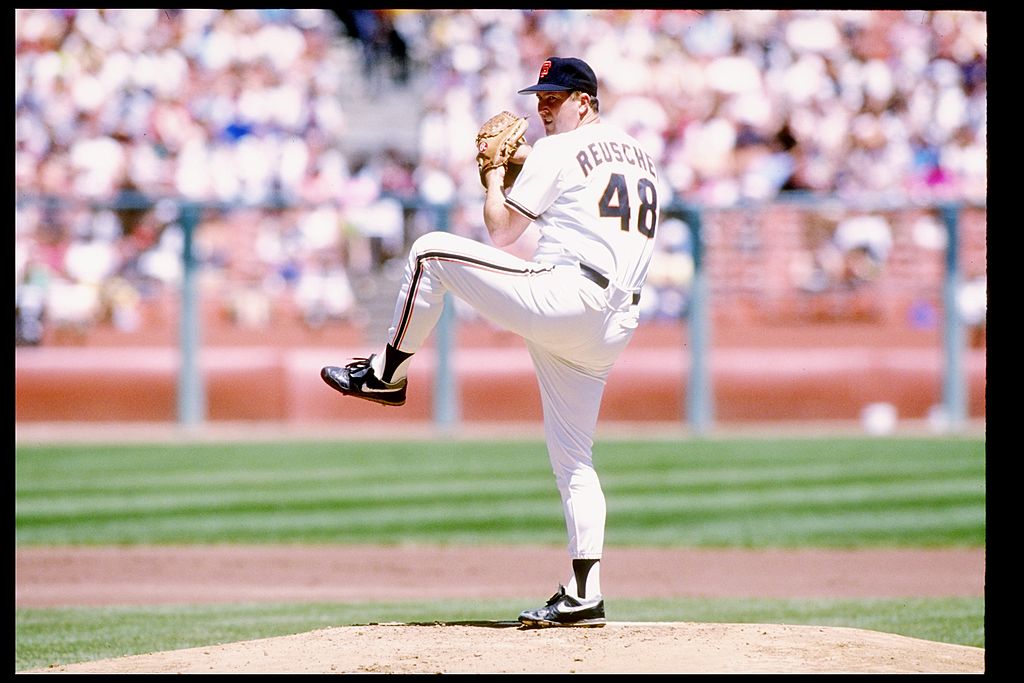 Career WAR: 68.5
For a guy who pitched for 19 years in Major League Baseball, Rick Reuschel was criminally underrated. It might be because he spent a decent amount of his career toiling for the 1970s Cubs, who were not exactly a powerhouse in the National League. Reuschel pitched 12 seasons in Chicago before moving on to other teams, such as the New York Yankees and San Francisco Giants. He was able to pitch in the 1981 World Series with New York and again with the Giants in 1989, when he had arguably the best season of his career with a 2.94 ERA — at the age of 40. Reuschel finished his career with a 3.37 ERA in 3,548 1/3 innings.
21. Andy Pettitte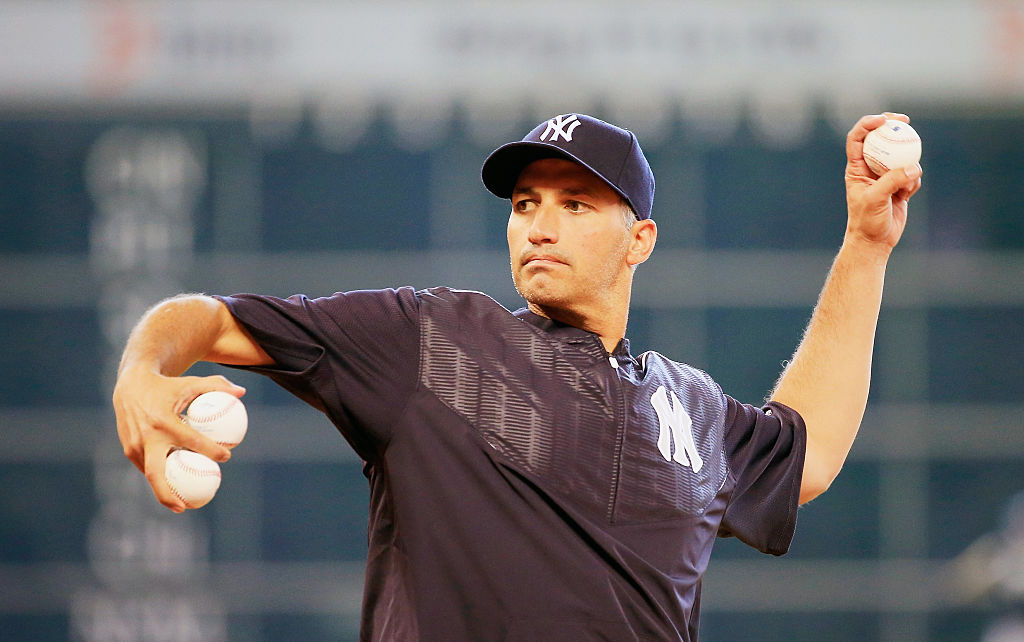 Career WAR: 68.9
Never a Cy Young award-winner and somewhat of a late bloomer, Andy Pettitte receives a boost for spending his career working for some great Yankees teams. In his first 1,449 2/3 innings through age 29, Pettitte had a quality 3.99 ERA. But from 30 until 33, he experienced his best stretch with a 3.29 ERA in 648 1/3 innings. Pettitte had longevity as well, pitching effectively until the age of 41. He finished his career with 3,316 innings, a 3.85 ERA, 276 2/3 postseason innings, five World Series rings, and an ALCS MVP award.
20. Robin Roberts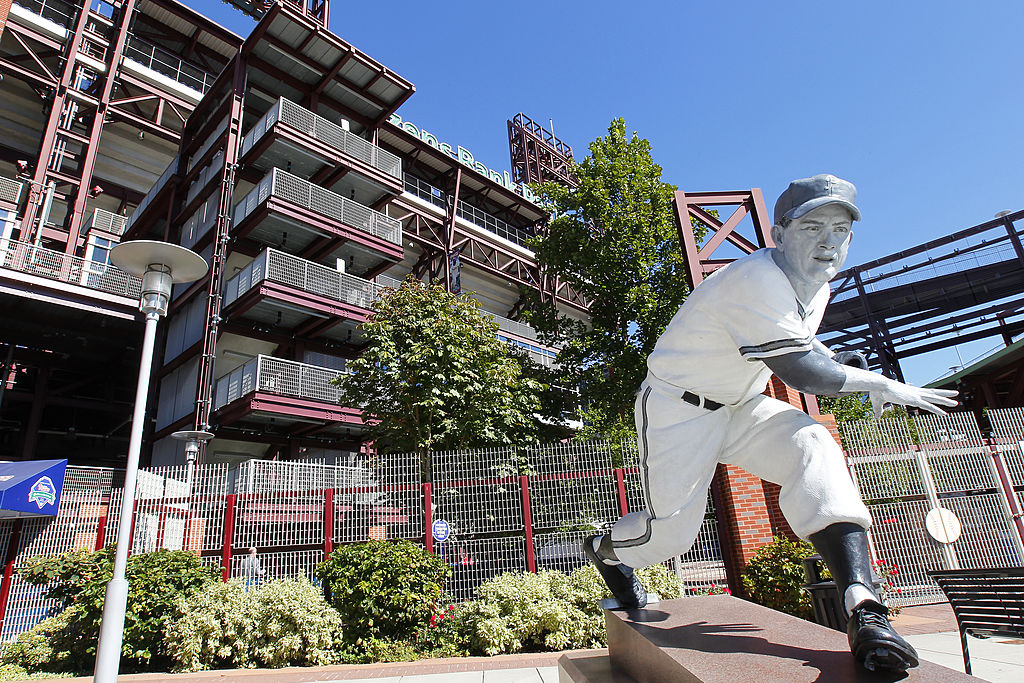 Career WAR: 69.2
Robin Roberts' career actually started in 1948, and with the list only including WAR accumulated from 1950 and on, he could be even higher. Not that pitcher wins are a stat to measure value, but Roberts led the National League in wins for four consecutive years and won 20 or more games six consecutive years. If nothing else, it's an amazing testament to his durability and the relative quality of the Phillies teams he pitched for (they were mainly around .500). Roberts pitched 19 years, with a 3.41 ERA in 4,688 2/3 innings and one appearance in the World Series.
19. Jim Kaat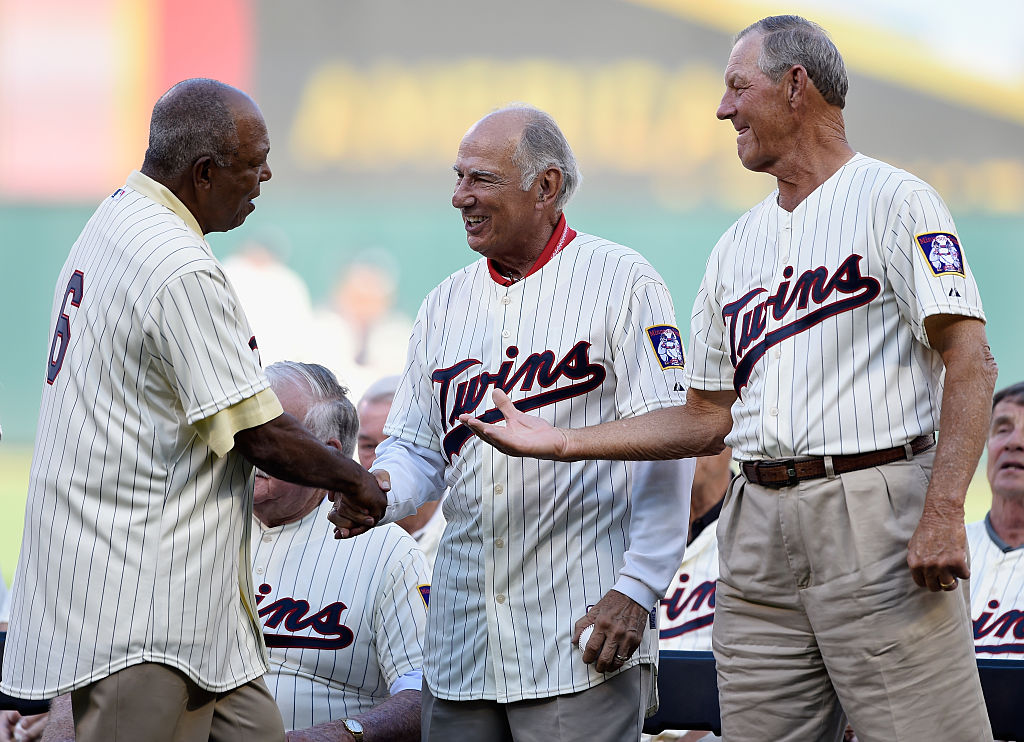 Career WAR: 71.3
Jim Kaat is remembered well for two things: his slick fielding and his longevity. In his 25 years as a big leaguer, Kaat won the Gold Glove 16 times. He was also a pretty good pitcher for the Minnesota Twins, with a 3.34 ERA in 15 seasons. Kaat moved on from Minnesota to play with the Chicago White Sox, Philadelphia Phillies, New York Yankees, and finally the St. Louis Cardinals. It wasn't until his 24th season, when he was with St. Louis, that he finally won a World Series ring. But by then, the 43-year-old pitched mainly in relief.
18. Kevin Brown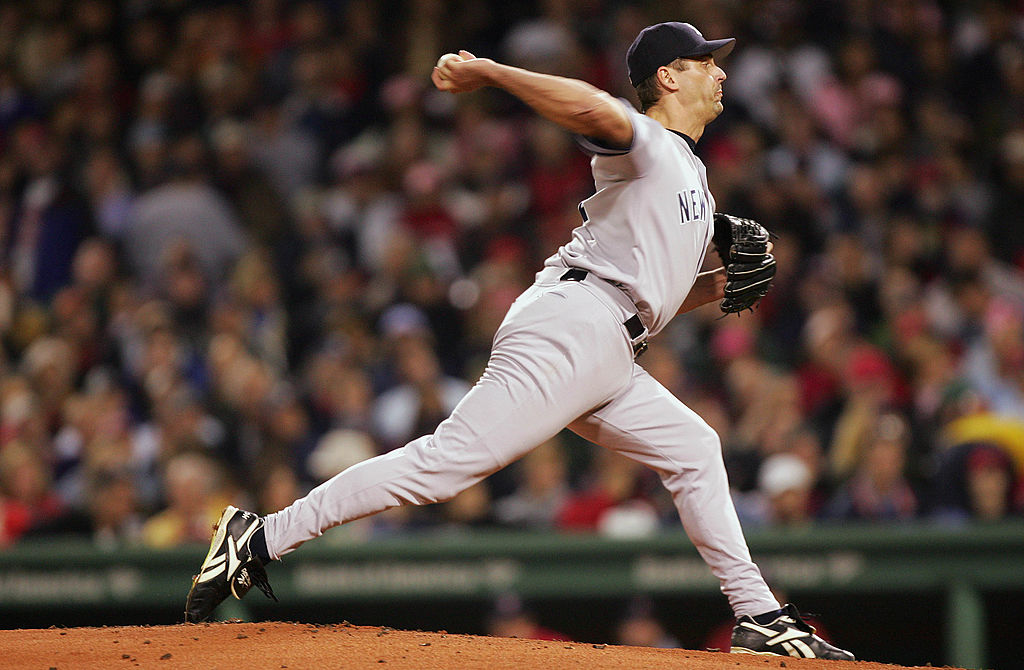 Career WAR: 76.5
Kevin Brown had longevity and peak performance, deserving of being in the Hall of Fame despite the fact that Hall of Fame voters don't feel that way. He's another example of a late bloomer, having a career ERA of 3.78 through age 30. Brown's ERA was just 2.60 from age 31 to 38. He won a World Series as the Florida Marlins ace in 1997, led the league in ERA twice, and had a 3.28 ERA for his career in 3,256 1/3 innings pitched for six different teams.
17. Phil Niekro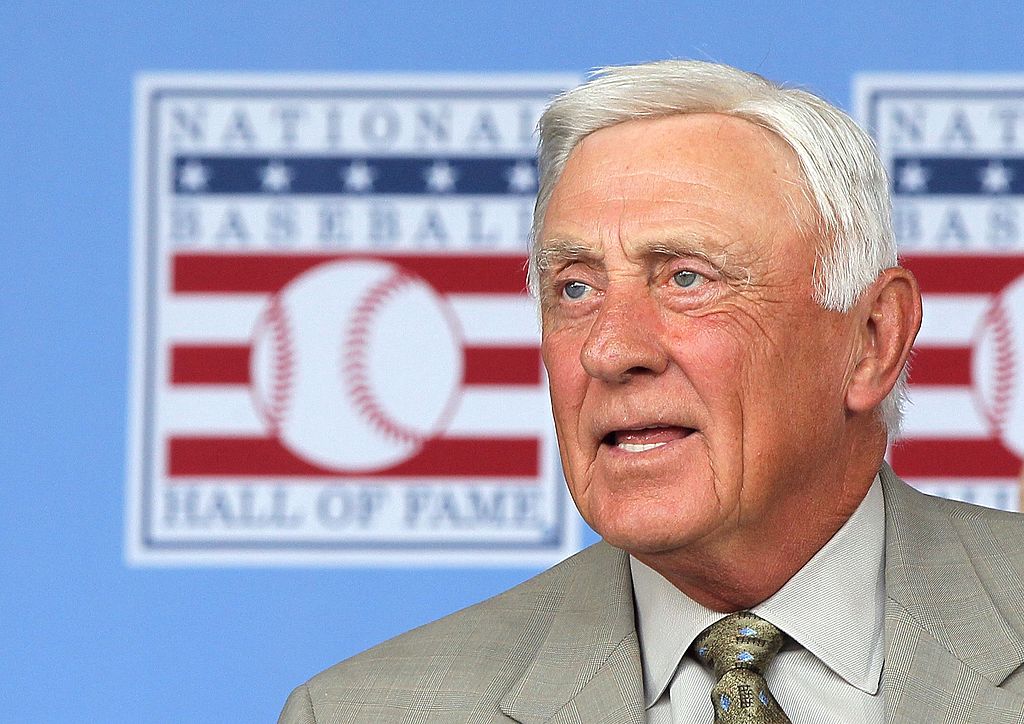 Career WAR: 78.5
Phil Niekro was one of the greatest starting pitchers for the Atlanta Braves, tossing 24 seasons from the mound in Major League Baseball. The knuckleballer was able to pitch until the ripe old age of 48. You can imagine how great his stats might've been if he had become a full-time starter before he turned 29 years old. Niekro pitched 5,404 innings with a 3.35 ERA in his career, toiling for a lot of mediocre and bad teams. Unfortunately, he was only able to pitch twice in the postseason (1969 and 1982).
16. Tommy John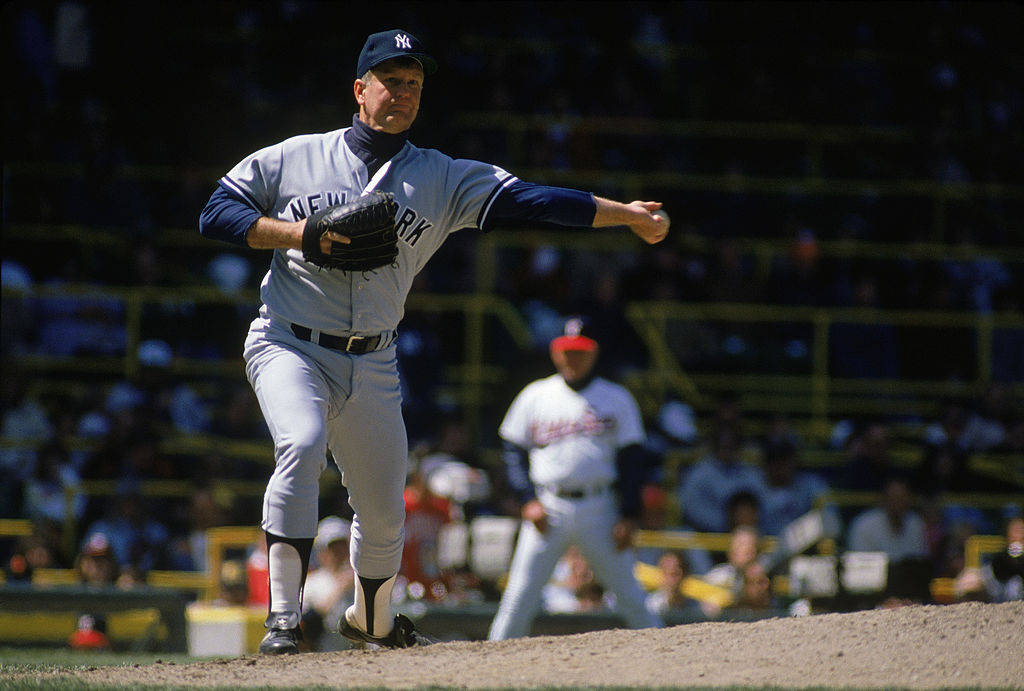 Career WAR: 79.6
Tommy John is more famous for the surgery that bears his name than he is for being one of the greatest starting pitchers. But make no mistake, he was truly great. For the first 12 years of his career, John had a 2.97 ERA in 2,165 2/3 innings. Then, he had the elbow injury that threatened his career. He underwent the surgery, rehabbed it, and came back a year later at the age of 33. John pitched 14 more seasons in the big leagues with a 3.66 ERA, which was unprecedented at the time considering his ligament injury.
15. John Smoltz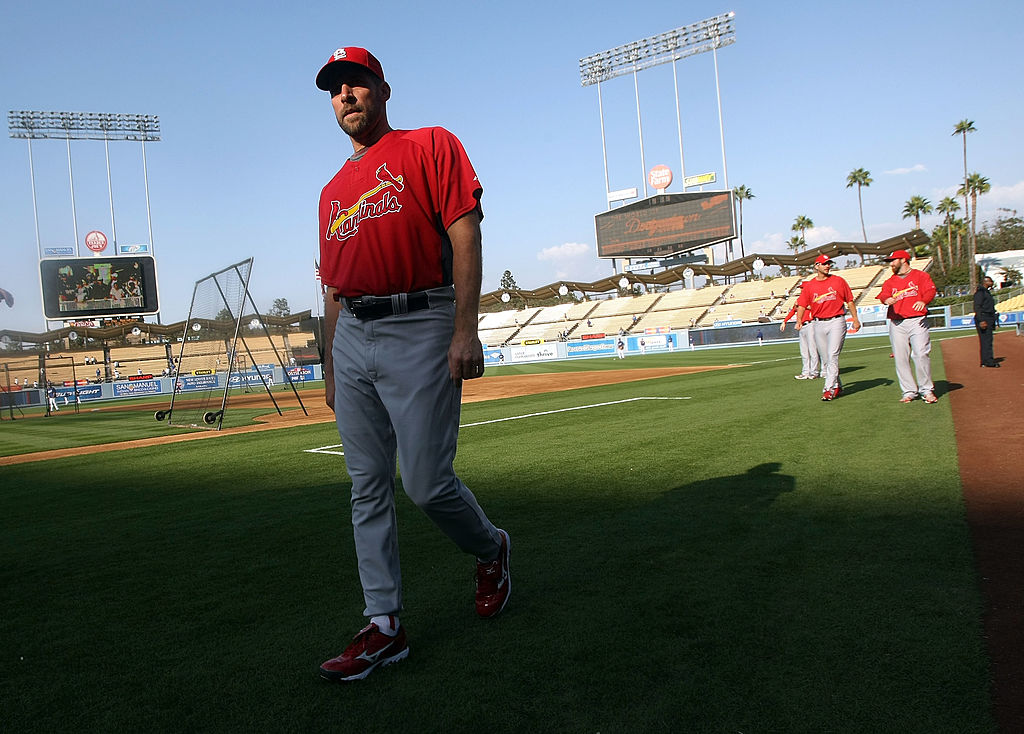 Career WAR: 79.6
John Smoltz, who is mostly connected to the Atlanta Braves, wasn't always a Brave. The Detroit Tigers originally drafted and developed Smoltz. Then, in 1987, they traded him to Atlanta for pitcher Doyle Alexander. By 1988, he landed in the big leagues and established himself as one of the greatest starting pitchers in the game. Smoltz won a Cy Young award in 1996, led the league in innings pitched in both '96 and '97, and was forced to have Tommy John Surgery in 2000. Smoltz successfully returned as a dominant reliever at 34 years old and pitched out of the pen until returning to starting at the age of 38.
14. Curt Schilling
Career WAR: 79.8
Curt Schilling is probably most remembered for his years with the Boston Red Sox, where he won two World Series rings, but he also played a massive role in the 2001 Arizona Diamondbacks World Series championship. That season, Schilling led the National League in innings and sported a 2.98 ERA. In the postseason, the 34-year-old started six games — including three in the World Series alone — and pitched 48 1/3 innings while allowing just six earned runs and striking out 56 batters. Schilling finished his career with a 3.46 ERA.
13. Fergie Jenkins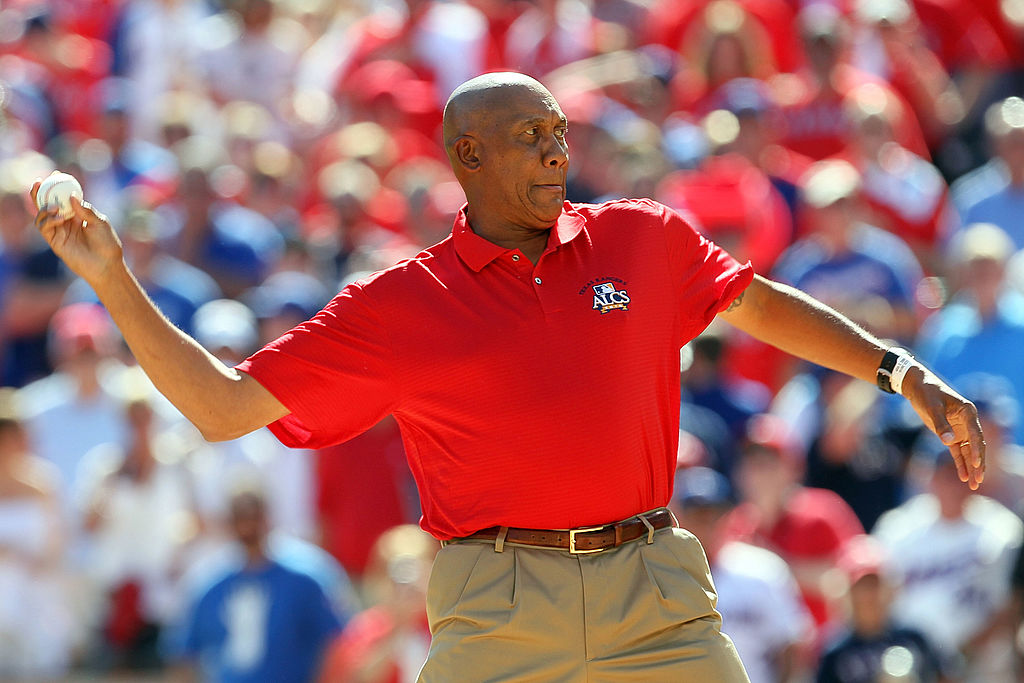 Career WAR: 80.5
Fergie Jenkins had a long career, primarily with the Chicago Cubs. He also pitched for stretches with the Texas Rangers, Boston Red Sox, and Philadelphia Phillies, but the best years of his career were with the Cubs. In those 10 seasons, Jenkins posted a 3.20 ERA and led the league in complete games three times and innings pitched once. He also won the Cy Young award in 1971. On the whole, Jenkins led his league in BB/9 five times throughout his career and finished in the top six in Cy Young voting five times.
12. Mike Mussina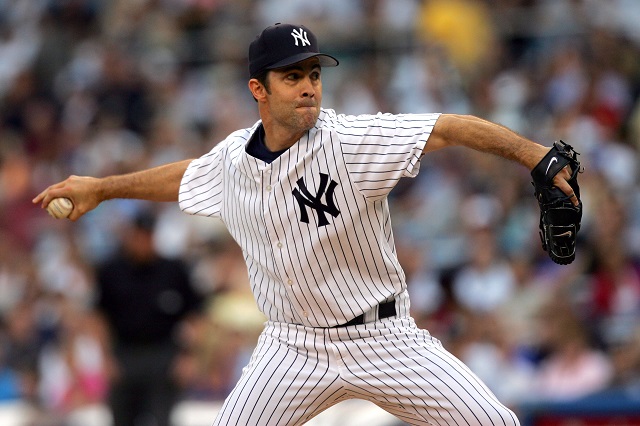 Career WAR: 82.2
The greatness of Mike Mussina is more related to longevity than anything else, but he certainly had some strong seasons. Pitching in the heart of the steroid-era likely doesn't help his case, nor does the 3.79 ERA he posted from 24 to 39 years old. But Mussina led the American League in games started and went over 200 innings in his final season, winning 20 games for the Yankees in 2008. Overall, he had a 3.68 ERA in his career with 3,562 2/3 innings pitched.
11. Bob Gibson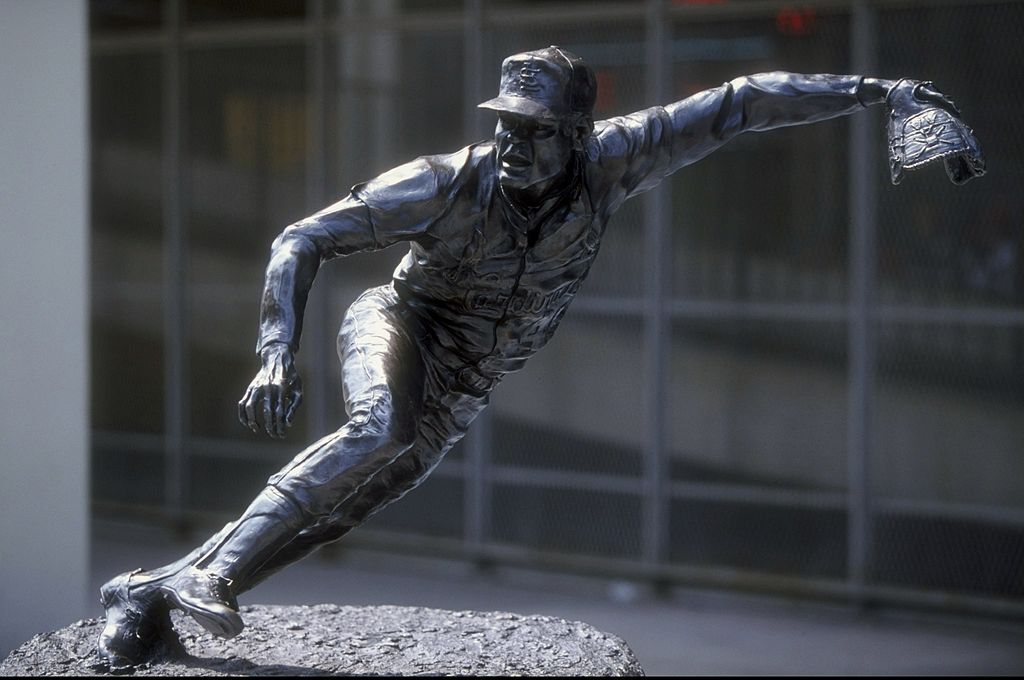 Career WAR: 82.6
One of the best players in St. Louis Cardinals history, Bob Gibson was more than just one of the greatest starting pitchers ever. Sure, he finished his 17-year career with a 2.91 ERA, 3,884 1/3 innings, and just 7.6 hits per nine innings. But Gibson was a great fielder, as evidenced by his nine Gold Gloves. He was also an excellent hitter, clubbing 24 homers in his career and hitting as many as five in a season two separate times. Gibson won the Cy Young award twice and the MVP award once, cementing his legacy as one of the greatest starting pitchers of all time.
10. Pedro Martinez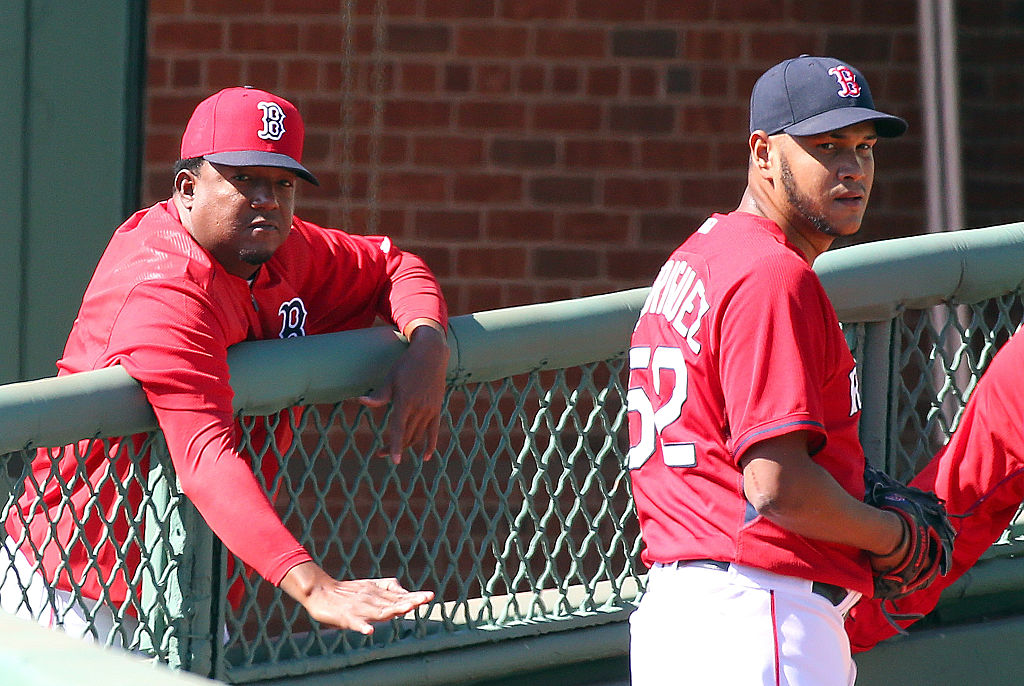 Career WAR: 84.5
In 1992, Pedro Martinez came up with the Los Angeles Dodgers and pitched well in LA as a somewhat undersized reliever prior to being traded to the Montreal Expos. It was there that Martinez broke out as the dominating starter we all remember, posting a 3.06 ERA in four seasons in an Expos uniform. But Montreal sent him to Boston for financial reasons, and he took the next leap forward into greatness with the Red Sox. Martinez won a World Series, led the league with the lowest ERA four times, and finished his career with a 2.93 ERA and 2,871 1/3 innings pitched.
9. Don Sutton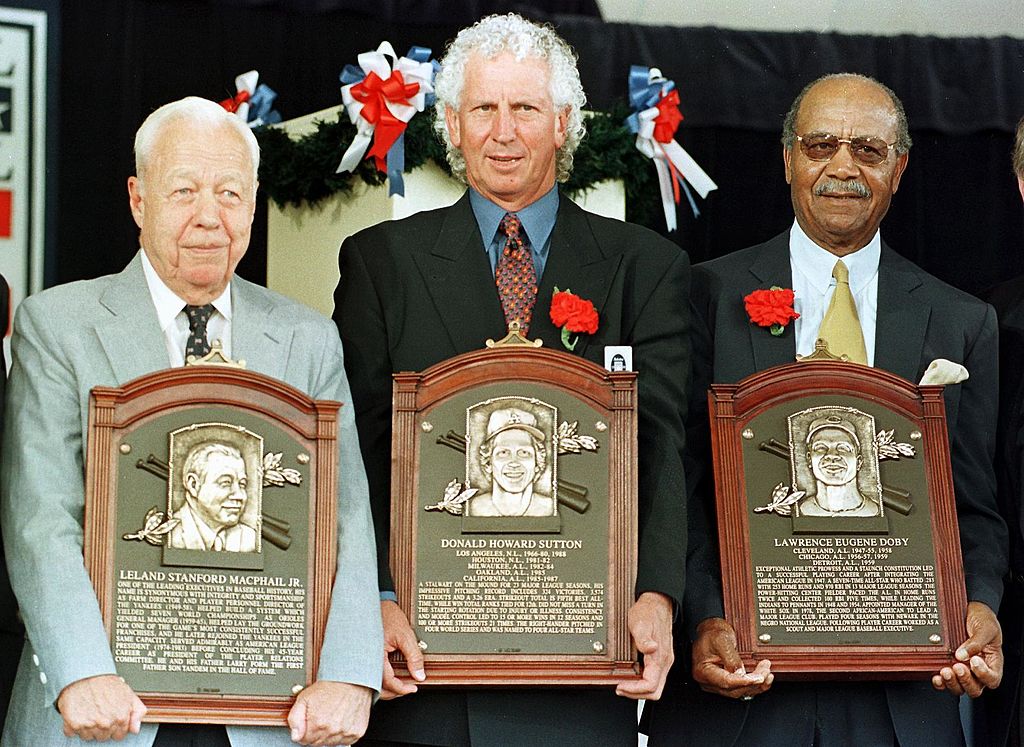 Career WAR: 85.9
Don Sutton was one of the greatest Los Angeles Dodgers in history, posting a 3.09 ERA in 16 seasons in a Dodger uniform. During that time, he led the National League in ERA once, finished in the top five in Cy Young voting five years in a row, and pitched in the World Series three times — losing all three, unfortunately. Most fans probably thought he was nearly done when he signed as a free agent with the Houston Astros at 36 years old. However, Sutton pitched eight more seasons — pitching in yet another World Series — and posted a 3.71 ERA over that time before finally retiring at 43 years old.
8. Tom Seaver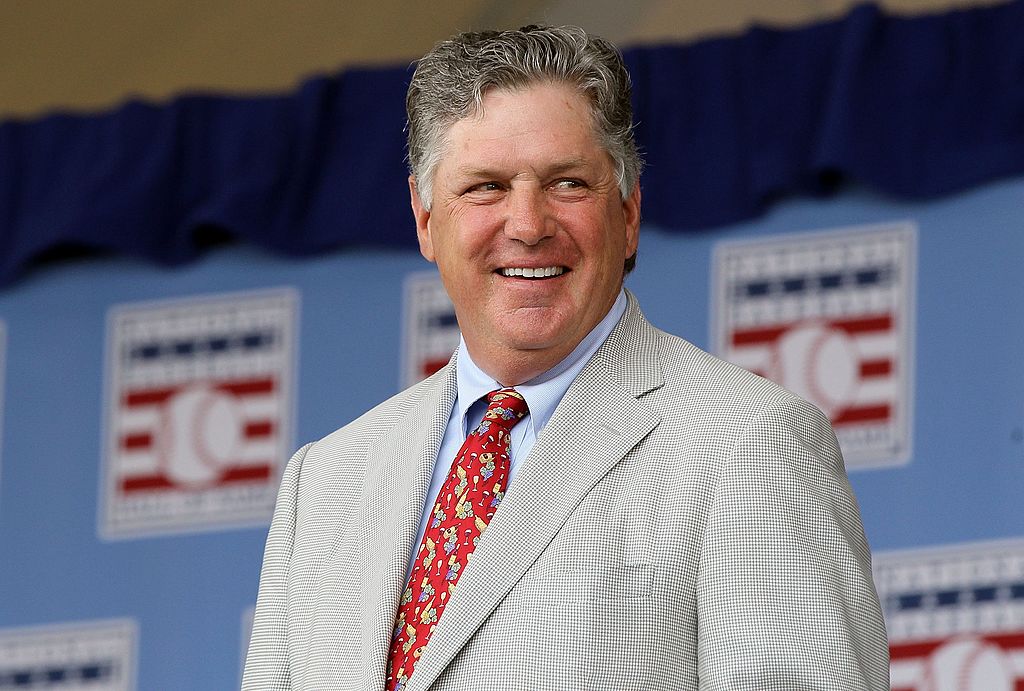 Career WAR: 92.7
In his 12-year career with the New York Mets, Tom Seaver led the National League in ERA three times, won three Cy Young awards, and was one of the greatest starting pitchers of his era. He was a huge part of the 1969 Miracle Mets, posting a 2.21 ERA and leading the team to a World Series victory. Seaver eventually moved on, pitching for the Cincinnati Reds, Chicago White Sox, and Boston Red Sox before retiring at 41 years old. Interestingly enough, he was a member of the same Red Sox team that lost the 1986 World Series to his former team, the Mets.
7. Steve Carlton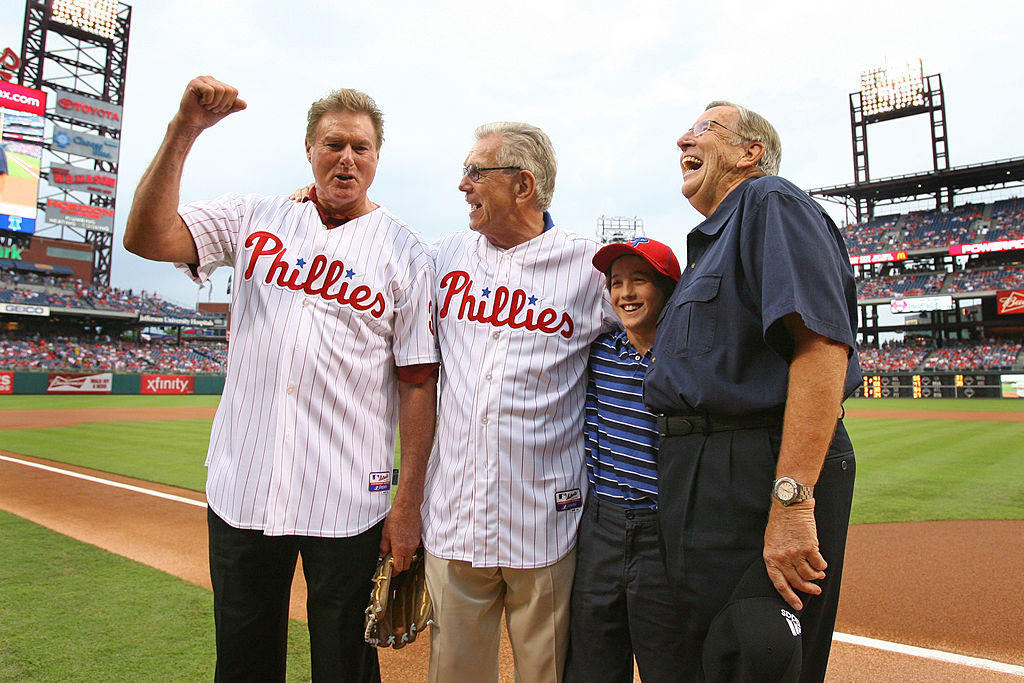 Career WAR: 96.9
The St. Louis Cardinals probably thought nothing of trading Steve Carlton when he was 26 years old. After all, he had just put together two seasons with a combined 3.64 ERA — good, but not exactly irreplaceable. However, Carlton's career really took off when he joined the Philadelphia Phillies. He won four Cy Young awards — including his last one at 37 years old — and a World Series ring in 1980. Carlton pitched until the ripe old age of 43, posting a career ERA of 3.22 in 5,217 2/3 innings.
6. Gaylord Perry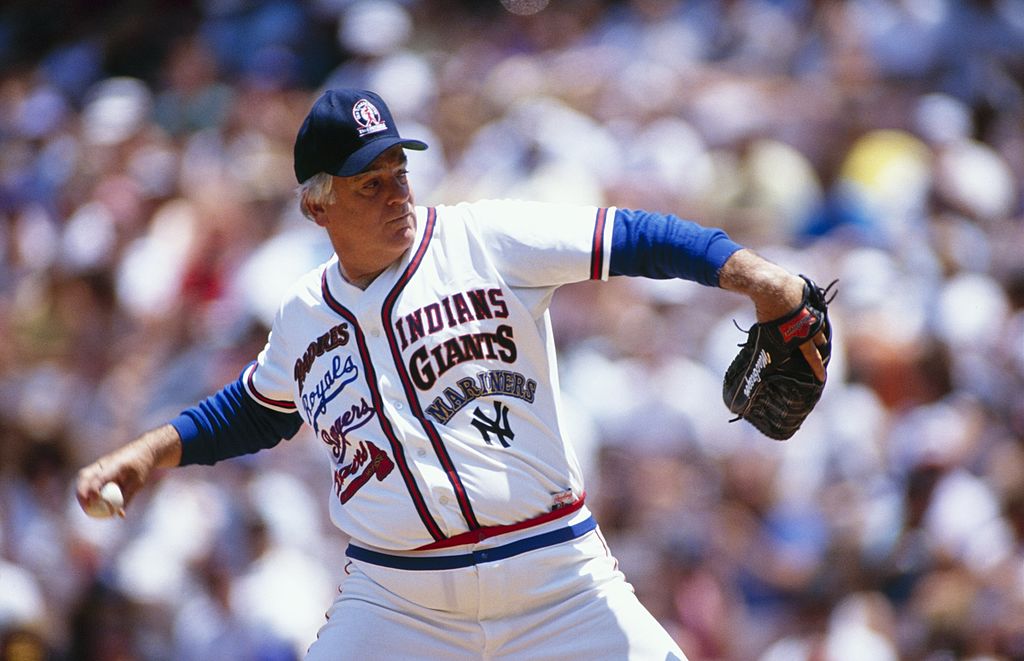 Career WAR: 100.5
Gaylord Perry had a long, productive 22 seasons in MLB, but he didn't really hit his stride until his fifth season in the big leagues. At the age of 27 and pitching for the San Francisco Giants, Perry posted a 2.99 ERA in 255 2/3 innings that year. The tall right-hander ended up moving around quite a bit in his career, pitching for the Indians, Rangers, Padres, Yankees, Braves, Mariners, and Royals with a total 3.11 ERA in 5,350 innings pitched. Unfortunately, he never caught on with many great teams, pitching in the postseason just one time and never making it to the World Series.
5. Bert Blyleven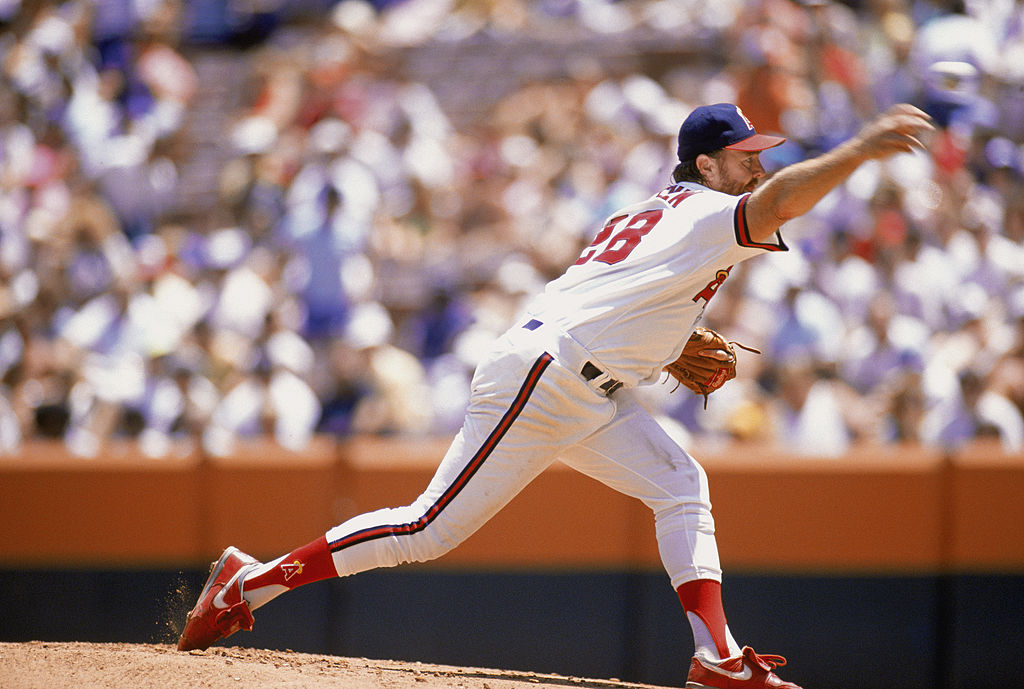 Career WAR: 103.3
All-Star games and Cy Young awards aren't necessarily the best way to measure a pitcher, but if they were, we'd overlook Bert Blyleven. His career numbers tell a story different than how he was recognized during his playing career. However, he posted 103.3 WAR in 22 seasons in the big leagues with a 3.31 ERA and 4,970 innings pitched. He led the league in innings twice, shutouts three times, and complete games once. After being a notable snub for a long time, Hall of Fame votes eventually elected him to join in 2011.
4. Nolan Ryan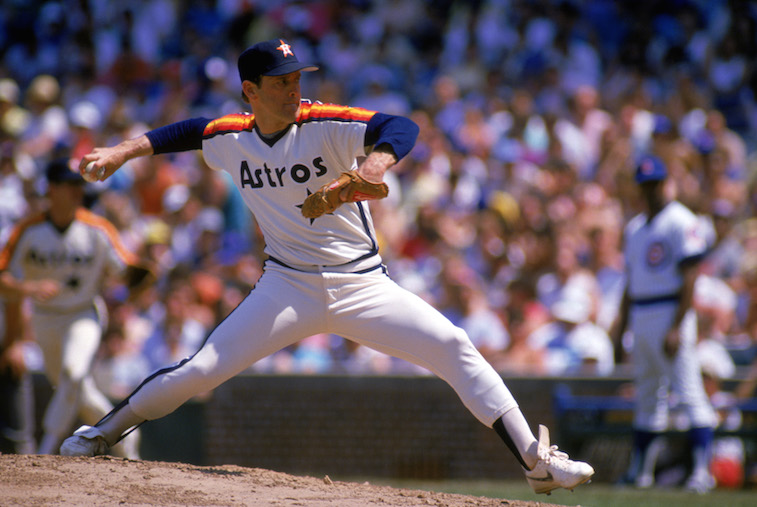 Career WAR: 107.2
We could make a strong argument for Nolan Ryan being the best pitcher of all time. He has the most strikeouts of any hurler in Major League Baseball history, pitching an absurd 27 seasons from 1966–93. Additionally, Ryan has the most walks of anyone in MLB history and the lowest H/9 of any starting pitcher in history. Those numbers are all good — except the walks. Ryan never won a Cy Young despite a career 3.19 ERA, but he pitched amazingly well at an advanced age; he had 21.3 WAR from the age of 40 to 44.
3. Randy Johnson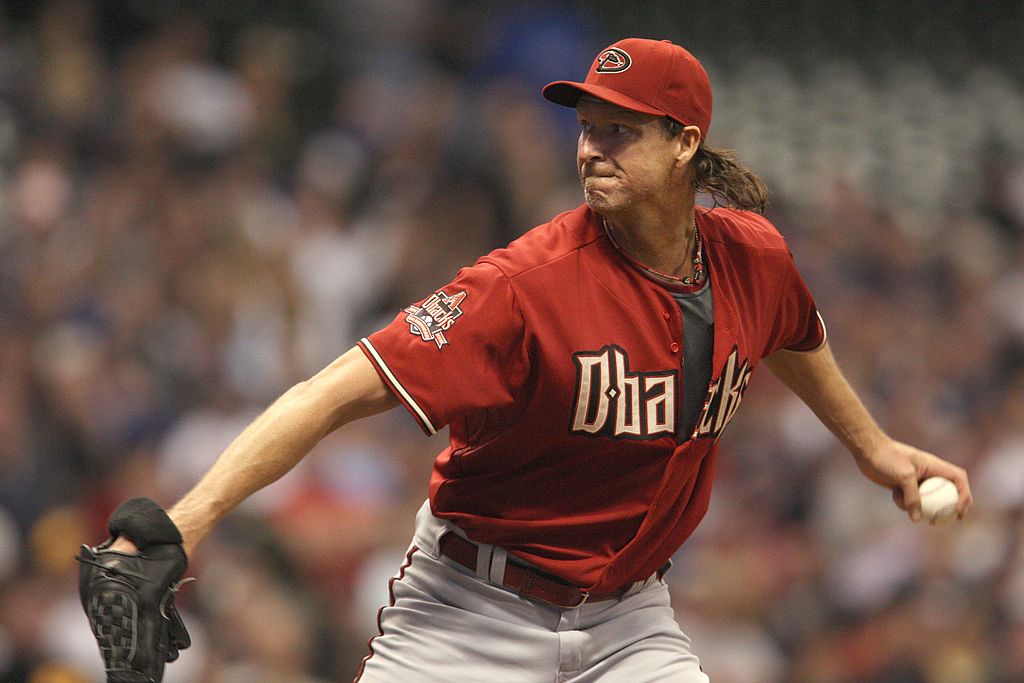 Career WAR: 110.6
Randy Johnson was the ultimate late bloomer. From the ages of 31 to 40, cutting right through the peak of the steroid era, the tall left-hander had a 2.70 ERA in 2,122 2/3 innings. Johnson has the best K/9 (10.6) of any starting pitcher in big league history, led the league in strikeouts nine times, led in innings pitched twice, and won five Cy Young awards — including four straight from 1999–2002. Johnson also won a World Series on that 2001 Diamondbacks team, sharing the MVP honors with fellow starter Schilling.
2. Greg Maddux
Career WAR: 116.7
Greg Maddux, originally drafted and developed by the Chicago Cubs, spent the majority of his career working with Glavine and Smoltz in the Braves rotation. He pitched the majority of his prime in Atlanta, winning three Cy Youngs and a World Series ring with the Braves. Overall, he spent 11 seasons there; 10 seasons with the Cubs; and a handful of seasons at the end of his career with the San Diego Padres and Los Angeles Dodgers. Maddux has a career 3.16 ERA and was known for making the most of what he had; he didn't throw hard, but he was the master of inducing weak contact.
1. Roger Clemens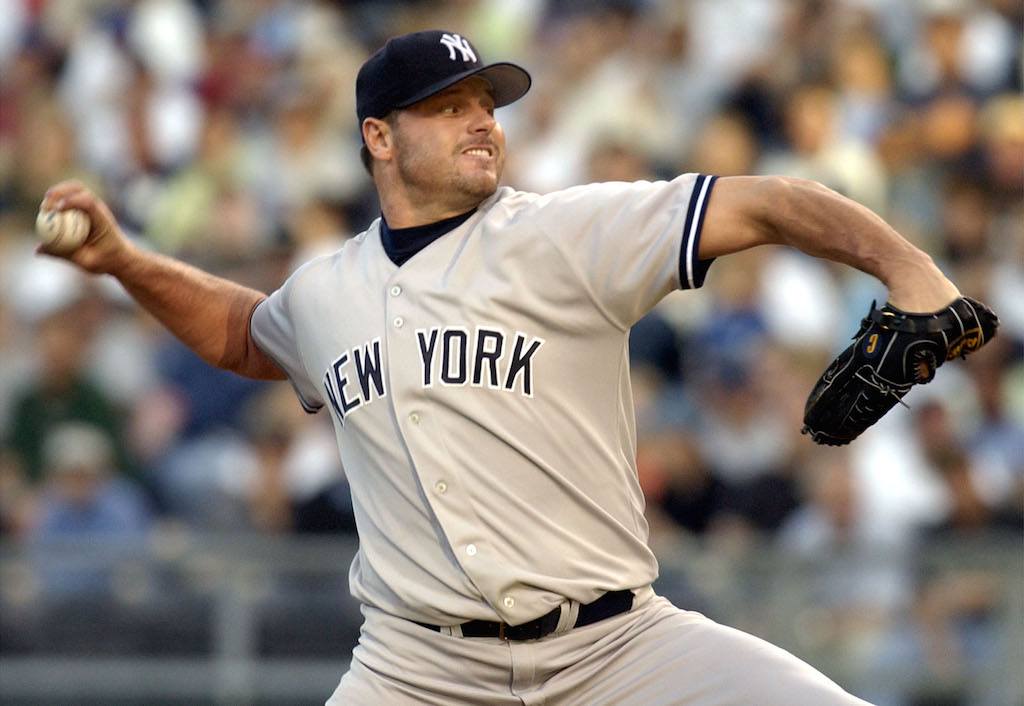 Career WAR: 133.7
Roger Clemens started his career with the Boston Red Sox in 1984, pitching for the team in the 1986 World Series. He stuck around in Boston until he was 33 years old, winning three Cy Young awards and one MVP. Then, Clemens signed with the Toronto Blue Jays prior to the 1997 season; they traded him to the New York Yankees just two years later. Red Sox fans watched in horror as Clemens won two World Series rings in his first two years in New York, winning four more Cy Young awards in his career and posting a cumulative 3.12 ERA in 4,916 2/3 innings.
Statistics courtesy of Baseball-Reference and Fangraphs.