The Green Bay Packers and Aaron Rodgers Just Narrowly Avoided Flirting With Disaster
Green Bay Packers quarterback Aaron Rodgers has made a ton of off-field news over the past few weeks.
Rodgers missed Green Bay's game against the Kansas City Chiefs last weekend, which was a game that was ultimately extremely winnable with him in the lineup. It ended up in a 13-7 loss with backup Jordan Love at the helm and the three-time MVP watching on television.
Rodgers had to sit out because of a positive COVID-19 test. He had to sit out at least ten days, according to NFL protocols for unvaccinated players. His vaccination status was a surprise, which started the media firestorm surrounding him. His subsequent interview on the Pat McAfee Show stoked that fire.
The loss ended Green Bay's seven-game win streak, but even more concerning for Green Bay was the fact that Rodgers' status for this weekend's game against the Seattle Seahawks was up in the air as well.
According to reports, that's no longer the case.
Aaron Rodgers is expected to be the starter for the Green Bay Packers against the Seattle Seahawks.
There were a few factors that kept Rodgers' status for the Seattle game up in the air.
The first and most important was that he had to be asymptomatic and, of course, no longer positive with the coronavirus after his 10-day quarantine. The second thing the quarterback and team had to consider was his conditioning for the game and whether or not his body would be able to play in the aftermath of the virus.
"I just do believe there's a health hurdle that I have to [clear] as far as like movement and sweating and getting into it, making sure my body, especially heart, is fine with physical exertion," Rodgers said during his regular appearance on McAfee's podcast.
At the time of the interview, Rodgers said he was doing yoga and walking, but he had yet to test his complete conditioning, though he was planning on ramping it up over the week. Still, according to the quarterback himself, there was a "small possibility" he wouldn't physically be ready for the Seattle game.
According to ESPN's Adam Schefter, that's no longer the case. He's reporting that Rodgers is indeed asymptomatic and has met all the protocols needed for him to return to action. Though he has missed all of Green Bay's practices this week, it's also being reported that Rodgers will be the starter against Seattle.
Rodgers has still been involved in Green Bay's planning for the Seahawks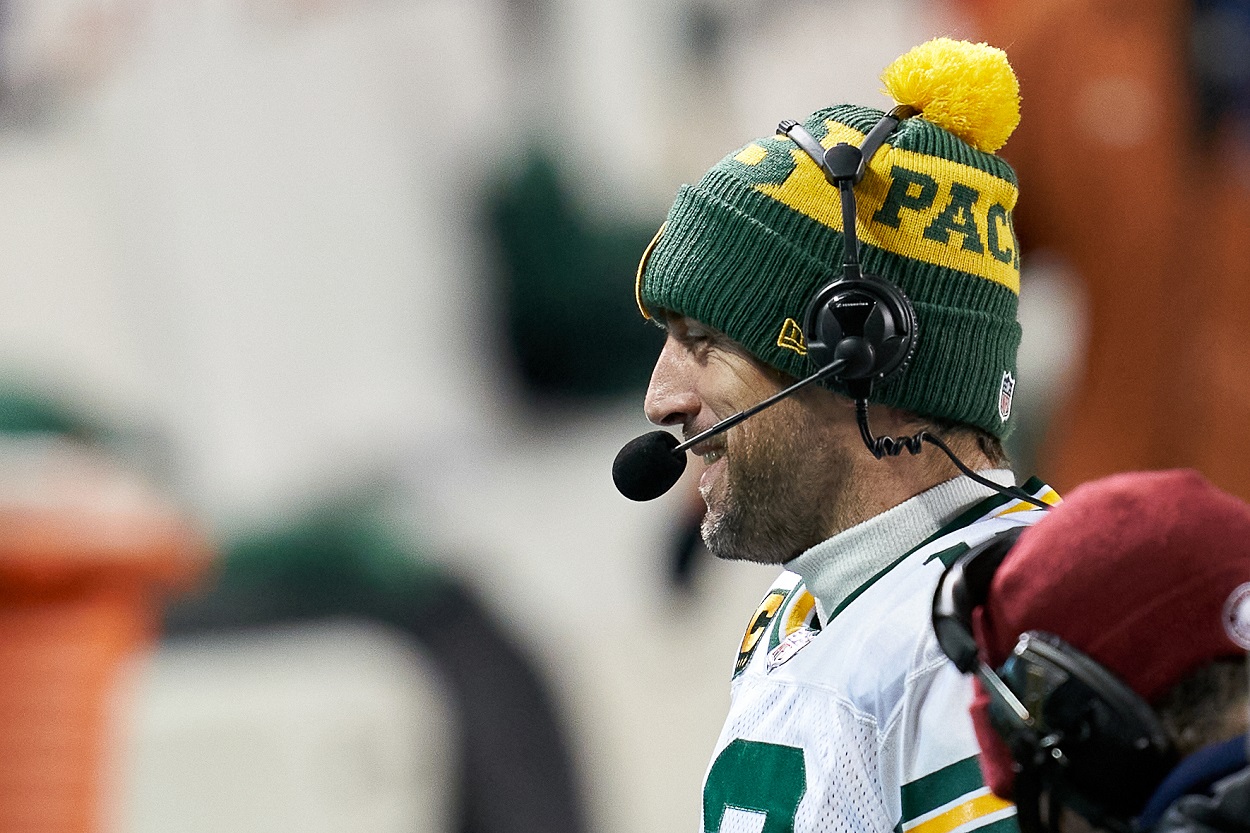 One would think that the main concern for head coach Matt LaFleur is this weekend's game plan and the fact that Rodgers hasn't been with the team to prepare to take on the Seahawks.
At 3-5, the Seahawks are far from their "Legion of Boom" glory days, but Russell Wilson is set to return from a finger injury and get his first start in multiple weeks. The Hawks and Packers have a pretty fierce rivalry that has been developed over the past few decades. These two teams always play each other tough, so even though Green Bay has the home-field advantage, an easy win is far from guaranteed. At 7-2 the Packers are clearly the better team, but records can be thrown out in this type of mid-season rivalry game.
The good news for Green Bay is that though Rodgers hasn't been in the building, he has been active in the game planning from a virtual standpoint.
'Communication's been there. He's been in every meeting. He's been engaged. So, it's just he's not with his guys out on the field. That's the dynamic that you never know," LaFleur told ESPN. "But we're fortunate to have a guy that has got a ton of reps under his belt, has played a ton of ball, so we're pretty confident that, provided he checks out well, he can go out there and play at a high level."
There are few quarterbacks in the NFL that can miss the week of practice before a game and still be a comfortable option as a starter. Rodgers is on that shortlist.
Green Bay narrowly avoided a disastrous situation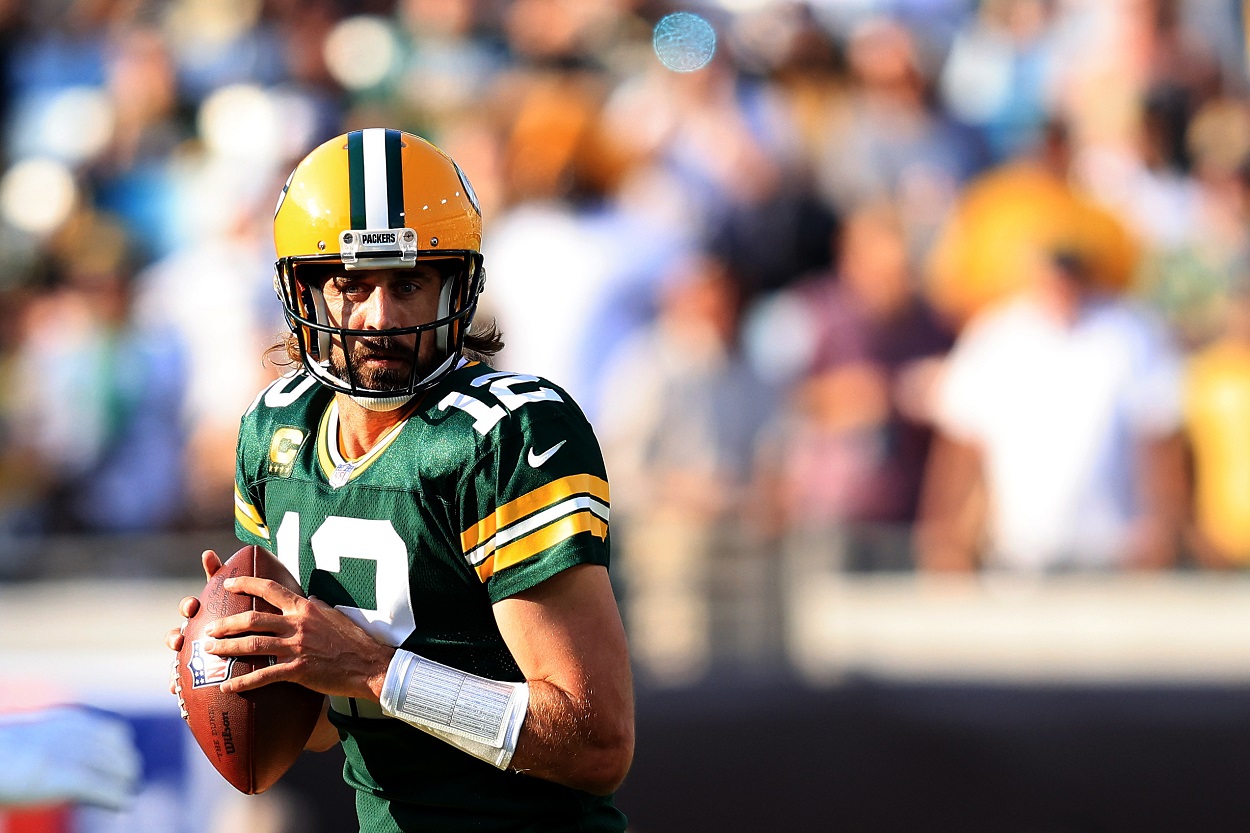 Prior to the Kansas City loss, Green Bay was easily the hottest team in the NFL. The Packers were coming off an impressive win against the previously undefeated Arizona Cardinals on Thursday Night Football that saw Green Bay pull off a significant win despite missing a ton of players, including Davante Adams.
The Packers have fought through injuries to top players all season yet have remained one of the top teams in the NFC. Really, Rodgers missing last week's game was the first time we've seen Green Bay's depth tested, and that's because of the fact that Love simply isn't ready to replace a quarterback playing at an MVP level.
That doesn't mean he can't ultimately be Green Bay's quarterback of the future. It does mean that there's a huge drop-off between him and Rodgers, though, and Green Bay felt that against Kansas City.
A second straight game without Rodgers, even aginst a so-so Seahawks team, would have been a very tricky situation for the Packers. Green Bay has been planning on Rodgers starting all week long, and even though he's been getting starter reps, Love has also been planning on No. 12 coming back to save the day.
"I think it's been a normal week for me, pretty similar to last week getting all the reps. Just getting the game plan in, preparing like I'm going to be playing and then obviously the plan is for Aaron to be back Saturday so he'll be going, Love said via ESPN. "But for me, it's the same. Still playing the whole week and then we'll be ready for whatever happens."
Every win counts in a stacked NFC, which makes every loss potentially devastating for the handful of teams that are vying for home-field advantage.
With Rodgers in, the Packers are favorites to beat Seattle, even with Wilson back from injury.
With Love, the Packers would have been looking at a toss-up at best, and that's the difference between getting back on track and suffering a two-game losing skid.
Stats courtesy of ESPN and Pro Football Reference.