The Green Bay Packers Are Going to Attempt Salary Cap Magic in 2022
The Green Bay Packers say they want to get the band back together and take another shot at the Super Bowl.
After the disappointment that was the ending of the 2021 season, head coach Matt LaFleur, general manager Brian Gutekunst, and executive vice president/director of football operations Russ Ball believe the Packers can "run it back" and give it another try.
The issue is this: As it stands, the Packers are roughly $37 million over the salary cap heading into the 2022 league year.
It's time to work some magic
The Green Bay Packers are committed to keeping the Super Bowl window open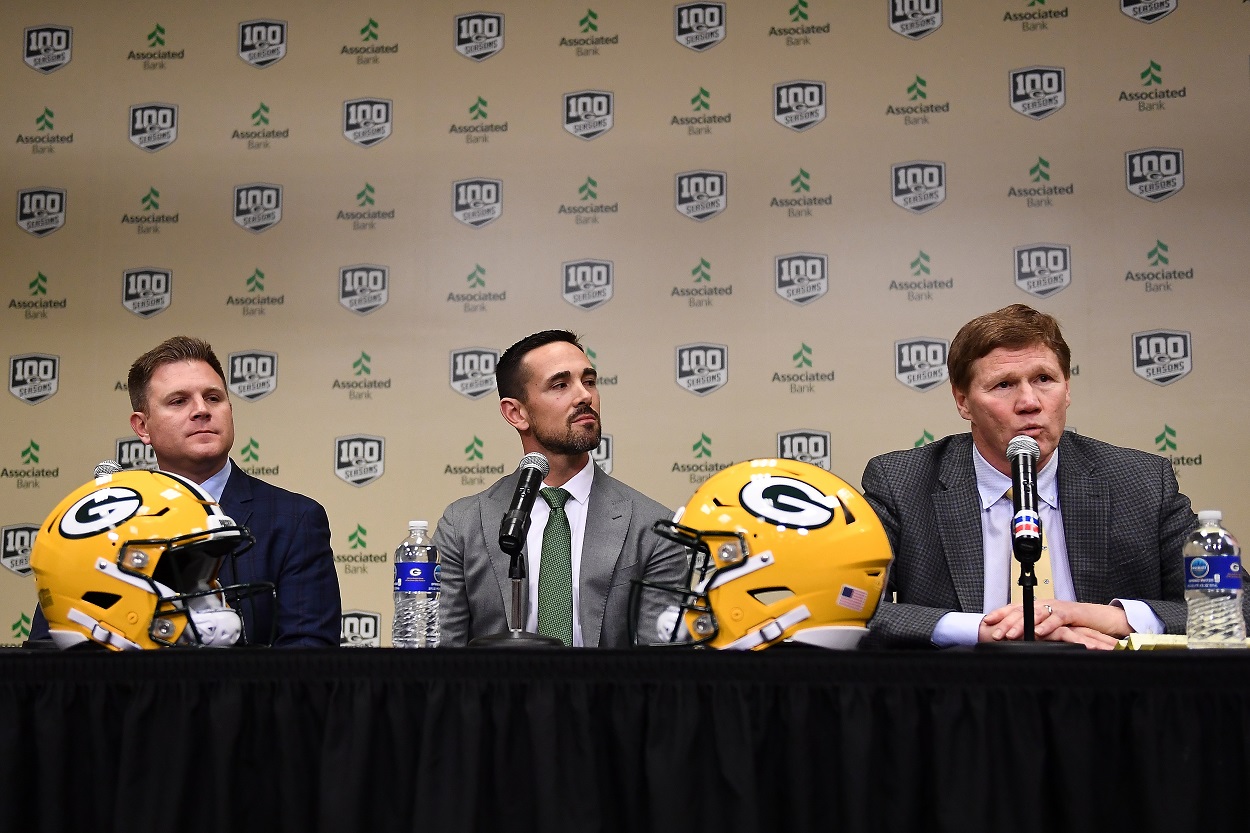 "There's ways to move money and to make sure that we get the bulk of our key contributors back," LaFleur said shortly after Green Bay's playoff loss to the San Francisco 49ers (via the team website). "Are there absolutely going to be some tough decisions? No doubt about it. But I'm really confident in Russ' ability and Gutey's ability and us collectively to figure out a way to do this thing."
That was the mindset heading into this offseason. Despite the severe cap crunch and 15 unrestricted free agents (including Davante Adams), LaFleur and the front office have remained confident in their ability to keep the core of what should be a Super Bowl contender together.
The issue for the Packers is that it's easier said than done. They've already restructured contracts for Kenny Clark and Aaron Jones. That saved roughly $14 million, which is a good start. Still, $37 million doesn't just disappear overnight without making significant cuts to important players, and that's not evening mentioning the free agents.
Somehow, Gutekunst doesn't think the Packers are heading toward what he would consider a "fire sale", though.
"I don't see us having to get rid of a bunch of players. We'll kind of move through that as we go through it, but we have a lot of different options depending on where we head," he said in a recent press conference, per Acme Packing Company. "This isn't going to be one of those things where it's a fire sale and we cut a bunch of guys."
No matter what Gutekunst says, cuts will have to be a part of the process
The Packers are talking the right talk, and the restructures help, but any salary cap magic from here out has to involve some cuts. Notice that Gutekunst hedged his bets. He said the Packers won't cut a "bunch" of guys, but that doesn't mean they won't have to cut some.
For a while now it has seemed that the most likely cut will be veteran outside linebacker Za'Darius Smith. He's been an integral piece of Green Bay's defense over the past few years, but he played in only two games last season due to a back injury. The emergence of Rashan Gary as a steady pass rusher makes the savings Green Bay would get from cutting Smith look appealing. Smith will be the second-highest cap hit ($27.6 million) on the team behind just Aaron Rodgers ($46.6 million) if he remains on the roster in 2022. If the Packers cut him, his dead cap number will be only $12.3 million, which means the Packers can save $15.2 million, which helps them significantly in terms of getting under the cap.
Gutekunst told the media that Smith's future is among some of the "tough choices to make as we move forward," according to ESPN.
It would seem as if the writing is on the wall for the man they call Z.
Veteran wideout and Rodgers' good friend Randall Cobb will likely be on the chopping block as well. Cobb's cap hit would be $9.5 million if he stays but his dead cap is just $2.7, which means the Packers can save $6.7 by cutting Cobb before June 1st. They'd save even more ($8.1 million) by cutting Cobb after June 1st because then half of the dead cap hit will roll over to 2023.
It sounds like funny money, and sometimes that's what it takes to get the job done as a general manager, but there don't appear to be many scenarios that would see the Packers drop below the salary cap without cutting some notable players.
How active can the Packers be in free agency?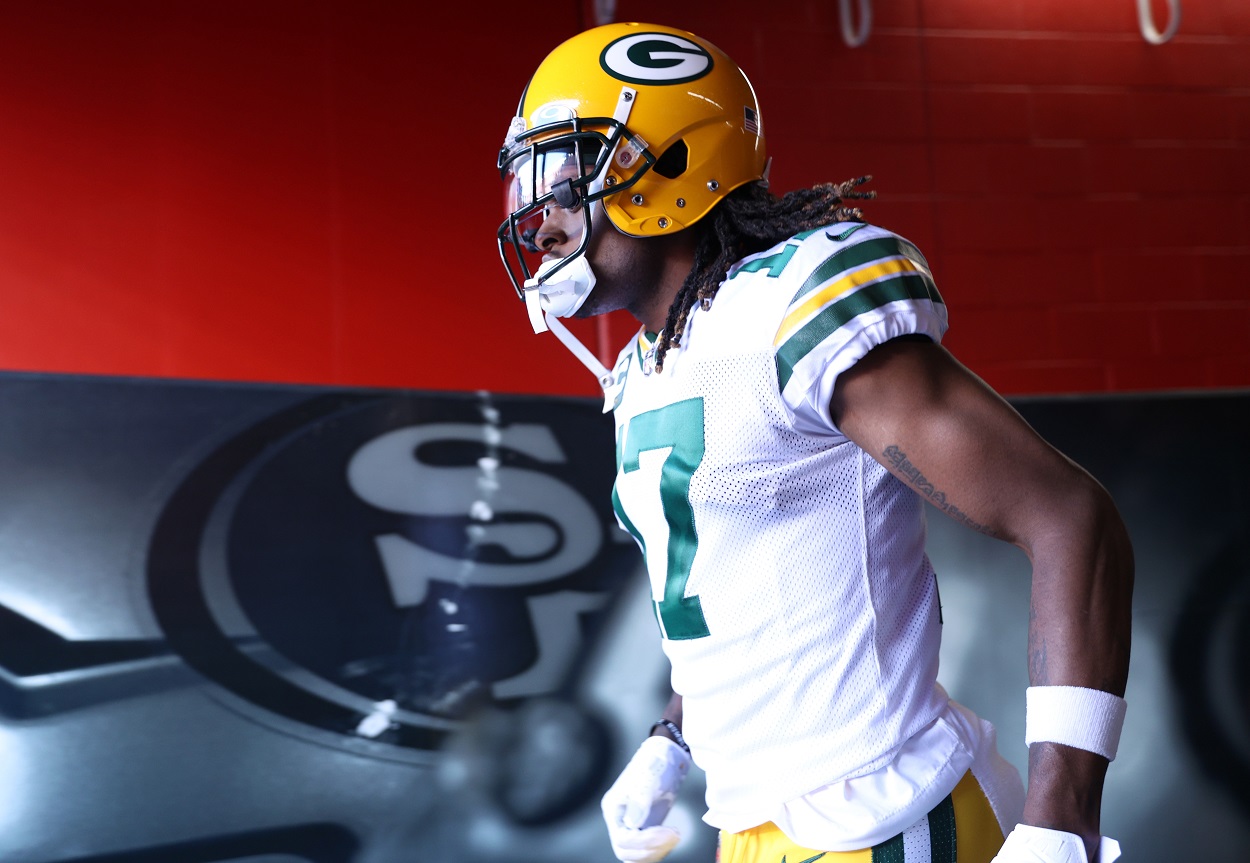 Gutekunst isn't expecting to cut a ton of players, but it's worth noting that plenty of them have the option to walk out of the front door in free agency. Adams is the big name on that list, but key players such as Robert Tonyan Jr., De'Vondre Campbell, Chandon Sullivan, Rasul Douglas, Allen Lazard (restricted free agent), and Marquez Valdes-Scantling will all be free agents as well.
The obvious priority is getting Adams signed to a long-term deal, but he won't come cheap. He reportedly wants $30 million a year and neither side wants to go down the franchise tag route unless they have to.
"It's not something we like to do…not like to do that if we don't have to," Gutekunst said regarding tagging Adams. "We'd certainly like to come up with a long-term deal that works for both sides."
Even the franchise tag will cost the Packers around $22 million for 2022, so either way, bringing Adams back is going to be a huge expense.
Campbell had an All-Pro season last year and looks to be a cornerstone piece of the defense moving forward. He could parlay his excellent season into a big payday on the open market, though, so there are no guarantees he'll be back in Green Bay. The same can be said for Douglas, who started the season as a practice squad player in Arizona and ended it as a major contributor for the Packers (five interceptions, including two pick-sixes and 13 passes defended). He'll certainly want to cash in on a payday.
If the Packers can't pony up the money, there's a good chance they'll lose two of their top defensive contributors from 2021.
There's also a brewing problem at wide receiver. Both Lazard and MVS can end up elsewhere, though Valdez-Scantling has said he'd like to come back. Even seeing Equanimeous St. Brown walk would be a loss for a wide receiver room that all of a sudden has questionable depth, especially if Cobb is cut. If Adams is allowed to walk, it then becomes a worst-case scenario for Green Bay.
Gutekunst, Ball, and the front office have a ton of work to do to get under the salary cap, but they'll have their hands full just rying to keep some of these key pieces around.
Not everyone will be able to come back, but even if Rodgers decided to stay in 2022, the Packers will have a hard time being competitors if players like Campbell, Douglas, Lazard, or Valdez-Scantling walk out the door.
There's also the report that Rodgers wants to be paid $50 million a year. He has denied it, but his potential salary demands could end up adding more problems to the pile. 
The scary thing is we haven't even discussed how moving money into the future (which Green Bay will undoubtedly have to do) will impact upcoming free agency classes and Green Bay's long-term viability.
Both Jaire Alexander and Elgton Jenkins will be free agents in 2023, and they'll demand a ton of money because of their respective otherwordly talents. The 2024 offseason will see players like Rashan Gary and A.J. Dillon looking for new, lucrative contracts.
The Packers say they'll figure it out, but juggling Adams, Rodgers, the salary cap, and a slew of free agents…plus keeping the future in mind…is going to take an awful amount of magic to pull off.
Stats courtesy of ESPN and Pro Football Reference. Contract information via Spotrac
RELATED: Aaron Rodgers Decision: 3 Distinct Paths for the Green Bay Packers QB