Why the Green Bay Packers Have the Best Fans in the NFL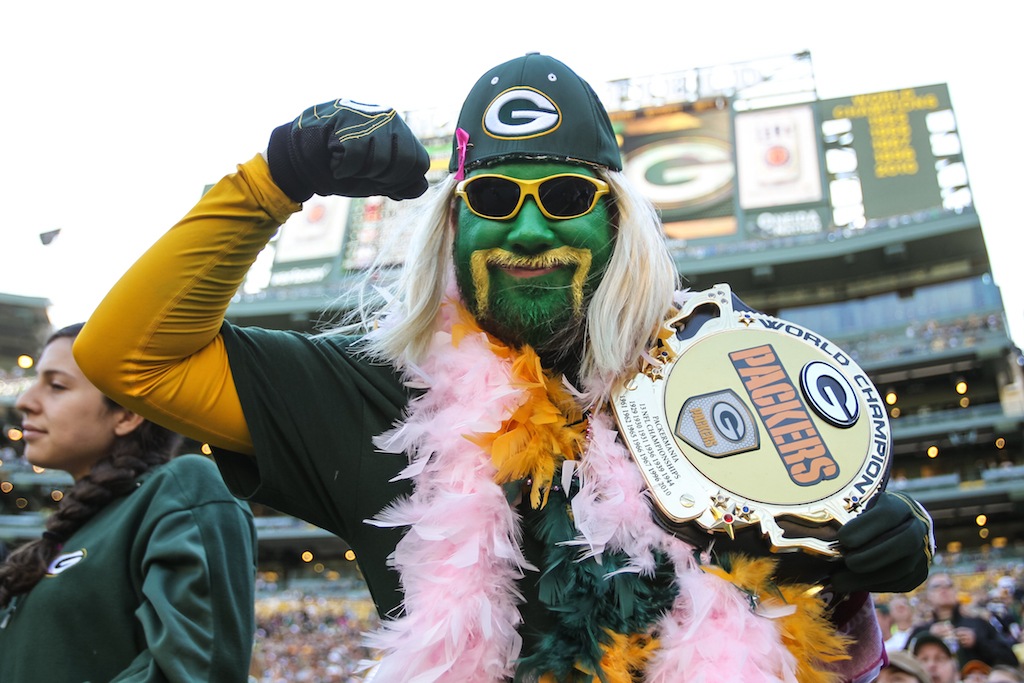 Many folks claim to be NFL fans. They watch the games, they buy their favorite player's jersey, and they bask (or drown) in the success (or failure) of their hometown team. By all accounts, yes, it's fair to call these individuals "fans." But, just so we're totally clear, there is a monumental difference between being a fan and being a fan.
Individuals who fall into the former category can make the case for being invested in their respective teams, but how far are they willing to go in order to show their dedicated, undivided loyalty? You might think this makes absolutely no difference, but you'd be wrong. This question is certainly valid, and on certain occasions, one that must be asked. On the flip side, however, there is no need to ask those who fall into the latter category; we already know the answer. How far are diehard fans willing to go? All the way.
All 32 franchises in the National Football League have fans like this. They are the ones who live and breathe their team of choice with the sort of intense devotion that knows no bounds. Yet, the reality is that some organizations around the league have more of these particular fans than others.
According to the fine people at Forbes, the loyal fan base that manages to outshine the rest are the Cheeseheads of the Green Bay Packers. As it were, these folks — many of them Wisconsinites — have the data to back up their claim. And we have to say, it's surprisingly convincing.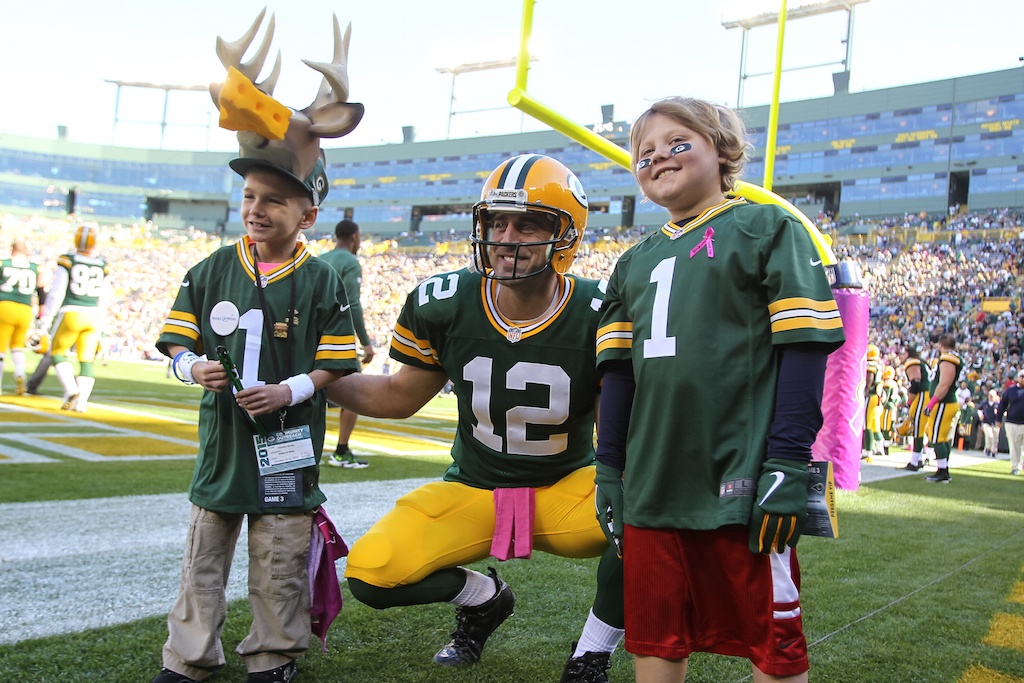 First and foremost, we should note that these findings are not subjective. In fact, the methodology used by Forbes is actually quite complex:
Specifically, our ranking is based on a weighted score of fan consumption metrics. As with our last iteration, we included: hometown crowd reach (defined by Nielsen Scarborough as a percentage of the metropolitan area population that watched, attended, and/or listened to a game in the last year), local television ratings (per Nielsen), stadium attendance based on capacity reached, merchandise sales (per NFLShop.com), and social media reach (a combination of Facebook and Twitter followers based on the team's metro area population). This year we also added components of Nielsen's NFL Media Exposure Ranking: national TV ratings, monthly unique audience to official team websites, and social media impressions.
In order to weed out bandwagon fans, Forbes "used three years of TV, stadium attendance, and merchandise sales, and considered both the numbers and the trends." As far as teams that reported attendance numbers above their stadium's capacity, Forbes made no distinction, noting that "everyone over was given the same consideration as if they reported 100%." Like we said, this was not a simple process based on opinion. In the end, of course, the Cheeseheads did their Packers proud.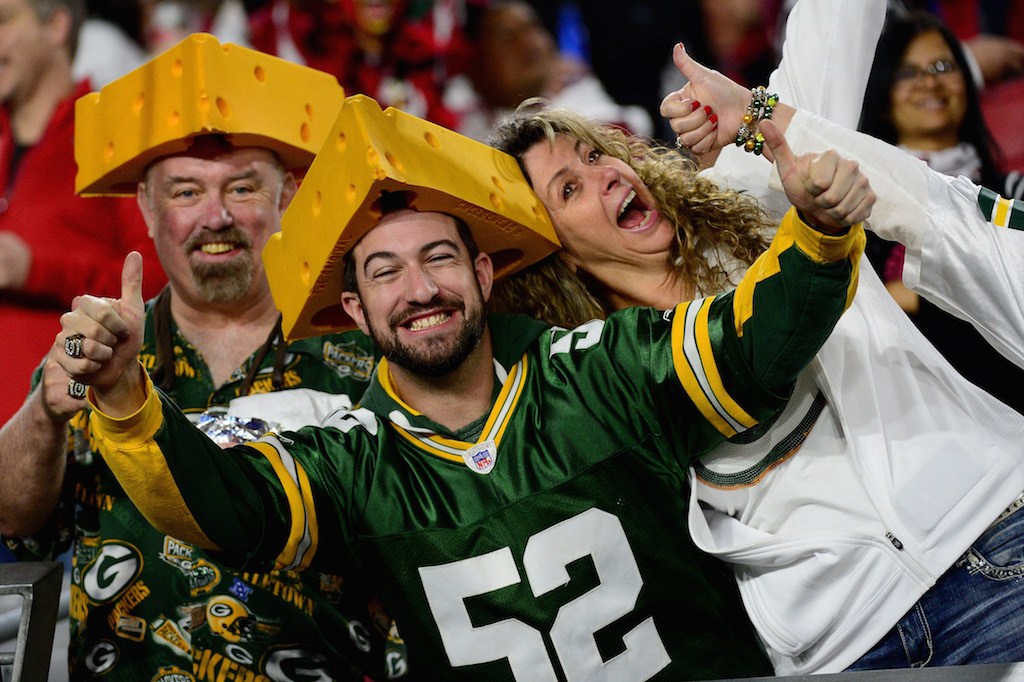 According to Forbes, the Nielsen Scarborough's survey indicated that 83% of adults in Green Bay identified themselves as the kind of fan who has either gone to, watched, or listened to a Packers game in the last year. Not only that, while the city of Green Bay has a population of 104,779, the organization itself, which is publicly owned, has 360,854 shareholder owners. Needless to say, Wisconsinites are all in on the Pack.
Aside from these numbers, Forbes noted that Packers fans are equally supportive from a social media standpoint. With a combined 6.6 million followers from Twitter and Facebook, the Packers have the fourth most in the National Football League based on sheer volume. As Forbes points out, this is one million more people than the total population of the state of Wisconsin, or 62 times the number of followers as those who actually live in Green Bay's metro area. Name us another franchise with that sort of reach? You can't.
[Update 1/18: this article originally stated Green Bay has a population of 312,409. This has been corrected]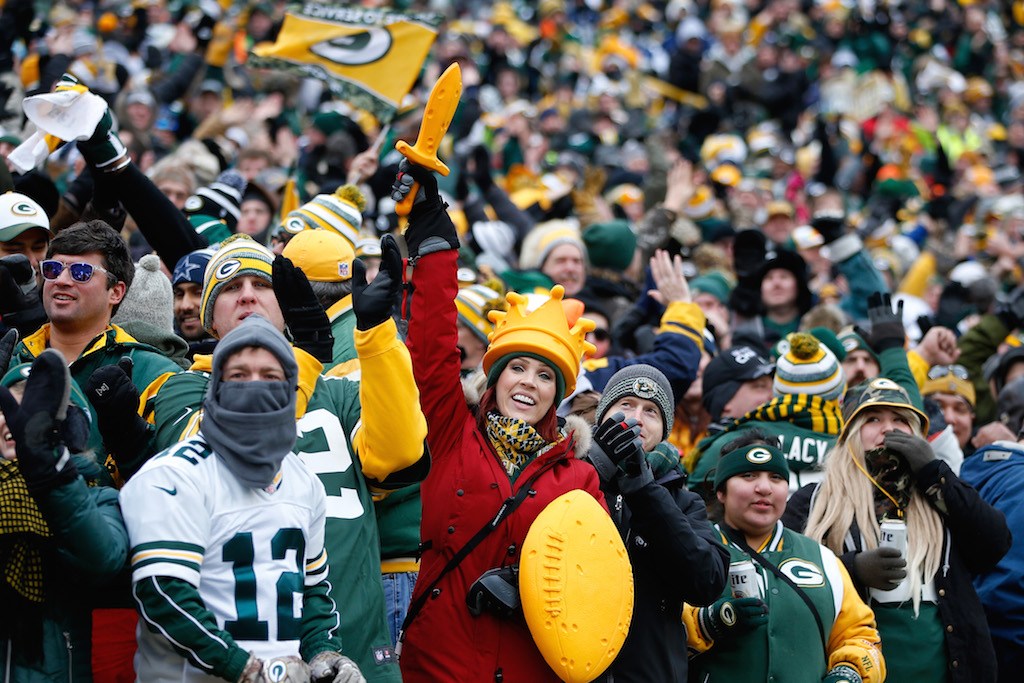 As we looked over the numbers, it was clear that Packers fans, as a whole, were on a completely different level. This franchise dominated the women's vote (80% of the women in Green Bay are Packers fans); it scored first in the following categories: hometown crowd, TV audience, stadium attendance, and social media, while finishing second in website and sixth in merchandise. To say no other fans in the entire National Football League were close to showing that sort of love would be a gross understatement. This was all Packers.
In the NFL, there are fans, and then there are fans. Let's just say we don't have to ask which category the Cheeseheads fall into.
Information courtesy of Forbes.
To see Forbes' complete list of the "NFL's Best Fans," check out the gallery starting here.