Green Bay Packers: 3 Biggest Offseason Storylines Not Involving Aaron Rodgers or Davante Adams
If you're a fan of the Green Bay Packers, you've got to expect that Aaron Rodgers will dominate the headlines this offseason. In fact, it's already happened.
Whether he stays, goes, or retires, Rodgers' eventual decision will have lasting implications not just on the Packers but also on the NFL.
His No. 1 receiver and good friend Devante Adams is also going to get a ton of publicity. Adams is going to be heading into unrestricted free agency, and the Packers have some decisions to make. He wants to be paid big money, but can the Packers afford that? Everything from a long-term contract to a franchise tag and trade is seemingly on the table for Adams.
Rodgers and Adams will get most of the ink, but here are three other storylines to look out for in Green Bay.
Will Za'Darius Smith remain with Green Bay Packers?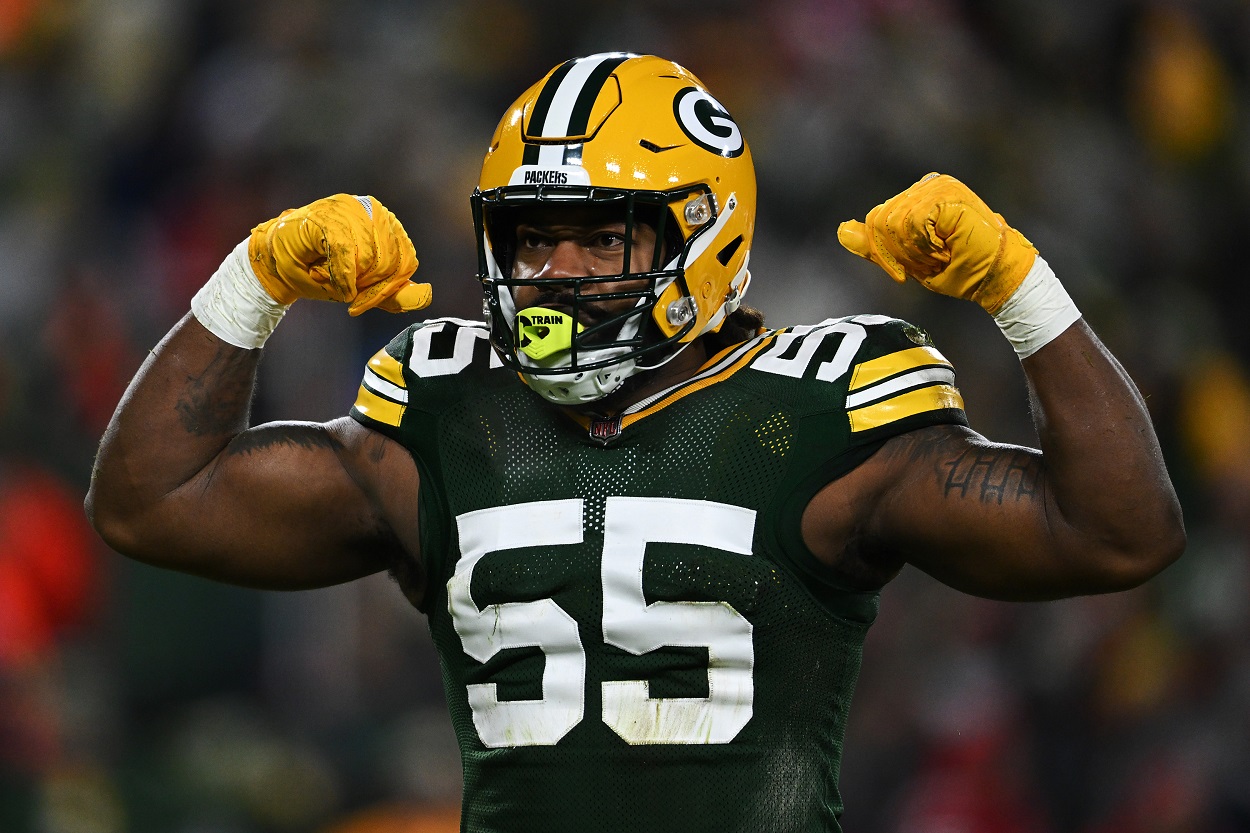 On the surface, it would seem that bringing back Za'Darius Smith would be an easy decision for Green Bay. After all, when he's healthy, he's one of the best pass-rushers in the NFL. He notched 26 sacks over his first two seasons with the Packers, but he, unfortunately, missed most of the 2021 season due to a back injury.
Here's why Green Bay would want him back: It would be nice to have Smith to play alongside Rashan Gary. The two of them alone could form one of the more dominant pass-rushes in the league. If Rodgers or Adams is gone, having Smith in the locker room would also be valuable for the Packers in terms of veteran leadership.
Now here's why he may not be welcomed back in Green Bay:
Even though Smith is signed through the 2022 season, Green Bay could cut him and save just over $15 million on the 2022 salary cap. His cap hit for 2021 would be $27.6 million, but if the Packers cut or trade him, he'll only count for $12.3 million in dead cap money. The Packers are currently expected to be almost $50 million over the cap once the 2022 league year begins, so cuts are expected.
Could the emergence of Gary as a star pass-rusher make it easier for Green Bay to stomach the loss of Smith? That plus the $15 million-ish saved could do the trick.
Green Bay's wide receiver room will look much different in 2022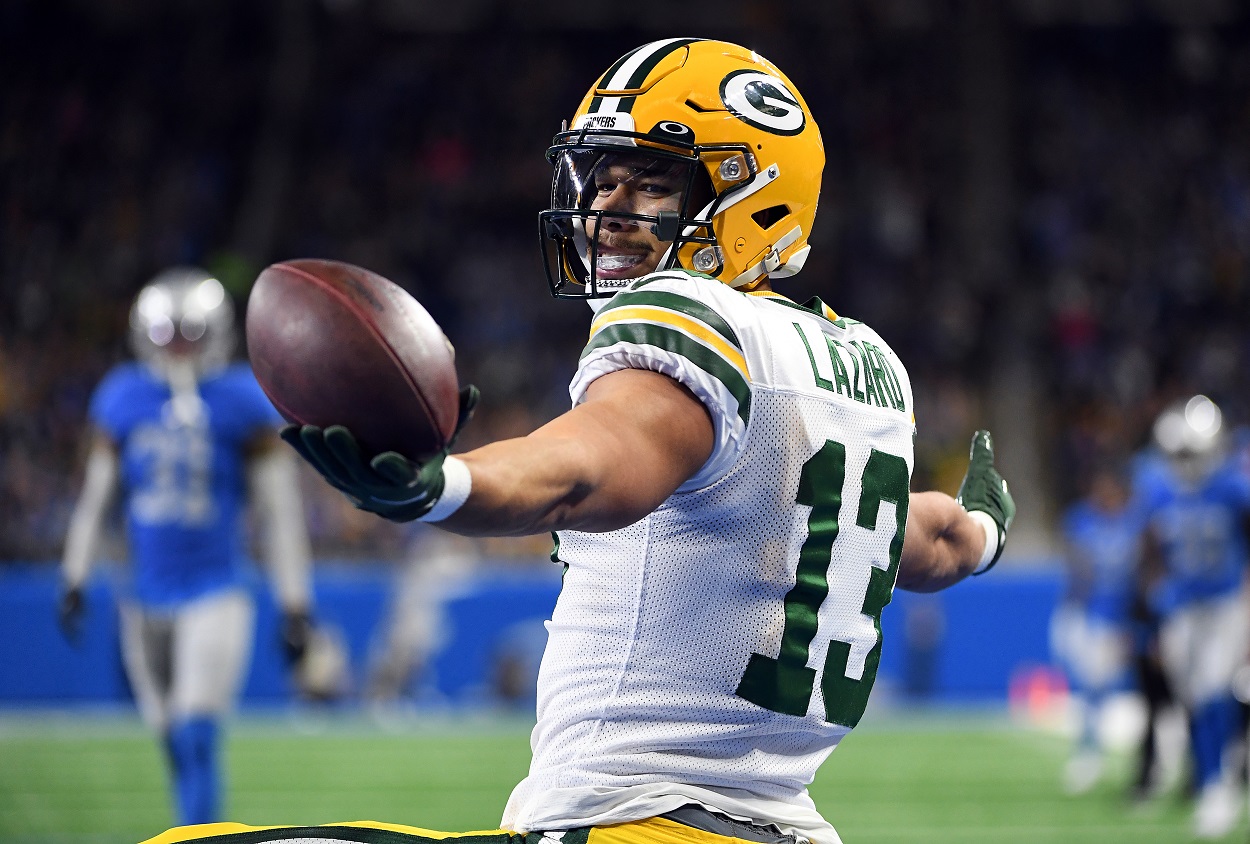 The wide receiver room in Green Bay will look drastically different at the start of the 2022 season.
Let's take out Adams for a second and focus on some of the other issues Green Bay will be looking at regarding the wide receivers:
Marquez Valdes-Scantling will be a free agent, and though he stated that he wants to come back to Green Bay, the Packers could decide that his consistency problems and injury history make him not worth a second contract. The smart move would be to bring him back, but anything can happen.
Allen Lazard is going to be a restricted free agent. At one time, he was an undrafted free agent who the Packers picked up from the Jacksonville Jaguars practice squad back in 2018. He's worked his way up the ladder in Green Bay and has become not just a consistent target as a pass-catcher but one of the better blocking wide receivers in the league.
Lazard has been a massive bargain for Green Bay because of his undrafted status, but this will be his opportunity to go out and make a ton of money for himself. Green Bay can match or exceed any offers made to him from outside organizations, but his play over the last two seasons very well could have priced him out of the Packers' market as they try to deal with this salary cap crunch.
Randall Cobb was a valuable presence for the Packers last season, but he's also likely to be cut due to the salary cap. He's set to make a base salary of $7.8 million in 2022, but he'll count for only $2.7 million against the salary cap if the Packers cut him. Those are savings Green Bay desperately needs.
Who else do the Packers have to work with from there? There's nobody worth mentioning outside of Amari Rodgers, and he barely looked like an NFL player as a rookie.
Green Bay's going to have to do some work to bolster the wide receiver room in 2022 and beyond. The Packers likely need to take a wideout high in the 2022 NFL draft. They also need to bring back one of either Lazard or MVS. Both would be nice, but Green Bay may not have the money to do it.
A lot of uncertainty and many changes are likely in the future for the Packers as it relates to wide receivers.
Is this the end for Mason Crosby?
Crosby is a veteran, and he's a legend for Green Bay. Based on his last season's performance, though, he just doesn't have the confidence anymore to be a big-time kicker.
Moreover, he's 37-years-old years old and is scheduled to count $4.7 million against Green Bay's cap in 2022. The Packers can save $2.3 million if they cut him before June 1st.
Again, as will be the case for many players this offseason, cutting Crosby would make the most sense considering the cap crunch.
Special teams were a disaster in 2021. Maurice Drayton lost his job because of it, and though Crosby is highly regarded and will go down in the Green Bay Hall of Fame when all is said and done, he should lose his job for the role he played as well.
He missed nine field goals this past season and had a field goal percentage of 73.5%, which was the second-worst in his career. No, the misses weren't all his fault because Green Bay had a terrible time getting the mechanics of the kicking game down all season. Still, if there was a time to move on from "The Silver Fox", this would be it.
Green Bay has now seen that special teams can win or lose a game in the playoffs, so whoever the Packers decide to replace Crosby with is going to be one of the most critical players on the team moving forward. Taking a kicker in the draft makes the most sense from a financial standpoint, but even if they go find one in free agency, the point is that the Packers will have to choose wisely.
Of course, the Packers could bring Crosby back for one more round, but if Matt LaFleur is serious about turning things around on special teams (and he should be), bringing in fresh blood and rebuilding the unit from the ground up makes the most sense.
Stats courtesy of ESPN and Pro Football Reference. Contract information via Spotrac
RELATED: Tom Brady Retiring Makes It More Likely Aaron Rodgers Stays and Plays With the Green Bay Packers