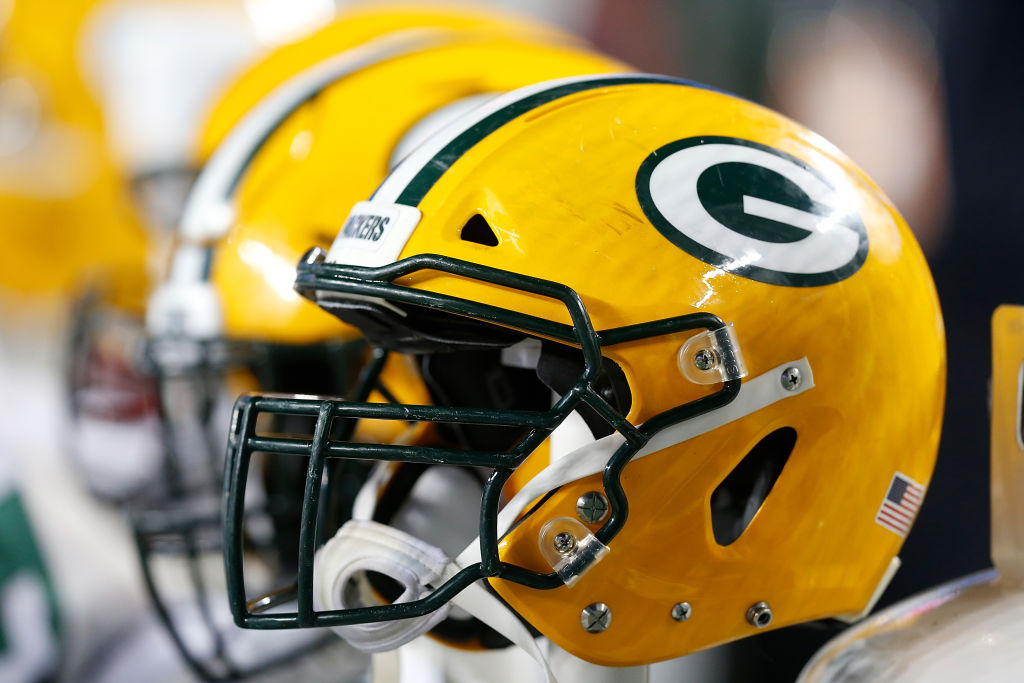 Green Bay Packers Fans Have a Lot Invested in Their Team, Emotionally and Financially
A new study says the Green Bay Packers have the most passionate fan base in U.S. pro sports.
The Green Bay Packers have the most passionate fan base of any pro sports team in the country, according to Forbes. It's hard to argue against that when you consider that 361,169 of their fans have paid money to own shares of stock that are essentially worthless.
Why the Green Bay Packers top the list
The ranking of the most passionate sports fans was compiled by Forbes by looking at a variety of criteria for teams in the continent's major sports. The magazine considered three years of data for television ratings of games involving the local team, the percentage of seats sold for home contests, ticket demand through resale outlets, social media reach, and merchandise sales.
The conclusion was that the Green Bay Packers had the most passionate following, based in part of 7.49 million social media subscribers and an average attendance of 77,845 per game.
Stories pop up regularly about relatively amicable divorce proceedings in Wisconsin suddenly going south because of disputes over who gets to keep the Packers season tickets. That's a function of a waiting list for tickets that has 137,000 names on it.
The rest of the top 10
Not surprisingly, there are six NFL teams in the top 10 on Forbes' list of the most passionate fan bases:
Green Bay Packers
New England Patriots
New Orleans Saints
Pittsburgh Steelers
Philadelphia Eagles
Seattle Seahawks
Golden State Warriors
Oklahoma City Thunder
Pittsburgh Penguins
Boston Red Sox
The actual surprise might be that there are as many hockey teams in the top 10 as there are baseball teams, although that raises an interesting connection between two cities. Boston (the NFL's Patriots and MLB's Red Sox) and Pittsburgh (the NFL's Steelers and NHL's Penguins) both have two teams in the top 10.
In citing the Patriots' No. 2 ranking, the study's authors noted New England's 11.6 million followers on social media and one fan's campaign to raise $1 million on GoFundMe to defray the team's fine in the Deflategate scandal.
Green Bay Packers stock has a rich tradition and no value
The Green Bay Packers are unique because their ownership structure is grandfathered in to get the team around an NFL rule against public stock sales of teams.
Green Bay Packers Inc. has been a publicly owned, nonprofit corporation since 1923. There have been four subsequent stock offerings since the IPO nearly a century ago, and 361,169 people hold a combined 5,009,562 shares, according to the club.
The last stock offering came in 2011 at a price of $250 a share. Based on the $2.85 billion valuation that Forbes has on the Packers, that would seem to make each share worth around $570, but that's not how the math works in real life.
The stock technically has no value and isn't transferable. On top of everything else, the Packers do not pay a dividend to shareholders. By comparison, the Manchester United soccer team in the English Premier League is traded on the New York Stock Exchange and pays a dividend of a little bit better than 1% based on its current price of $15.75 a share as of the close of business Wednesday.
What it comes down to is that many Packers fans simply frame their stock certificates and hang them in their man caves in tribute to Packers legends like Vince Lombardi, Bart Starr, and Brett Favre.
The Packers used the proceeds from the most recent stock sale to fund the $146 million overhaul of historic Lambeau Field that added 7,000 seats and two new video replay boards.