Green Bay Packers Head Coach Matt LaFleur Teases Season-Altering Injury Updates for Za'Darius Smith, David Bakhtiari, and Jaire Alexander
At 9-3 and fresh off a bye week, the Green Bay Packers are staring at a significant final stretch of the 2021 regular season.
The expectations are clear for Green Bay. This is a potentially "last dance" season with superstar quarterback Aaron Rodgers and even star wideout Davante Adams.
Who knows what the offseason will hold for Green Bay? That's what makes the rest of this season so crucial for the Packers. That's also what makes the latest injury updates from head coach Matt LaFleur soo exciting.
The Green Bay Packers have been attacked by the injury bug in 2021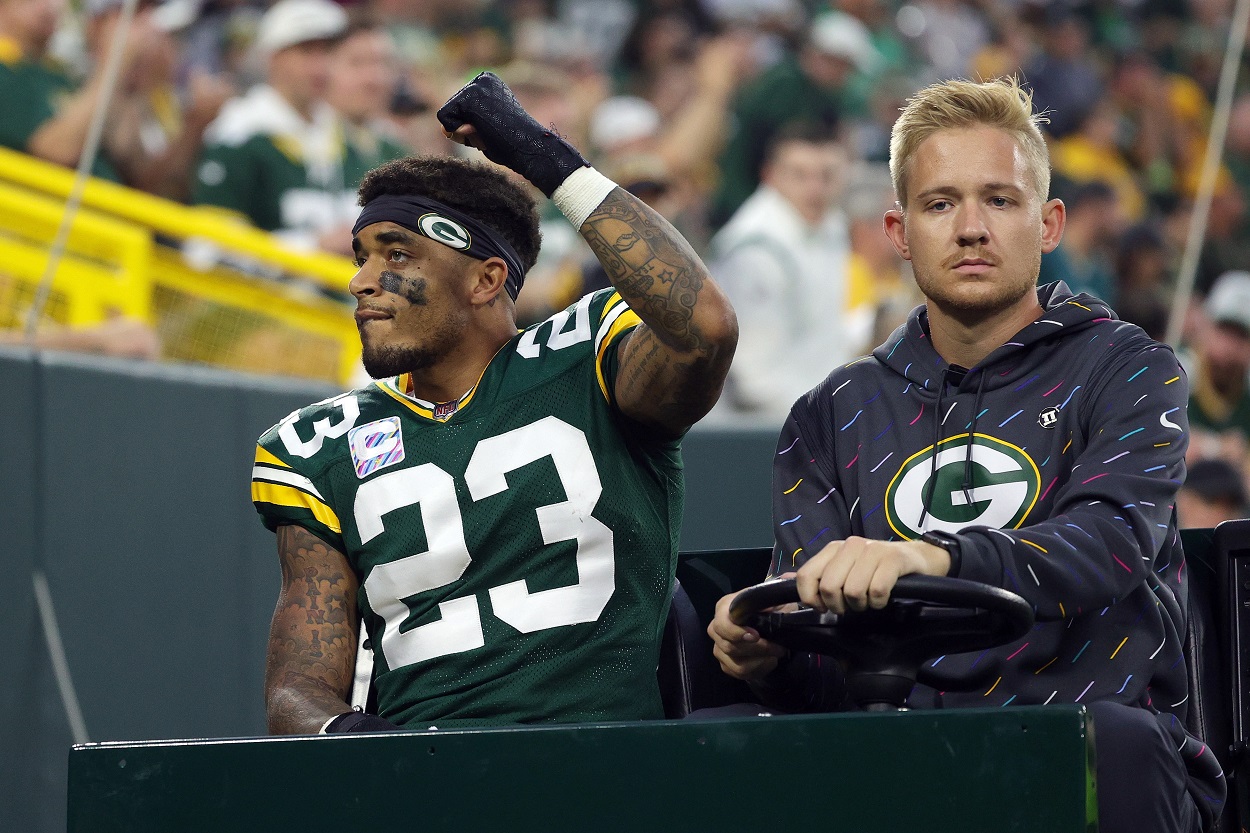 The Packers have been playing without three of their superstar players for much of the season. That's what makes their 9-3 record so far extremely impressive, but without a doubt, Green Bay has another gear that it can reach if close to fully healthy.
If you're listing out the stars on Green Bay's roster, Rodgers, a future Hall of Famer, is undoubtedly No. 1, and Adams is the likely second-best player on the team. From there, a case can be made for cornerback Jaire Alexander, offensive tackle David Bakhtiari, or linebacker Za'Darius Smith. The issue for Green Bay is all three of those players have missed significant time in 2021, and that's putting it lightly.
Coming off an ACL injury he suffered in late December of last season, Bakhtiari has yet to see the field for the Packers. Smith played in Green Bay's first game of the season but hasn't been seen since with a back injury. Alexander played the first three games of the season but was sidelined with a significant shoulder injury after a hard tackle against the Pittsburgh Steelers in Week 4.
Along with guard/tackle Elgton Jenkins, who the Packers lost for the season a few weeks ago with a knee injury of his own, these players are the most talented on the team not named Aaron Rodgers or Davante Adams.
Still, Green Bay has remained one of the best teams in the league. Imagine how good the Packers could be with them, though.
Matt LaFleur offers encouraging news on Green Bay's injured stars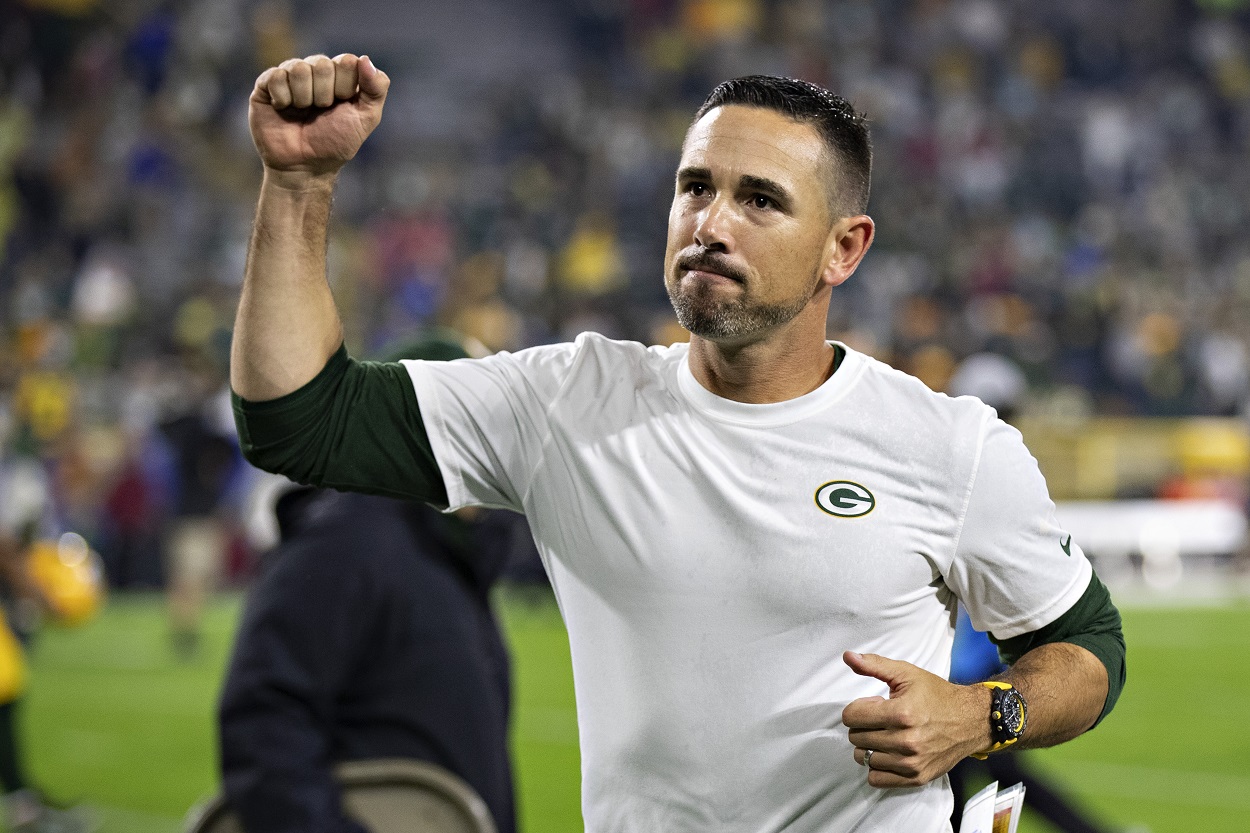 It doesn't appear that the Packers are going to be at full strength just yet, and they may never be, but Green Bay is inching closer and closer to something that resembles a complete team.
Rob Demovsky of ESPN is reporting that LaFleur has told the media that Bakhtiari, Za'Darius Smith, and Alexander could all "potentially" return to practice this week.
"They're all recovering from different things," LaFleur said. "I wouldn't lump them all into the same category."
While that's not a sure-fire reason to celebrate if you're a Packers fan, it has to be incredibly encouraging. There have been times throughout the season where the status of all three players was firmly up in the air, and there's been no guarantee that all three, or any of the three, would actually make it back.
To be fair, that's still not guaranteed because LaFleur did certainly hedge his bets. The thought of one of these players coming back is compelling, though, let alone the excitement that all three reentering the lineup would create.
Near full strength, Green Bay would be a Super Bowl favorite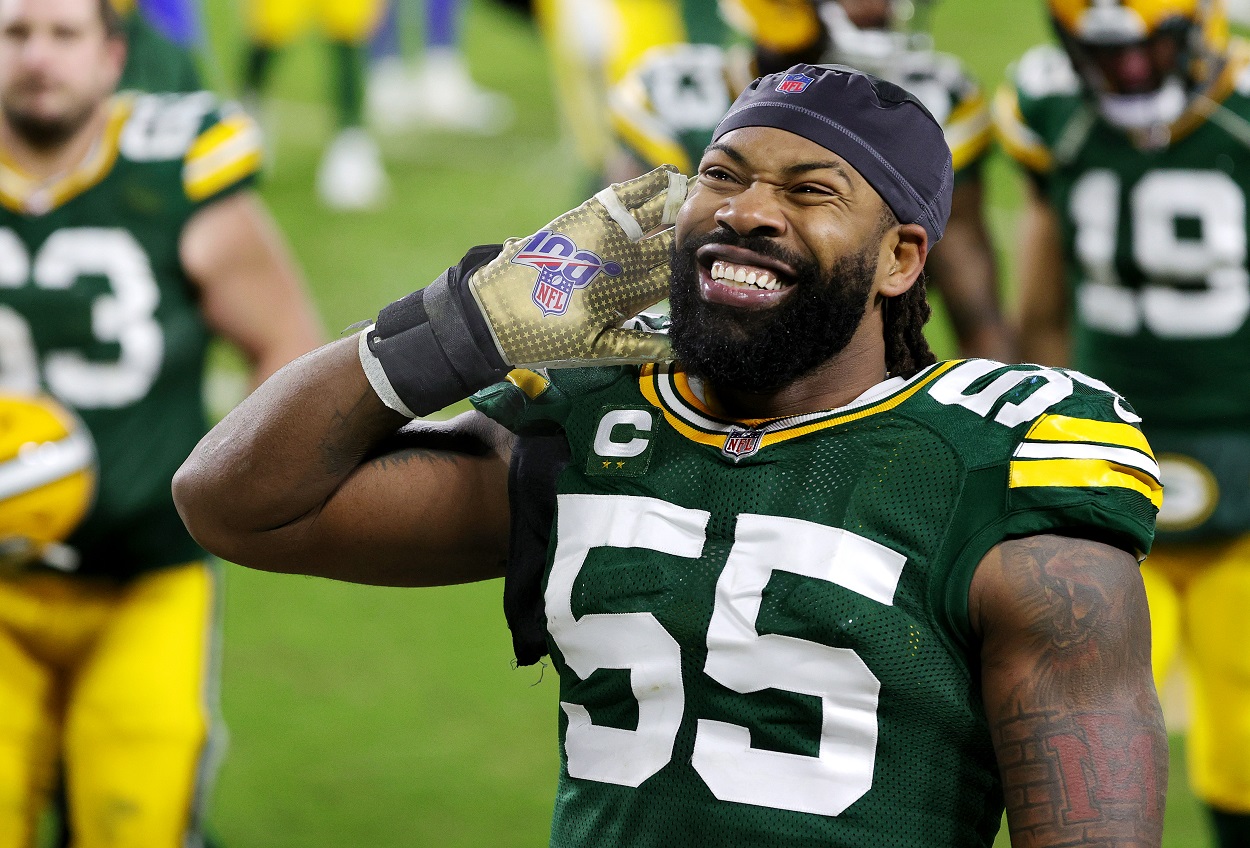 What the Packers have done without Za'Darius Smith, Bakhtiari, and Alexander is incredible. With them, or any combination of the three, Green Bay would undoubtedly be the favorite to come out of the NFC, if not the hands-down favorite to win it all.
Rodgers is going to be Rodgers no matter what, which means that the Packers will have an MVP-level quarterback leading them to and through the playoffs. He also has an offense chock-full of talent and a top 5 defense league-wide, and that's not even considering the addition of the aforementioned three superstars.
Green Bay has had a patchwork offensive line all season. Rodgers has been sacked only 21 times, which is one of the better totals in the league.
Green Bay has been playing rookie Eric Stokes and waiver wire pickup Rasul Douglas at starting cornerback. Both players have stepped up to become one of the more dynamic cornerback tandems in the NFC.
Without Za'Darius Smith, Rashan Gary has stepped up to become a budding superstar, and Preston Smith has regained some of his old elite form.
The truth of the matter is that the Packers, as currently constructed, could win a Super Bowl without Za'Darius Smith, Bakhtiari, and Alexander.
The fact that all three players appear to be close to returning as the playoffs quickly approach has to be terrifying for any other team vying for a chance at the Lombardi Trophy this season.
Stats courtesy of ESPN and Pro Football Reference.