Green Bay Packers: 3 Players in the Midst of a Most Important Offseason
Almost the entirety of the offseason chatter surrounding the Green Bay Packers right now is about Aaron Rodgers or Davante Adams, and that makes sense.
With that said, these three Packers are about to have the most important offseasons of their careers. The 2022 season is going to be huge for each of these young stars, which makes preparation for that season vital.
Rashan Gary, Outside Linebacker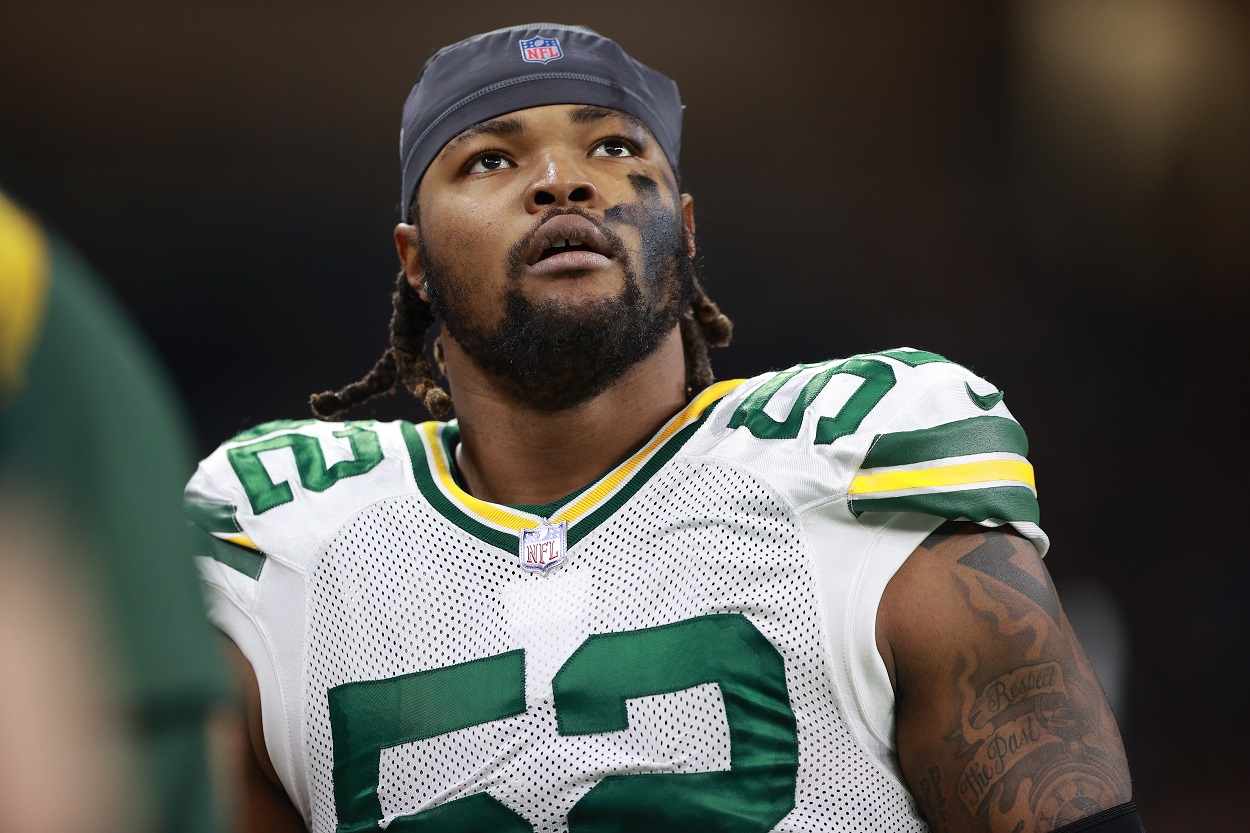 There's a very good chance the Packers move on from veteran pass rusher Za'Darius Smith this offseason. Green Bay can save $15.2 million by cutting him and considering the organization's salary cap woes, it seems like a smart move.
The problem for the Packers is that by cutting Smith, they'll be getting rid of a player who notched 13.5 sacks and 12.5 sacks in 2019 and 2020, respectively. Smith played in only two games last season because of a back injury, but he still should have some left in the tank, which will make him hard to lose.
That's precisely what makes Gary's offseason so important.
Gary is coming off the best season of his career and he appears to be on the edge of breaking out and becoming a superstar. He was one of the best pass rushers in the league last season, notching 9.5 sacks and 28 quarterback hits.
Those numbers may not be incredibly impressive, especially when compared to T.J. Watt's 22.5 sacks, but anyone who watched the games knows that Gary passes the eye test and more.
He was constantly in the backfield for the Packers and as an added bonus, he's also extremely tough against the run.
The Packers have the makings of what could be an elite defense, but in order for that to transpire, they're going to need Gary to step up and become a full-fledged superstar.
Everything he does this offseason is vital. Every workout. Every meal. Every minute studying film. It could all mean the difference between Green Bay being a Super Bowl contender and falling short once again.
Gary has arguably the best work ethic on the team, so the Packers should have no concerns regarding his offseason regimen.
Jaire Alexander, Cornerback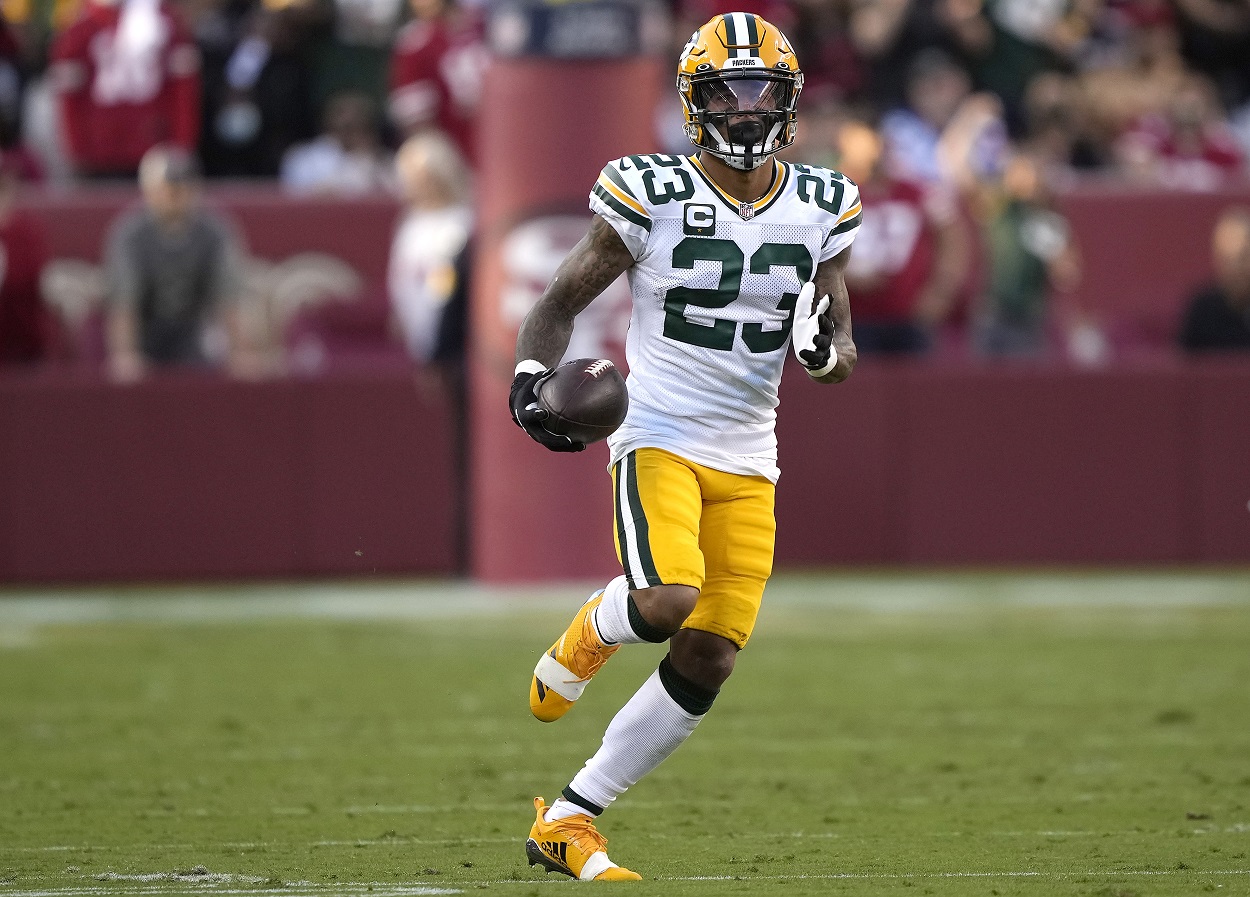 Jaire Alexander was set to become a bonafide and nationally recognized superstar in 2021. He flexed his shutdown skills in 2020 and started the '21 season on a tear before he injured his shoulder in Week 4 against the Pittsburgh Steelers.
Alexander did come back in time to play a small role in Green Bay's playoff loss to the San Francisco 49ers, but 2021 was largely a wasted season for the former first-round pick.
Alexander has everything it takes to be on the level of Jalen Ramsey. He's quick, athletic, and can be a ball hawk, though it's worth noting that quarterbacks really don't like to throw it his way, so he doesn't get many picks. That might change in 2022 with the emergence of Eric Stokes on the other side, though.
This offseason will hopefully provide Alexander an opportunity to get to 100% health-wise and then work himself back into elite game shape. Considering he'll be a free agent in 2023, this offseason is his best opportunity to work on his game and take a step up into the stratosphere to be a truly recognized and elite shutdown corner.
Elgton Jenkins, Offensive Lineman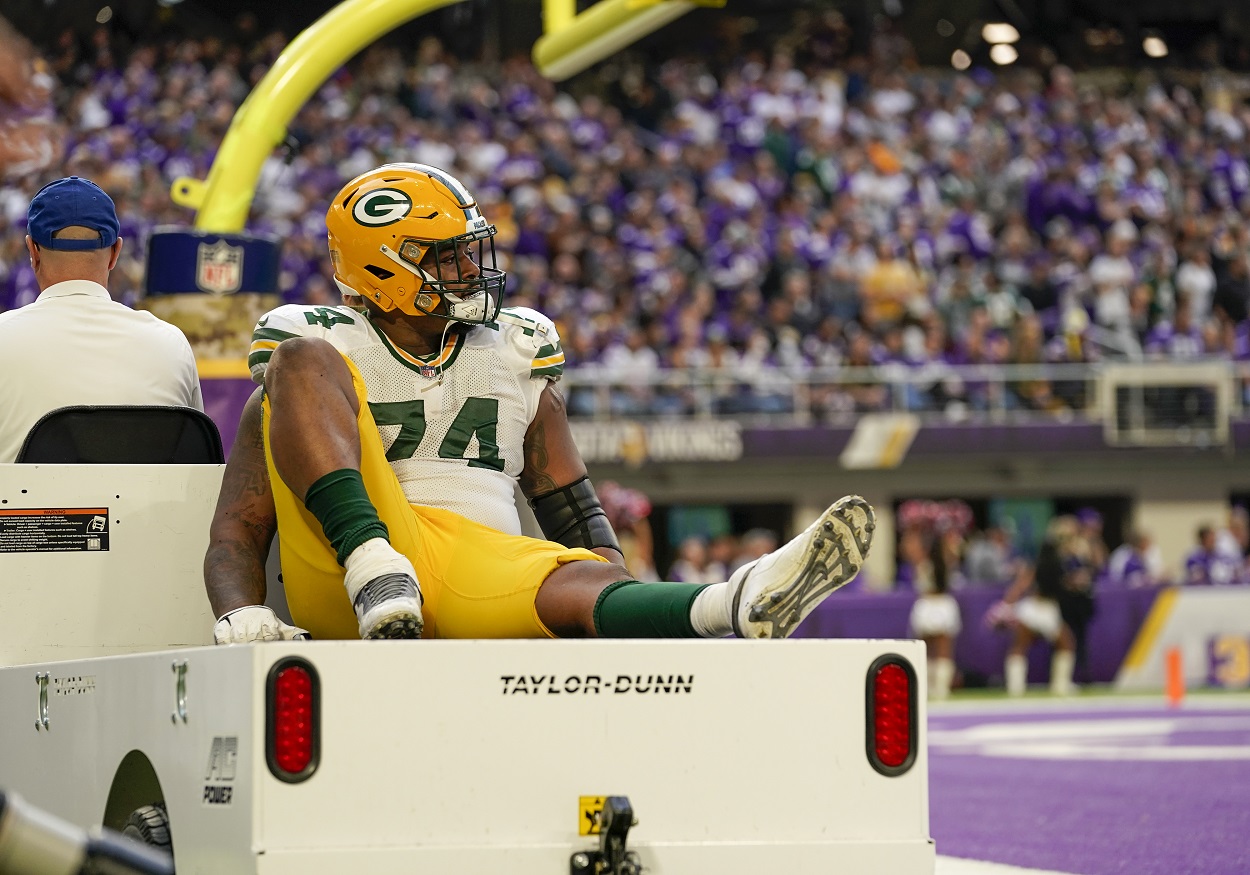 Much like Alexander, the story in 2021 for Elgton Jenkins was injury. He suffered a devastating ACL tear in late November, which ruined what was likely going to be his second Pro Bowl season.
Jenkins is truly incredible. He has the flexibility and skill to play tackle, guard, or center…all at a high level. Even more telling is the fact that the Packers have the faith to use him at all three positions. He's basically interchangeable between center and guard, but he filled in at left tackle in the absence of David Bakhtiari last season and there was barely a drop-off between Jenkins and the All-Pro.
Considering the timing of his injury and knowing that ACL injuries can take over a year to heal (just ask Bakhtiari), this offseason becomes vital for Jenkins.
Not only do the Packers need him back as soon as possible in order to have a true shot at keeping their Super Bowl window open, but like Alexander, he's also going to be a free agent in 2023.
He has the opportunity to make himself a boatload of money if he's able to come back quickly and come back strong.
Conversely, if he struggles, he may find himself shortchanged.
There's a ton on the line for Jenkins.
Stats courtesy of ESPN and Pro Football Reference. Contract information via Spotrac
RELATED: The Green Bay Packers Are Going to Attempt Salary Cap Magic in 2022