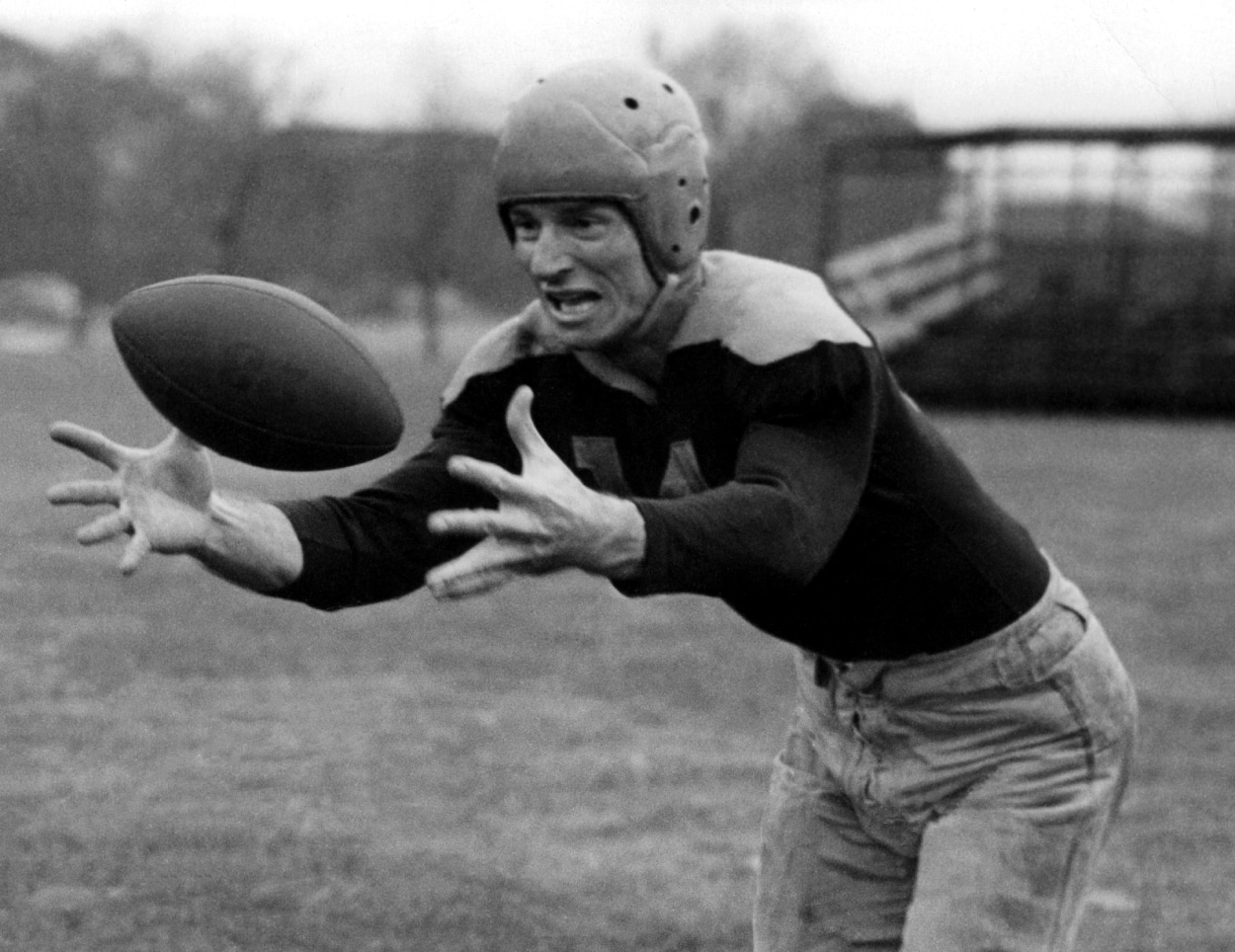 Green Bay Packers vs. Detroit Lions: Remembering Don Hutson's Record-Setting Quarter of 29 points
In 1945, Green Bay Packers receiver Don Hutson scored 29 points in the second quarter against the Detroit Lions.
Scoring 29 points in a quarter of an NBA game would be impressive enough for any player. Putting up 29 points in an NFL quarter is unthinkable, right? Former Green Bay Packers receiver Don Hutson did just that on Oct. 7, 1945, in a game against the Detroit Lions. Hutson's 29-point quarter remains an NFL record and is one mark that likely will stand forever.
Don Hutson caught four touchdown passes for the Green Bay Packers in one quarter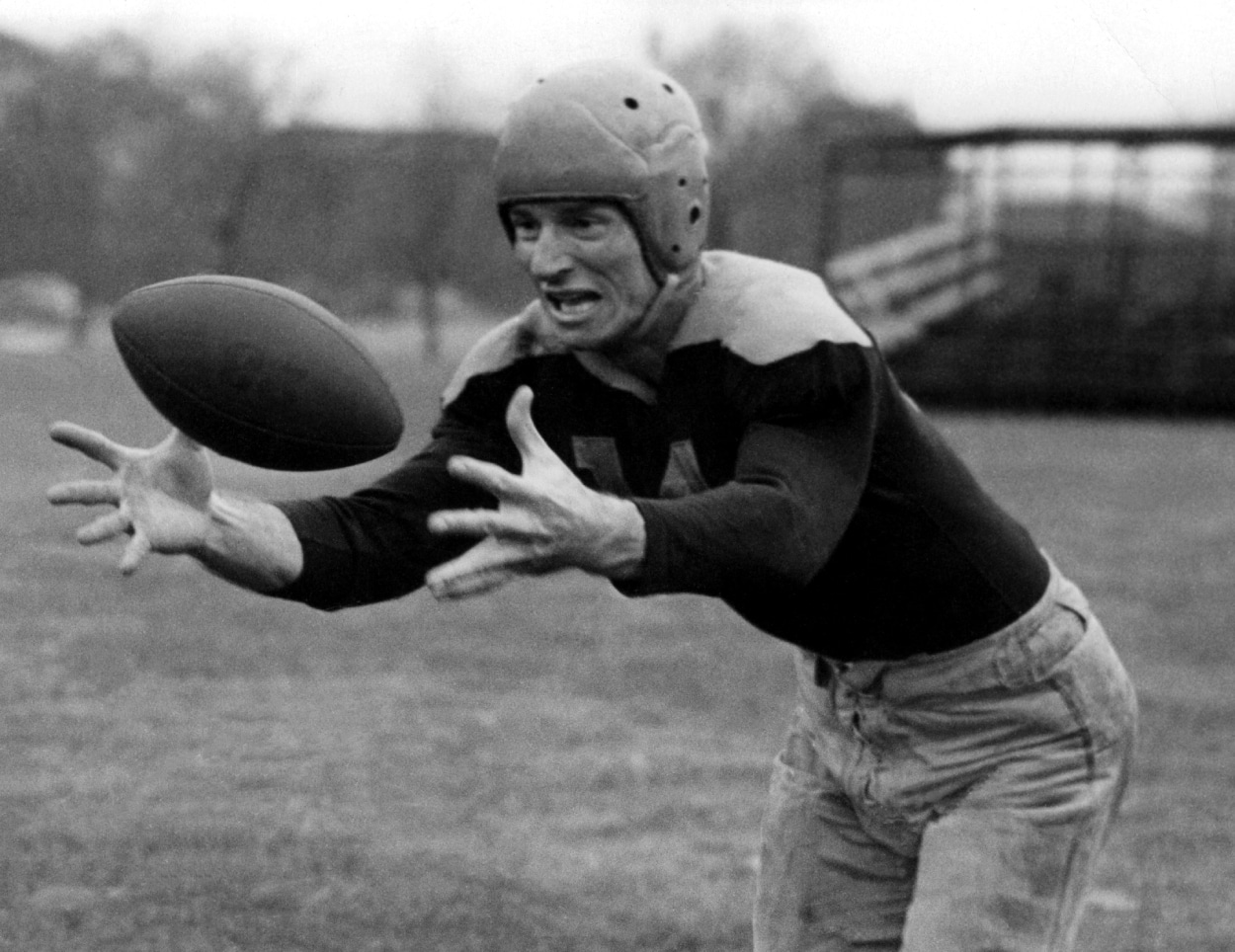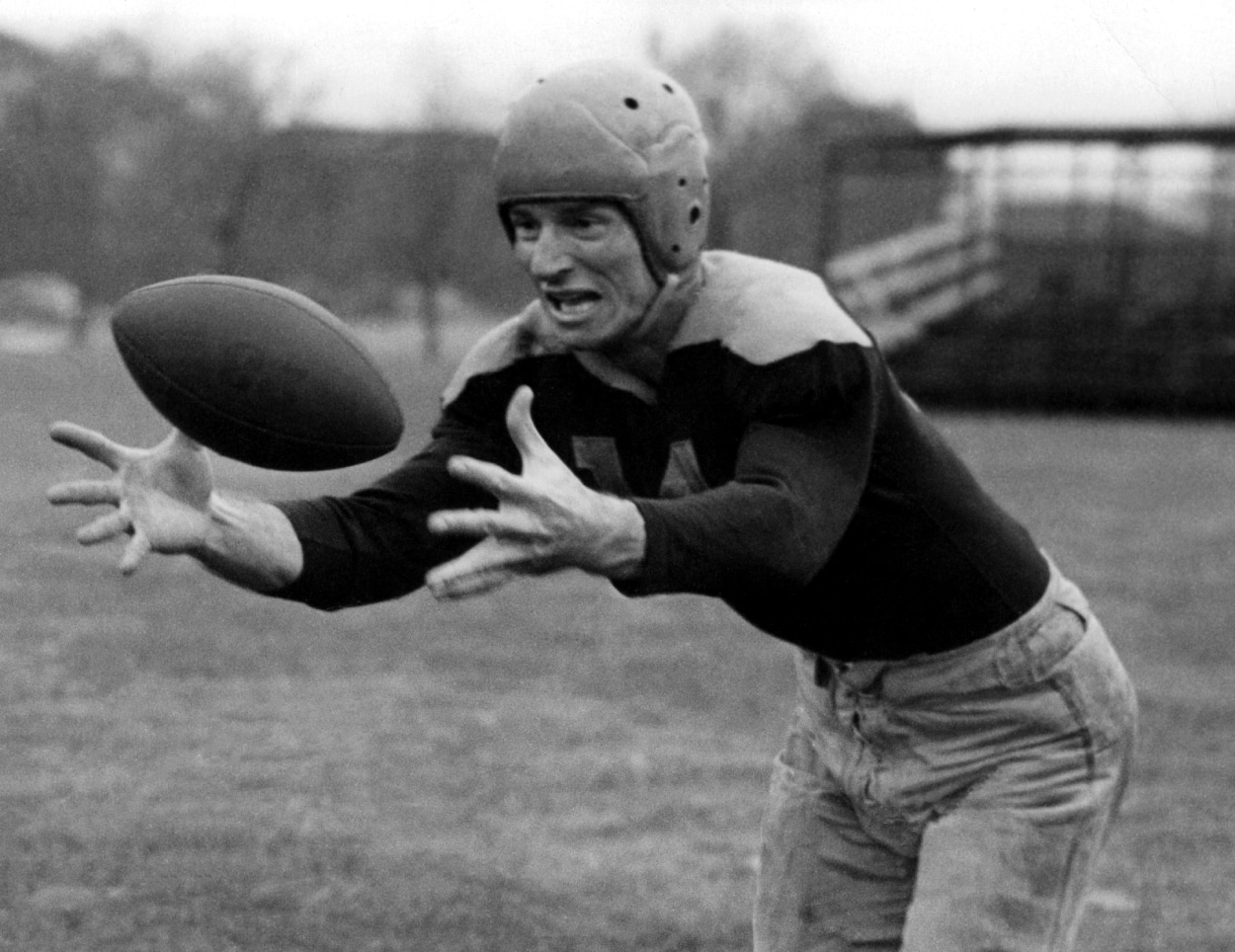 Hutson, considered one of the best receivers in history, and the Packers quickly turned things around against the Lions on that October game in 1945. The game was played at Wisconsin State Fair Park in front of 20,463 fans, and the Lions roared out to a 7-0 lead after a scoreless first quarter.
Detroit's Chuck Fenenbock ran in from eight yards to help put the visitors in front. The Detroit lead was short-lived as the Packers fired back in rapid succession.
Green Bay responded with 41 second-quarter points to take a 41-7 halftime lead. Hutson hauled in four touchdown passes from halfback Roy McKay. Hutson caught TD passes of 56, 46, 17, and 6 yards. He also booted five of six extra points in the quarter, giving him a 29-point quarter. The Lions blocked a sixth attempt.
According to the Milwaukee Journal-Sentinel, the Packers scored the six touchdowns in the quarter on just nine plays. The Packers had six interceptions that game, including one by Ted Fritsch that he returned 69 yards for a touchdown in the quarter to give Green Bay a 34-7 lead. Green Bay's other score came on a 41-yard pass from Irv Comp to Clyde Goodnight.
Hutson's big quarter came in the final season of his Hall of Fame career
Hutson finished the game with six catches for 144 yards, despite sitting out most of the second half. He booted a couple of extra points after halftime as the Packers won 57-21.
The 1945 season was Hutson's last. He played 11 years, all with the Packers, and led the league in nearly every receiving category for most of those years. Eight times, he topped the league in catches. He led the NFL in receiving touchdowns in nine of his 11 seasons. Hutson also was the league leader in receiving yards seven times.
According to The Journal-Sentinel, the Packers coaxed him out of retirement to get him to play again in 1945. After the game, Packers coach Curly Lambeau said Hutson hadn't lost a step at the age of 32.
"Hutson hasn't lost a thing," Lambeau said. "He probably could have broken the National Football League's single-game scoring record (40 points by Ernie Nevers of the Duluth Eskimos in 1929, the NFL's oldest-standing record) had he been left in the game. Remember, he did it all in a very few minutes."
Hutson, inducted into the Pro Football Hall of Fame in 1963, had his best statistical season in 1942. In an era when the passing game wasn't nearly as prominent as it is today, he had 1,211 receiving yards. It was the lone 1,000-yard season of his career. He also finished the season with a career-high 17 touchdown catches.