Greg Jennings Is Still Bashing 'Very Selfish Guy' Aaron Rodgers
Former Green Bay Packers wide receiver Greg Jennings has had his fair share of beef with Aaron Rodgers in the past. The two were teammates and actually won a Super Bowl together, but Jennings has been one of Rodgers' more vocal critics in his role in the NFL media circuit.
With Rodgers' future firmly up in the air and reports of him wanting to get paid big time surfacing, Jennings has again taken a shot at his former quarterback. This time he has a personal story at his disposal.
A disputed report: Aaron Rodgers wants to be paid $50 million a year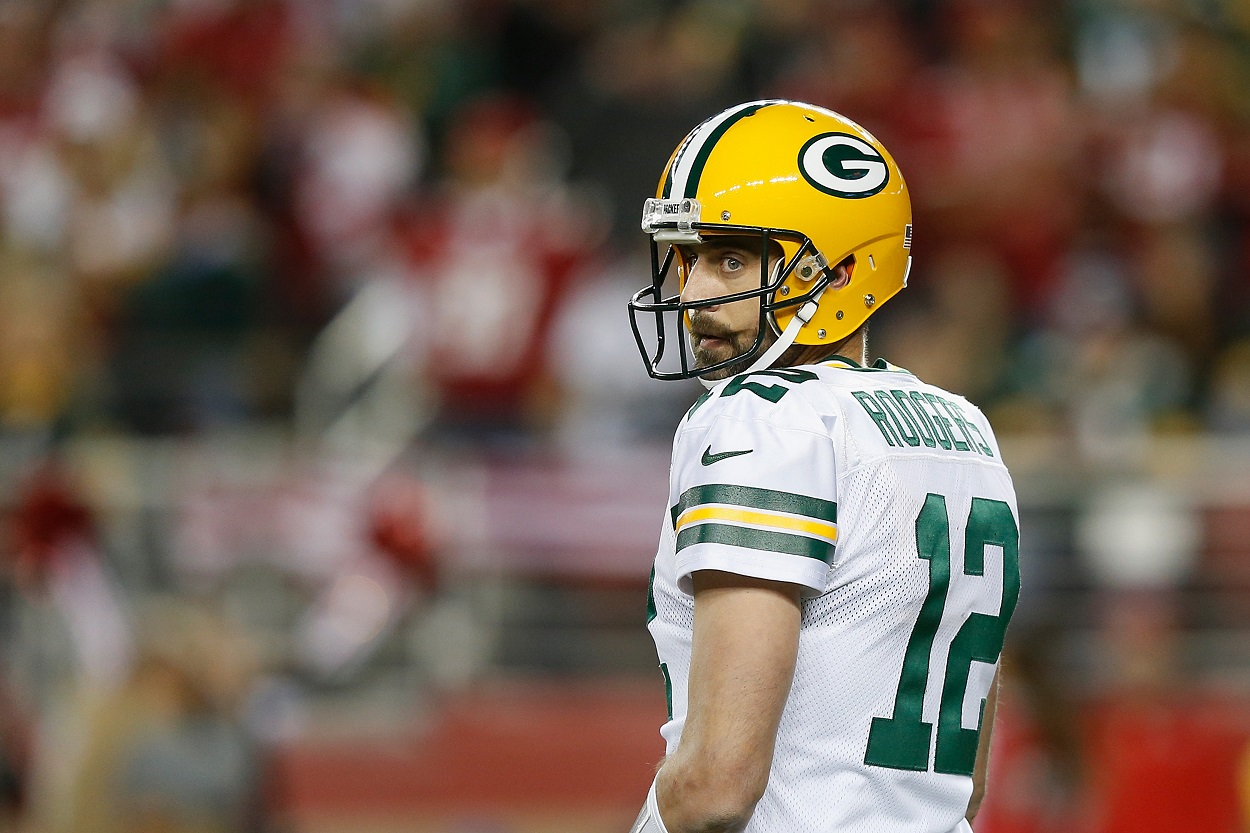 We've known for a while that Rodgers has a decision to make. He was very open at the end of the 2021 season that he wasn't sure what his future looked like. He said he wouldn't draw it out, but there are really only three options on the table.
He can stay in Green Bay and hope that the Packers can keep the Super Bowl window open. That's the option the Packers highly prefer, though it's worth noting that Rodgers has said that he doesn't want to be a part of a rebuild. With the Packers facing a tough cap situation, they're going to have to walk a tightrope between getting under the cap and retaining key players, including Davante Adams. If they can't work salary cap magic, a rebuild could be in the cards, or at least, a regression.
Rodgers could choose to retire, but he is coming off his second-straight MVP season, and he still clearly has a lot left in the tank. He could also demand a trade, and we know that there are teams out there willing to sell the farm in order to receive a quarterback like Rodgers back in return.
We've known these options for a while now. What we haven't known, though, is exactly what Rodgers is looking for.
Until now. Kind of.
At least according to ESPN's Dianna Russini, who was speaking on The Rich Eisen Show, Rodgers wants money and a lot of it.
"From the conversations I've had with a lot of people in the league, he wants to be the highest-paid player in the NFL by a wide margin," Russini said, via The Spun. "So we're talking about $50 million a year. We know the cap situation the Green Bay Packers are in. We know Davante Adams needs to get paid. So there's a lot on the table."
Rodgers, himself, denied the report via a message to Pat McAfee. Per McAfee, Rodgers called Russini's report "categorically false", but we'll have to wait and see how that plays out.
The Green Bay Packers are facing a tough salary cap situation in 2022 and potentially beyond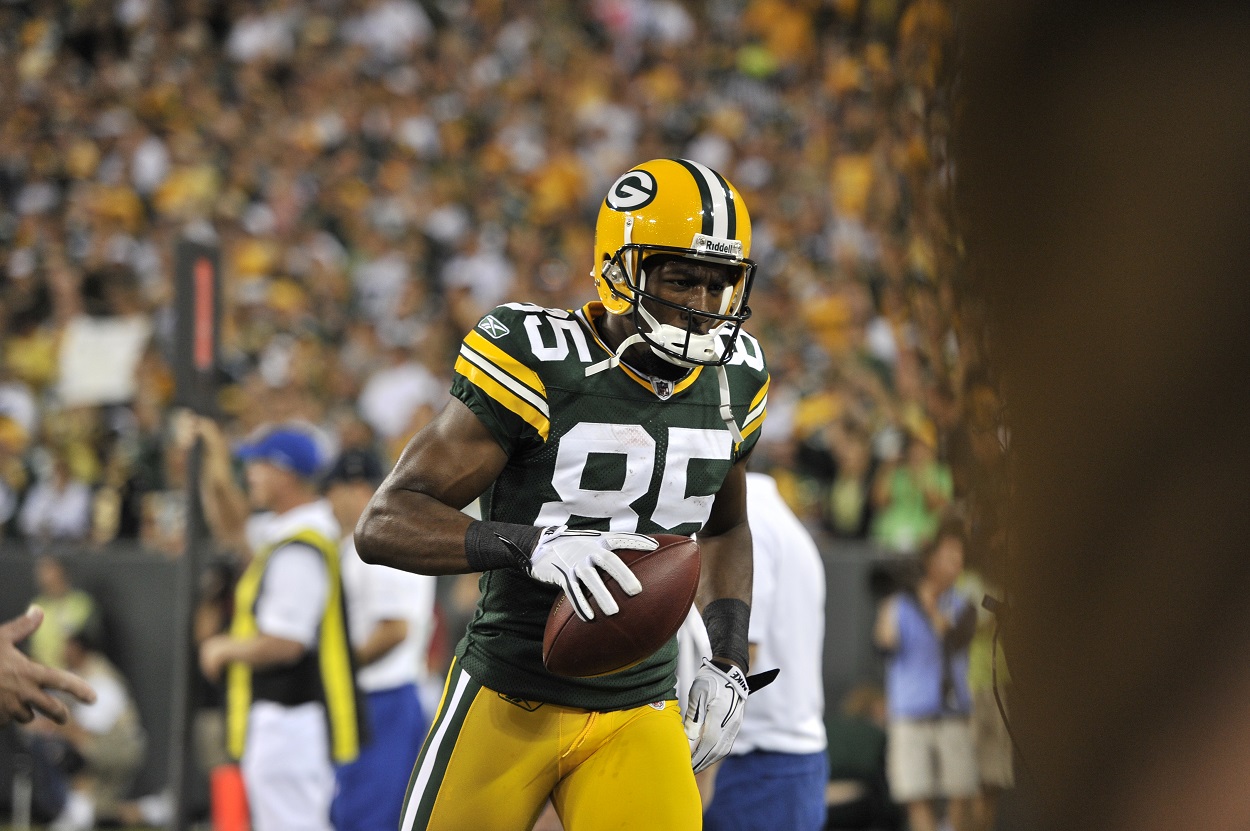 Even with recent restructures to Kenny Clark and Aaron Jones, the Packers are still roughly $38 million over the salary cap heading into the 2022 league year. With the future of Adams, the best wide receiver in the NFL, hanging in the balance and several other key free agents needing to be re-signed in order to keep the Super Bowl window open, just exactly how will the Packers be able to pay Rodgers would he reportedly wants on an annual basis while being able to keep the players he wants around him?
Even if his denial is real and he'll remain on his current contract, he's still expected to take up $46.4 million of the 2022 salary cap. That's 22.11%.
Responding to Russini's report on First Things First, Jennings pointed out that Rodgers would be speaking on both sides of his mouth if these reports are true.
"I'm surprised because when I listened to Aaron Rodgers after the playoff loss to the 49ers, some of his comments were talking about the contract situations of not only himself, but some of those teammates that he would consider in his decision," Jennings said (h/t Forbes). "They would play a role in whether or not he would decide to come back to Green Bay. And now, all of the sudden, you're trying to take a large chunk of the pie, knowing that (wide receiver) Davante Adams is out there, a guy that you want to play with if you are to come back to Green Bay.
"You understand what this would mean and what this does to your personnel. You potentially would have to get rid of some guys. For me, this is like wait, we could have done this last year and then figured out a way to then tie up Davante this year. Now, all of the sudden, it's about the money."
Greg Jennings called Rodgers selfish
Rodgers is a four-time MVP and he's the key piece to any Super Bowl aspirations the Packers have. 
Jennings did bring up a good point regarding the quarterback, though. The Packers restructured Rodgers' contract last season to appease him. He's still technically under that contract until after the 2022 season, which means that the Packers are in no way obligated to pay him if they don't want to. If he doesn't want to honor the terms of the contract he can retire or ask for a trade. If he wants to stay in Green Bay but is looking for a raise (which again he denies), the Packers don't have to accept that request.
While everything we know about Green Bay this offseason suggests that the organization is willing to do everything it can to keep Rodgers in the fold, Jennings did think the reporting on the huge salary asks paints Rodgers is a selfish light.
"I go back to personal experiences and when you have a personal experience you try to move past, move beyond, because people change, but some things never do," Jennings said. "Aaron Rodgers has been a very selfish guy, like period. I get it, he's at the end of his career, and so it's like 'okay I'm going to take whatever I can take.' But, you can't do that, and want to win. How are you going to try to win? I get it, guys got to look out for themselves. But in looking out for yourself you cut out the legs of others. At the quarterback position, you cut out more than just a pair of legs, you cut out a few pair of legs. To me, this is contradictory to what he's saying he wants to do."
The former wide receiver alluded to personal experiences with Rodgers, and when pressed, he told a story.
Jennings harkened back to a time when he had signed his first extension with the Packers. Apparently, there were instances of players signing their deals and then not being happy with the terms and asking for money at that time.
That led to a conversation between Jennings and Rodgers.
"His words to me were, 'Don't be that guy, don't sign this contract and then want more money,'" Jennings said. "Now, all of the sudden, you forget those words that you have poured out and tried to pour and invest into others. You can't do those types of things."
Ultimately, Jennings doesn't begrudge Rodgers the opportunity to "secure the bag", but it's tough to dispute that if the reports are true, the quarterback does come across as pretty selfish. And again, it's worth remembering that Rodgers did deny the report, but considering how it made him look…of course he would.
Is Rodgers trying to win another Super Bowl in Green Bay or is he just trying to get rich(er)?
That's an unanswered question for the time being. Rodgers can deny the report, but actions speak louder than words, so we'll have to wait and see.
Stats courtesy of ESPN and Pro Football Reference. Contract information via Spotrac
RELATED: Former Packers Star Greg Jennings Dissects Aaron Rodgers' Comments About a Potential Green Bay Rebuild