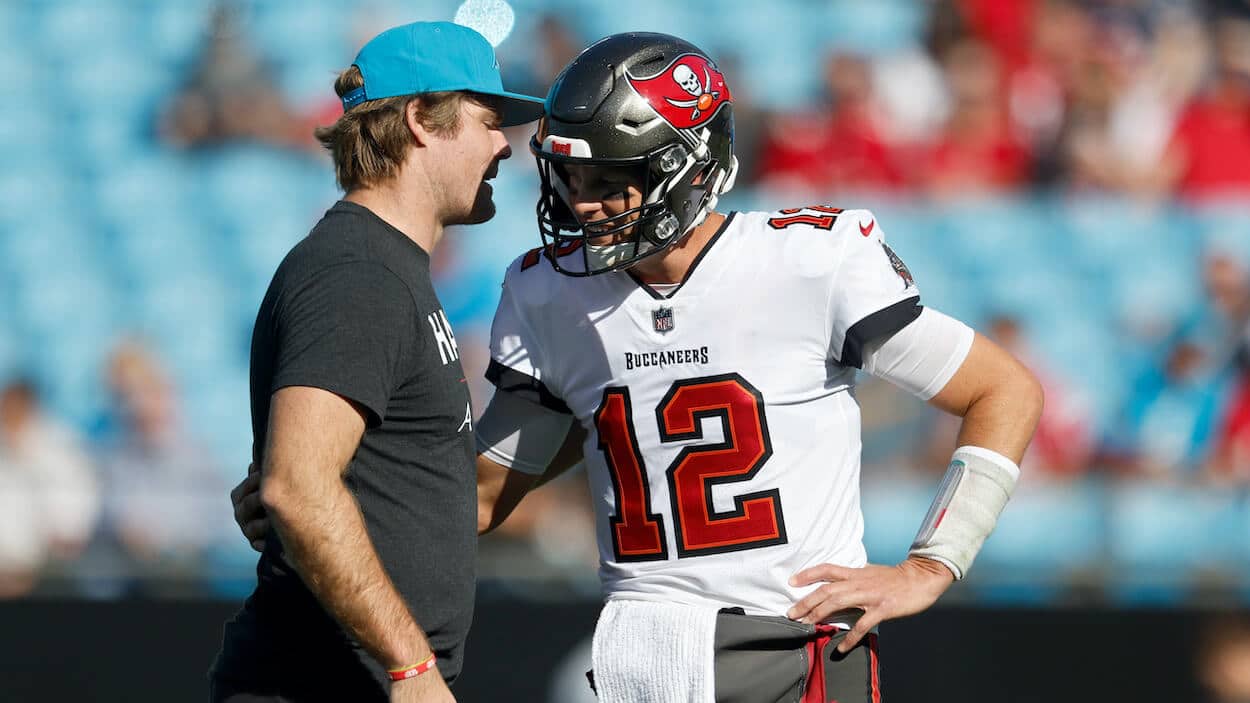 Greg Olsen Is About to Lose $7M Because of Tom Brady
There is an interesting clause in the Greg Olsen contract that the NFL broadcaster can exersize if FOX gives his job to Tom Brady in 2024.
Super Bowl 57 was one of the best Super Bowls of all time, and FOX broadcasters Greg Olsen and Kevin Burkhardt were no small part of that. Olsen seamlessly transitioned from NFL player to sports media analyst and quickly replaced Tony Romo as the best young color man in the business. However, it looks like FOX is now preparing to give Tom Brady Olsen's spot and cut $7 million off the Greg Olsen contract to add insult to injury.
Tom Brady taking Greg Olsen's job comes with a $7 million pay cut
When Tom Brady retired the first time, FOX reportedly signed the greatest quarterback of all time to a 10-year, $375 million deal. The pact didn't specify whether that would be for studio work or as the analyst on FOX's broadcasts, but the sheer size of the number suggests the latter.
Then last season, Brady unretired, and FOX gave the No. 1 seat on the network to Greg Olsen, who shined in the role. However, now that Brady is "retired" yet again, it seems like the plan is for the GOAT to start fulfilling his FOX contract in 2024.
If Brady does come to take the top spot from Olsen, it will cost the former pass-catcher 70% of his current salary, according to the New York Post's Andrew Marchand (h/t Boston.com). Greg Olsen currently makes $10 million per season in the No. 1 booth with Kevin Burkhardt. However, a demotion to the No. 2 booth for the network — a far less prestigious position — would drop his salary down to $3 million per season.
As Marchand points out in his piece, a $3 million yearly salary is still a monstrous salary for most people. However, when you expect $10 million and then get knocked down to $3 million, that can be a tough pill to swallow.
There is an interesting clause in Olsen's contract, though, that could allow him to stick it to FOX and Tom Brady in 2024.
There is an out in the Greg Olsen contract if he can find a better deal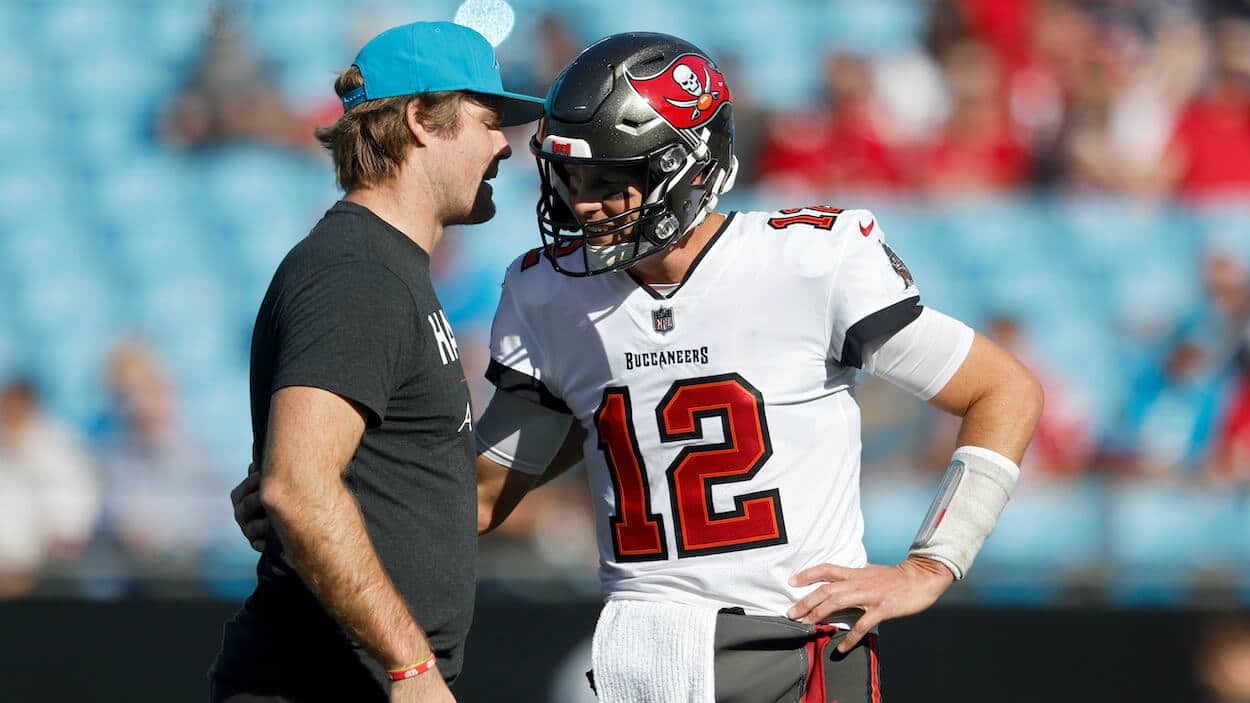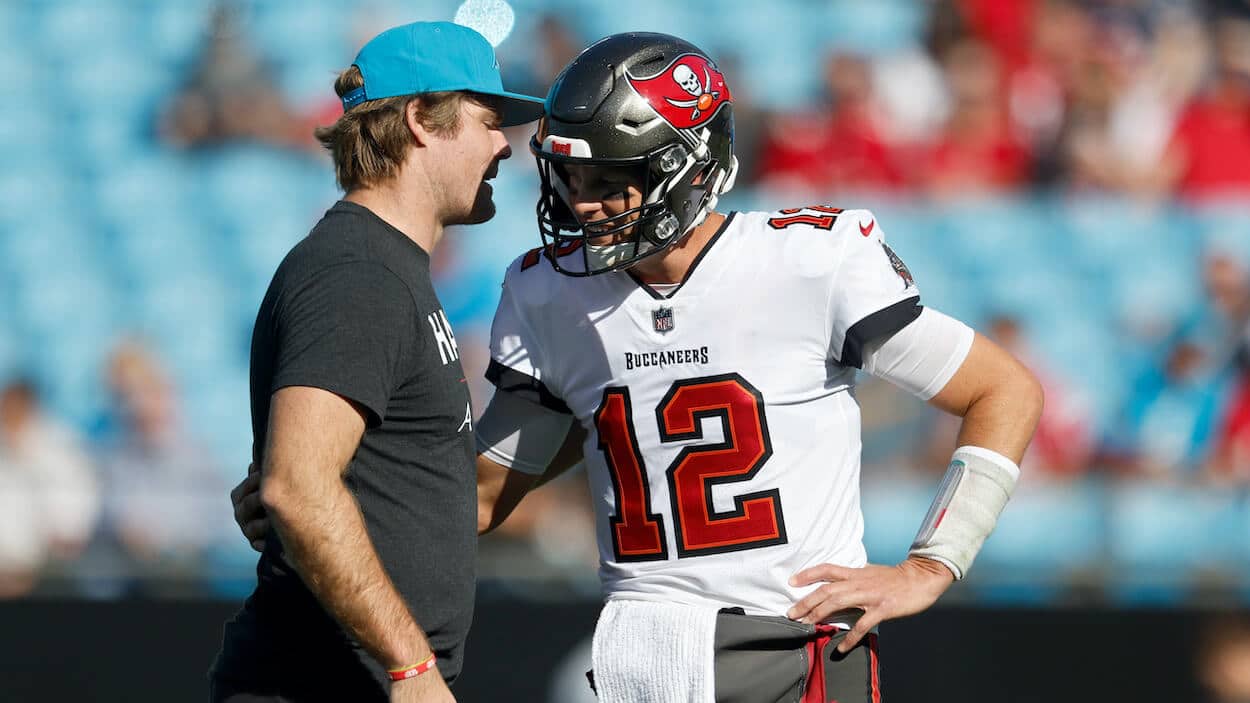 Andrew Marchand did provide an interesting wrinkle in his story about Tom Brady and the Greg Olsen contract. In Olsen's deal, he reports that there is a provision that the tight-end-turned-broadcaster can opt out if he gets demoted and finds a better deal somewhere else.
This sounds like a great exit strategy, but unfortunately for Olsen, there are so few jobs available in the NFL broadcasting landscape.
Right now, the NFL No. 1 broadcast booths outside of FOX look like this:
CBS: Jim Nantz, Tony Romo
ESPN: Joe Buck, Troy Aikman
NBC: Mike Tirico, Cris Collinsworth
Amazon: Al Micheals, Kirk Herbstreit
Looking at that landscape, we can start with the fact that Joe Buck and Troy Aikman aren't going anywhere anytime soon, nor are Tirico and Collinsworth likely. That leaves the CBS and Amazon booths as potential Greg Olsen landing spots.
Recent rumors are that CBS is unhappy with Tony Romo and his development or work ethic. Also, the Kirk Herbstreit-NFL experiment didn't go great this season.
Replacing Romo with Olsen seems a little far-fetched with the contract implications and drama that would cause. However, if Herbstreit decides to go back to college football exclusively, it could leave Michaels without a partner. And, at 80 years old in 2024, Michaels may choose to hang up his microphone as well.
The Amazon booth is the most likely landing spot for Greg Olsen (and a big new Greg Olsen contract) in 2024 and is worth keeping an eye on.