Greg Olsen Is Already a Top-3 Tight End in Active Career Earnings
Greg Olsen is putting the finishing touches on a stellar NFL career.
A veteran tight end best known for his time with the Carolina Panthers, Olsen looks to win his first Super Bowl ring with a new team. The three-time Pro Bowler inked a contract with the Seattle Seahawks earlier this year.
Whenever Olsen calls it a career, he'll have a chance to add to an already impressive net worth at his new job.
Greg Olsen has had an excellent career
A first-round pick in 2007 from Miami, Greg Olsen is still going strong in what has been a great NFL career.
Across 13 seasons with the Chicago Bears and Carolina Panthers, Olsen has 718 receptions for 8,444 yards and 59 touchdowns to his name.
The three-time Pro Bowler signed with Carolina in 2011 and served as a reliable weapon for Cam Newton — or whoever played when Newton was hurt — for nearly a decade.
Olsen played a key role in the playoffs, too. He has 41 career receptions for 631 yards and three touchdowns in the postseason.
Olsen totaled 16 catches, 231 yards, and a touchdown across three games during the Panthers' ride to the Super Bowl in early-2016.
Olsen trails only Steve Smith and Mushin Muhammad in receptions and receiving yards on the Panthers' all-time list. Another tight end, Wesley Walls, had 44 touchdowns to Olsen's 39.
Olsen has made a great deal of money in the NFL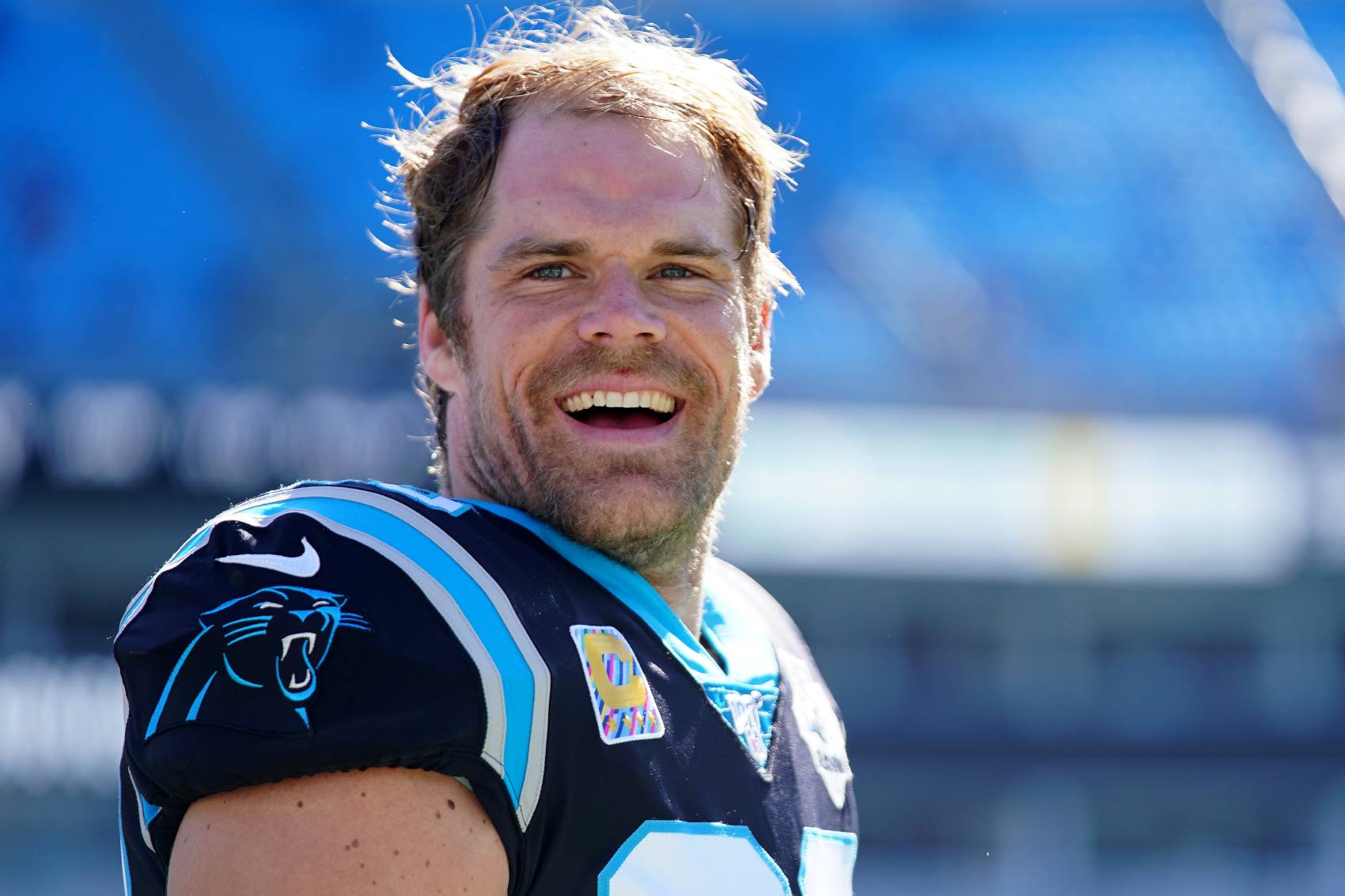 As one of the NFL's best tight ends, Greg Olsen has cashed in big time for years.
Olsen earned $63 million through his first 13 seasons. Given his nine years with the Panthers, it shouldn't be too surprising he made $56.8 million in Carolina.
Barring any sudden changes, Olsen's career earnings will reach $70 million this year, courtesy of a $7 million contract he signed with the Seahawks in February.
If Olsen earns the full $7 million, he'll comfortably remain in third place among active tight ends in career earnings. Longtime Cowboys tight end Jason Witten, now with the Raiders, leads the pack with $81.8 million.
Bears tight end Jimmy Graham has earned $74 million in 11 seasons, according to Spotrac.
Greg Olsen just officially found his post-football career
For now, Greg Olsen still has unfinished business. He still hasn't won a Super Bowl and he's been limited by injuries in recent years.
Once Olsen hangs up his cleats, though, he already knows where he's headed next. The New York Post reported Olsen signed with Fox Sports to become an NFL game analyst when he retires.
Olsen has called games for Fox in the past. He called a Giants game last year and worked with Kevin Burkhardt on XFL games.
Olsen and Burkhardt will partner for NFL games in the future. Burkhardt will work with former Dallas Cowboys fullback Daryl "Moose" Johnston this season.
Olsen would have joined Fox this year if he hadn't signed with the Seahawks, the Post reported.