Gregg Popovich and the Top 9 Winningest Coaches in NBA History
It was a mundane game by any measure in February 2015, but by coming back to defeat the Indiana Pacers 95-93, the San Antonio Spurs helped Gregg Popovich win his 1,000th career game as an NBA head coach.
In a career marked by incredible success, Popovich is already considered one of best coaches the league has ever seen. Not only has he continued to win year in and year out, but he's done it with a single NBA franchise. This is an extremely rare feat. As a matter of fact, so is winning a thousand games. And by doing so, Popovich joined an exclusive list of winningest NBA coaches. Needless to say, two years later, the winning hasn't stopped.
Pop has continued his successful ways beyond the retirement of Tim Duncan. And he ranks among the nine winningest coaches in NBA history. Let's look at the other eight on the list.
9. Rick Adelman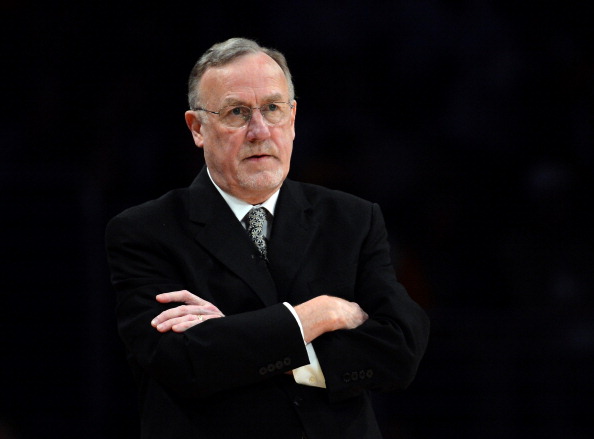 Total wins: 1,042
Rick Adelman spent 23 seasons as a head coach in the NBA. During that span, he roamed the sidelines for the Portland Trail Blazers, Sacramento Kings, Houston Rockets, and Minnesota Timberwolves. Adelman may not have won an NBA Championship, but from 1989–92, he did lead Portland to two Western Conference titles in three seasons.
8. Larry Brown
Total wins: 1,098
Larry Brown is one of the most respected basketball coaches of all time. In his time as an NBA head coach from 1977 until 2011, Brown recorded a regular–season winning percentage of .548, won NBA Coach of the Year (2000–01) with the Philadelphia 76ers, and led the Detroit Pistons to an NBA championship during the 2003–04 season.
7. Phil Jackson
Total wins: 1,155
Phil Jackson is arguably the greatest coach of all time. Although he is only sixth on the list of winningest NBA coaches, his other accolades are off the charts. Jackson had a .704 regular-season winning percentage, and he enjoyed an incredible .688 winning percentage in the postseason. He was the 1995-96 Coach of the Year, and he won 13 conference championships and 11 NBA titles. Too bad he hasn't had the same sort of success as an executive.
6. George Karl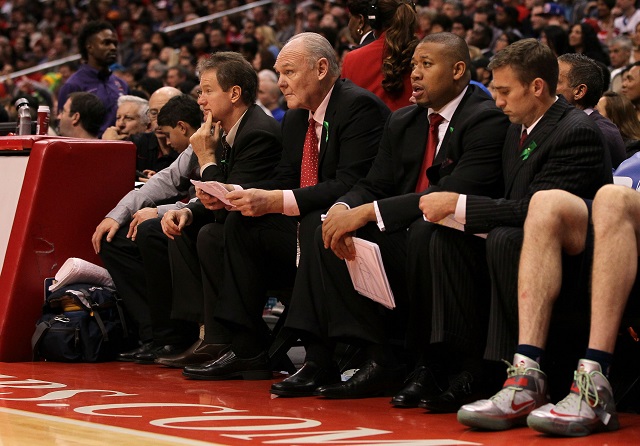 Total wins: 1,175
George Karl was an NBA coach for 27 seasons and, during that time, he was a consummate winner. For his career, Karl has only led two teams to a below .500 winning percentage on the season. He won a Western Conference Championship during the 1995–96 season with the Seattle SuperSonics. On top of all that, Karl was named the NBA Coach of the Year in 2012–13.
Karl's last stop was a disastrous stay with the Sacramento Kings. He only managed to add 44 wins to his tally before alienating yet another locker room of NBA talent.
5. Pat Riley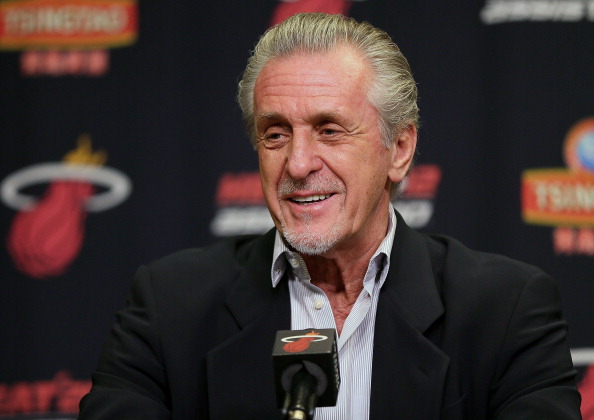 Total wins: 1,210
Pat Riley is a fantastic executive. But before all of his success in the front office, Riley was a master on the bench. In his 24 years as an NBA head coach, Riley led his teams to nine conference titles and five NBA championships. On top of that, he won NBA Coach of the Year three times.
4. Jerry Sloan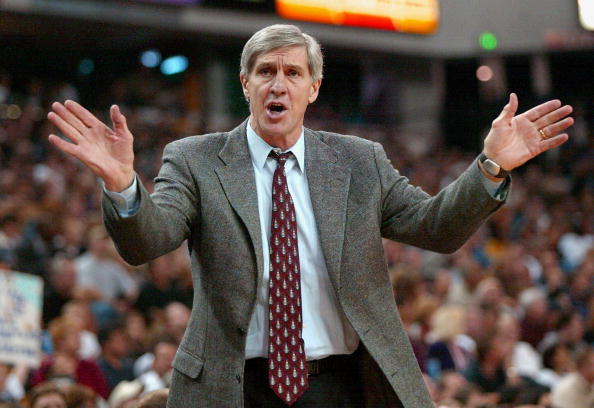 Total wins: 1,221
Jerry Sloan spent his entire 26-year coaching career with the Utah Jazz. He won 1,221 games, which is a lot of winning with one organization. During that time, he managed to lead the Jazz out of the Western Conference twice. Unfortunately, on both of those occasions, he came up against Michael Jordan's Chicago Bulls in the NBA Finals.
3. Gregg Popovich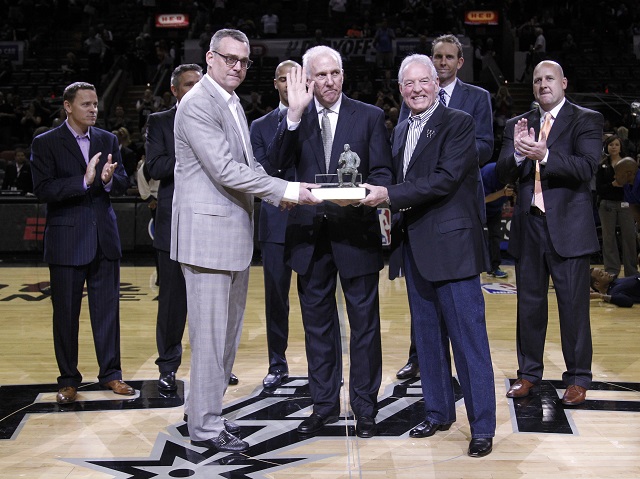 Total wins: 1,245
In his 21 seasons as the head coach of the San Antonio Spurs, Gregg Popovich has become one of the most accomplished coaches in NBA history. He has won the NBA Coach of the Year award three times, has a regular–season winning percentage of .694, and has led the Spurs to five NBA championships. He is also the only active coach with over one thousand NBA victories on his already exceptional resume. Popovich is among, if not the biggest, reason why the Spurs have been so successful.
2. Lenny Wilkens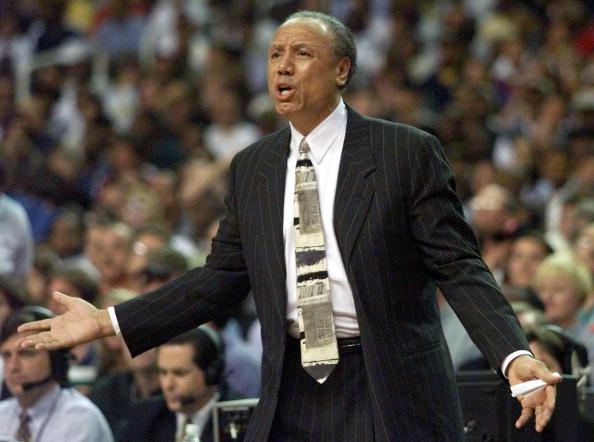 Total wins: 1,332
In addition to winning 1,332 games during his 32 years as an NBA head coach, Lenny Wilkens was named the NBA Coach of the Year for the 1993–94 season. He also has an NBA title under his belt from when he led the Seattle SuperSonics to the crown in 1979.
1. Don Nelson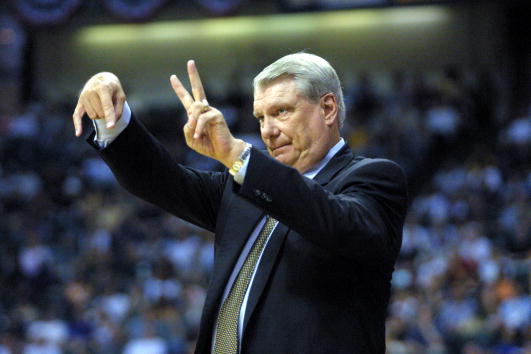 Total wins: 1,335
Don Nelson tops the list of winningest coaches in NBA history. In his 31-year coaching career, Nelson accumulated a ridiculous 1,335 victories. He was also a three-time recipient of the NBA Coach of the Year award. Unfortunately, despite all of his regular-season success, Don Nelson was never able to lead a team to an NBA championship. Regardless, he is still one of the most elite head coaches the sport has ever seen.
Data courtesy of Basketball Reference.