Grinding: A Bumpy United States Grand Prix Track Could Complicate Crew Chiefs' Formula 1 Racecar Set-Ups
It's grind time at the United States Grand Prix – literally.
As Formula 1 teams publically voiced their concerns over the number of bumps on the Circuit of the Americas track in Austin, Texas, repair crews have been working to smooth the surface – the teams' worries.
The main work has been grinding down the bumps.
It continues.
United States Grand Prix has Formula 1 teams questioning how smooth the track will be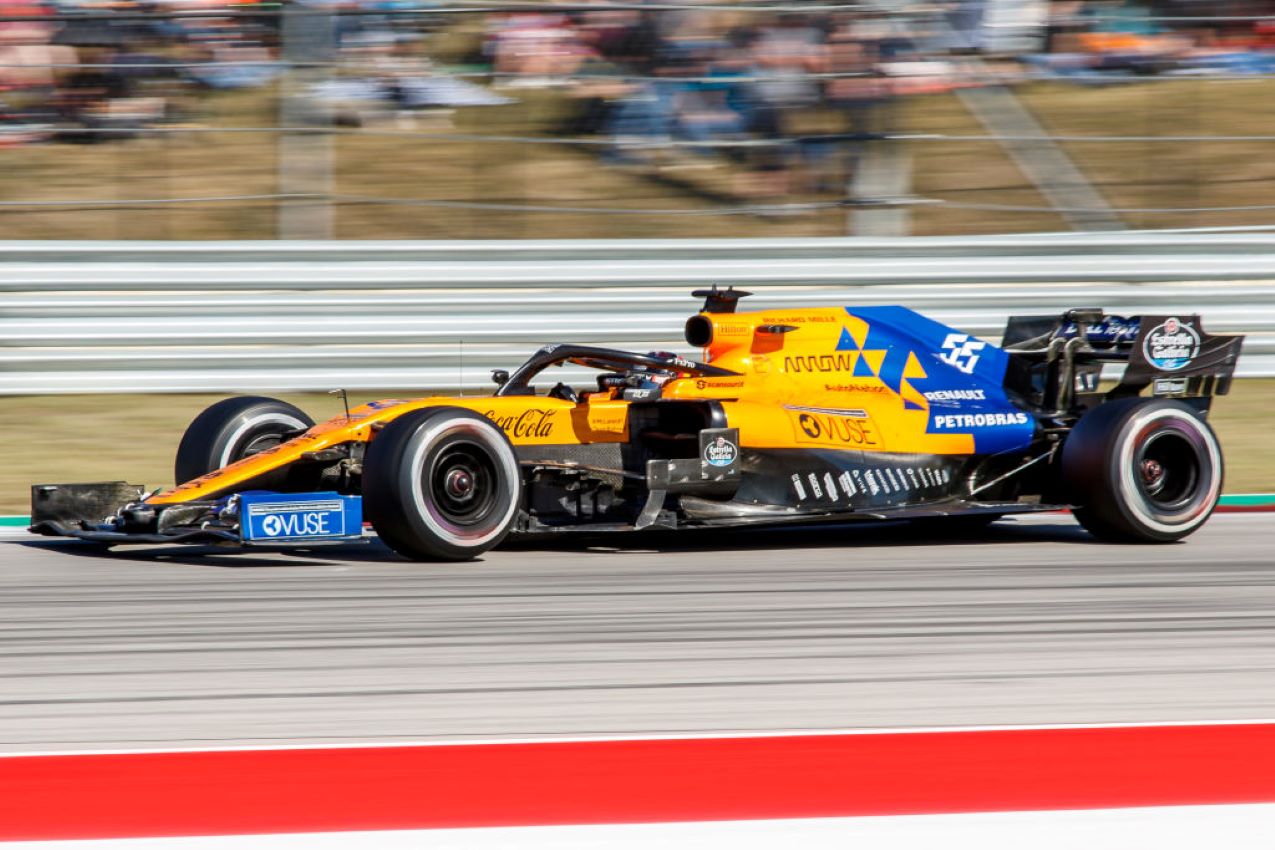 When F1 last visited Texas, teams complained of a bumpy ride.
Two years later, those same concerns remain. Depending on the condition of the track, crew chiefs are faced with experimenting with different race-day setups for their machines.
"It will require some sort of compromise on setup, but we won't really know until we get there," F1 race director Michael Masi said, reported by motorsport.com. "I'm not particularly worried about it because our car is working well everywhere at the moment, and we just have to avoid any problems waiting to ambush us."
MotoGP competitors bemoaned the track's bumps during the motorcycle circuit's Texas stopover on Oct. 3.
"I think it could be quite complicated," FIA F1 Race Director Michael Masi told motorsport.com. "Having watched MotoGP a few weeks back, the bumps, which were already pretty bad last time we raced there, seem even more severe now."
Circuit of the Americas track mimics other circuit challenges
The Circuit of the Americas track is challenging enough without having to deal with a bumpy track surface.
Some sections seem similar to other circuit stops. Turns 3 and 6 at the Austin track appear to pay homage to Silverstone Circuit, and its S-curves are like Suzuka International Racing Course.
Turns 12 and 15 appear to copy the stadium section at Hockenheimring.
Then there's the vast Turn 1, preceded by an uphill run where pivotal passing has been prevalent since its premier in 2012.
The track's bumps have remained a constant problem at the site. F1 officials cite the uneven surface is caused by unsettled land upon which the track was constructed.
Track crew work remains contestant.
Motorsport.com reported that sections of the track could be in line to be resurfaced before MotoGP returns to Austin in 2022.
Cotman: Track crews will 'grind some bumps and so forth'
An FIA platinum circuit inspector, Tony Cotman ventured to the track several days before F1 teams arrived to begin pre-race practice sessions. He prepared an early-week report and gave updates on the crew's track to-do list.
"They'll grind some bumps and so forth," Cotman said.
Cotman played a role in designing several IndyCar tracks. He understands the concerns crew chiefs share in attempting to set up their rides at Texas.
Crew chiefs will have to do their own grinding.
RELATED: Dallas Once Hosted A Formula 1 Grand Prix And It Was A Disaster