Gus Edwards is One of 10 Baltimore Ravens Players Who Can Fuel a Super Bowl Run Despite J.K. Dobbins Injury
The Baltimore Ravens suffered a brutal loss with J.K. Dobbins' season-ending ACL injury. The Ohio State product was the projected lead back in one of the NFL's best offenses. Gus Edwards will need to step up and fill that void.
Still, John Harbaugh's squad has Super Bowl aspirations in 2021. Here are 10 Baltimore Ravens players who can fuel a Super Bowl run.
Running back Gus Edwards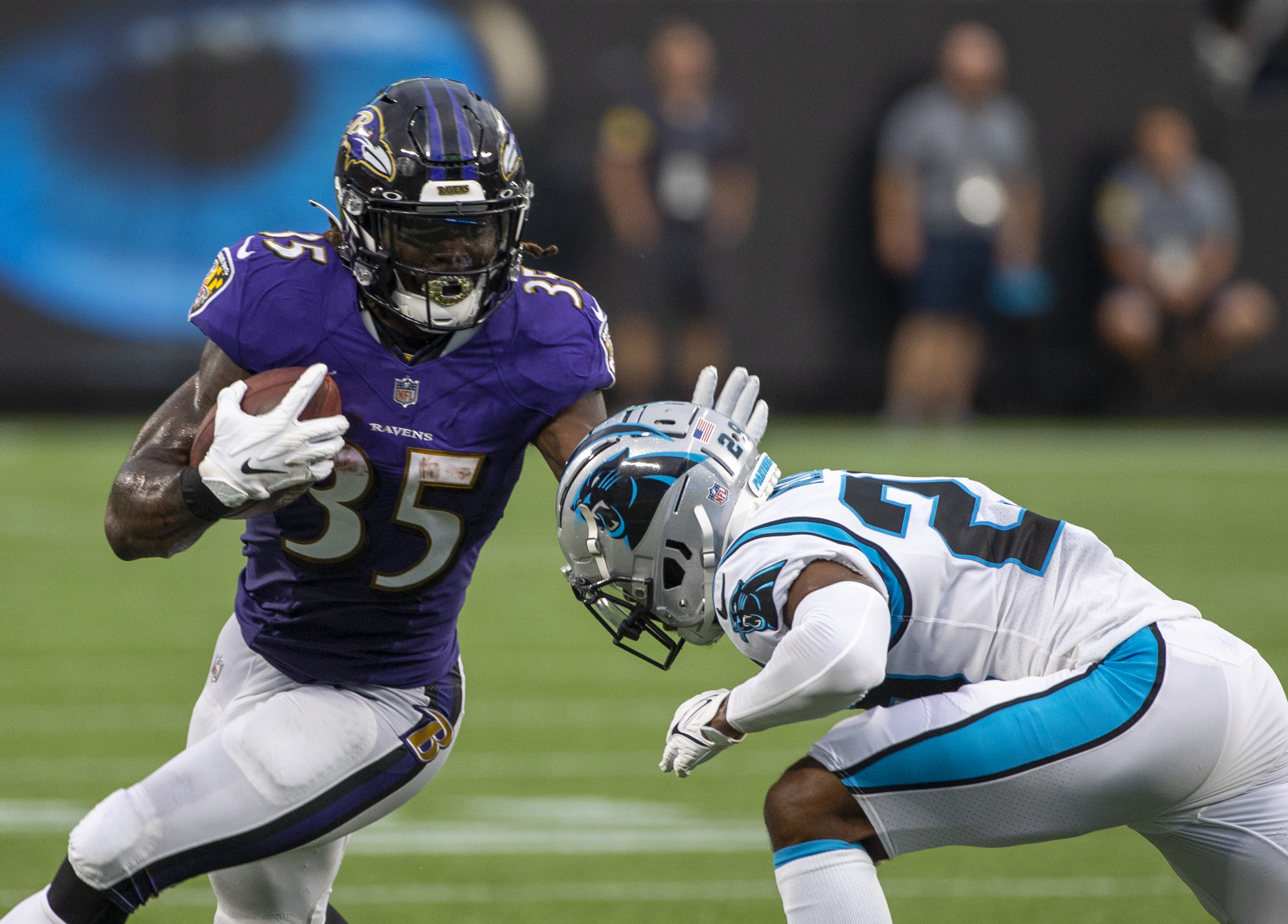 Believe it or not, Gus Edwards is capable of filling the Ravens' void at running back.
He was already slated for a significant role in 2021. He carried the ball 144 times for 723 yards and six touchdowns in 2020. He's averaged 5.2 yards per carry for his career. His workload will certainly increase with the Dobbins injury, and he's already proved a more-than-capable runner in this offense.
Quarterback Lamar Jackson
The pressure on Lamar Jackson continues to mount. The Ravens have suffered multiple injuries, but he will still need to lead this team.
The former MVP is up to the challenge. Jackson is still the best dual-threat quarterback in the league. He leads the rushing attack and keeps defenses honest. He will need to get off to a hot start in 2021 so this offense finds a rhythm early.
Tight end Mark Andrews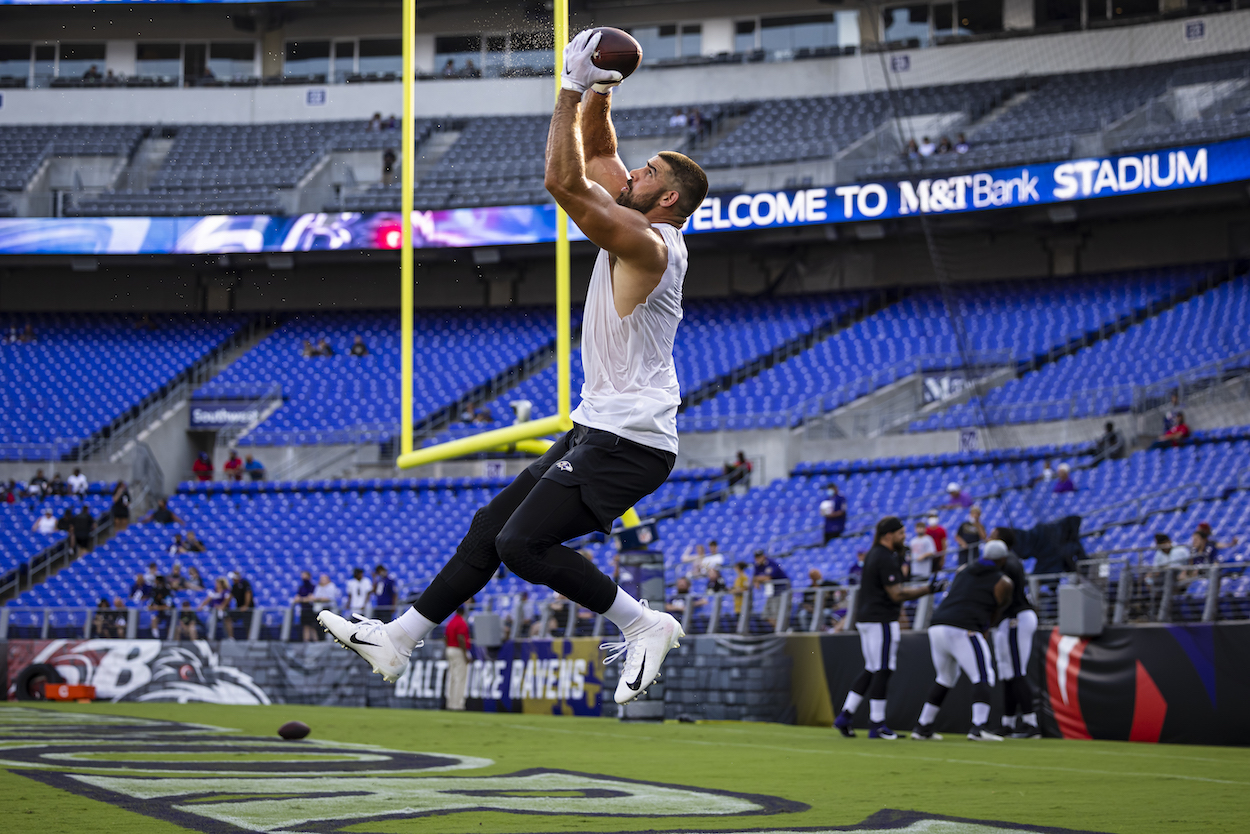 Given the injuries in the receiving corps, this may be Mark Andrews' biggest season thus far.
In three seasons, the Oklahoma product has recorded 156 receptions for 2,105 yards and 20 touchdowns. He and Lamar Jackson have developed strong chemistry, and Andrews should serve as his security blanket while this offense works out the kinks. He could see more than 100 targets in 2021.
Offensive guard Kevin Zeitler
The Ravens traded Orlando Brown Jr. to their AFC foe, the Kansas City Chiefs. Ronnie Stanley is returning from ankle surgery. This offensive line needs some stability, and Zeitler provides that.
The free-agent signee is a nine-year veteran and has proved durable for the long NFL season. Having experience on the offensive line is invaluable, especially on a young offensive unit.
Wide receiver Rashod Bateman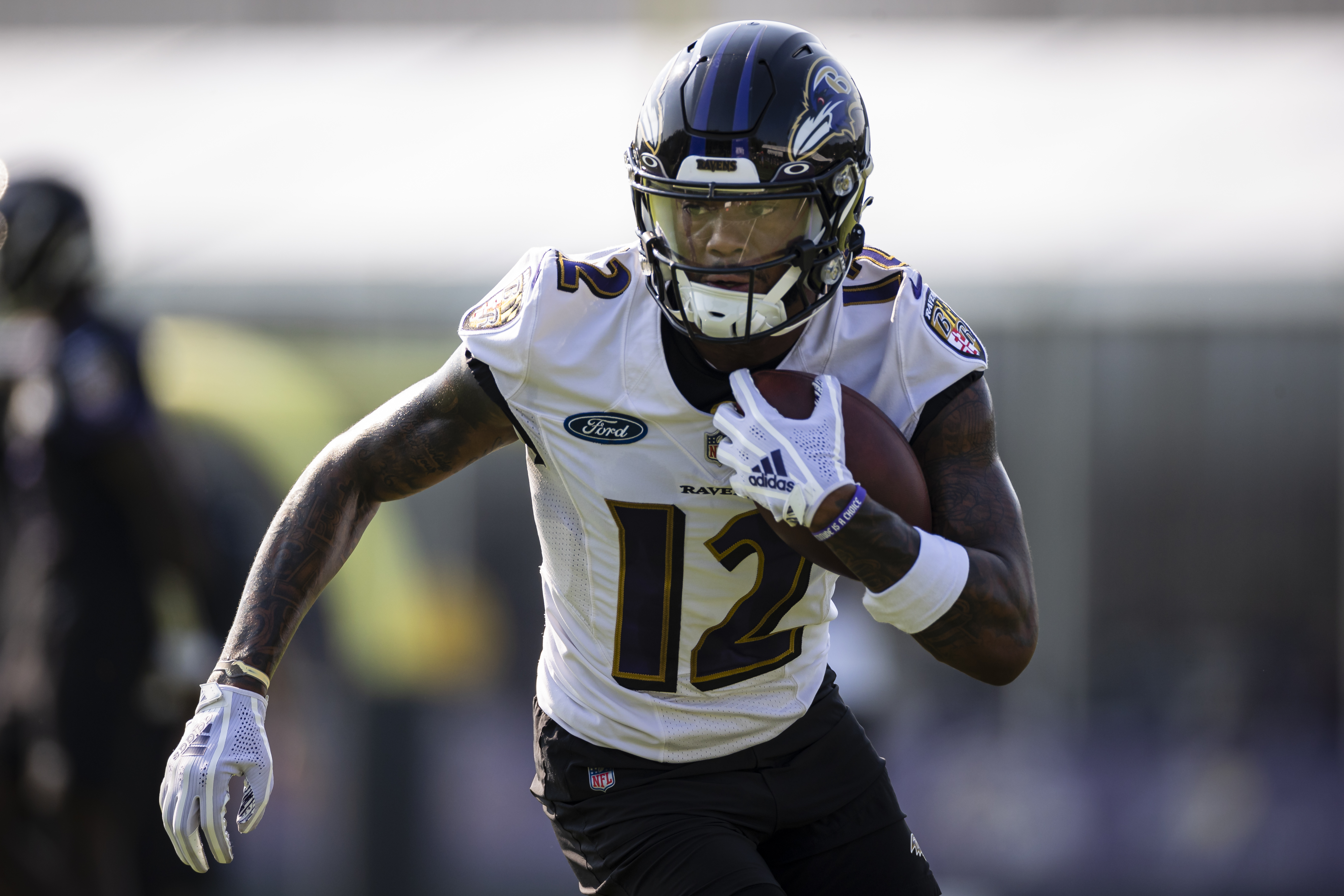 The expectations for Rashod Bateman were high after the Ravens drafted him in the first round.
He suffered a groin injury early in training camp and will miss at least a few weeks. He'll have to shake off the rust, and as a rookie, he hasn't developed chemistry on the field. However, he's talented and fills a desperate need in this offense. When healthy, he should give Jackson a legitimate weapon on the outside.
Outside linebacker Odafe Oweh
Odafe Oweh is another exciting Ravens rookie. The Penn State product adds a new dimension to Baltimore's defense. His elite speed and athleticism for the position are something the Ravens have never had. He's enjoyed an impressive camp, according to Jeff Zrebiec of The Athletic.
Baltimore has one of the NFL's top defensive units, and Oweh's physical tools could allow him to be a game-changing pass-rusher.
Linebacker Patrick Queen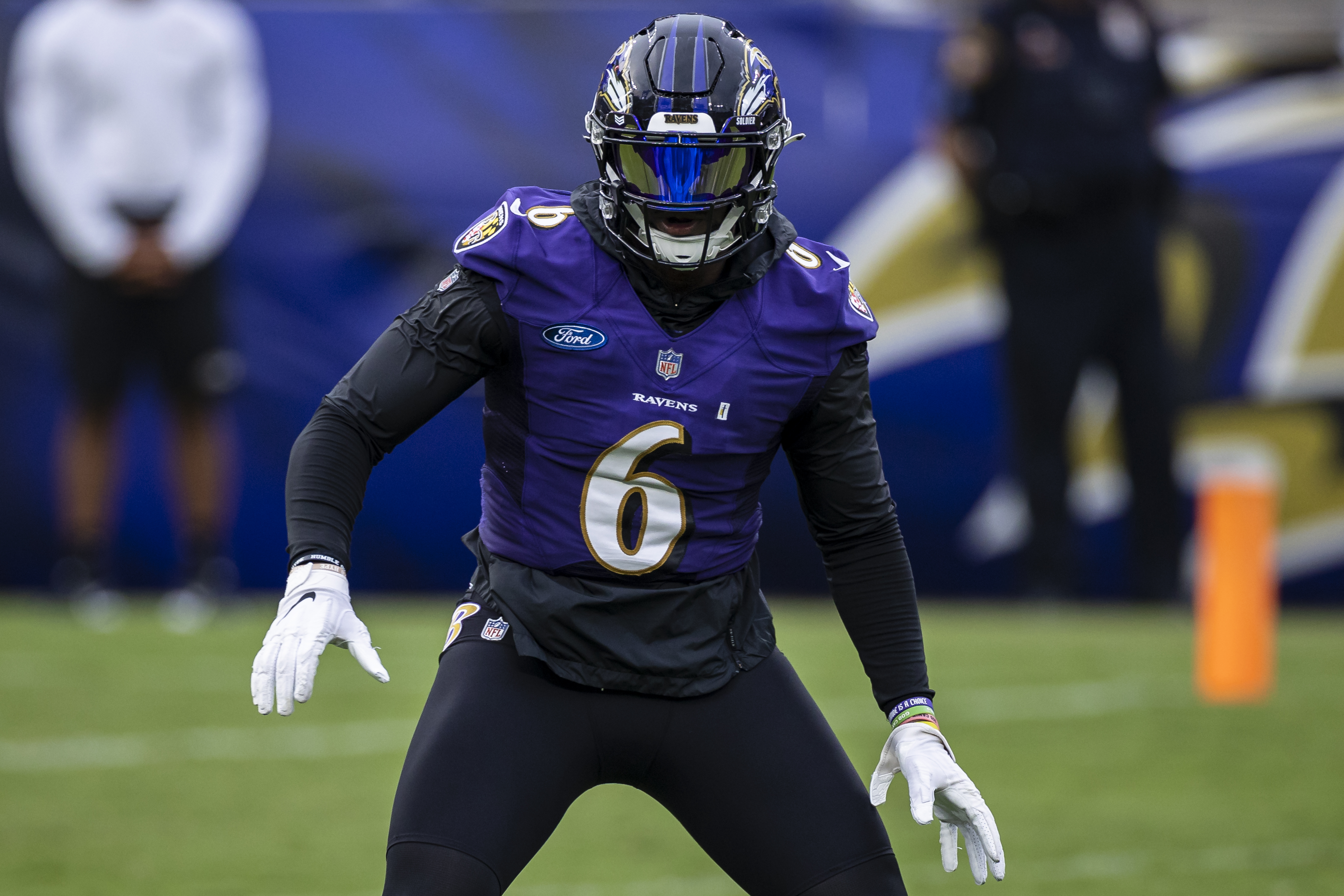 Patrick Queen put together a solid rookie season, recording 106 tackles, three sacks, two forced fumbles, and an interception. He struggled at times in pass coverage, though.
The former LSU standout has looked great in the preseason and is poised to take his game to the next level in 2021. He appears to be more comfortable now. Queen flies all over the field and will be a leader in year two.
Cornerback Marlon Humphrey
Marlon Humphrey is in the conversation about the best cornerbacks in the NFL. In terms of playmakers at the position, there aren't too many players better. In four seasons, he has developed into one of the league's few shutdown corners. Humphrey has also mastered the art of forcing turnovers. He forced eight fumbles in 2020.
He's one of the emotional leaders on this Ravens team and will play a vital role.
Cornerback Marcus Peters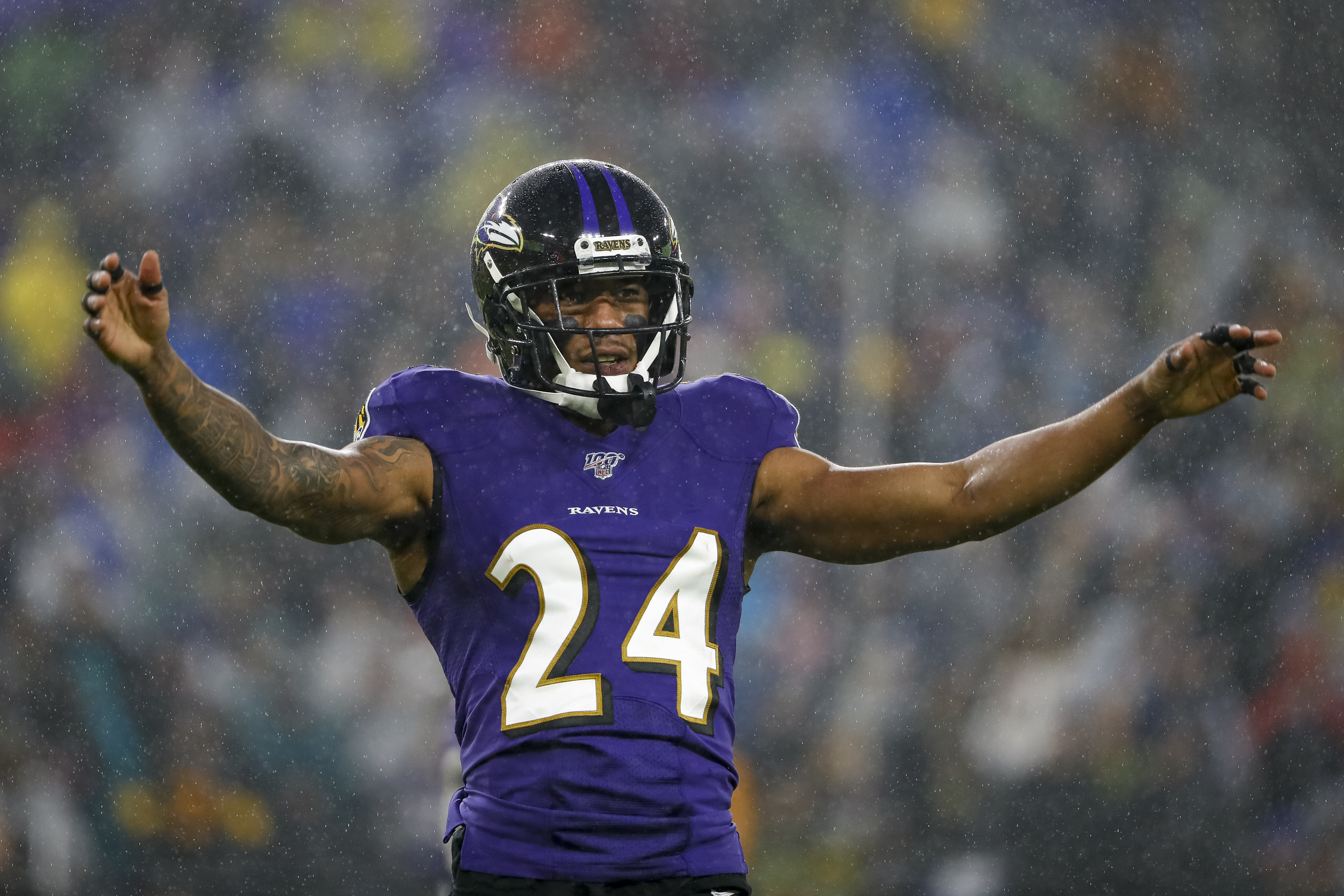 Humphrey and Marcus Peters form one of the league's best cornerback tandems.
Peters serves as another dynamic playmaker in the defensive backfield. Since the Ravens acquired him in 2019, he's recorded seven interceptions, two of which he returned for touchdowns. He's forced four fumbles as well. Peter's intensity and trash-talking fit perfectly on a defense that prides itself on smacking teams in the mouth.
Safety DeShon Elliott
DeShon Elliott is setting himself up for a big breakout in 2021. He's entering his third NFL season and his second as a starter.
The University of Texas products plays with swagger and reckless abandon. He's punishing as a tackler and has no shortage of confidence. Elliott should come into his own, and if he improves in coverage, the Ravens defense will take off.
The J.K. Dobbins injury is devastating. Still, the Baltimore Ravens can make a Super Bowl run in 2021.
All stats courtesy of Pro Football Reference