Haas Terminates Driving Contract of Russian Nikita Mazepin; Is Pietro Fittipaldi Ready-Made Replacement?
The American Formula 1 team envisioned a political and marketing landmine if it entered the 2022 season status quo.  
One year after Haas F1 Team embarked on an organizational rebuild by teaming up two rookie drivers, Nikita Mazepin and Mick Schumacher, the son of seven-time champ Michael.
Politics removed Mazepin from the equation on March 5 as the team first defended him then terminated the Russian drivers' contract.
Nikita Mazepin's family ties to Vladimir Putin led to Haas driver losing his seat 
In response to Russia's military forces invading Ukraine, Haas officials immediately cut ties with Uralkali, the car's primary sponsor. During F1's recent testing session at Barcelona, Mazepin drove with a stripped-down machine. Before taking the track, the team scrapped off all the branding for Mazepin's father's fertilizer company.  
Haas team principal Guenther Steiner said the team, despite the lack of a sponsor, will field a car for the season-opening Bahrain Grand Prix on March 20.
But who will drive?
FIA officials met last week and issued sanctions on "Russian/Belarusian drivers."
The decision led Mazepin, the son of a billionaire Russian oligarch with close ties to Russian President Vladimir Putin, to declare he would drive under a neutral flag. Haas officials declined immediate comment on Mazepin's status following the ruling.  
On March 5, the team tweeted a statement:   
"Haas F1 Team has elected to terminate with immediate effect, the title partnership of Uralkali, and the driver contract of Nikita Mazepin. As with the rest of the Formula 1 community, the team is shocked and saddened by the invasion of Ukraine and wishes for a swift and peaceful end to the conflict."
Mazepin: 'I will have more to say in the coming days'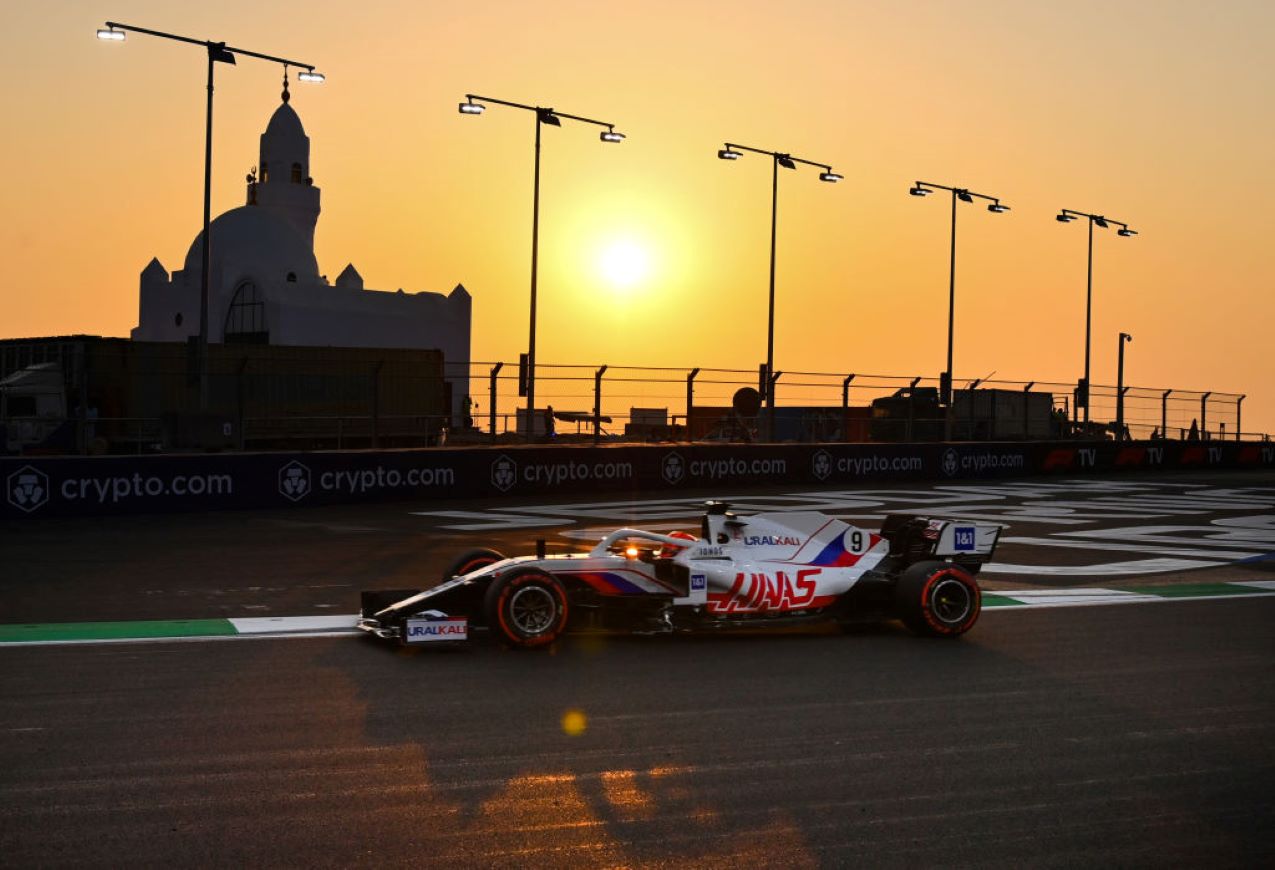 Mazepin responded with a tweet:
"I am very disappointed to hear that my F1 contract has been terminated. While I understand the difficulties, the ruling from FIA plus my ongoing willingness to accept the conditions proposed in order to continue were completely ignored, and no process was followed in the unilateral step. To those who have tried to understand, my eternal thanks. I have treasured my time in F1 and genuinely hope we can all be together again in better times. I will have more to say in the coming days. Nikita. (Praying hands emoji)  
In 21 races last season, Mazepin rarely ran on the lead grid. The rookie didn't lead any laps, and his average finish was 17.8.
Haas announced it would name Mazepin's replacement in about a week.
Could legacy driver Pietro Fittipaldi be Mazepin's replacement?  
Haas was the youngest team in F1 last season. Joining F1 in 2016, Haas has yet to produce a world champion or a race or pole winner. The last-place organization showed its inexperience, failing to produce a point. Ninth-place Alfa Romeo garnered 13 points. Head-to-head, Schumacher outshined Mazepin.  
Schumacher appears to be a building block, but at such a late stage during the offseason, his new teammate will be under pressure to come in and produce.  
Pietro Fittipaldi, the grandson of two-time F1 titleholder Emerson, could be one ready-made candidate. The younger Fittipaldi previously served as Haas' primary backup driver. In two starts for Haas, his high finish was P17.  
However, according to GP Blog, multiple sources indicate Haas will go in a different direction. 
Like Sportscasting on Facebook. Follow us on Twitter @sportscasting19.
RELATED: Lewis Hamilton Criticizes Max Verstappen for Being an On-Track Bully, Calls F1 Champ 'Aggressive as Hell'