Hailie Deegan Will Not Win Rookie of the Year, but Her NASCAR Debut Is Still Impressive
Hailie Deegan officially does not have a full-time NASCAR Camping World Truck Series seat next season.
Reportedly, Deegan has agreed to return to David Gilliland Racing. If an offseason deal is announced and she runs the full 2022 schedule, she could build on a solid rookie season. She could also contend for all-time female series records. 
Among a strong freshman class, Deegan may be running far behind Carson Hocevar and Chandler Smith, but she is proving she has a future in NASCAR.  
If she returns in 2022, Hailie Deegan will challenge all-time Truck series female records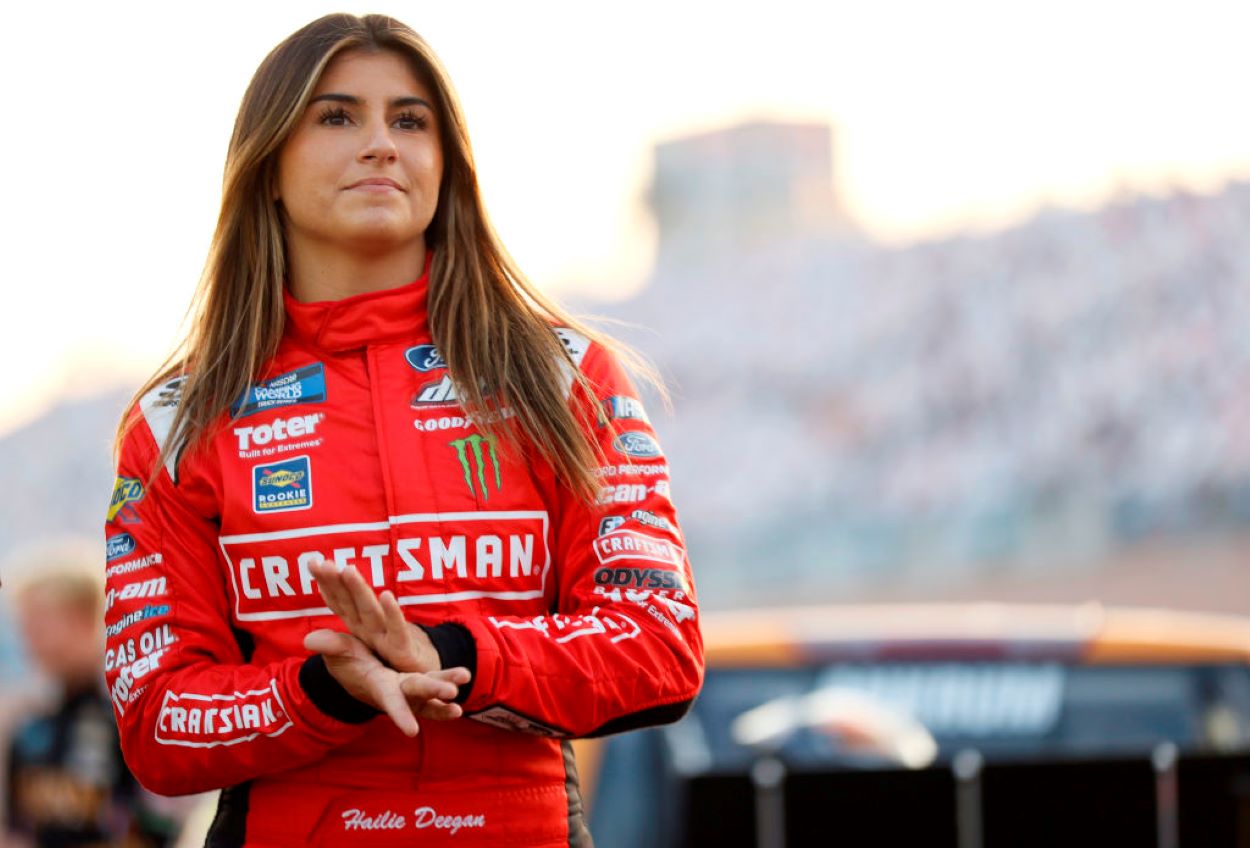 The No. 1 Ford Truck driver, Deegan, challenged the series' leading lady pioneers last season by finishing 17th in the driver standings. That is one spot from matching the best finish by a truck-racing woman.
Jennifer Jo Cobb holds the record with 230 series starts but is followed by Kelly Sutton (54), Deborah Renshaw (38), Tammy Joe Kirk (32), and Natalie Decker (32).
If Deegan returns, she will continue chasing Cobb's all-time marks. Cobb placed a gender-best 16th in the 2014 points race, starting 21 of 22 events. Her average finish was 23rd, and she endured two DNFs and zero top-10 finishes.
When comparing the efforts, Deegan started all 22 events last season and placed a historic seventh at World Wide Technology Raceway. With an average finish of 20.9, Deegan compiled 360 points.
Deegan has compiled 23 career starts and moves past Renshaw if she competes for at least 16 races next season.
Above all, she wants to be treated equally.
Deegan attempting to catch up to peers Carson Hocevar and Chandler Smith
Deegan proved she could compete during a unique season. In her first full season learning to race a truck, she attacked the opportunity without driving experience on 21 of the series' tracks. With coronavirus (COVID-19) concerns, drivers also endured 18 events with no practice time, meaning Deegan started races with no or little prerace "seat time."
Last season, only four sites staged qualifying and practice sessions: Daytona International Speedway, Circuit of the Americas, Nashville Superspeedway, and Phoenix Raceway. Deegan showed a flair for qualifying in her limited attempts, placing ninth at Daytona and 10th at Phoenix.
Next season, assuming Deegan returns, she should be in a better position to contend. NASCAR announced on Nov. 19 that it would stage additional qualifying and practice sessions.
The extra time likely is needed for Deegan to close the gap with Hocevar, 18, and Smith, 19. Both teenagers qualified for the series' 10-driver elimination-style postseason. They also compiled about 2,000 more driver points than Deegan.
Could Deegan make her Xfinity Series debut in 2022?
According to a report by TobyChristie.com, Deegan, 20, has agreed internally to return to David Gilliland Racing and serve as Tanner Gray's teammate for a second season.
When asked about the contract status of Deegan and crew chief Mike Hillman Jr., a team official said: "All expectations are that that (Deegan's) team will stay the same as this year."
Of course, there could be some changes. Deegan is seen as a possible replacement driver on the Xfinity Series in 2022.
Everything appears to be in line for Deegan to continue rising through the ranks when she officially returns.